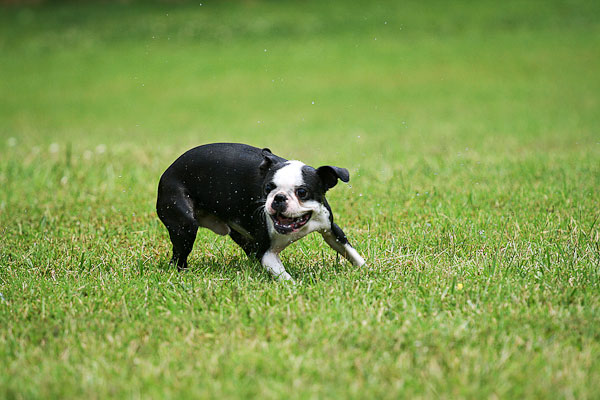 I mean obsessed. Or possessed. I'm not sure. Have I ever told you about Howie's obsession with water? This is the face Howie makes when he hears the hose come on…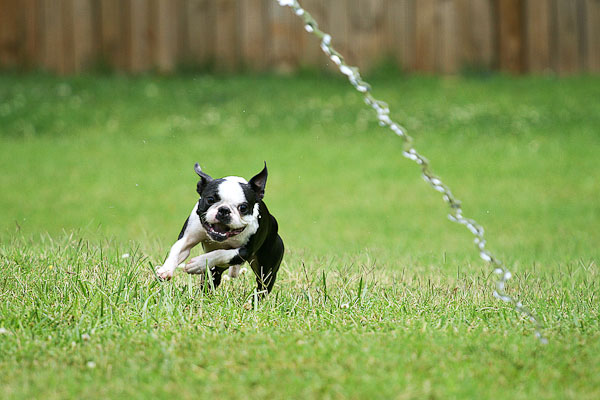 He goes absolutely crazy when he sees it.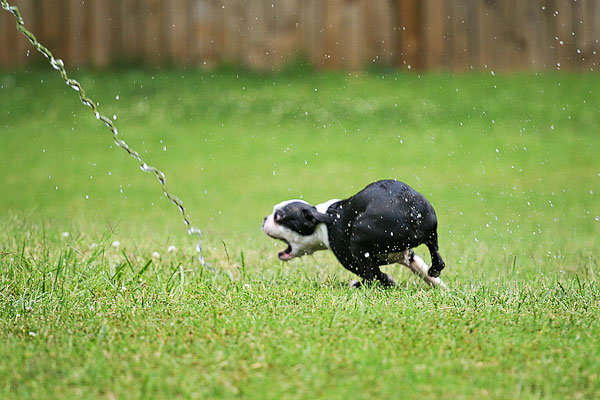 He wants to chase it.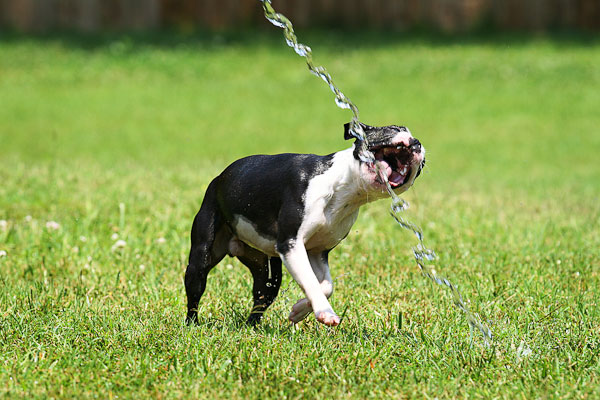 He wants to eat it.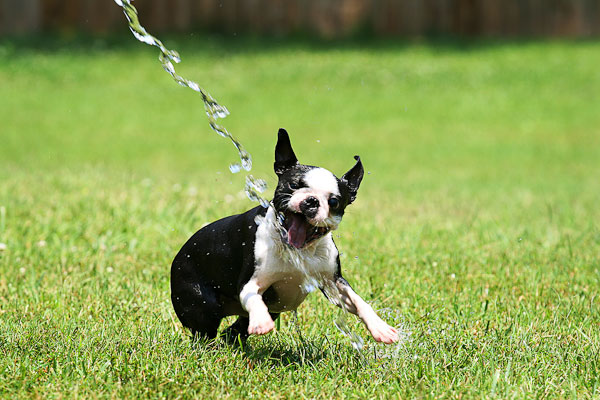 He wants to attack it.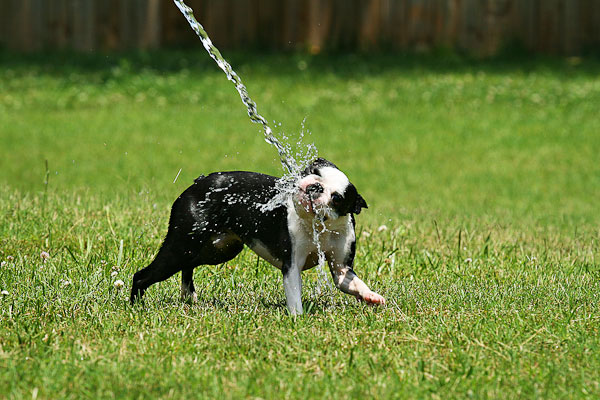 *CHOMP*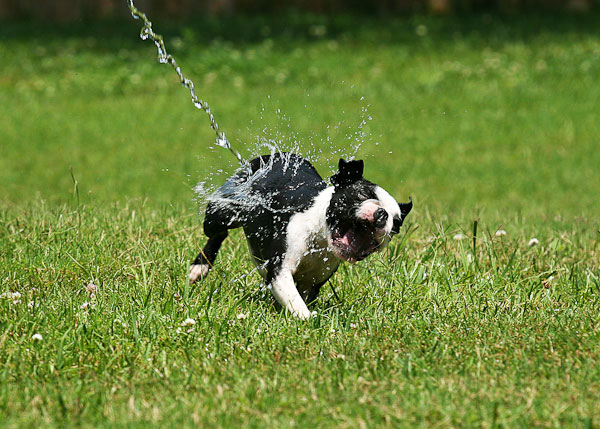 Augh! I've been hit!!!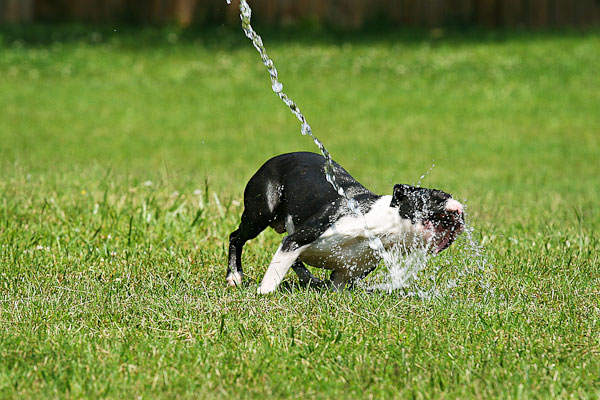 Oh nooooooes!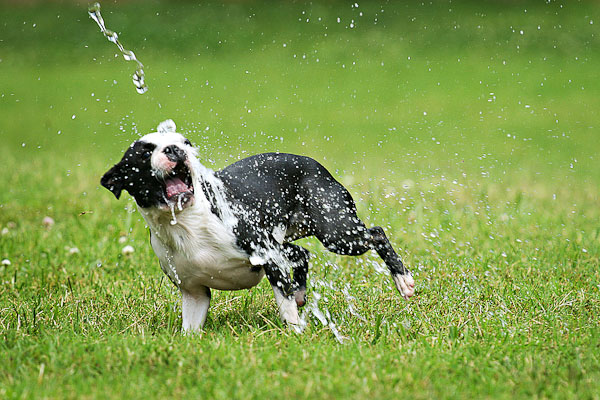 Gargle… Glug.. Blurp.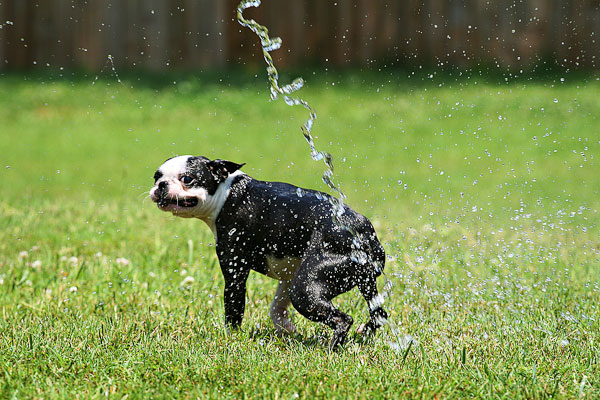 Oh no you didn't! Nobody gets my booty!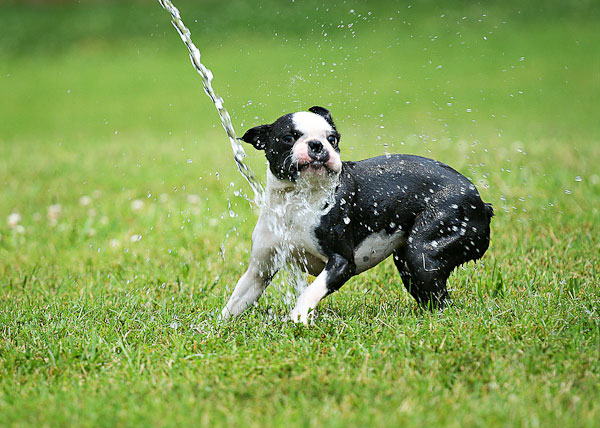 Must. Regroup!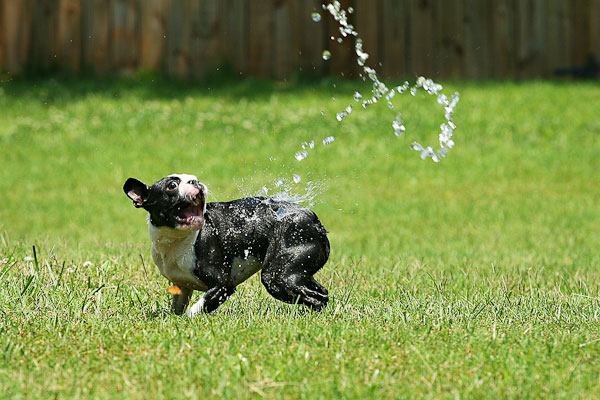 Attack!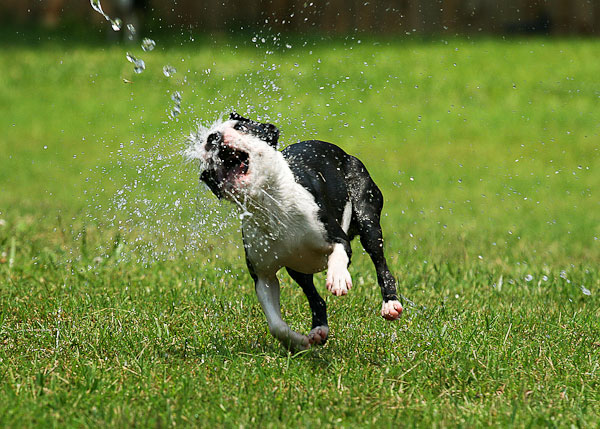 *SNARF!*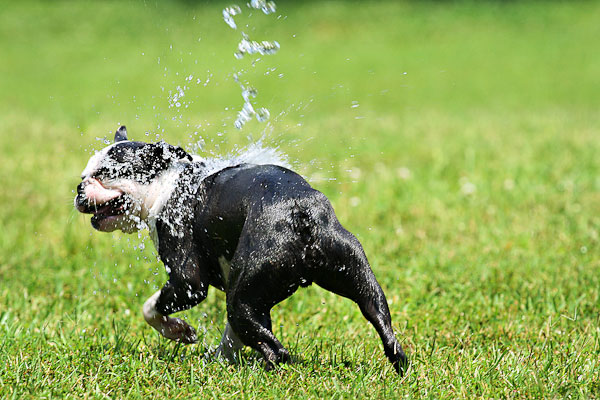 Heh. Heh. Hee!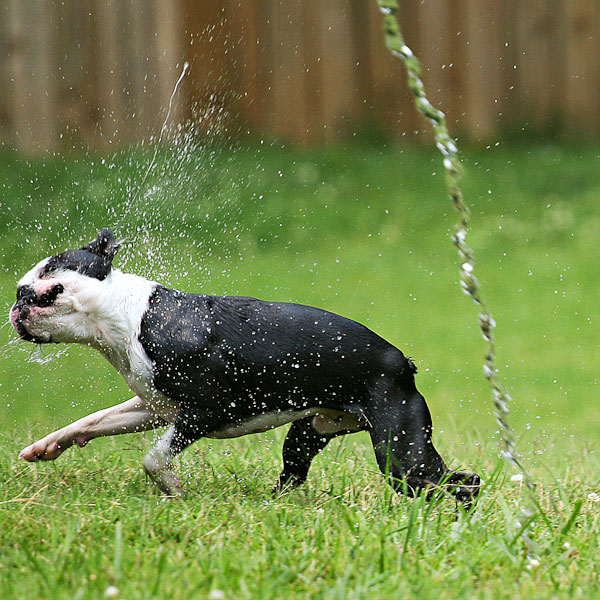 Shake it off, bud! You'll get 'em next time!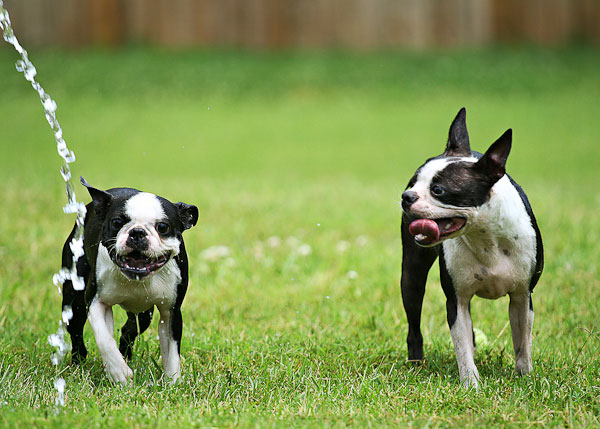 Miley doesn't get the commotion. She only bothers with the hose when she's thirsty.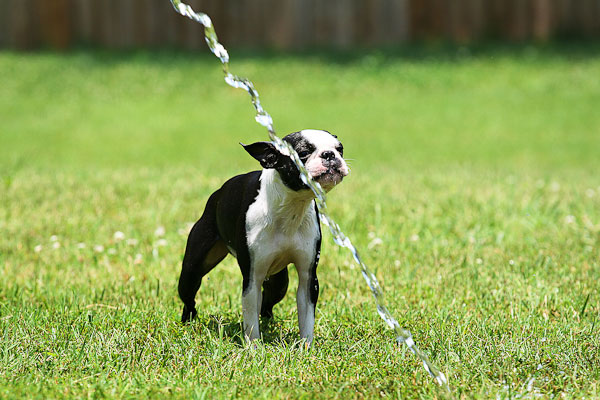 Howie does not like to share.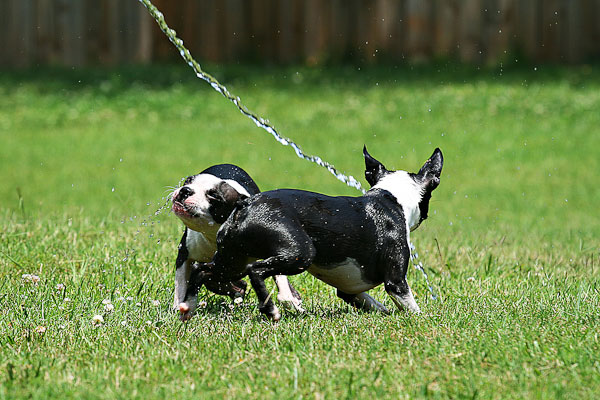 Usually she just beats 'em off anyway.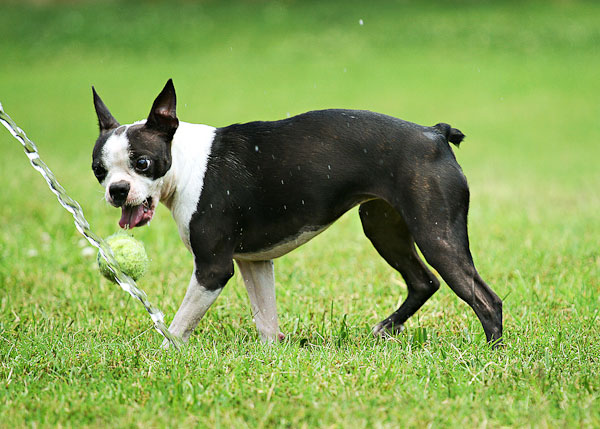 Miley carefully approaches, staring down the hose. It's all about eye contact.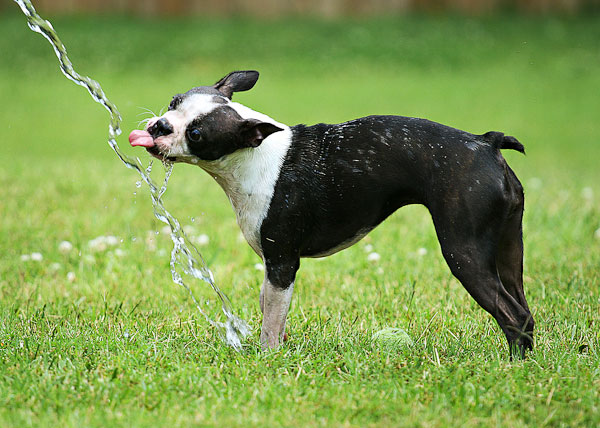 She tests the water…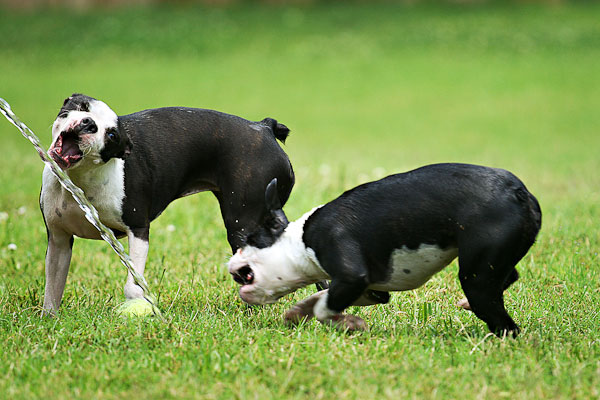 And goes in for a gulp!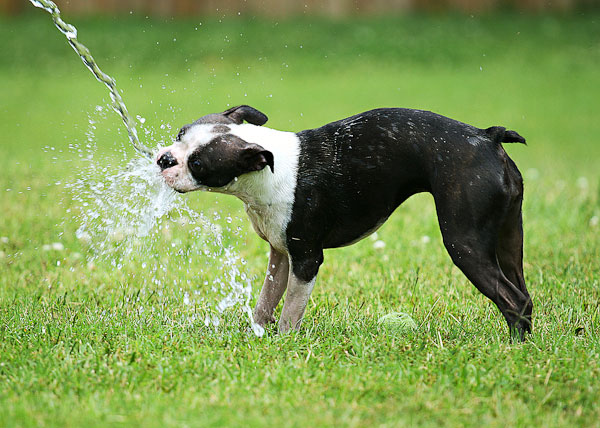 Sluuurp!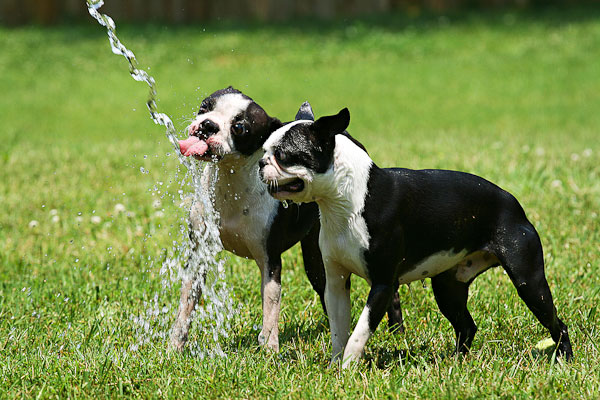 Howie hovers closely.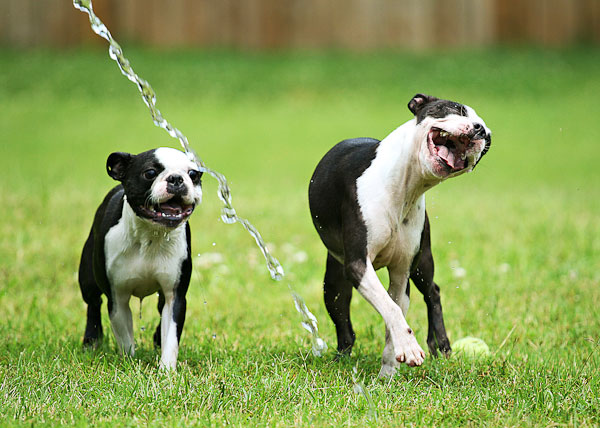 Everybody's happy when the water's out.
This is how you know it's summer. That and it's 90 degrees outside every day.
P.S. I took these with my trusty Canon 70-200mm f/4L Zoom Lens. Love this lens!
Thanks for looking! :)