I know, I know, I go months at a time and you never hear from me and now 3 days in a row! Well, I promise this will be the last one… at least for a few days. ;) But, I seriously just got the coolest appliance ever and had to write and tell you about it! I never thought I'd be this infatuated with something that plugs in, but it has made me breakfast every day since owning, how can I not love it?? :D
It's the Back to Basics Egg and Muffin toaster, and you can pick one of these babies up for less than $30 at Walmart or Target.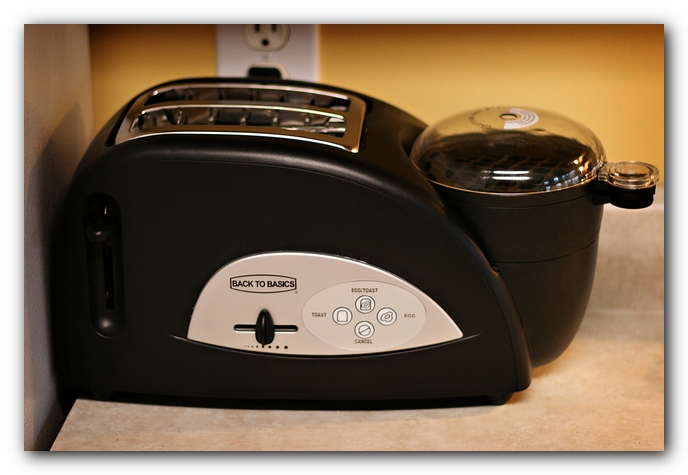 Put your mouse over the image to see a larger version
It's a toaster AND an egg cooker, and yes, it really works! It does toast and bagels like a regular toaster, but it's also got this nifty little sidecar attachment that cooks an egg (scrambled or poached style) and also heats up pre-cooked meat like sausage, bacon or ham. You can do just toast, just an egg, or best of all, toast AND an egg at the same time. And the coolest part is that it delays starting the toast until your egg and toast will be ready *at the same time*!!!! This thing is a better chef than I am!!! :confused:
All you do is pour in 2 tbsp water (it comes with the measuring thingy in the first picture), pour in a scrambled egg (it says to use Pam on the egg pan, but I don't! the egg just slides right out anyway), add your meat (if you want it, you don't have to cook any if you don't want!), and cover. Then put in your toast, select "egg and toast", then just like a regular toaster, press down the lever! :)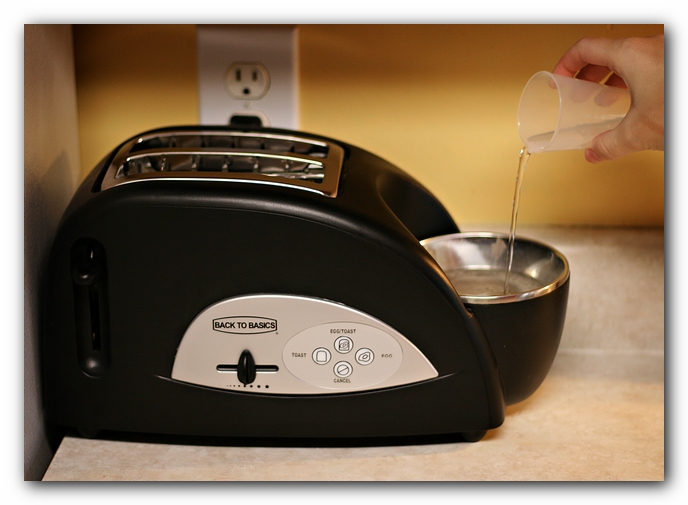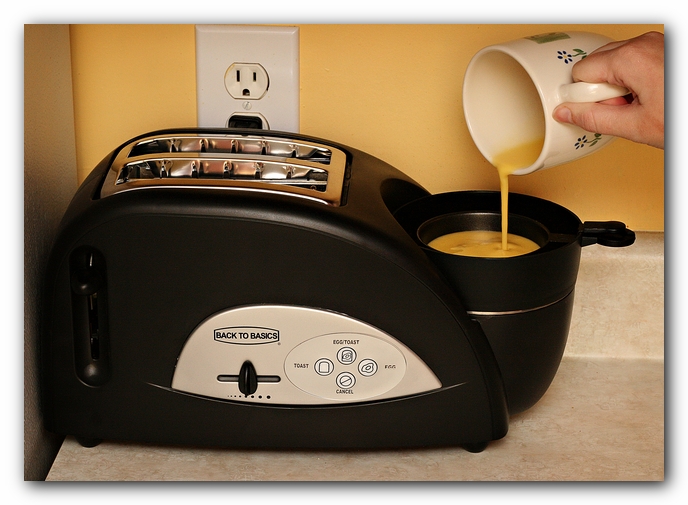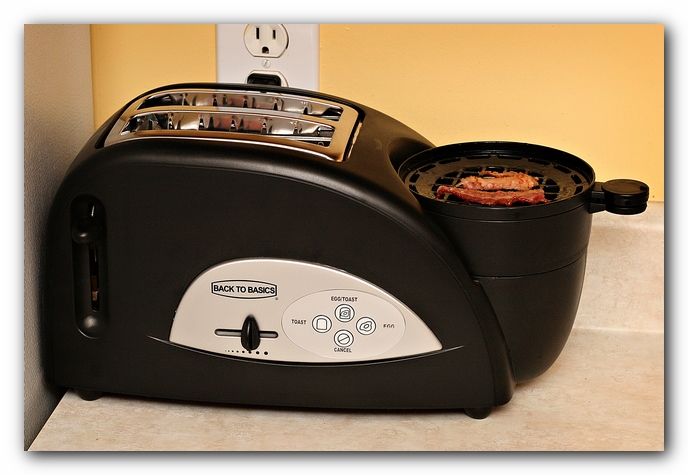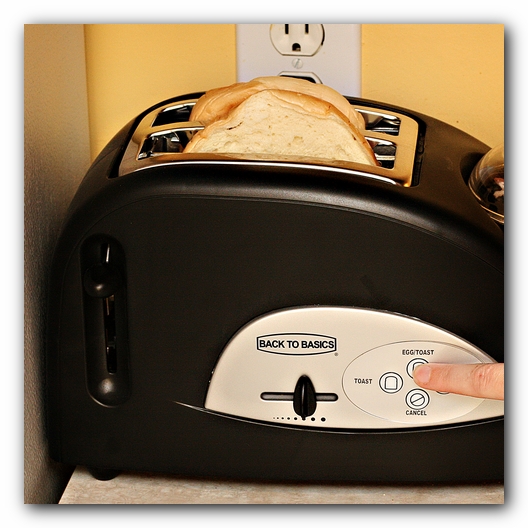 And in less than 5 mins you have a *very* hearty and delicious breakfast!!!! :D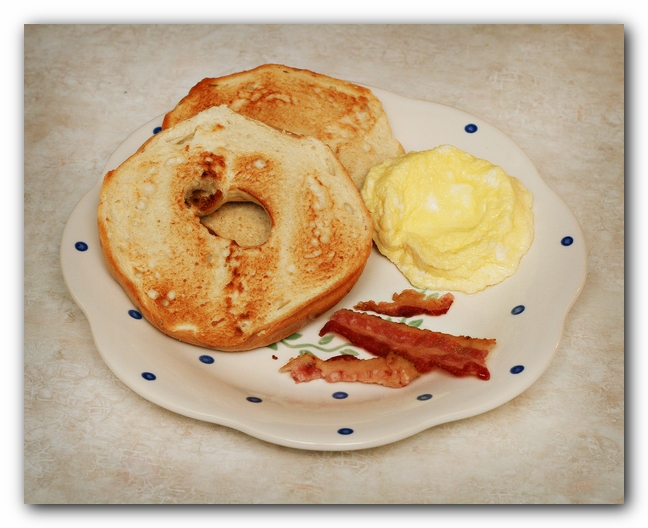 But the absolute BEST part is…. THERE'S NO CLEANUP!!!!!!!!!!!!!!!!!!!!!!! :D :D :D
The water you poured in at the beginning evaporates, and the egg just slides right out of the pan. See in the picture below? I didn't even rinse the egg pan before taking the picture *blush*. The most you cleanup you'd have to do is to rinse everything off in the sink and run a wet washcloth over the toaster.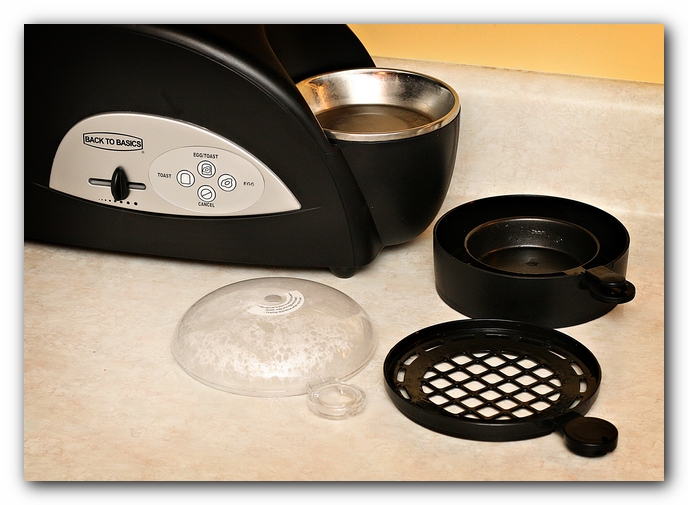 Oh, and did I mention you can use this thing to BOIL eggs as well?? Up to 4 at a time! I haven't tested that out yet, even though Kevin loves boiled eggs, but we have been so preoccupied with making bacon-egg-and-cheese biscuits we haven't even tried the boiling part yet. :p
Okay, my commercial is over. :D But I know I would've *definitely* wanted someone to tell me about this thing, as I had never even *dreamed* that they made something like this until someone told me about it last week– so I'm passing it on to you! :D Enjoy! :)