We had such a good time visiting New York City during Christmas! The lights and decorations in the city were beautiful, and you have to check out all the fun things we did!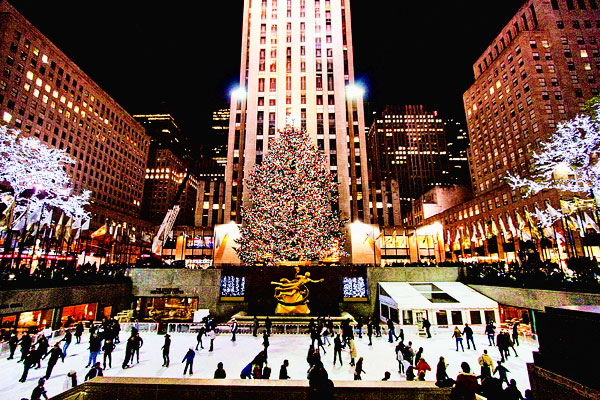 New York at Christmas
We had such a wonderful time in New York this weekend. Kevin took me to spend a few days in the city for my birthday, and it was absolutely gorgeous all decked out for Christmas.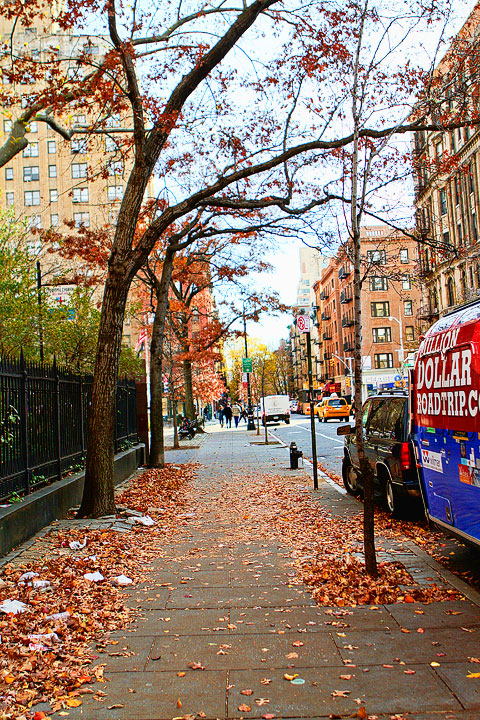 Kev's never been to New York, and we both have always wanted to go at Christmas.  I had so much fun showing him around one of my favorite cities!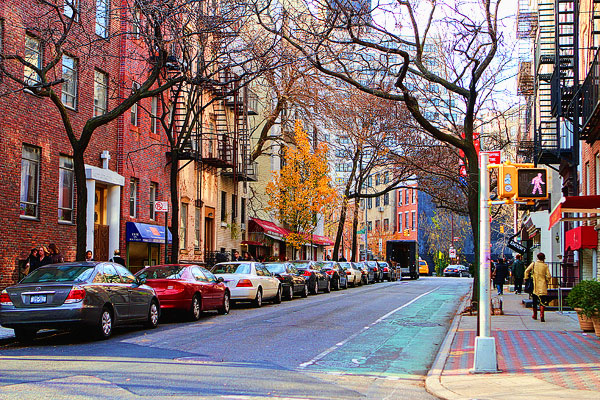 I absolutely love the smell of all the food trucks and cart vendors on the city streets! I think I stayed hungry the entire time we were there.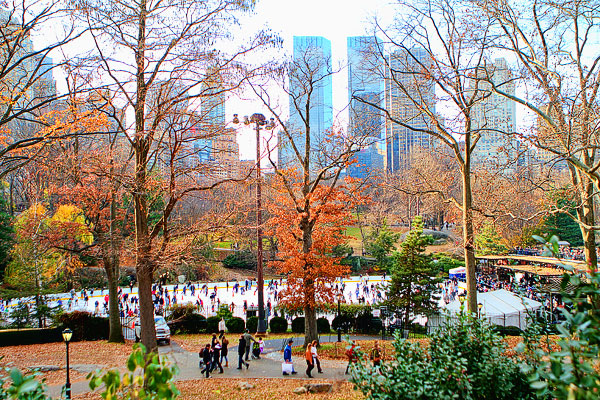 My birthday's right after Thanksgiving, and I was absolutely thrilled that there was still a little color left on the trees.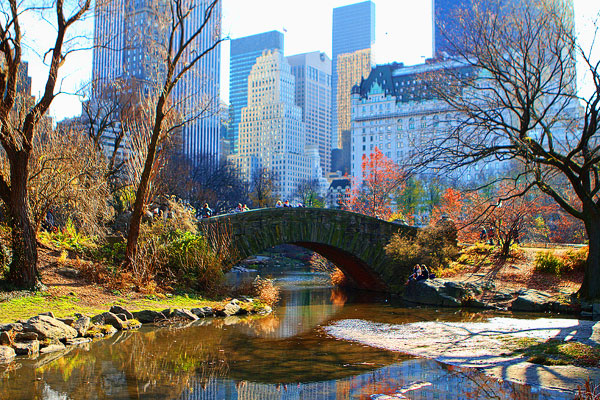 I can only imagine the park in its full fall splendor!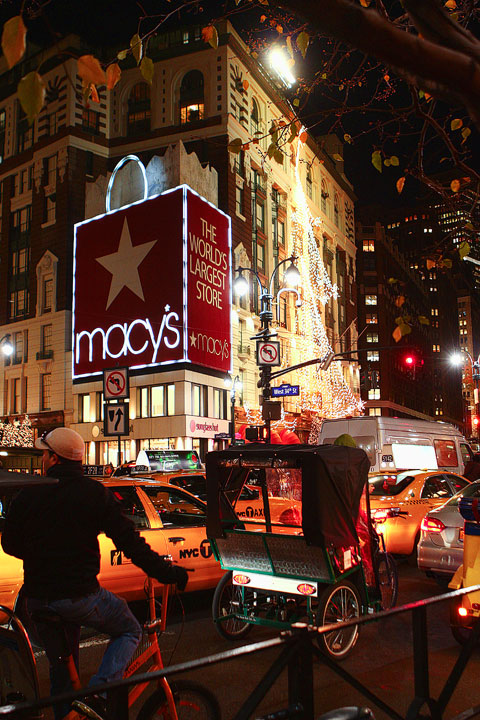 Macy's looked just magical on 34th street.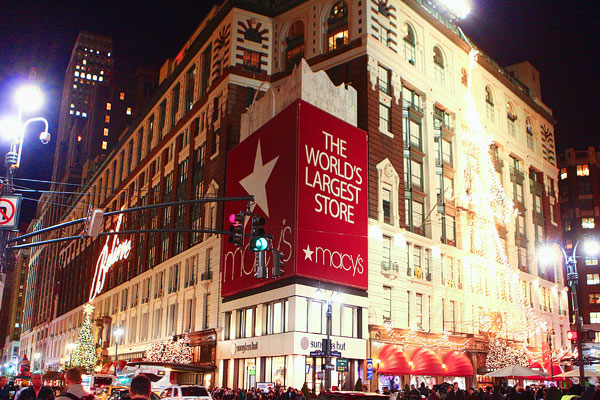 Oh my gosh, this is one gigantic store! Eight massive floors of shopping.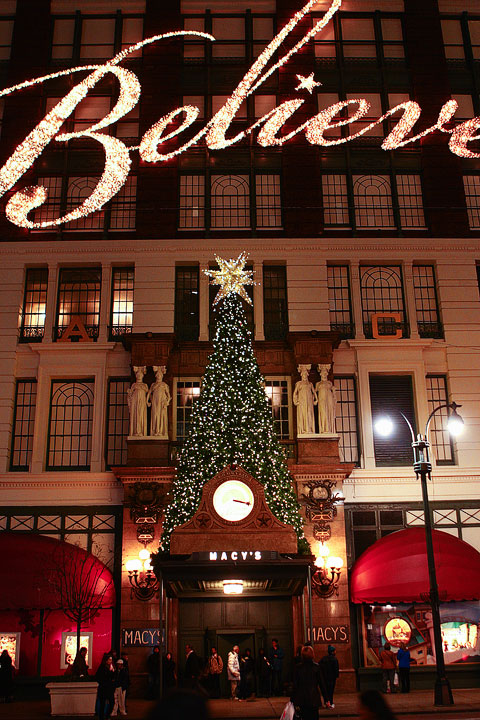 How sweet are their Christmas lights?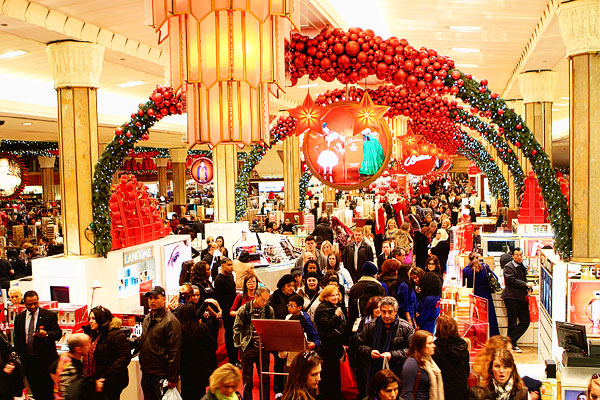 Shopping in NYC
You know we had to go shop! Look how crazy-packed this place was! I loved it. So fun for Christmas. And the clerks were so helpful and attentive, there were actually several times I felt like the only one there. We only made it to the third floor, but we definitely bought a few Christmas gifts here. :) Kind of wishing we'd made it up to the 8th floor to see Santa now! :)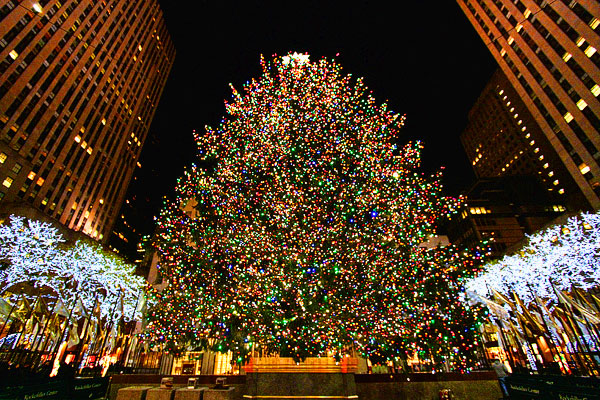 Seeing the giant tree at Rockefeller Center was at the top of our list of things to do in NYC. We walked all over here our first night, watching the skaters on the ice below.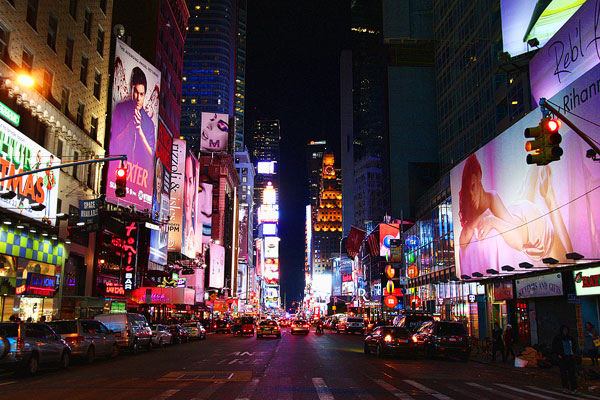 Colorful Times Square.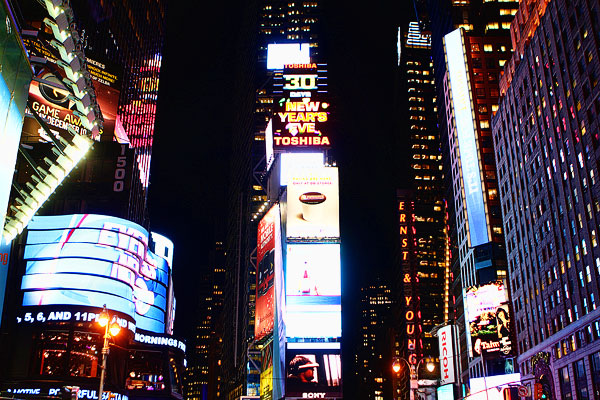 Times Square was so crazy packed at Christmas, I cannot imagine it on New Years Eve!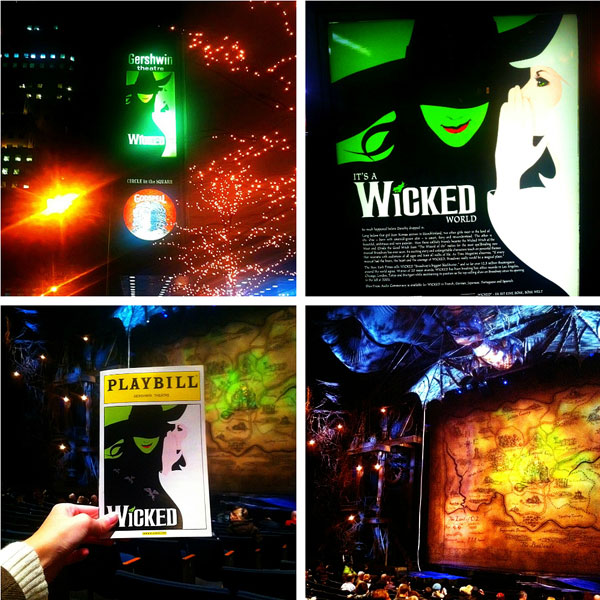 Seeing a Broadway Play
Kevin surprised me and wanted to see a show on Broadway. He read about all the shows and picked out Wicked. I had no idea what it was about until he told me, and it sounded so cute. It's a prequel to the Wizard of Oz — the story of how Glinda the Good Witch and Elpheba the Wicked Witch of the West were friends in school, how Elpheba was born with green skin, and how Glinda the beautiful blonde tries to help Elpheba become popular. It was the cutest show ever, and I'm so, so glad we went. I would've never known what an amazing time I was missing — the show was just visually stunning. Every scene was so gorgeous, I was constantly snapping pictures in my head. And their voices. Wow. Yeah. I would go see it again right now if I had the chance.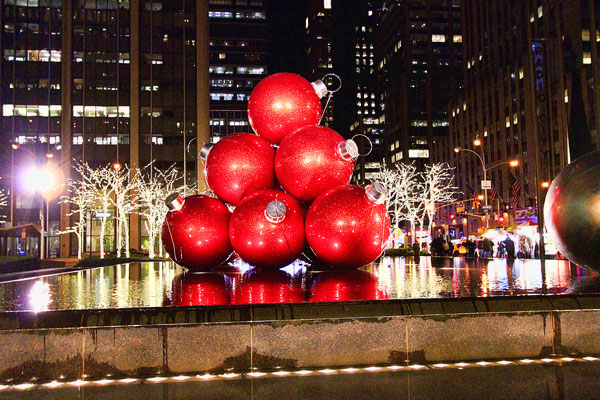 There were so many fun Christmas decorations in New York that I totally wasn't expecting!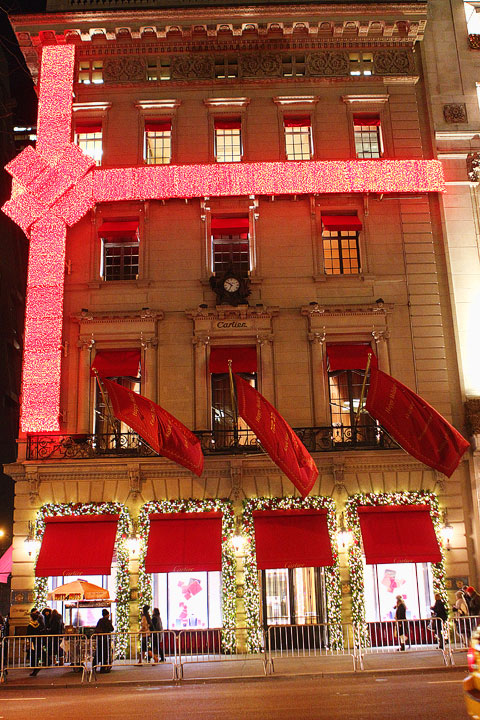 We walked down 5th Avenue on our way to Serendipity for dinner on the night before my birthday. All the buildings were so fun. Here's Cartier.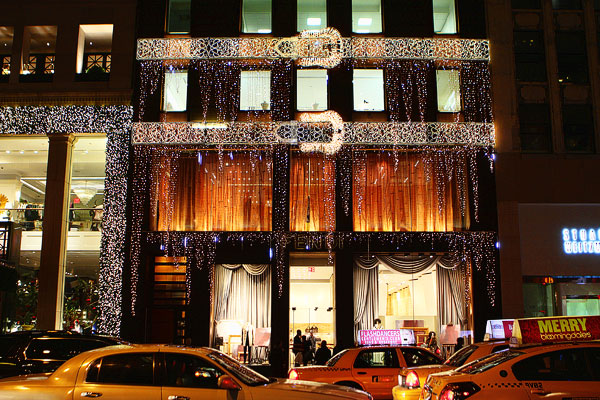 I loved the Fendi building!
I just had to get a video of the twinkling, falling lights at Fendi! Check out how fun they are.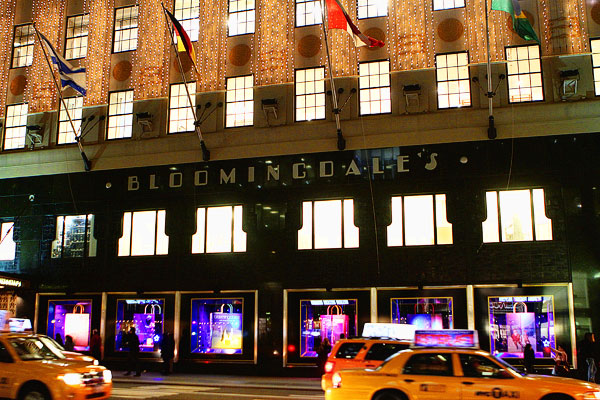 Bloomies.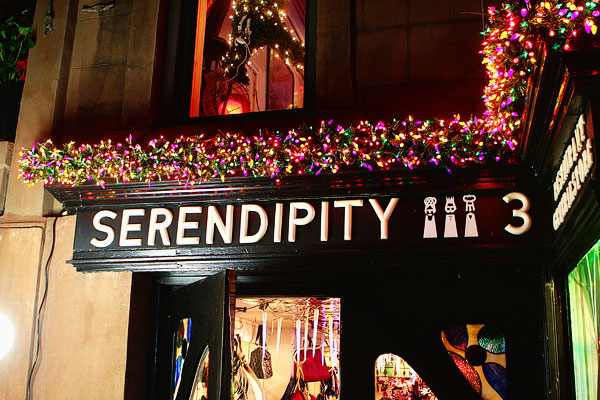 Ahh, we finally made it to Serendipity! Kevin had to make reservations here a month in advance, but it was totally worth it! Serendipity's a great place for a special meal — it's so cute, nice and quiet, has a huge menu, and some pretty awesome desserts.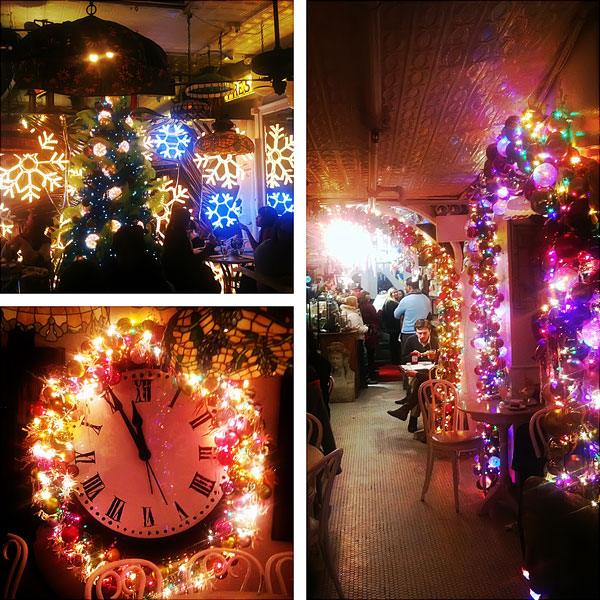 And it was totally decked out for Christmas.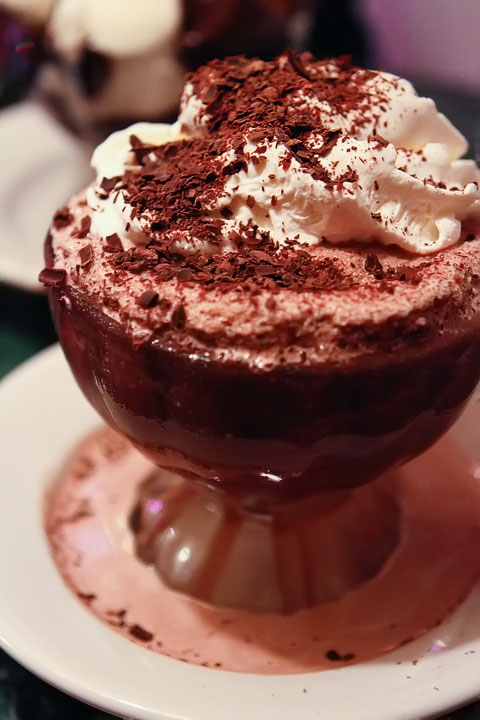 My favorite part of the meal! Even though the desserts here are giant enough to split between 6 people, I made Kevin order his own so we could try two. :) I got the frozen hot chocolate again, and it was still as fabulous as the first time I had it.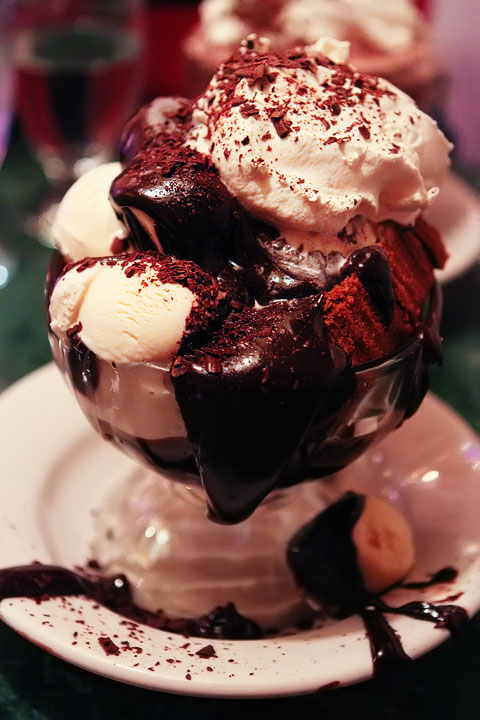 And Kevin got the "Can't Say No" Sundae with peanut butter pie, ice cream, banana and hot fudge with whipped cream and chocolate shavings. Oh my gosh what a fabulously indulgent dessert!
Thanks so much for a complete dream come true weekend, babe. It was the best birthday yet.