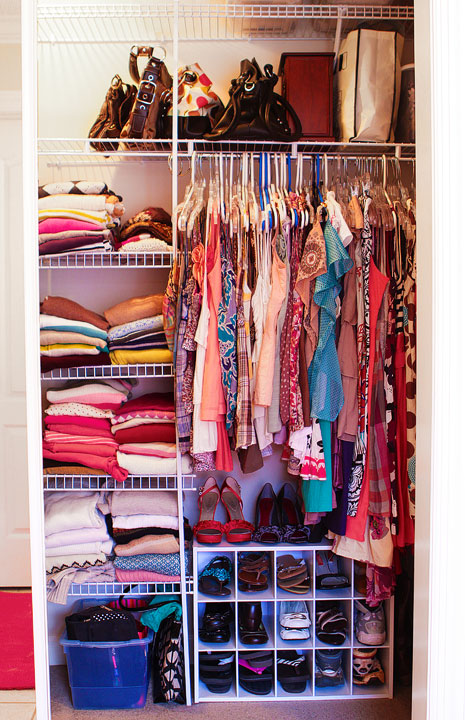 This weekend I decided it was time to do something about the overflowing mound of shoes at the bottom of my closet! I couldn't even get to my clothes without stepping on a stray tennis shoe littering the floor, trying to make it's escape from the closet.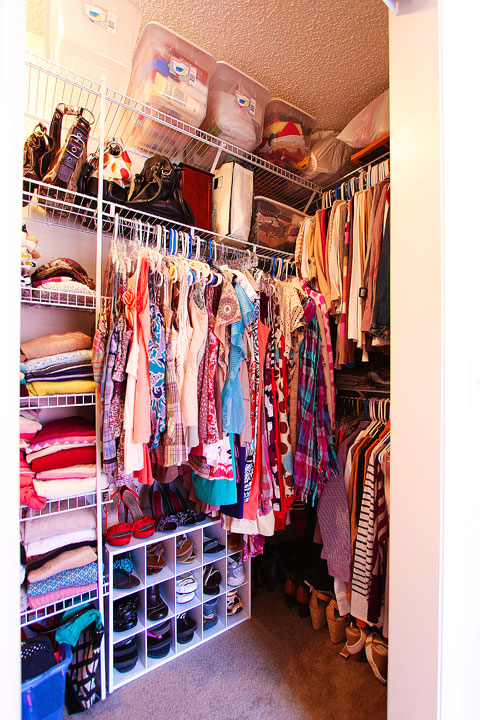 I ended up getting a little small cubby organizer from my local Target to individually house my shoes and maximize the space under my hanging clothes that didn't reach all the way to the floor.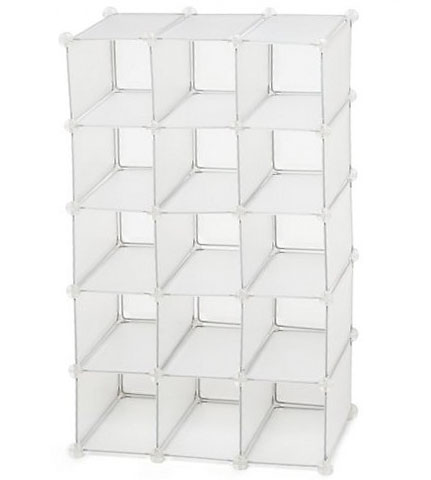 I originally wanted this shoe cubby from Amazon, but they were temporarily out of stock when I was looking to buy. I like that it's made for shoes, so it's tall enough for heels and wide enough to store the shoes side by side, instead of stacked, like mine. Plus the panels snap together, so you could conceivably create any configuration of cubes you wanted to fit the space.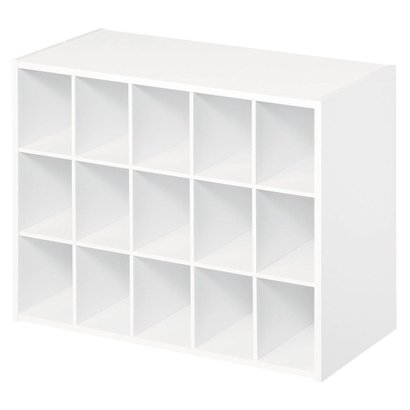 The Target cubby did the trick for an instant fix though, and I certainly like the wood look better than the frosted panes of the other cubby. But I definitely don't think this one was intended for shoes! It's a little on the smaller side. My flats and flip flops fit fine, and I could even fit two pairs of flip flops in one cubby. My tennis shoes just barely made it. Size 8. Just in case you were wondering. But my high heels and wedges were just too tall to fit in.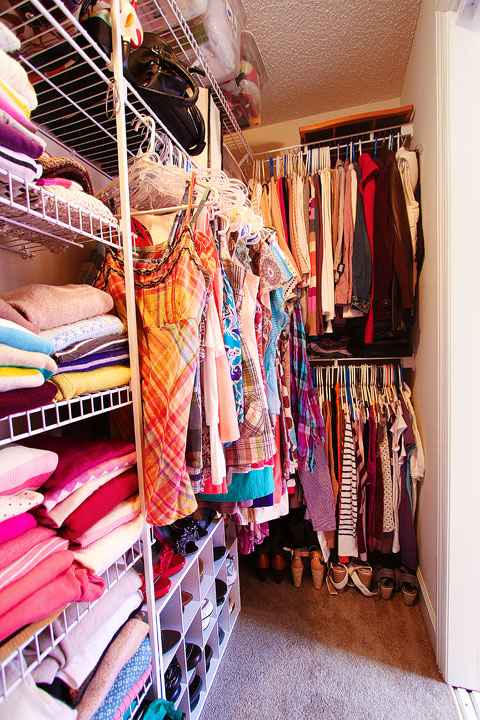 But either way, it did the trick. And it certainly opened up a lot of space on the closet floor! I'm loving that.
I should probably work on the whole matching hangers thing now.