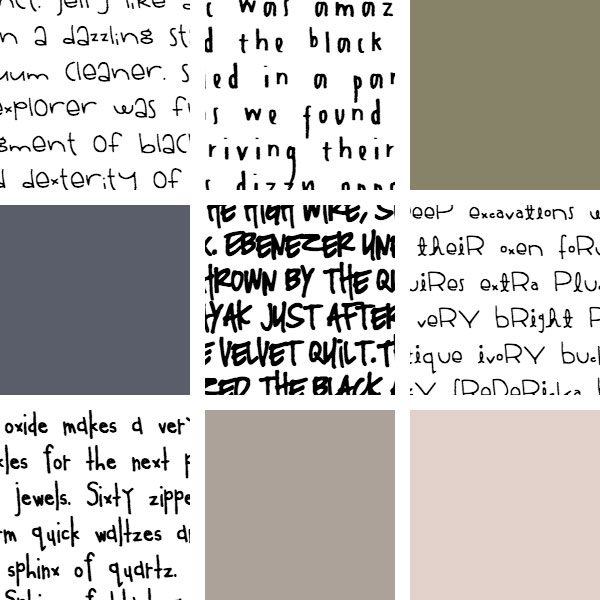 *
Hello Monday! It's been awhile, but I have 7 brand-new
Free Scrapbook Fonts available for download!
There are some really cute handwritten fonts this time. My favorites are Grant's Ghosts, Miserably Lose and Stinkerella & Stinkzilla. ♥
*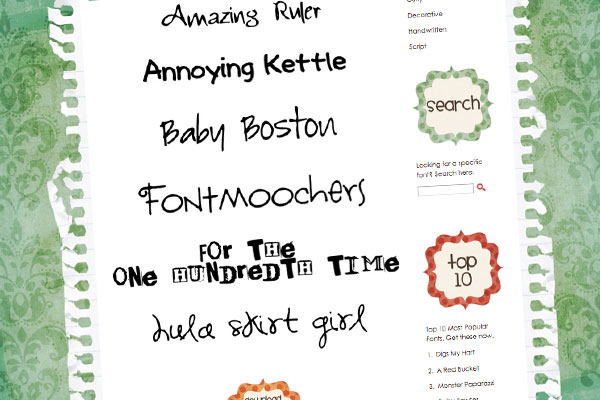 *
I also realized that there were 6 fonts that were on the old Free Scrapbooking Fonts site, but when I upgraded to the new blog, they somehow got left out!
*gasp*
But they have now been added and are available for download again. Yay!
Sorry about that! *blush* These are some of my favorite fonts too.
I loooove Baby Boston, and Hula Skirt Girl & Fontmoochers are too cute!
*
Check out all the fonts (new and old!) and download them for free on our Free Scrapbook Fonts blog.
Hope you had a beautiful weekend, and here's wishing you a
Fontabulous Monday! Until next time! ♥