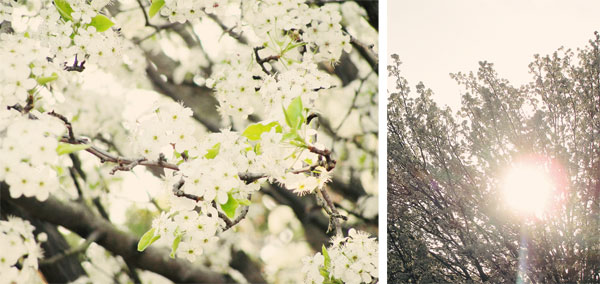 The weather has been beautiful this past week- I've just wanted to stay outside all day. The dogs love it (they whine at my feet until I take them out and toss the ball), and the yard sure could use my help. I'm looking forward to planting a garden again this year. Last year I just did a few herbs, but this year I'm thinking of adding some red & green bell peppers and maybe some green onions? I love them on pizza and in roasted vegetables. I hope spring is finally here to stay- and summer is just around the corner. This weekend the temperature is supposed to be 78*. Hooray!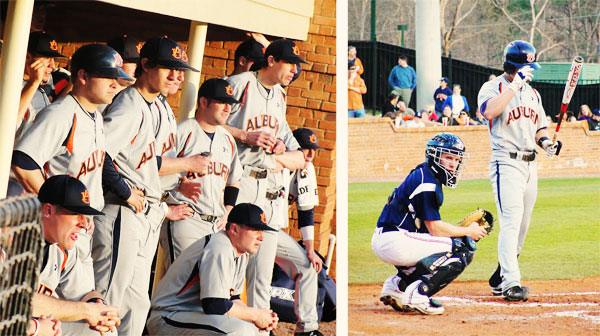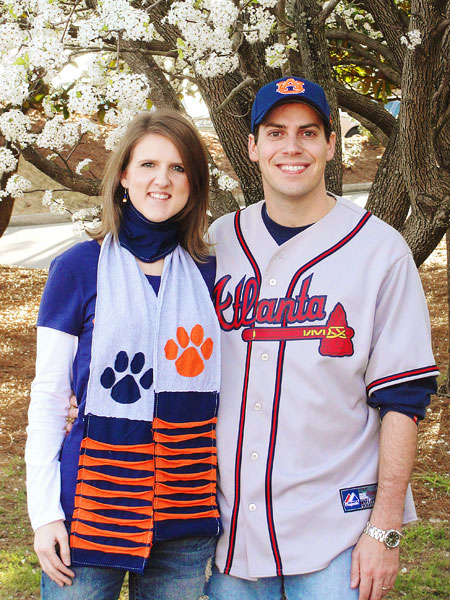 Last week was the 9 year anniversary of our first date. We often remember the date and remark on another year together, but this year everything just fell into place- and we had a unique opportunity to celebrate our day in a way that would be especially meaningful to us. If you're been reading here long, you might remember the story of how Kevin & I got to know each other by going to Auburn baseball games in the spring of 2001. This year, it just so happened that Auburn was playing a Tuesday night game in a town just an hour and a half away- on the night after our anniversary. And my dad's company had free tickets to the game. And they had a booth there with free hot dogs, hamburgers, and drinks.
Kevin asked me if I wanted to go… and I said "Definitely!!!"
(I love it when he plans dates! :))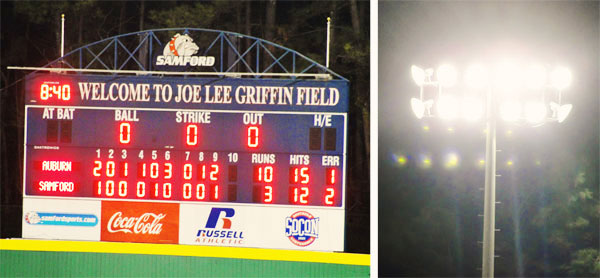 We had a blast. Auburn won 10-3, and the drive gave us a nice, uninterrupted chance to talk about where we're going & what we're doing for our wedding anniversary this year.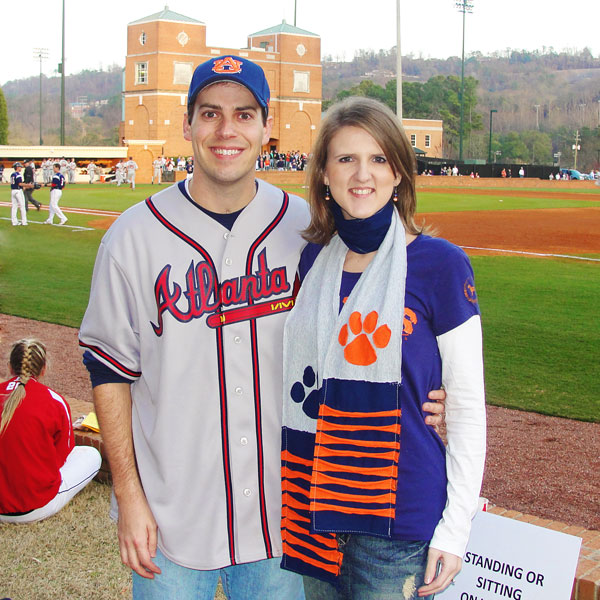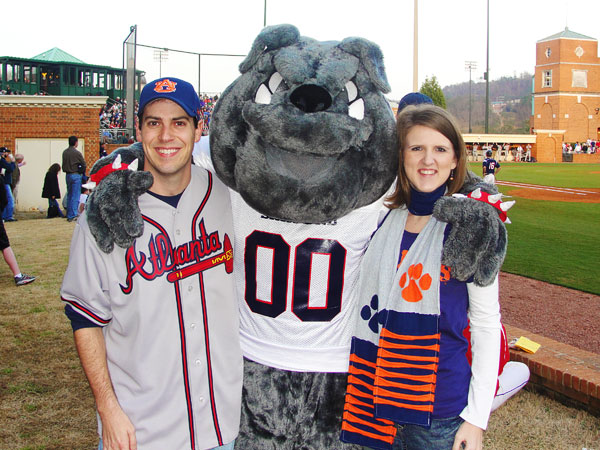 We were trying to get this picture when Spike, the opposing team's cutie pie mascot, came and crashed the party! But we didn't mind- he was pretty cute for a bulldog. :) Their stubby little bodies and smooshy little faces remind me of Miley & Howie.
(BTW, Miley & Howie are totally pulling for this little guy in the Final Four. Meep!)
***
Thanks for looking & Happy Monday!