The only ones who were more excited to open presents than Kevin and I were our boston terriers! Miley and Howie say Merry Christmas – from all of us!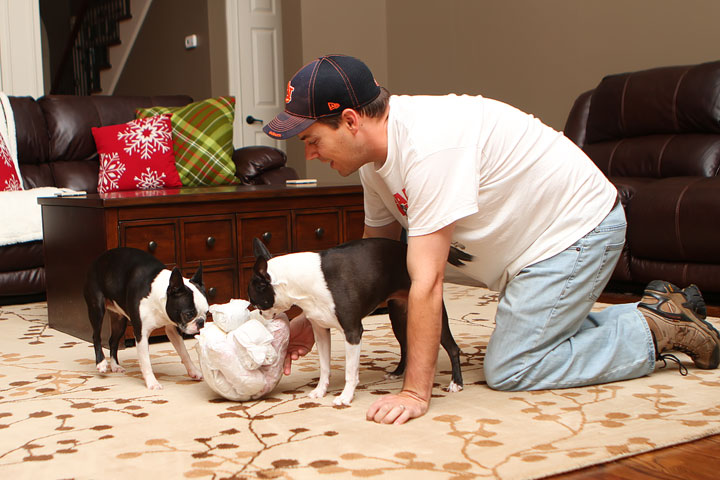 Christmas Morning With Our Dogs
Miley and Howie woke up to a giant stack of presents on Christmas morning! :)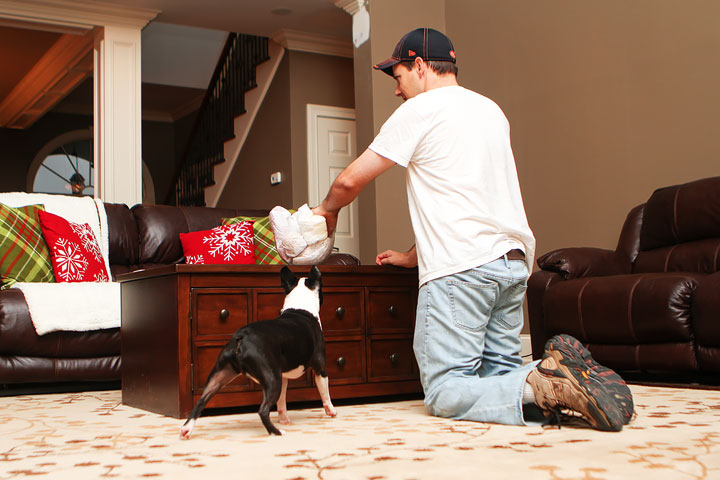 Oh, they know what presents are.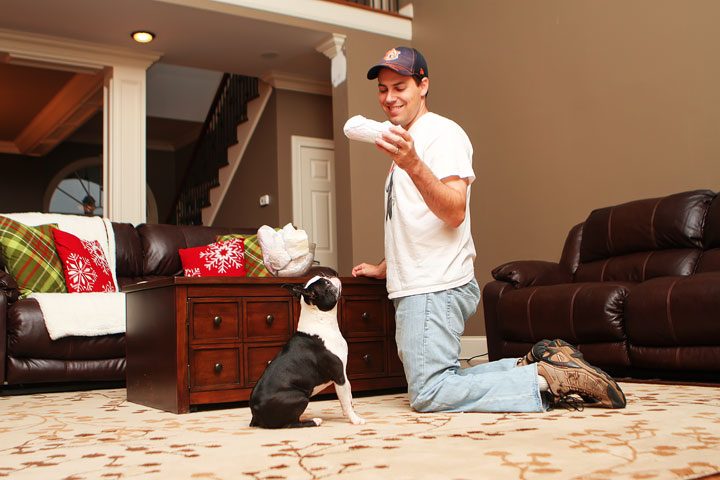 And they know they get to open them on Christmas! They get very huffy while they have to wait for us to open our presents first. :)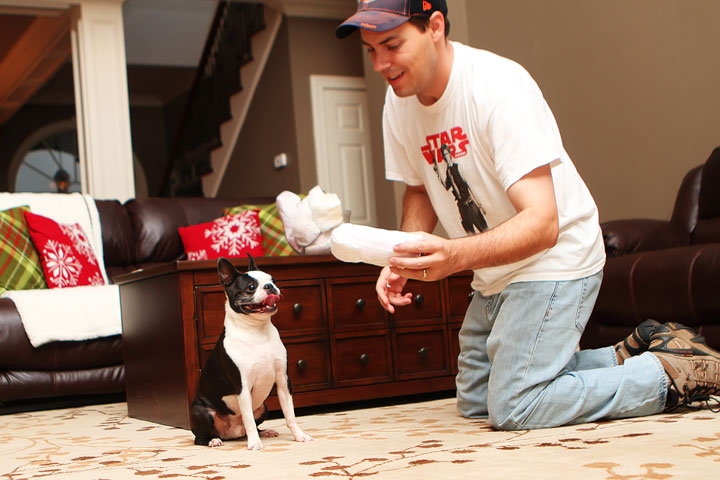 I save and reuse tissue paper, but I set aside the tissue paper that just can't decently be used another year and wrap Miley and Howie's presents in it for them to rip, shred, and destroy…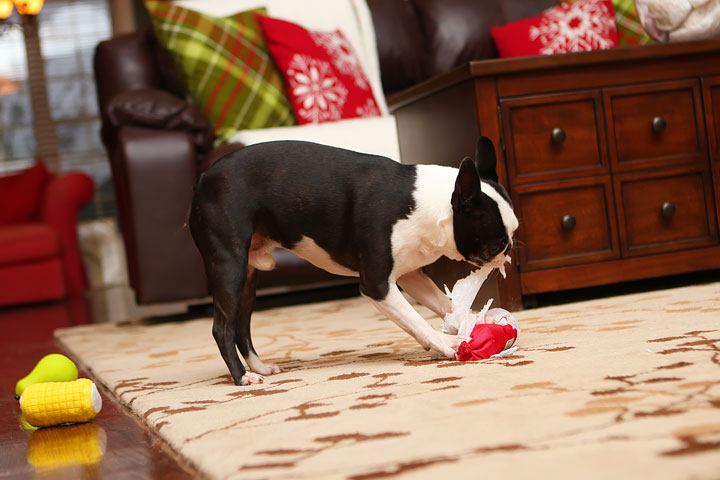 Have at it, Howie!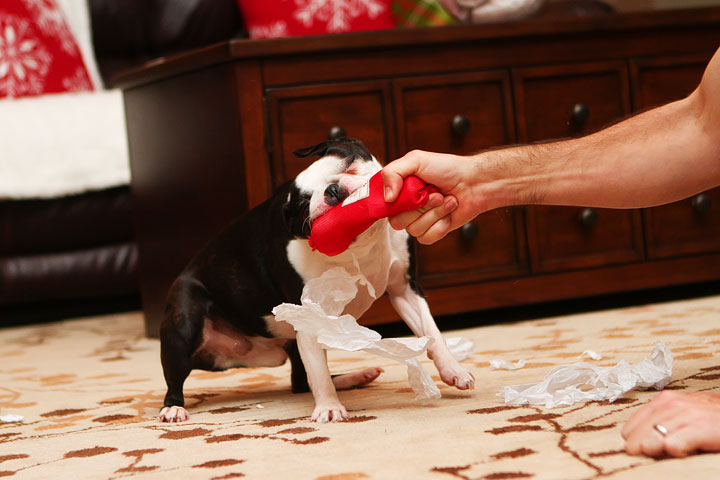 It's SAUSAGE!!!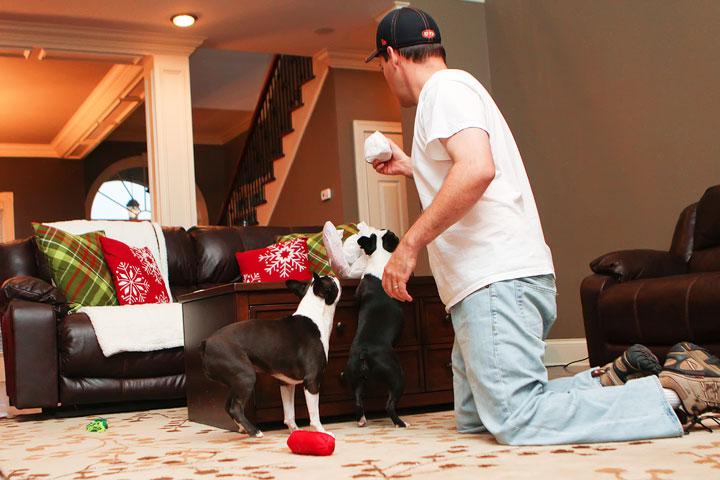 Let's open another one!!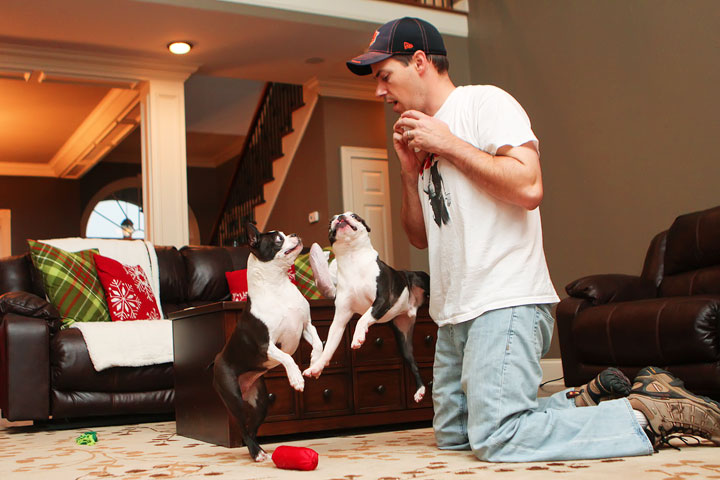 Hey now, not so fast there you little stinkers! Cool your jets :)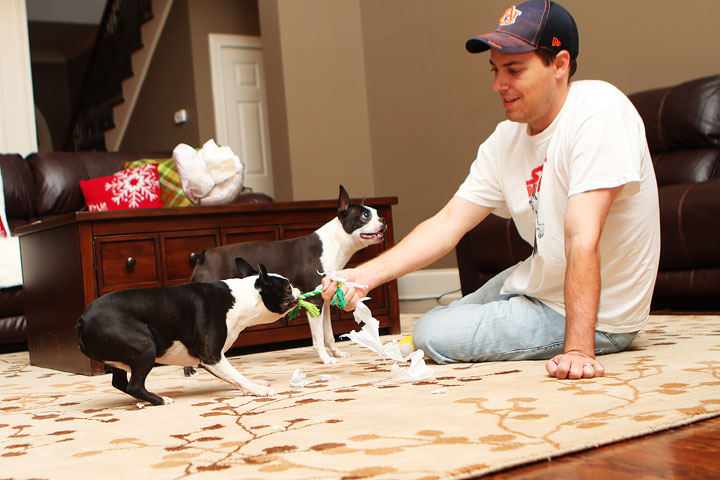 Green bean rope!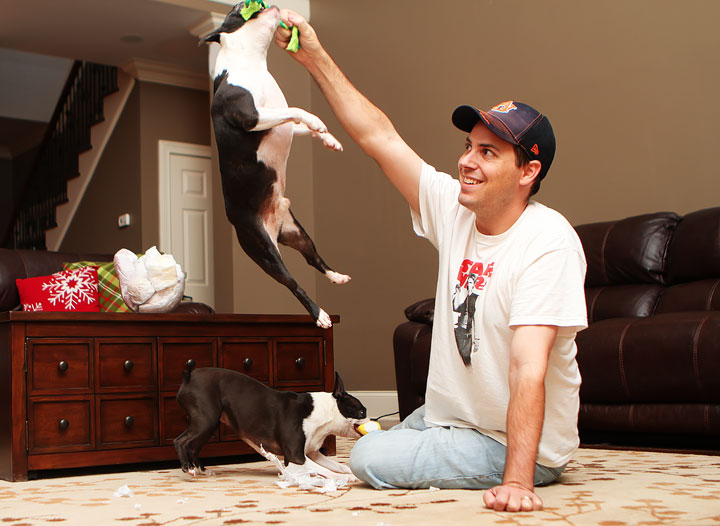 That's mine!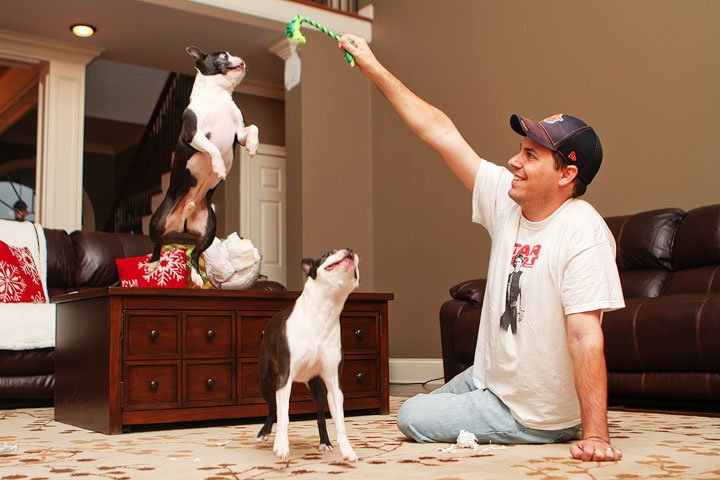 C'mon, give it, Dad!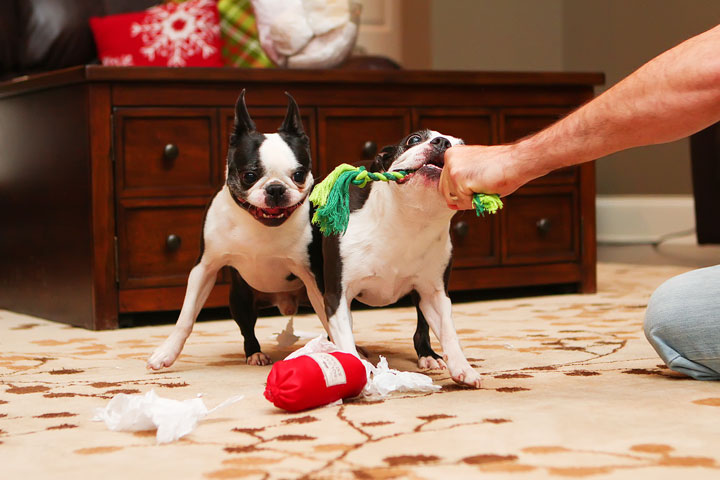 Miley's too quick, she chomps it as soon as it comes down!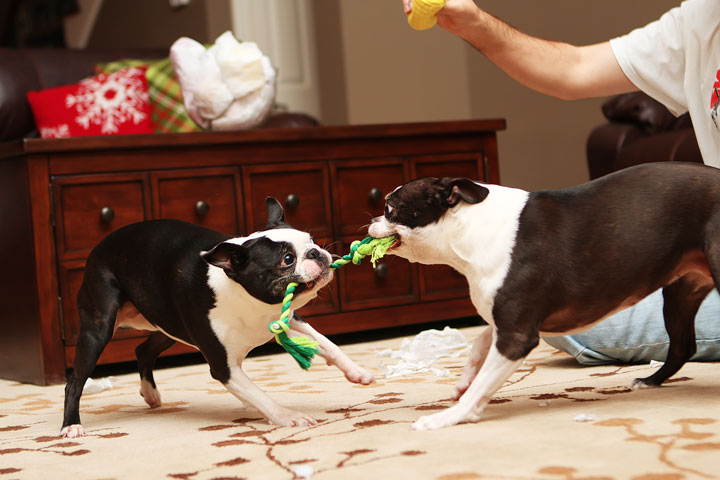 Give it, Miley!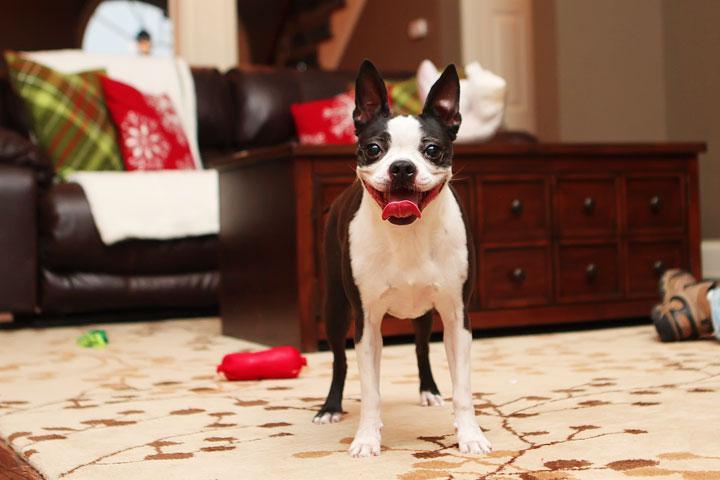 Okay Mama, what's next? :)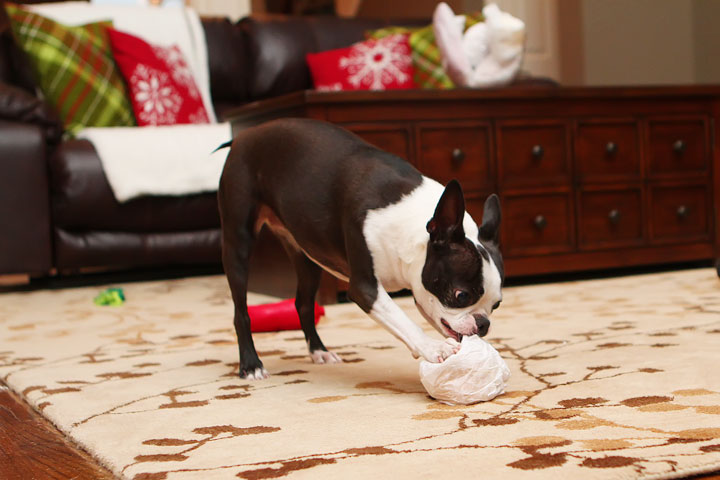 I wonder what it could be?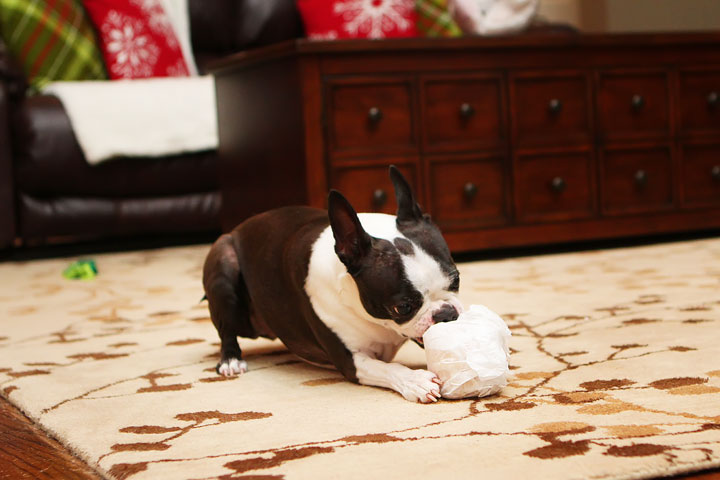 Only one way to find out!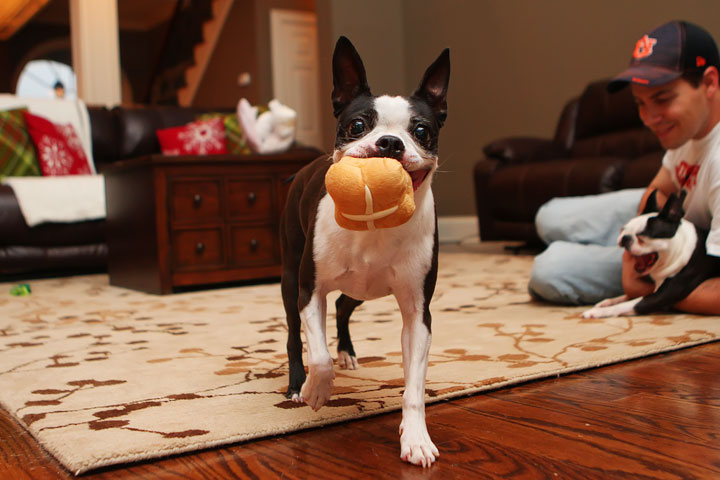 Hot cross bunz!!! Look mama!
That's mine!
Give it, Miley!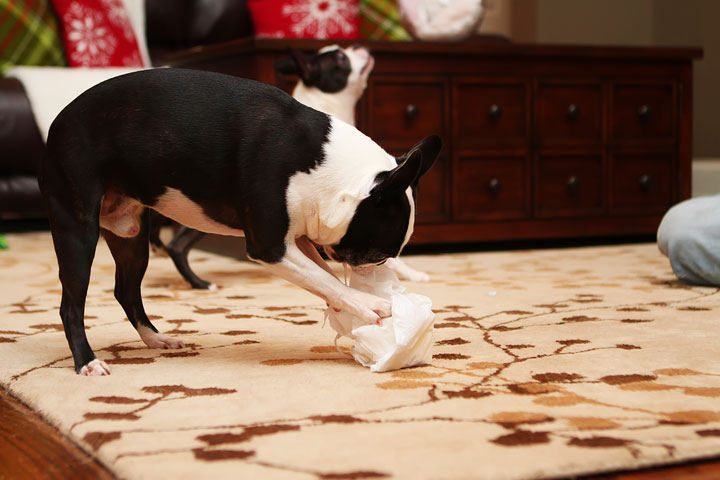 Here's one for you, Howie.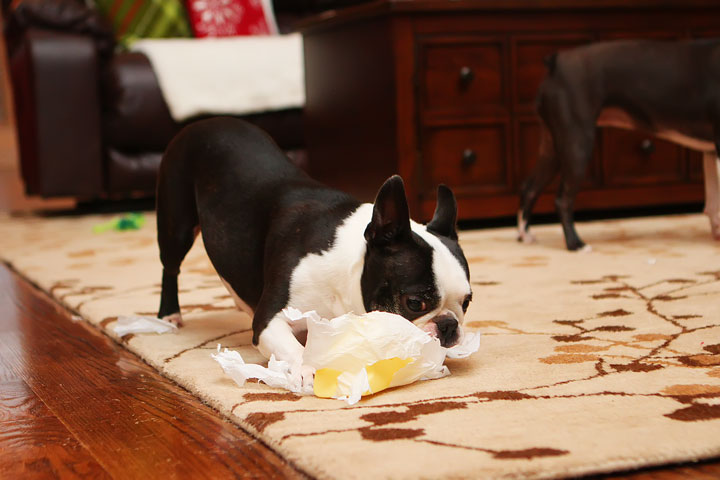 Howie, what did you get? Show everybody!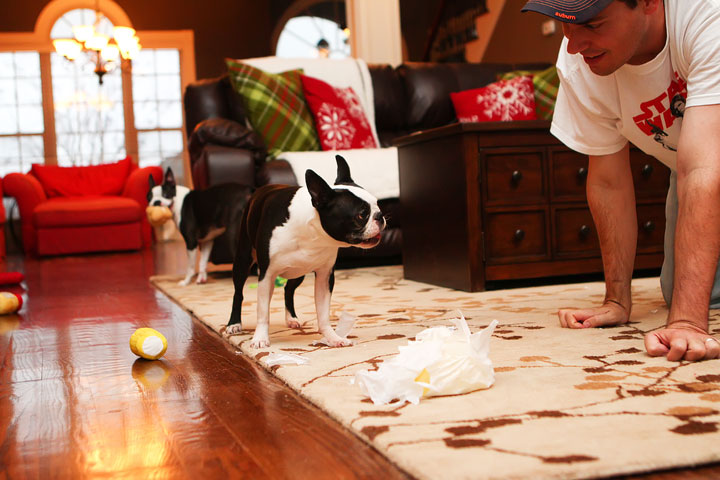 Blech! This stinky rubber cheese is apparently the doggie equivalent to socks and underwear for Christmas! Howie is not impressed.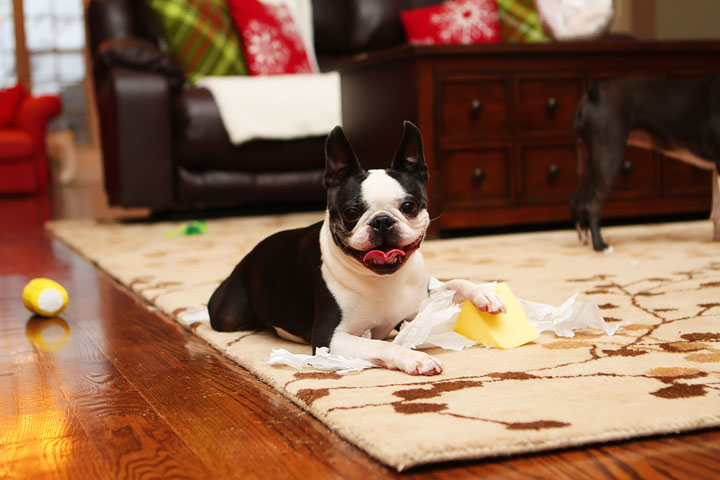 Mama makes him pose with his present like a good boy anyway though.  :)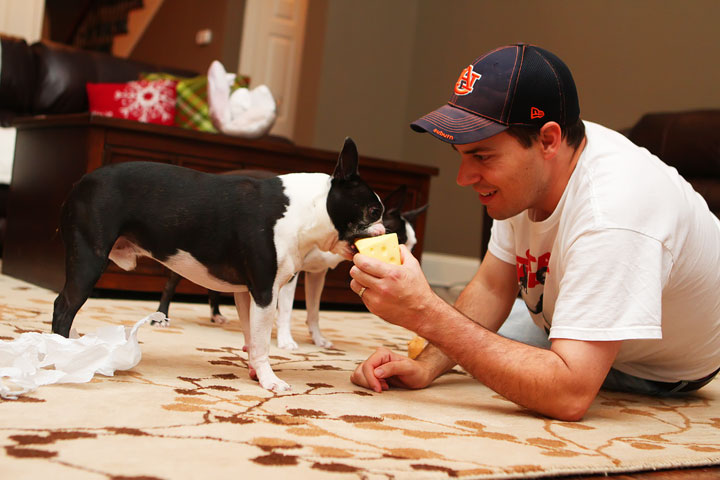 Oh, maybe it's not that bad.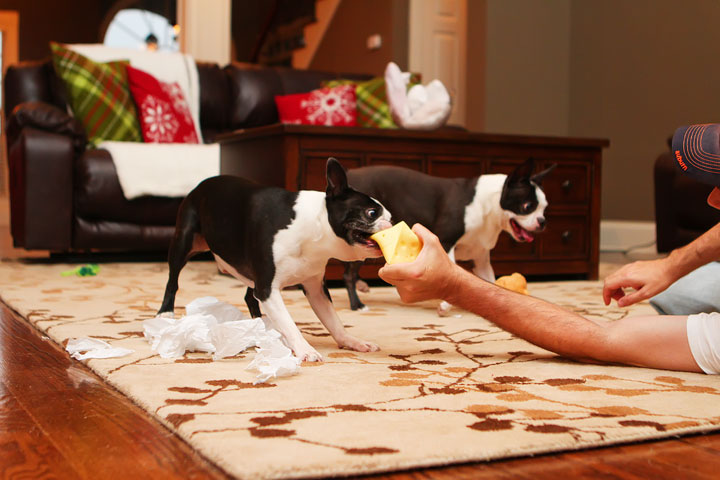 I can tug it.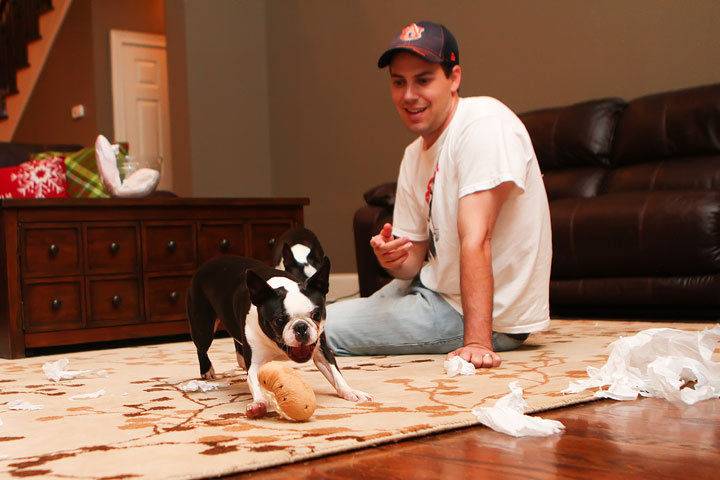 Here buddy, do you like this one better?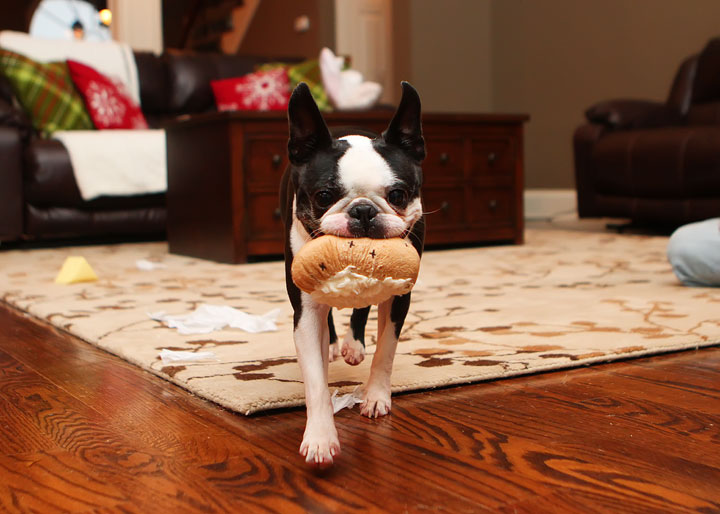 Baked potato!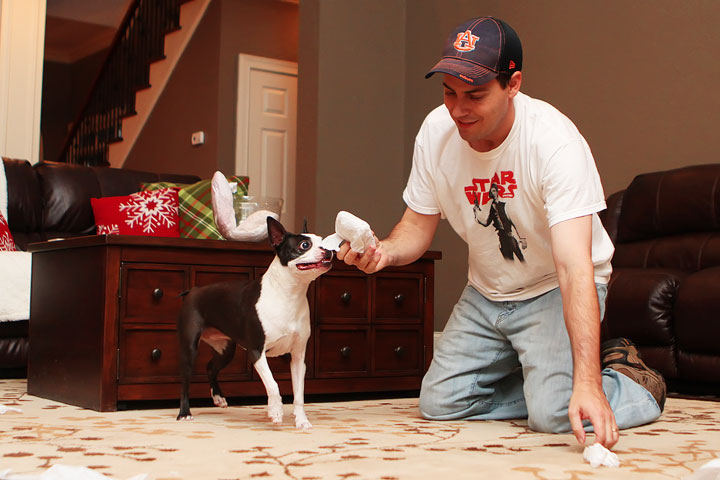 Now's Miley's turn.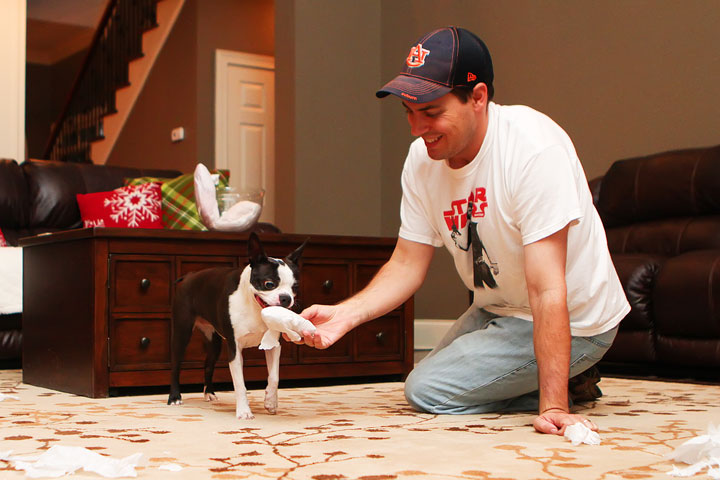 New present for Miley!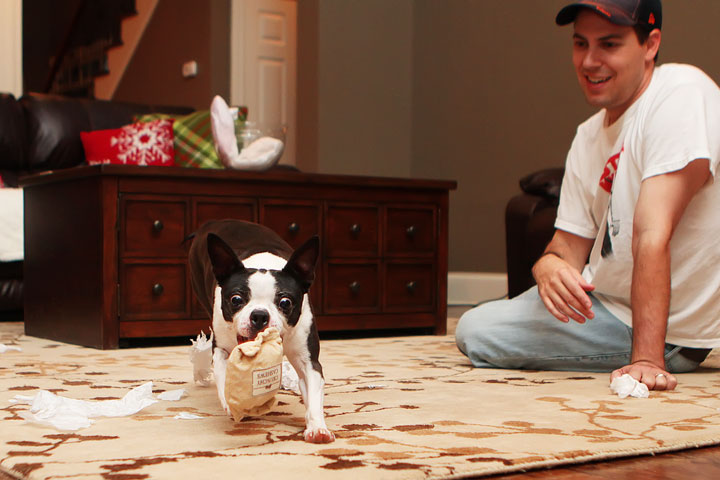 It's crunchy cashews!!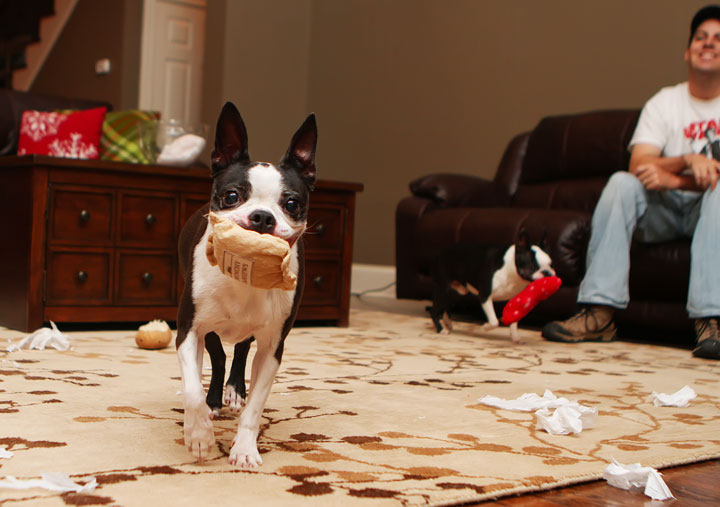 Look mama!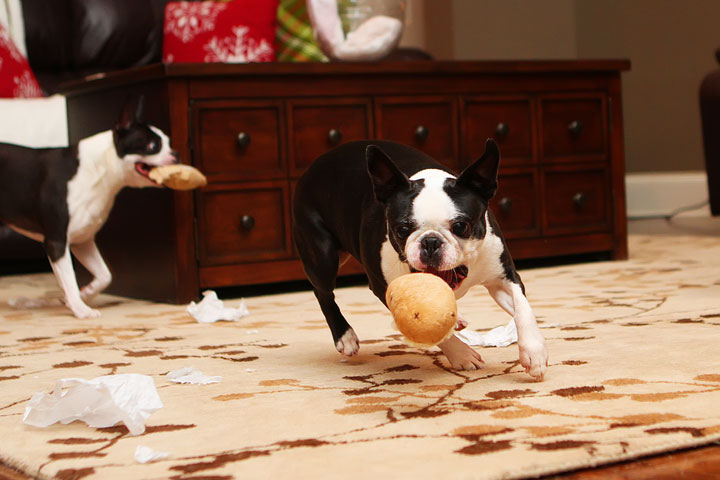 Howie still likes his potato :)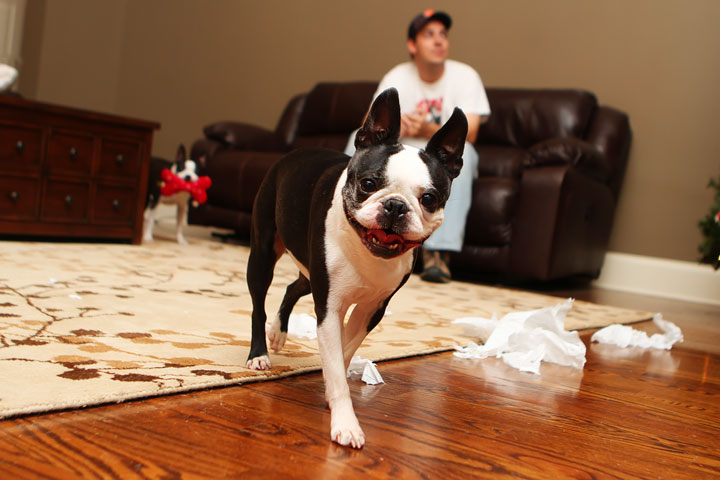 Oh hai :)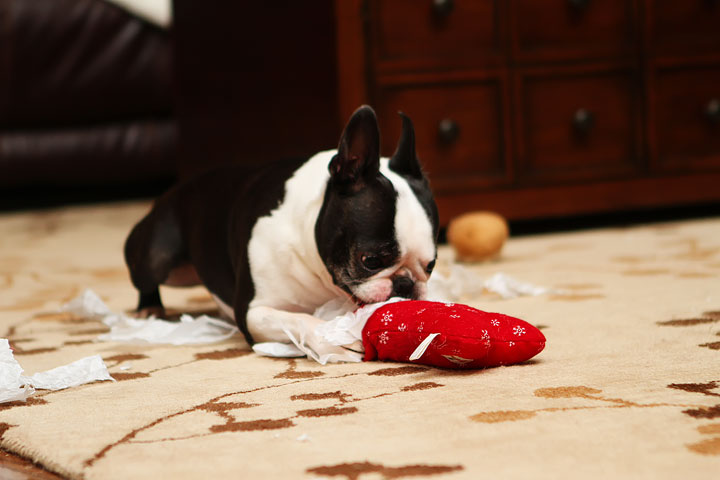 What is this one?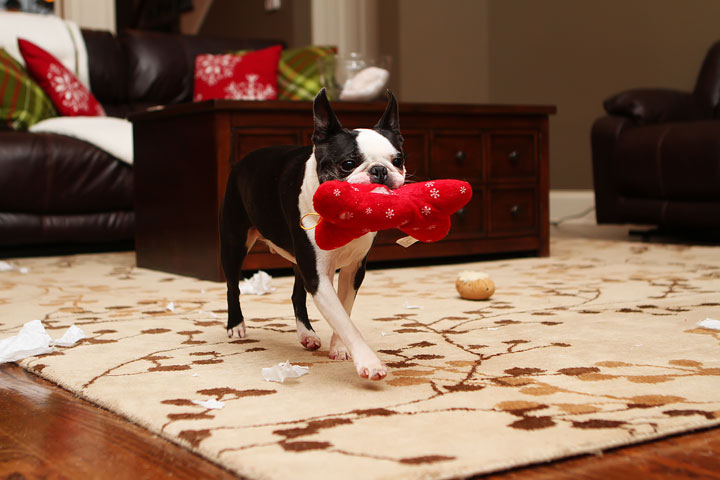 It's a Christmas bone!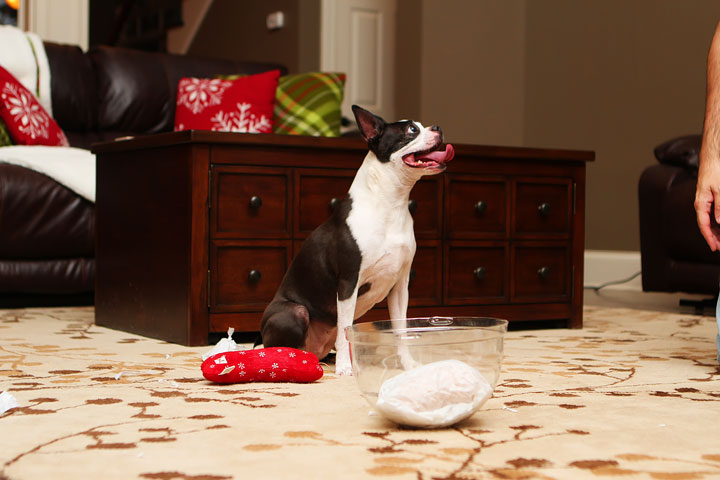 Miley gets the last one…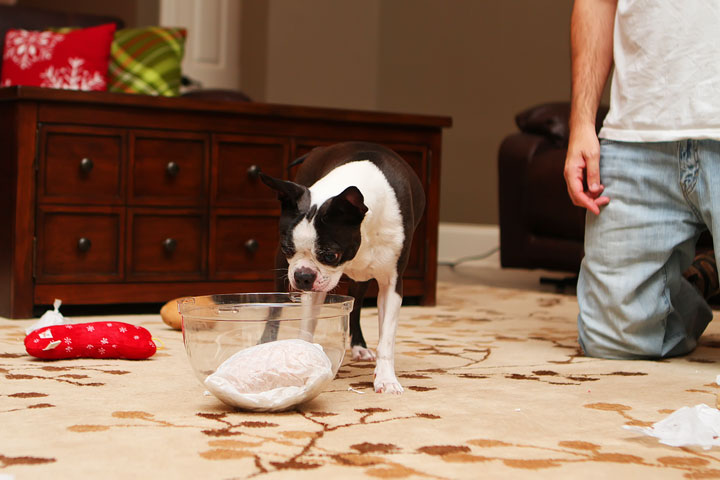 Is this for me?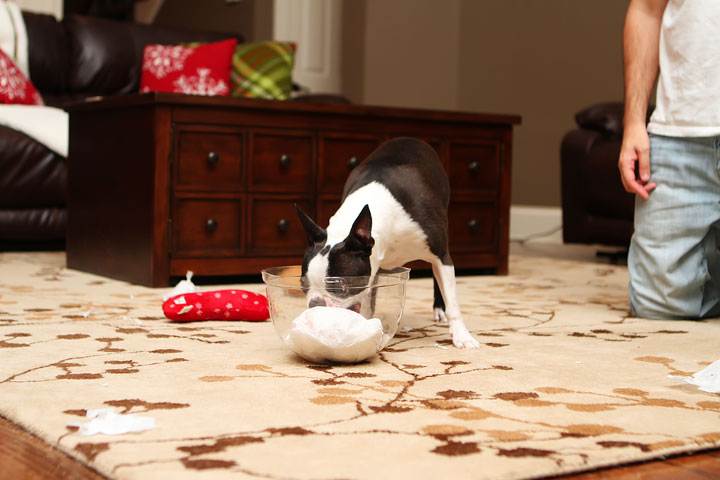 Is this my big present??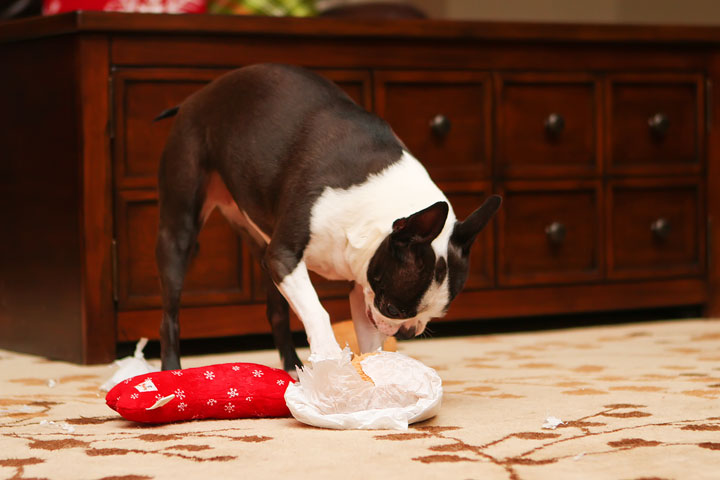 What could it be??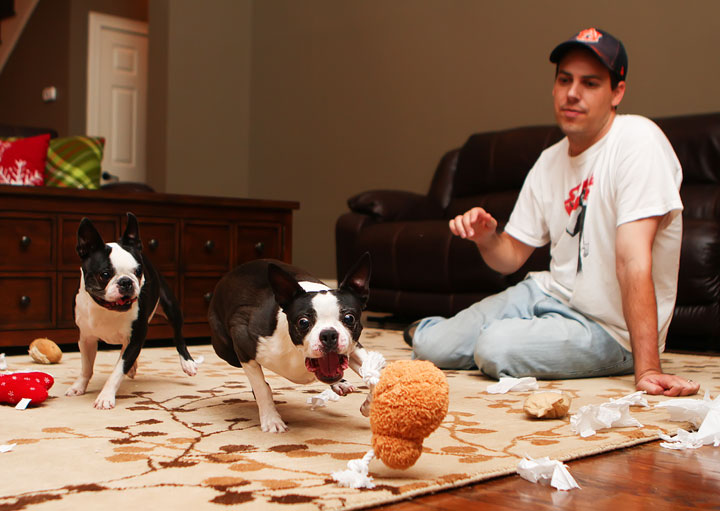 It's a TURKEY!!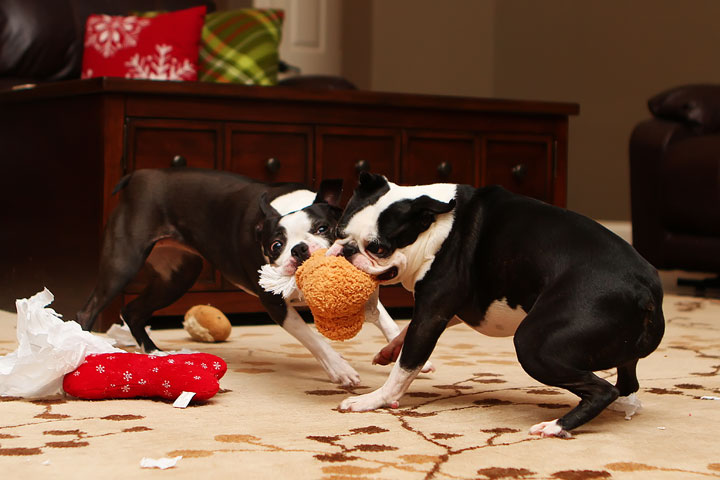 THAT'S MINE!!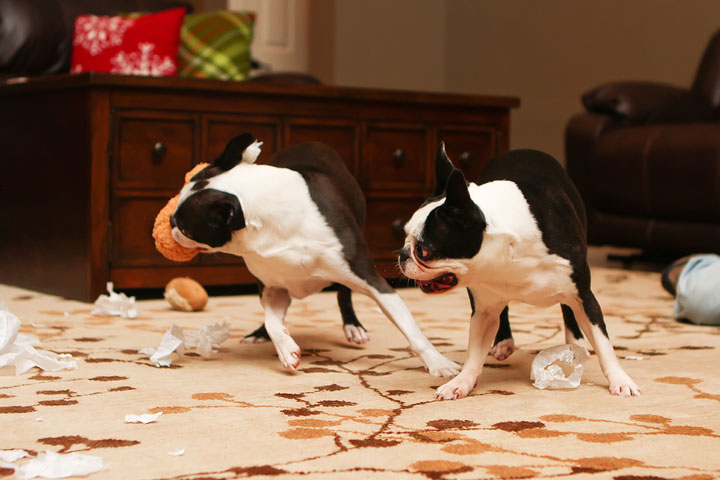 No!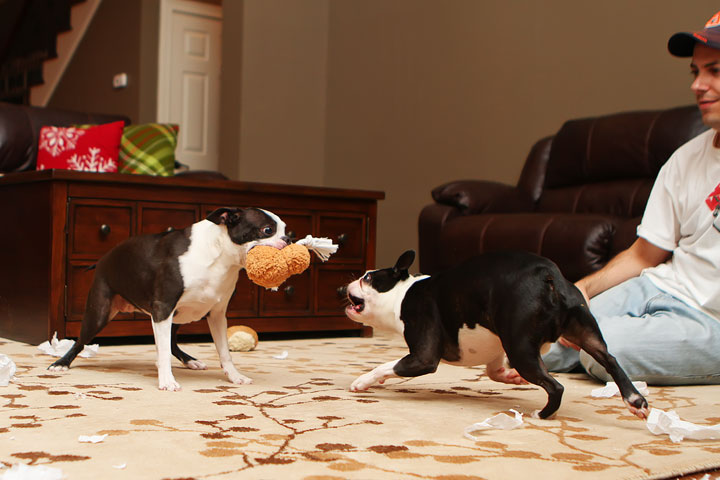 Give it Miley!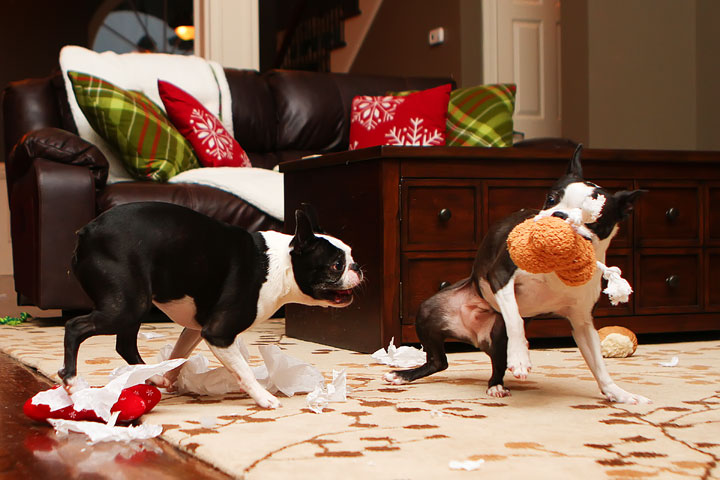 No!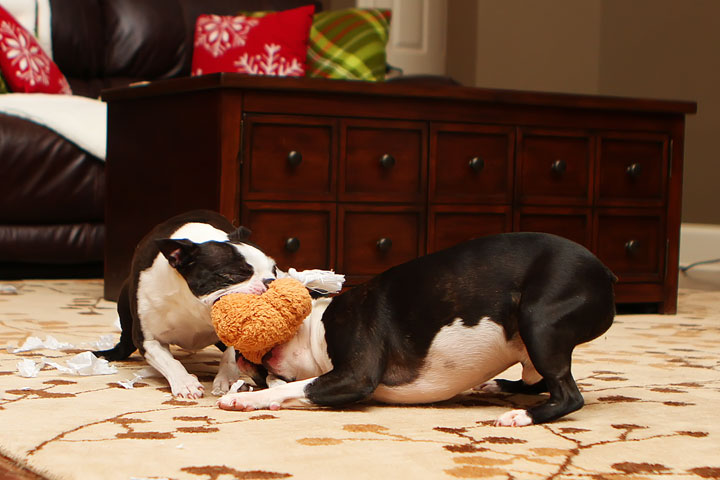 Rawr!!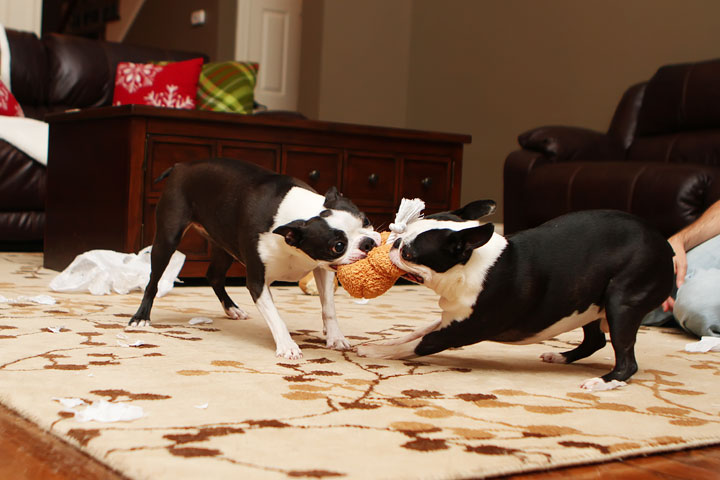 I gotta drumstick!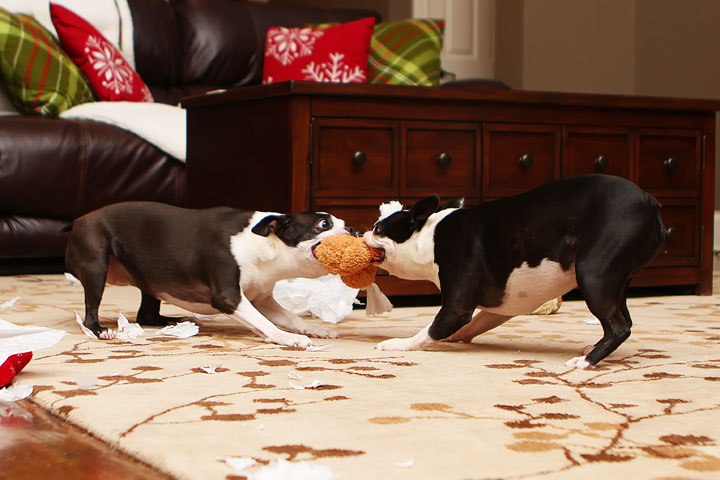 It's mine!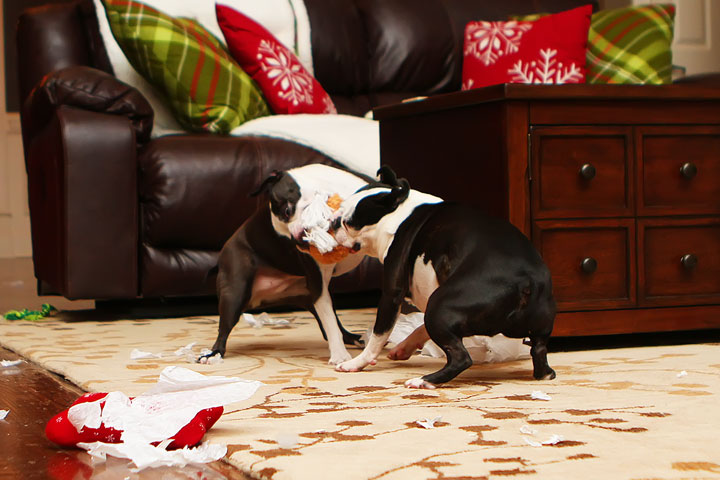 Rawr!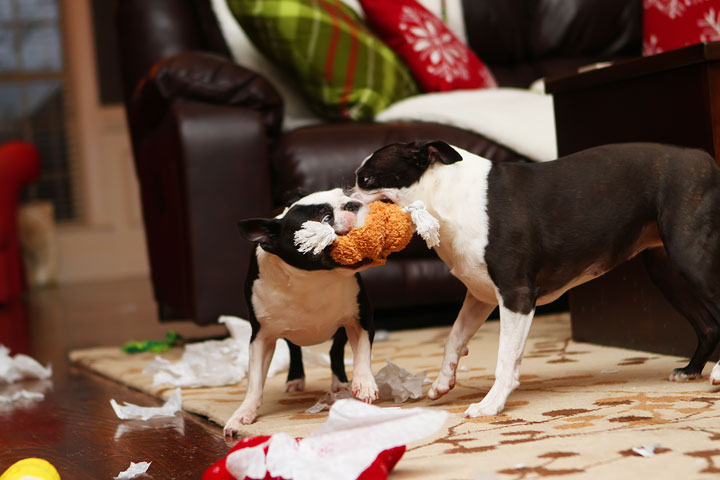 Rawr!!!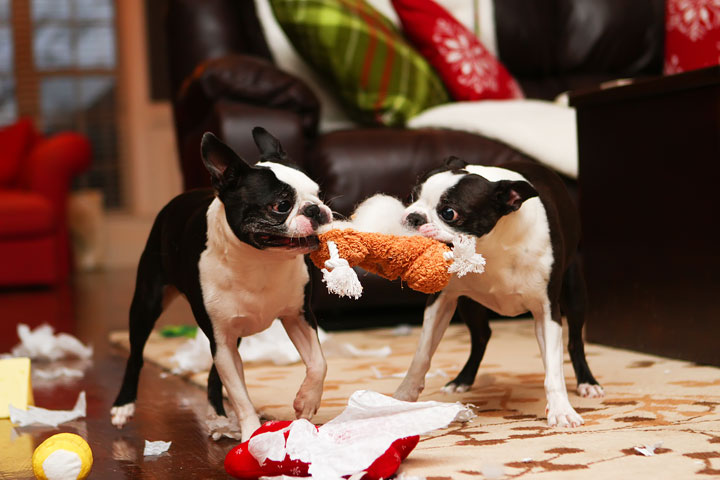 Now it's turkey and stuffing!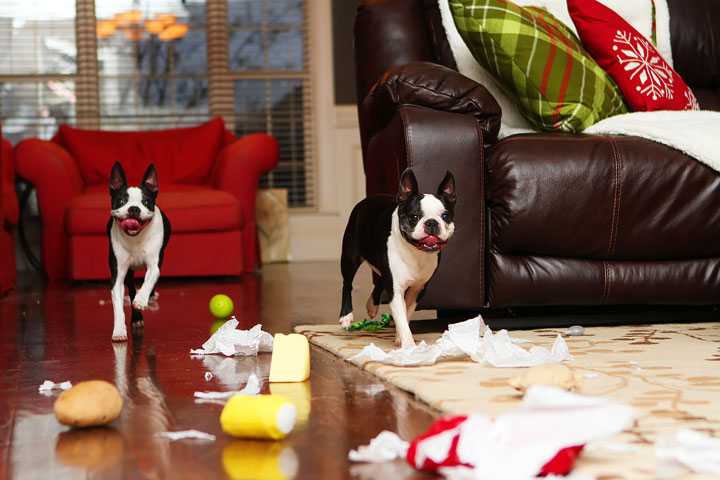 Look at all our presents!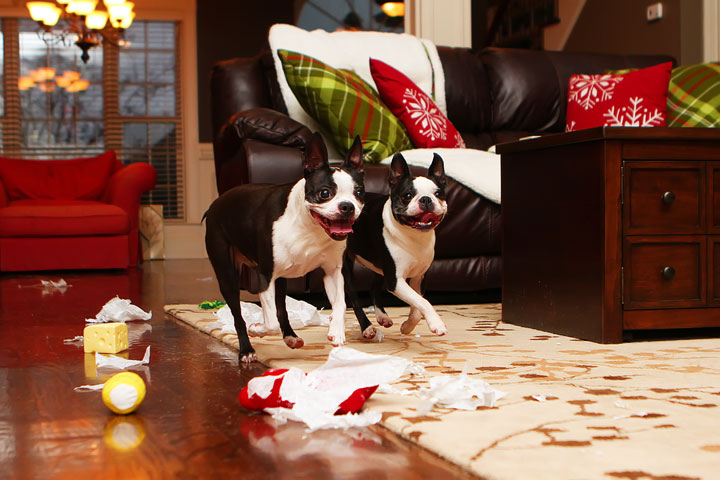 We got a whole Christmas dinner!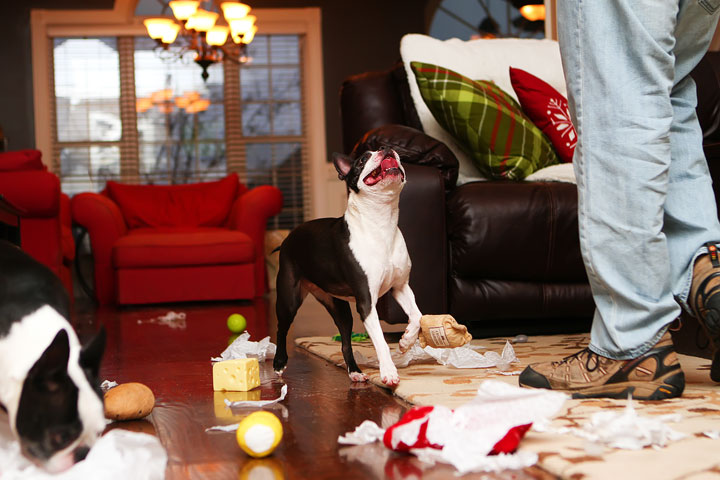 One more??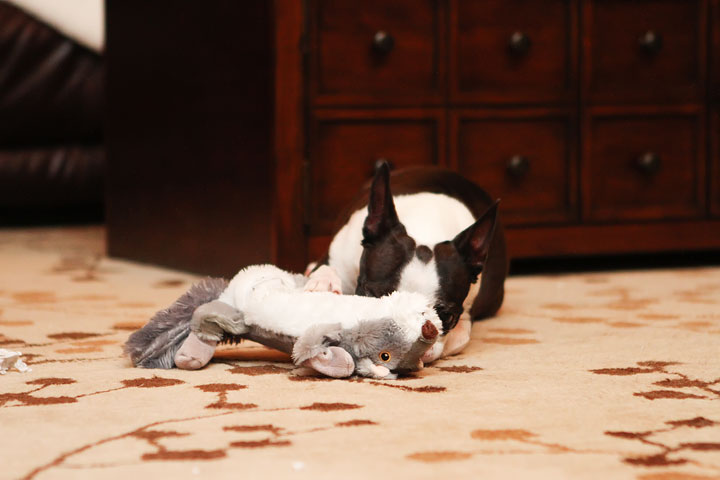 What is this??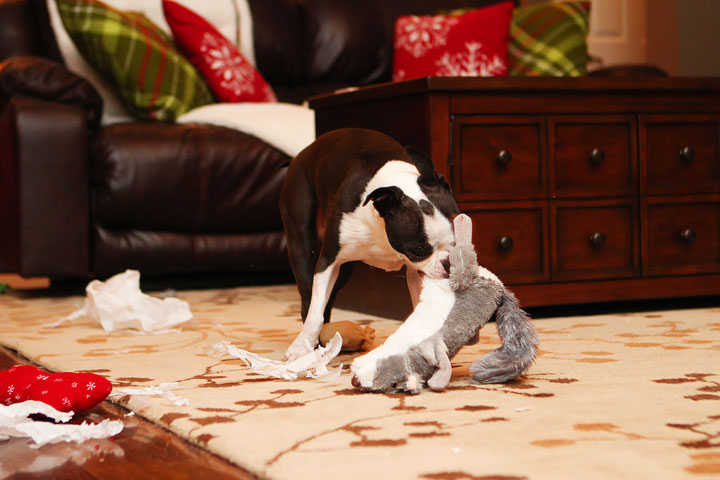 Squirrel!!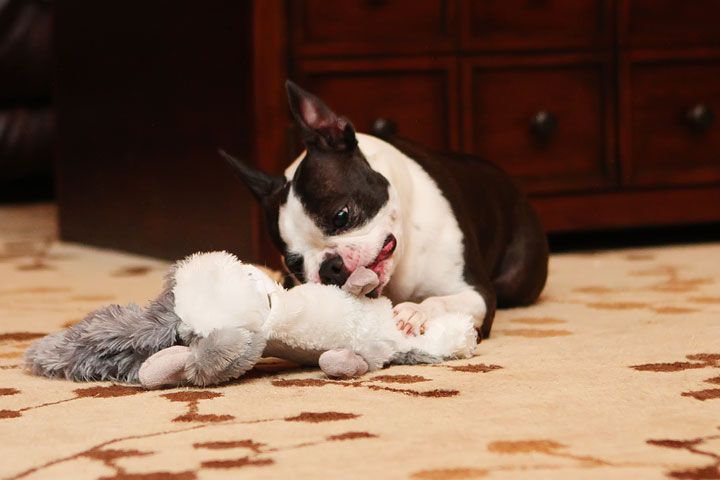 Can I eat it??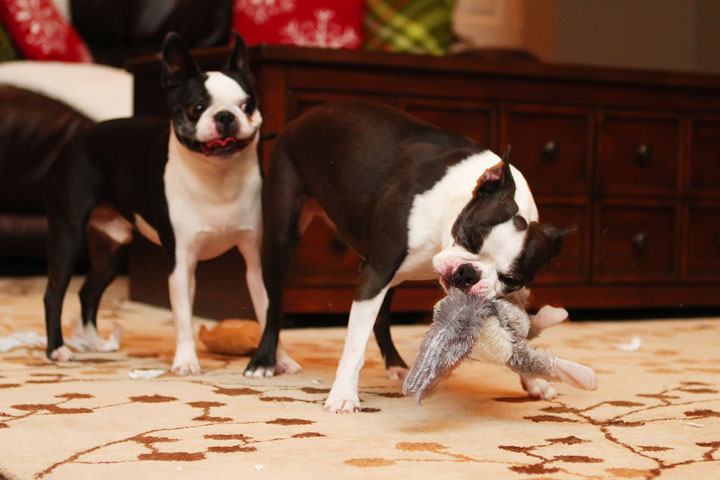 It's crunchy!!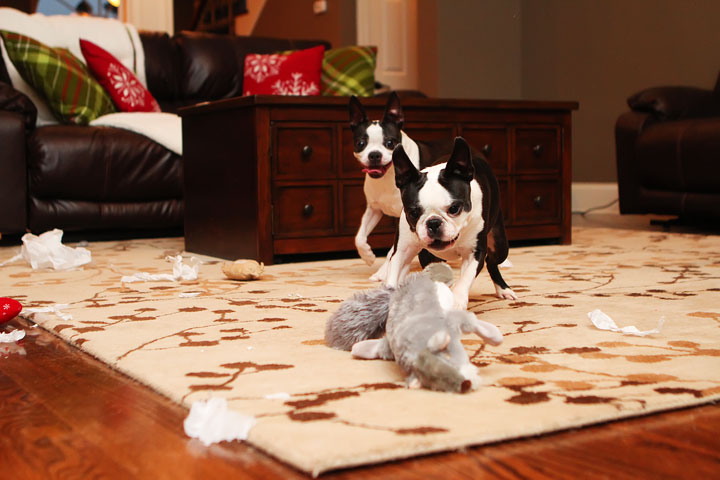 Let me see!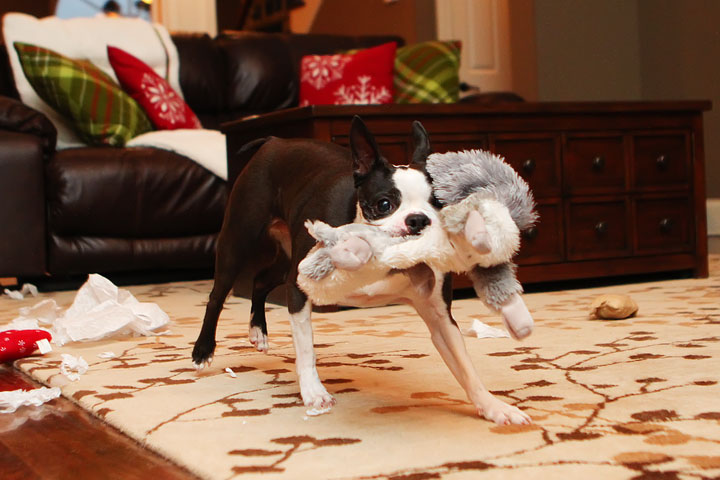 My new squirrel!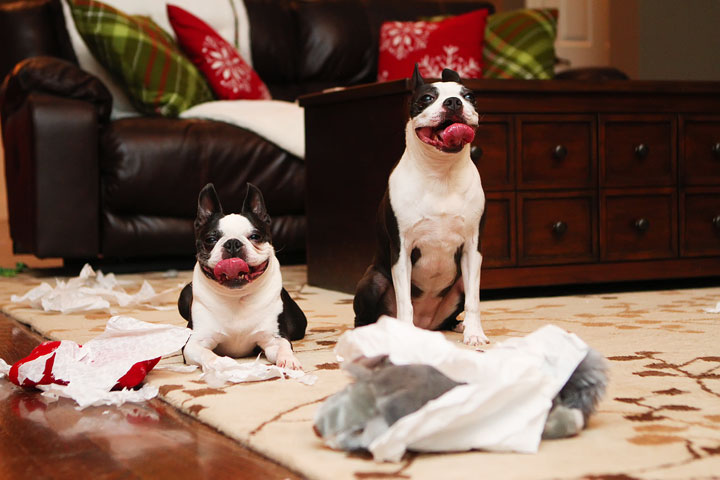 We love all our presents!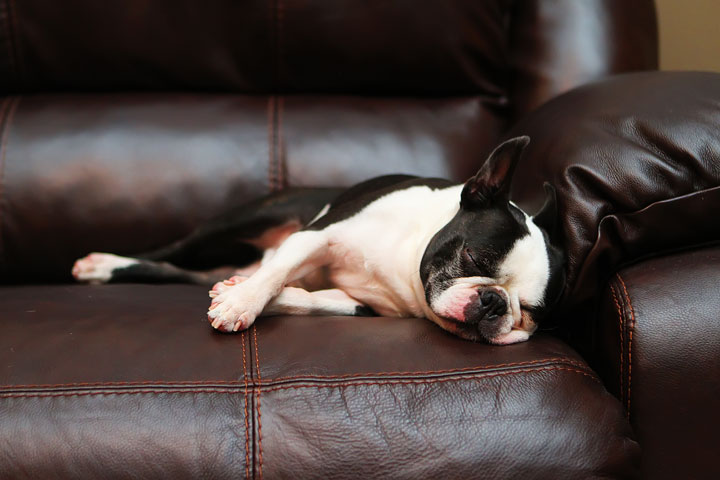 Zonk.
These puppies were pooped! They immediately sacked out hard for a Christmas nap.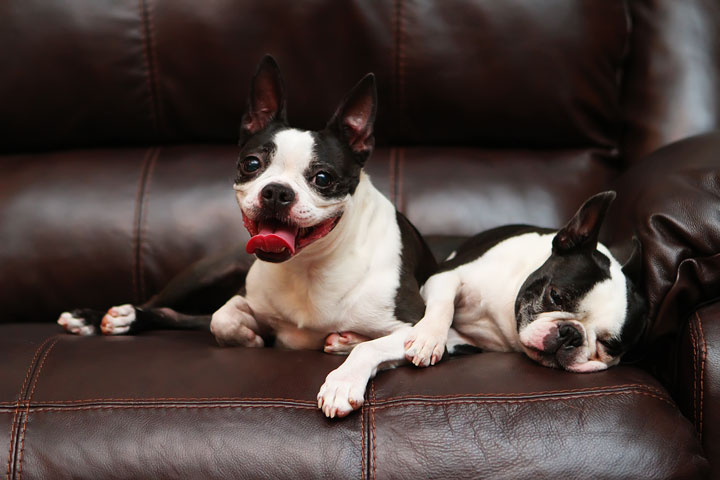 Thanks for watching our Christmas!! :)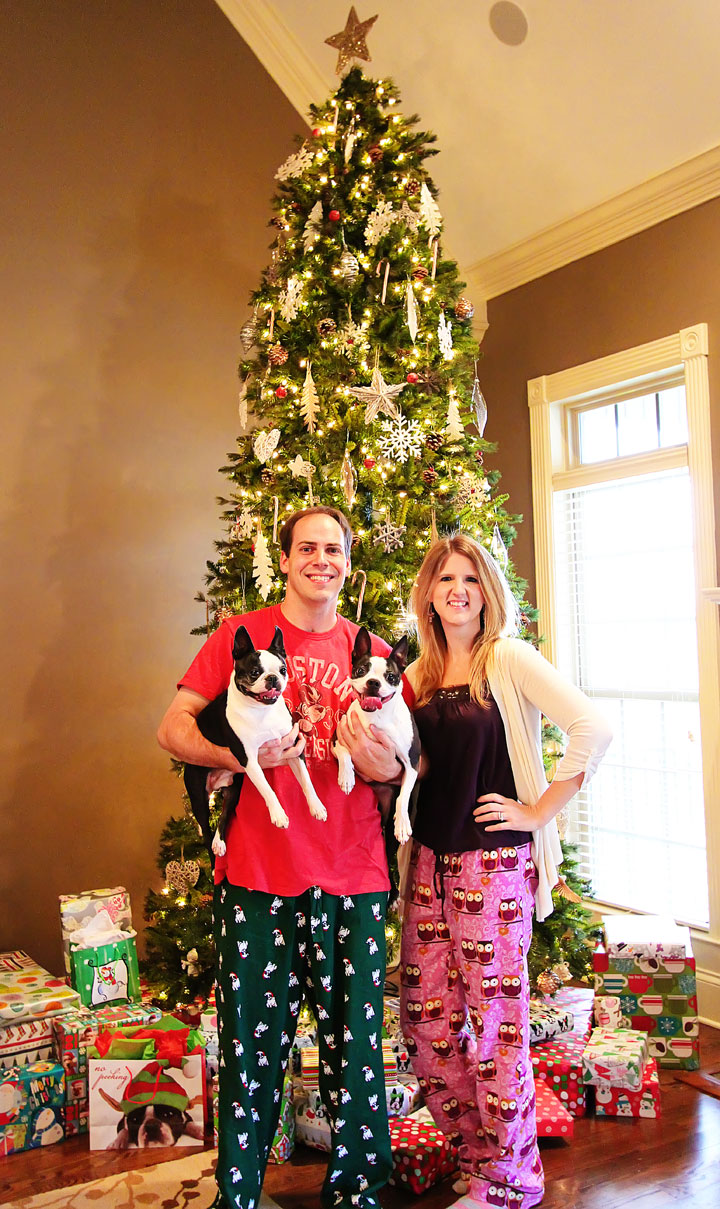 Happy New Year! Love,
Kevin, Amanda, Miley and Howie
:)