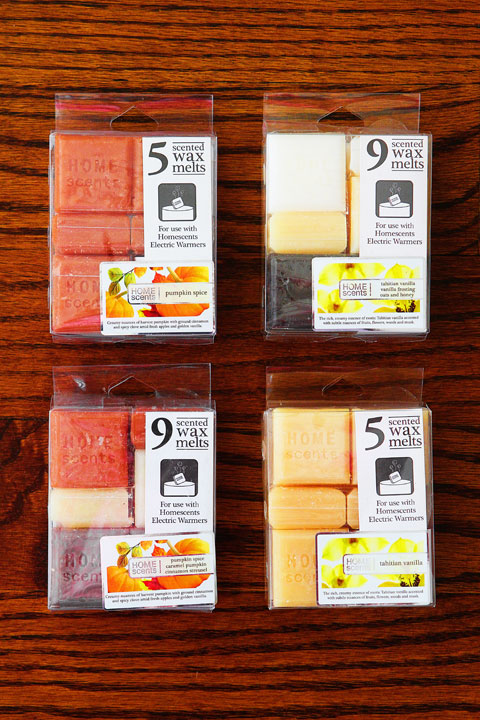 I was so excited when I saw these fun new scented wax melts at Target. Love that they are carrying these now! And with a Target now just 3 miles from the house… I could be in trouble.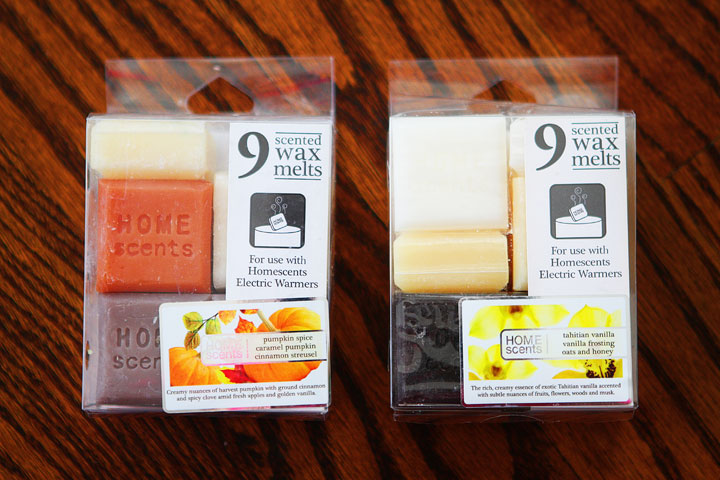 Take a peek at their yummy fall scents. Caramel Pumpkin? Cinnamon Streusel? Vanilla Frosting? Yes please!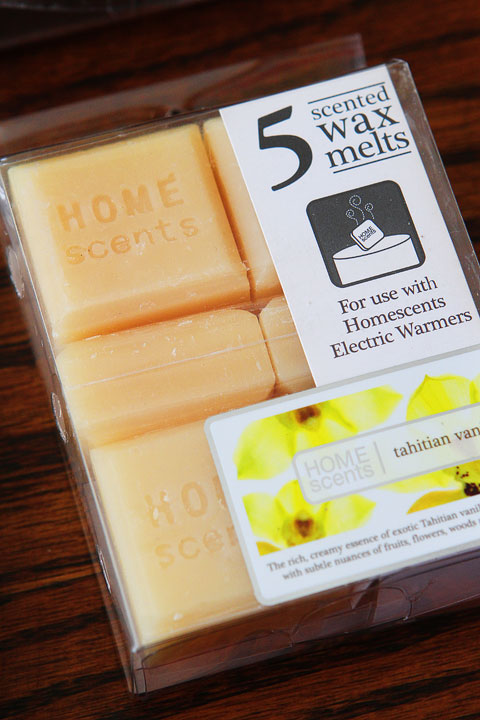 I love that they have sample packs with mix and match flavors, but I also had to get one with just Tahitian Vanilla — it's my favorite!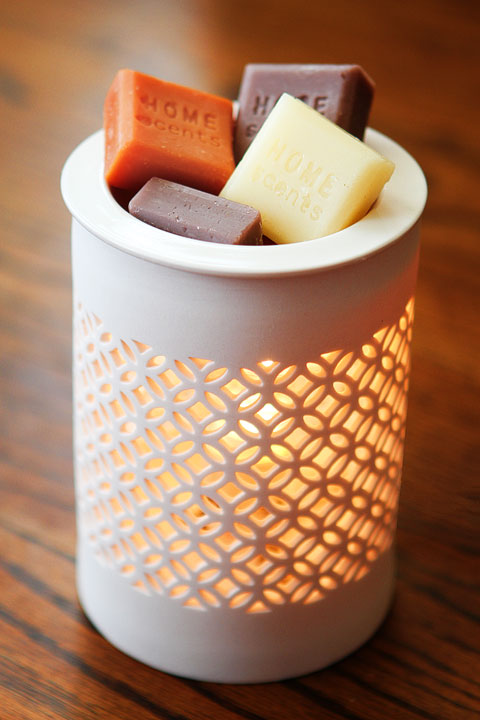 Target's also got some gorgeous new warmers for melting. Love this one!
The only thing is… the wax cubes don't come in the plastic clam shell-style cases like the Scentsy and Walmart cubes do. There's nothing to pour it back into when you're done melting! Is it supposed to be a one use only kinda thing and then it's done? I don't think so! I think I'm just going to pour this one I've got going into an ice cube tray for now.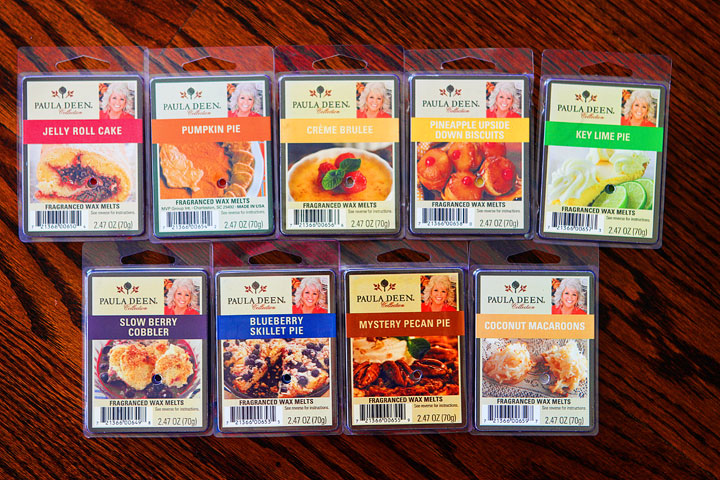 Now after that you know I had to run over to Walmart and see if they had any new fragrances. And oh my goodness was I in for a surprise! Paula Deen's got her own line of scented wax melts now! These fun things are popping up everywhere. Such delicious fragrances!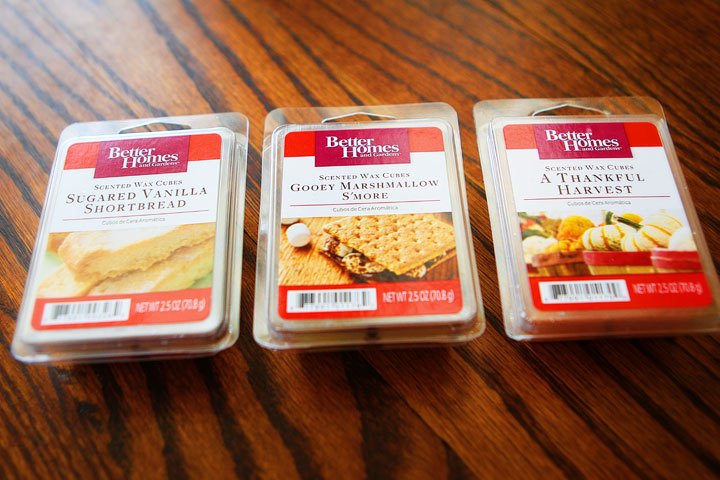 And thanks to some super awesome Twitter friends for sending me pictures of the new BHG Gooey Marshmallow S'mores scent! I knew I had to make it my next mission in life to find it at Walmart. They also had a few other new flavors I had not seen before. A Thankful Harvest smells so sweet and buttery! I think I'm going to pop it in now.
What fun shopping finds have you bought lately? :)
Have a great day!