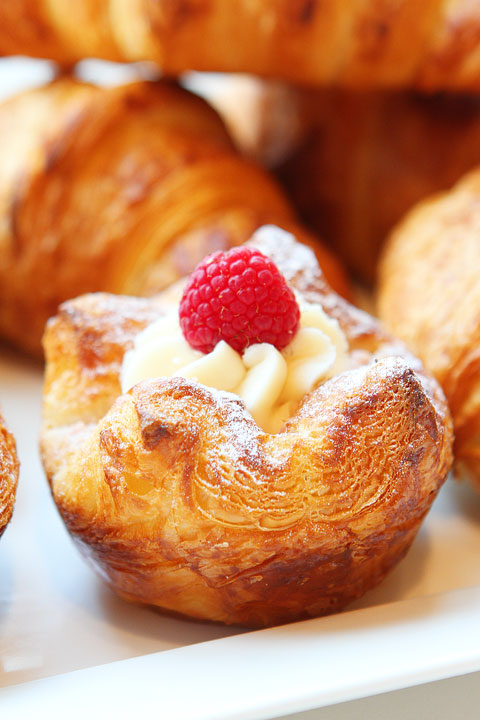 Hello Muffin ;)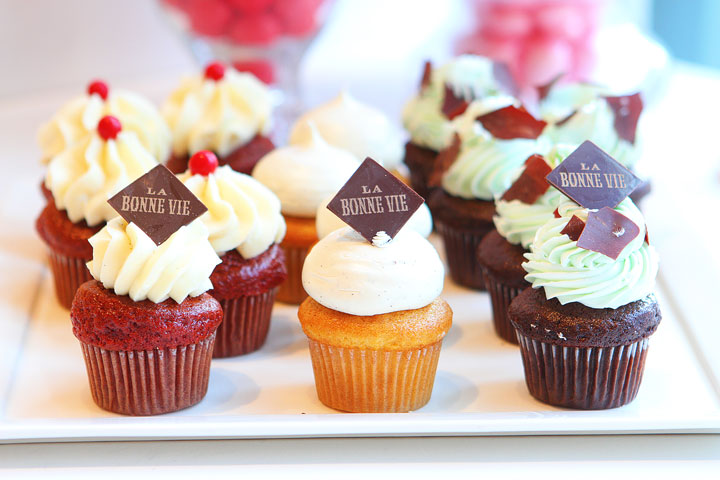 Are you ready for your daily dose of sweet? ;)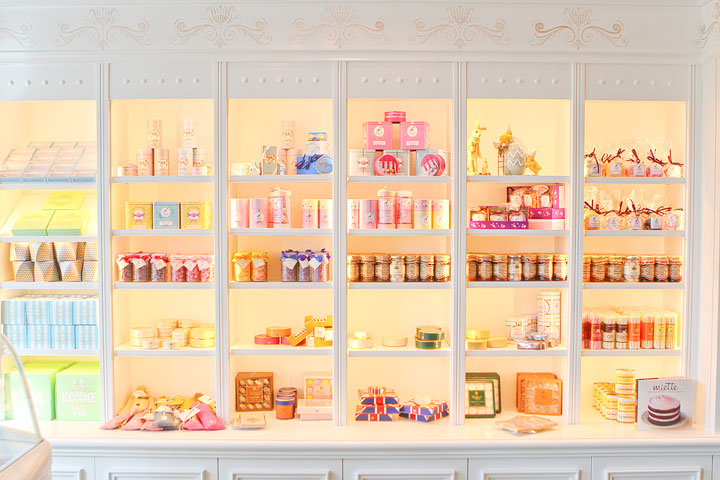 Never fear, I am here to help. ;) Today's sugar rush is brought to you by the perfectly cute La Bonne Vie Bakery located in the Grand America Hotel in Salt Lake City.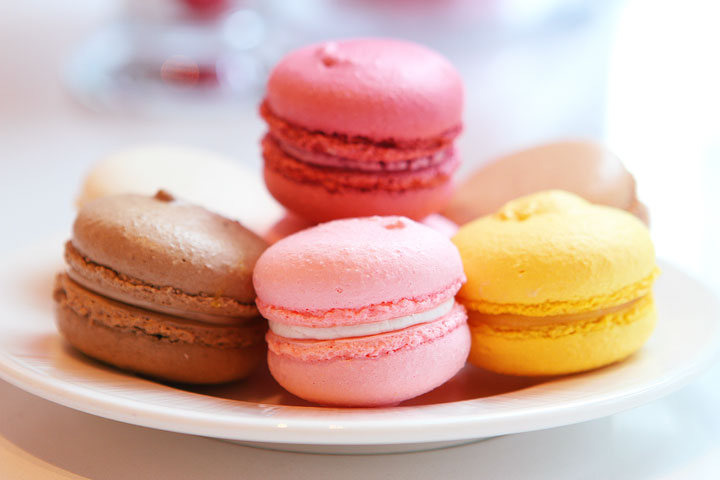 Maria and I had so much fun here! Loved staying a few extra days in Salt Lake and hitting up every bakery in town with my dessert-loving partner in crime. ;)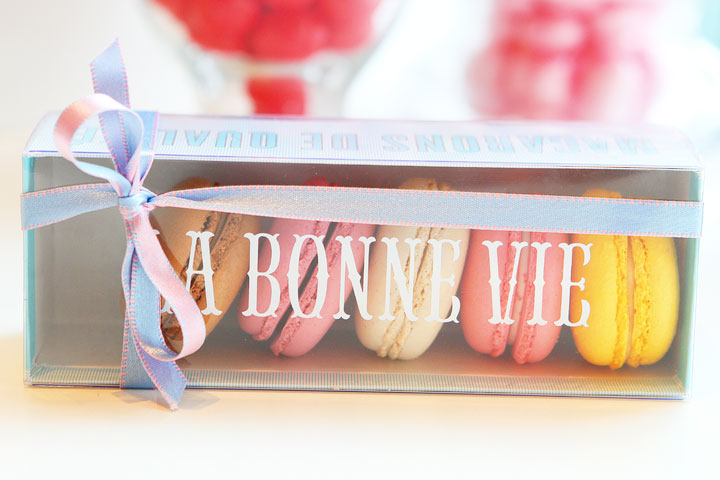 Macarons To Go! I'll take a box of these, please.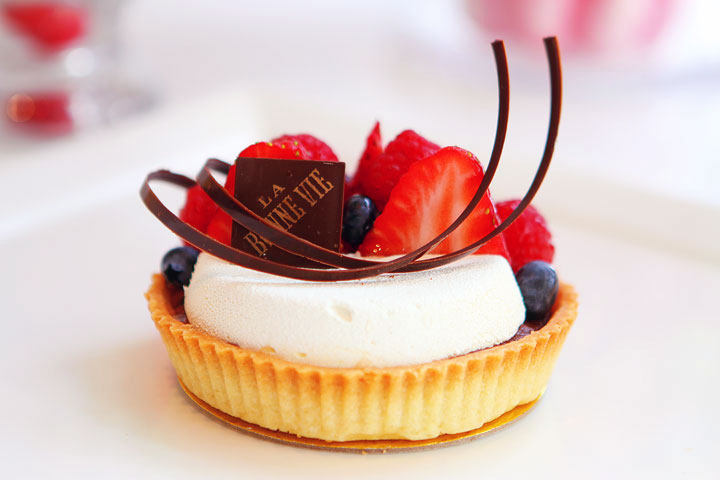 Executive Pastry Chef Jeffrey de Leon is adorably sweet and amazingly talented. Before he came to La Bonne Vie he was the Executive Pastry Sous Chef at Bouchon in Beverly Hills, so I knew we were in good hands! Bouchon has probably my favorite macaron ever. This Black and White Berry Tart was one of my favorites at La Bonne Vie!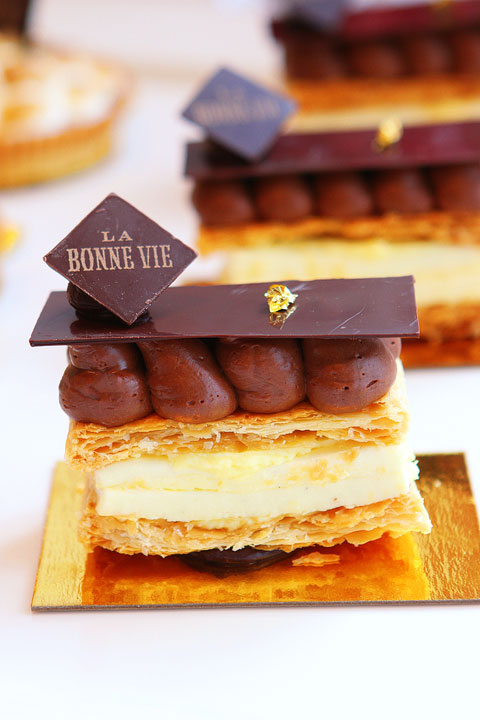 How scrumptious does this Vanilla Napoleon look? Loved all the flaky layers here!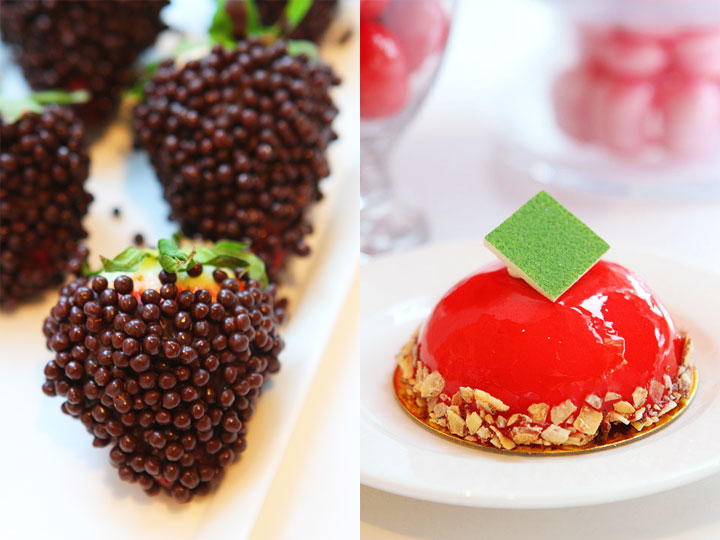 My current obsession is chocolate covered strawberries. Loved this fun twist on a chocolate covered strawberry! It was dipped in chocolate and covered in little puffs of chocolate crisps. Goes perfectly with a Strawberry Mousse Bombe. ;)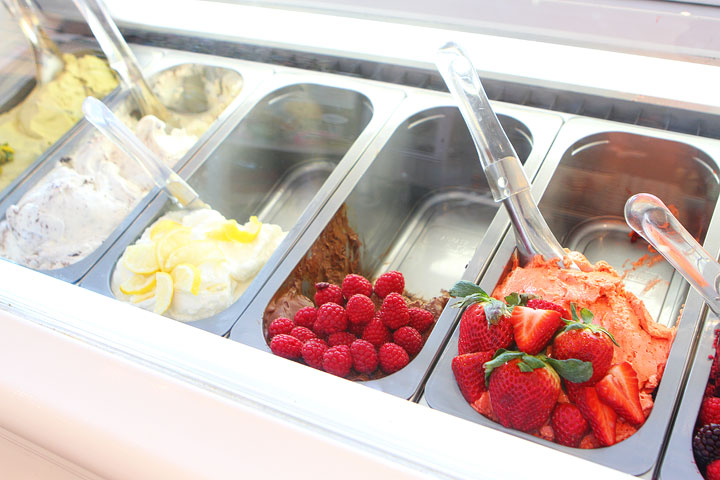 And last but not least, La Bonne Vie's gelato is not to be missed! I am still dreaming about the Nutella gelato I tried. Trying to figure out how I can get my hands on some more! :)
We took a box of croissants home and they were amazing. Would love to come back here for croissants and sipping chocolate one morning for breakfast! :) It was gorgeous, quiet, and peaceful. Come check out La Bonne Vie if you need a little indulgence in your day! :)
La Bonne Vie Bakery at The Grand America Hotel
555 S Main St
Salt Lake City, UT 84111
(801) 258-6554
Coming up next, I've got a fun new recipe to share. It's a great quick and easy weeknight meal, and it's cheesy, bubbly, and delicious. You may have seen me share it on Instagram a few weeks ago! :) Keep an eye out for it on Monday. Hope you enjoy my friends, and have a great day!! :)