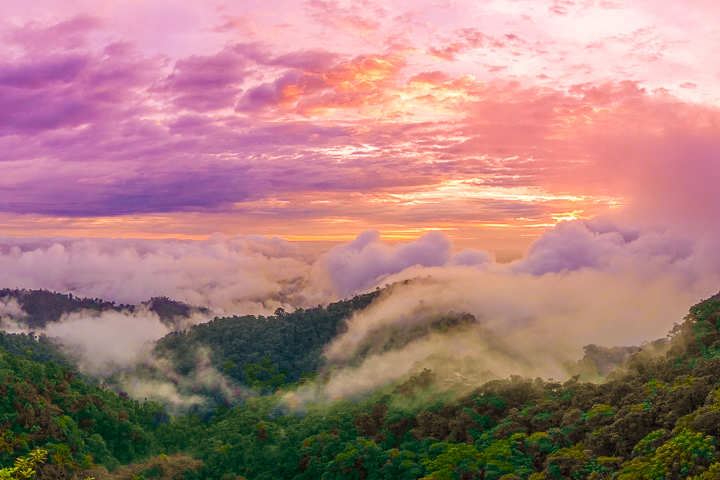 If you're planning a trip to South America and want to visit a lush, tropical rainforest, I highly recommend the Mashpi Lodge located deep in the exotic cloud forest of Ecuador.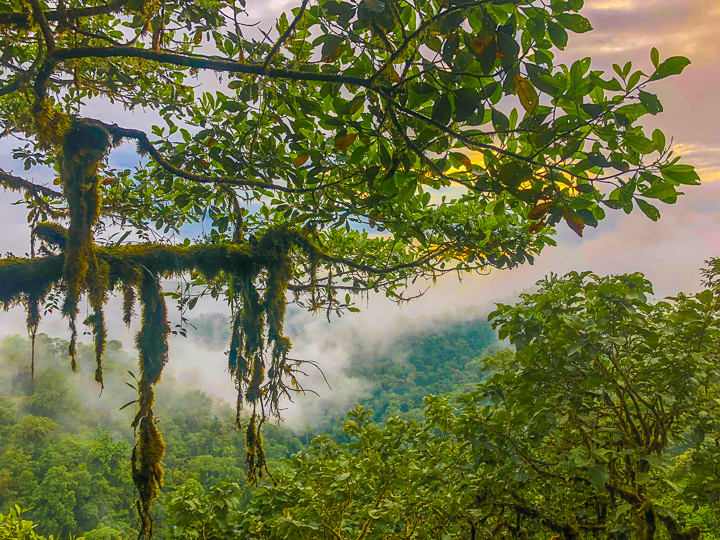 A cloud forest is a rainforest at higher elevation. Each has a different ecosystem highly rich in exotic species. The Mashpi Lodge is nestled between both. Only at Mashpi Lodge do you have the opportunity to explore both the cloud forest and rainforest. You can experience the forest from the roots of the trees to all the way up and over the canopy.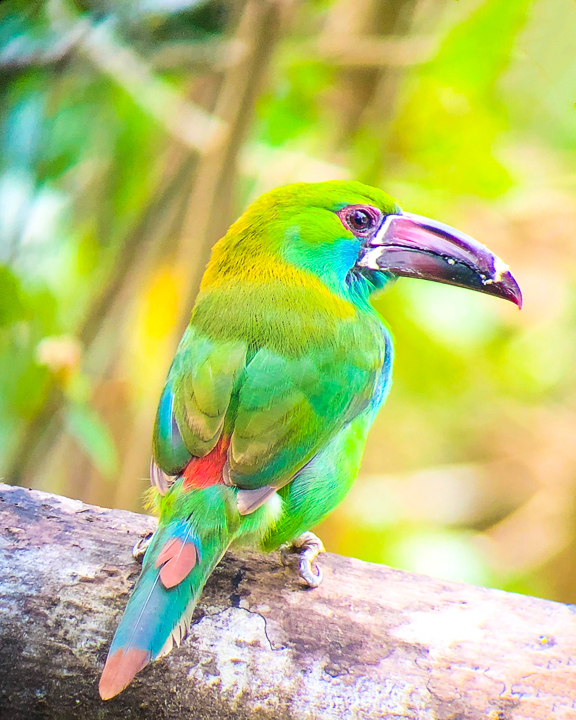 Located on a private reserve, the Mashpi Lodge was selected as one of National Geographic Unique Lodges of the World for its commitment to sustainability and conservation.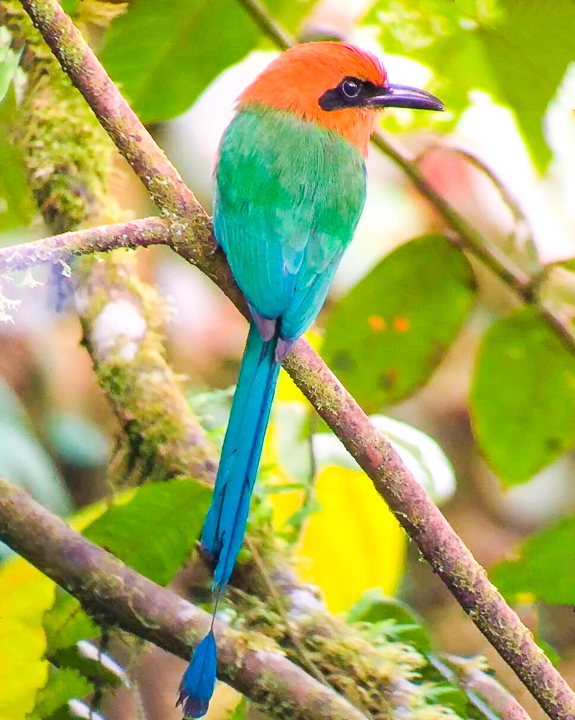 There are many activities available to fully immerse yourself in this lush, untouched rainforest filled with exotic animals you won't find anywhere else. Here are a few of our favorite activities at the Mashpi Lodge: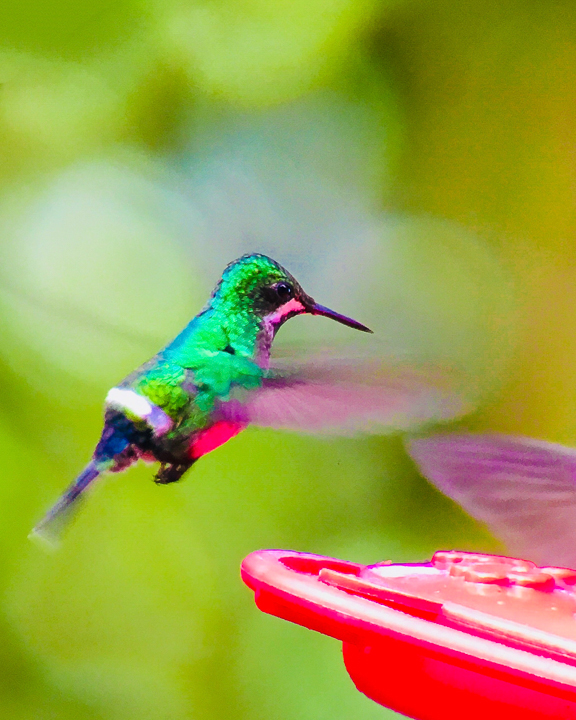 ---
Birdwatching Hike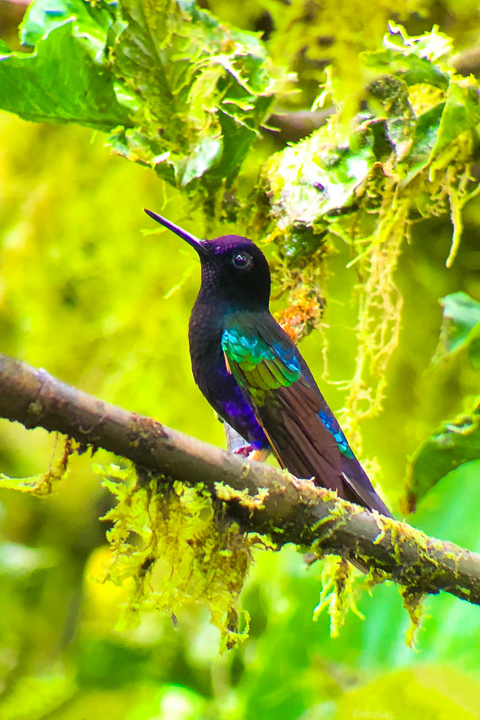 I've never really considered myself a birdwatcher, but the birdwatching hike and hummingbird garden was hands down one of the highlights of the trip!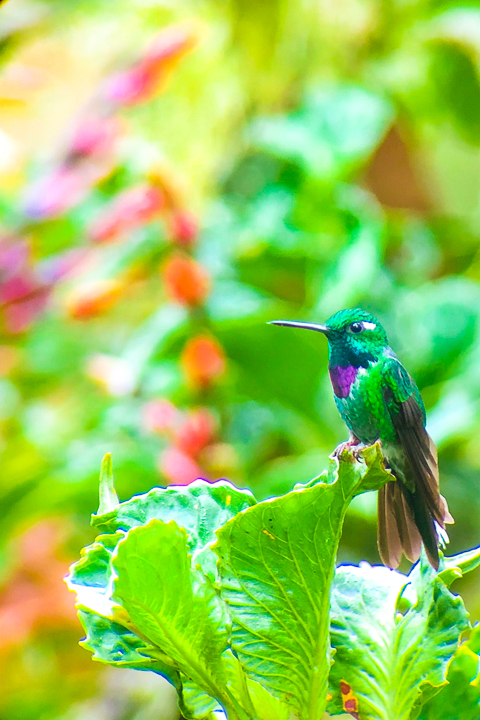 There were bright, vibrant toucans, 30 different types of hummingbirds, and so many colorful, exotic birds in the cloud forest!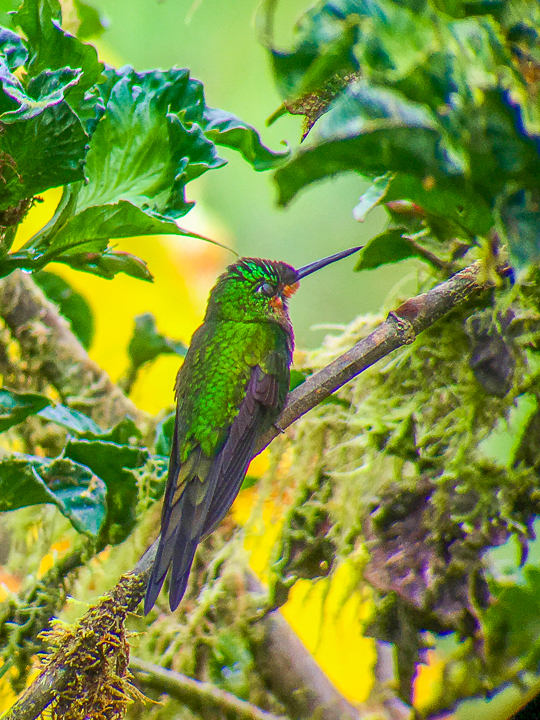 Can you believe all of these photos were taken with a iPhone? Our guide had an awesome telescope lens for birdwatching and you could take photos with your phone through it! The quality was amazing!!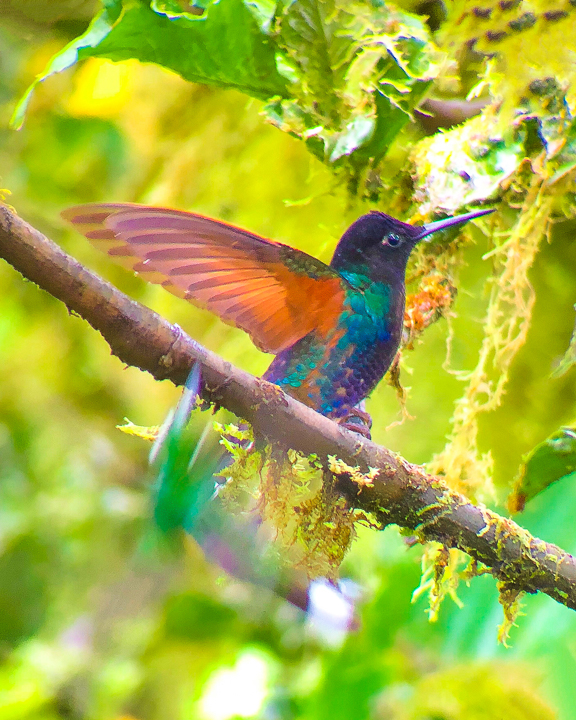 NOTE: You can click on any photo in this post to see what camera was used.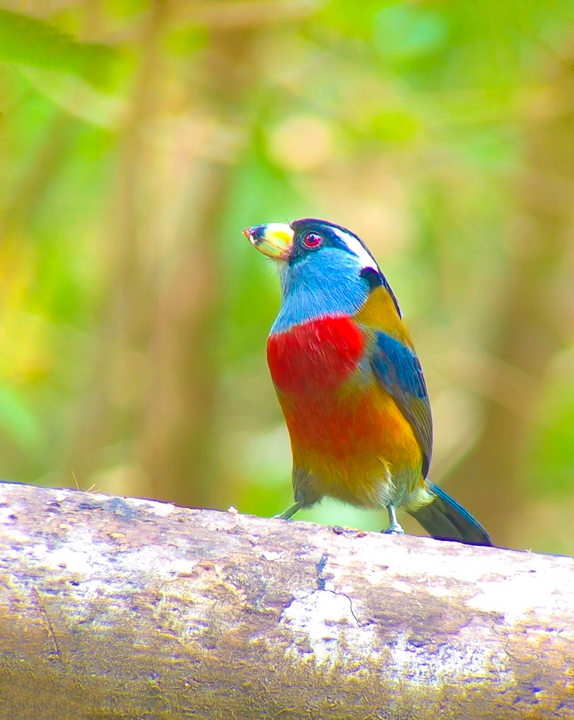 Our awesome guides were Manolo and Wilfredo. They helped us take the best pictures!!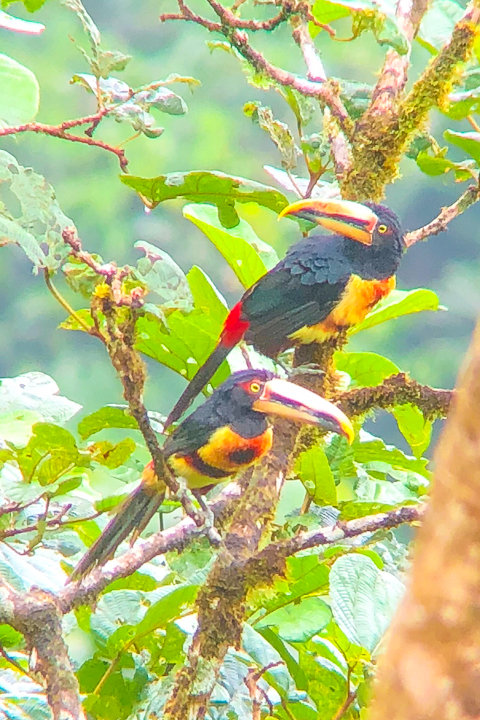 More toucans!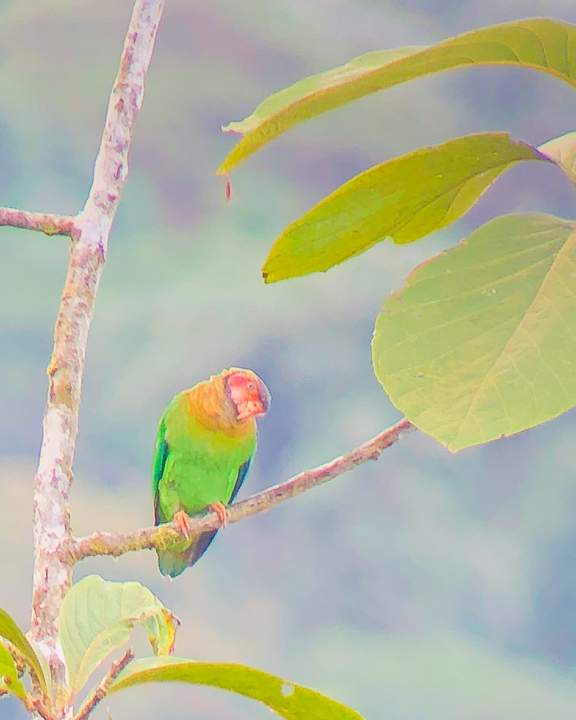 How beautiful is this rose-faced parrot?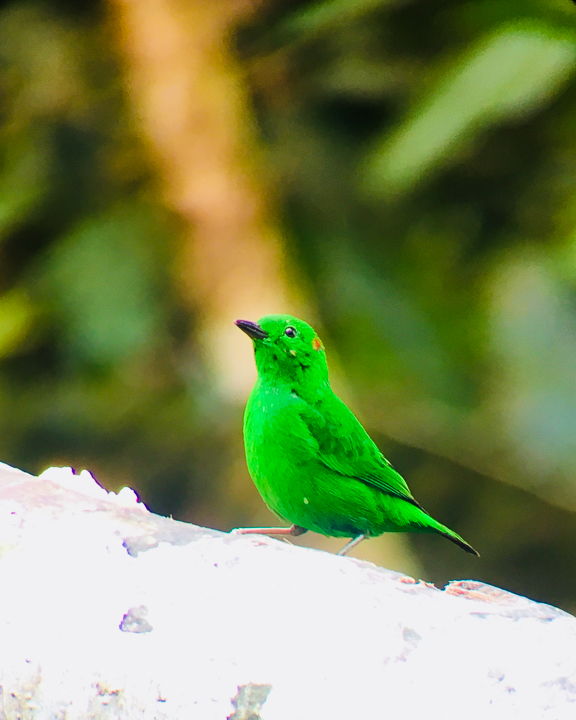 ---
Night Walk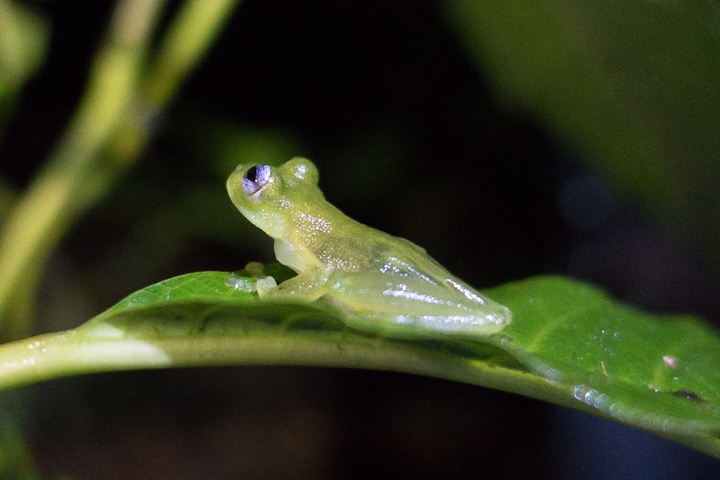 Can you imagine being deep in a remote rainforest, in the dark of night, surrounded by exotic, unknown creatures??!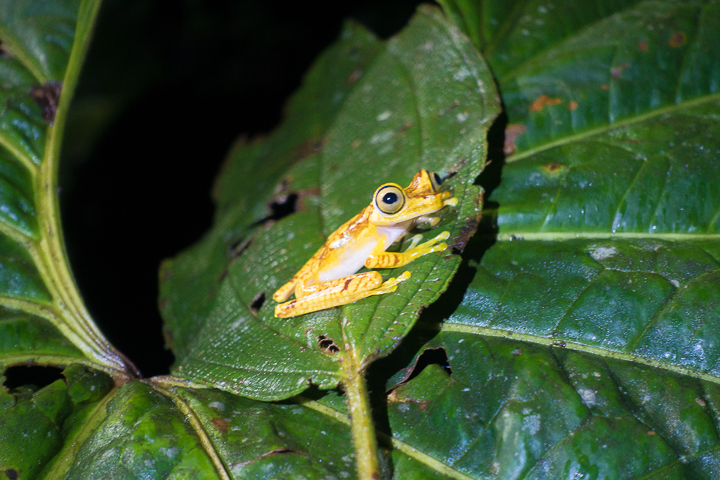 It may seem a bit spooky, but on a Night Walk with your Mashpi guide by your side, you'll get to see some of the most unique species of the forest! Tiny tropical frogs, exotic insects, snakes, glow in the dark fungus….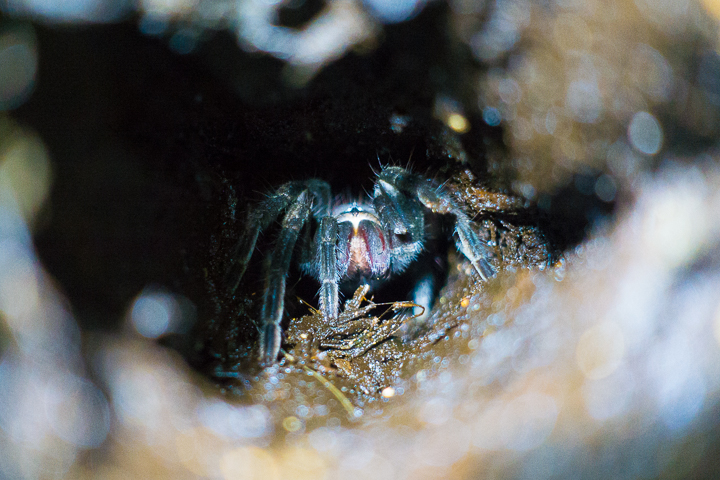 Maybe even a tarantula!!!!!!
---
Sky Bike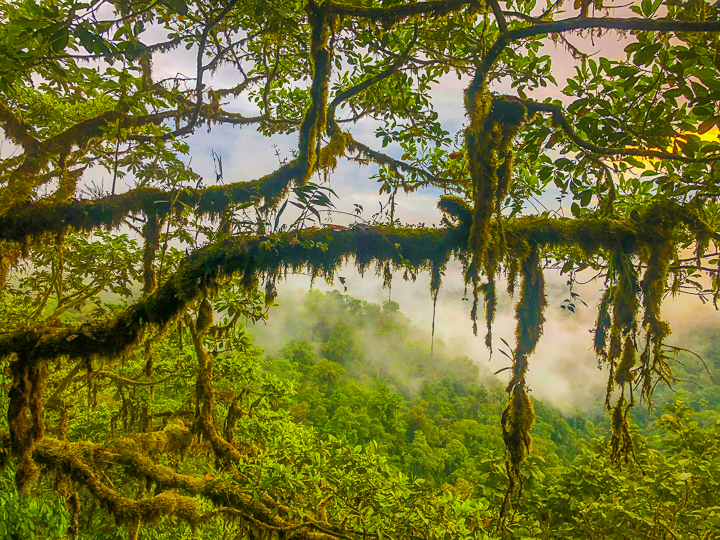 Enjoy the view from high above and experience the forest canopy up close on a bike in the sky! You'll cross a deep canyon above a river flowing between rocks and trees below.
If you want to see more of the forest from above, also check out The Dragonfly!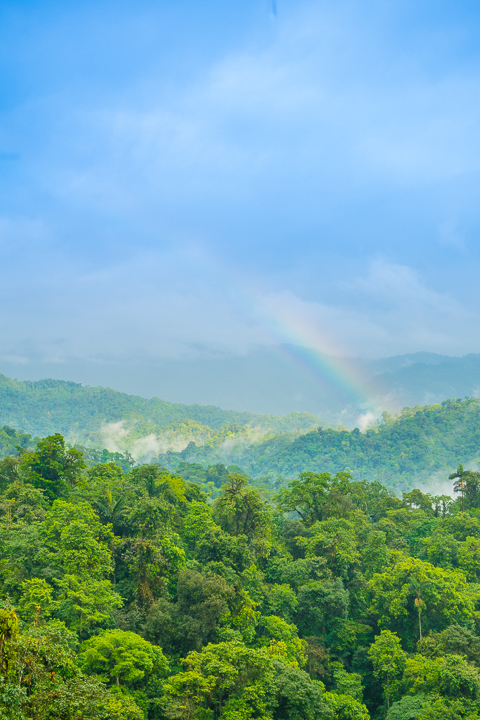 Be sure to go up the nearby Observation Tower for the best sunset view over the forest!!
---
Waterfall Hike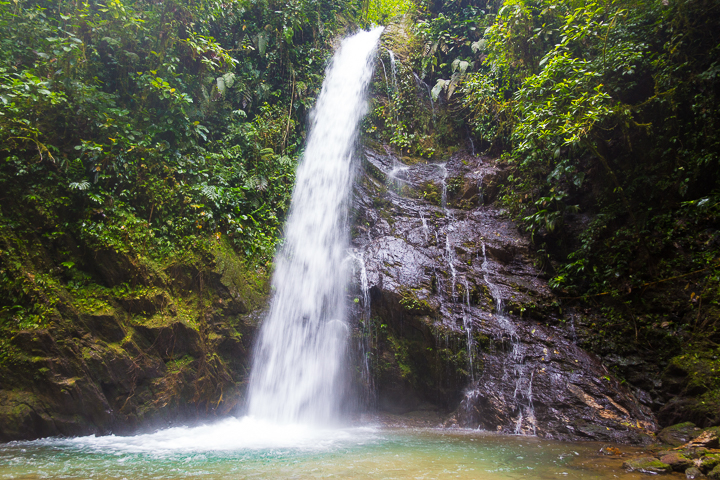 This is a beautiful hike through the rainforest with a rewarding waterfall at the end! You can swim under and behind the waterfall. Your guides will even bring towels for you!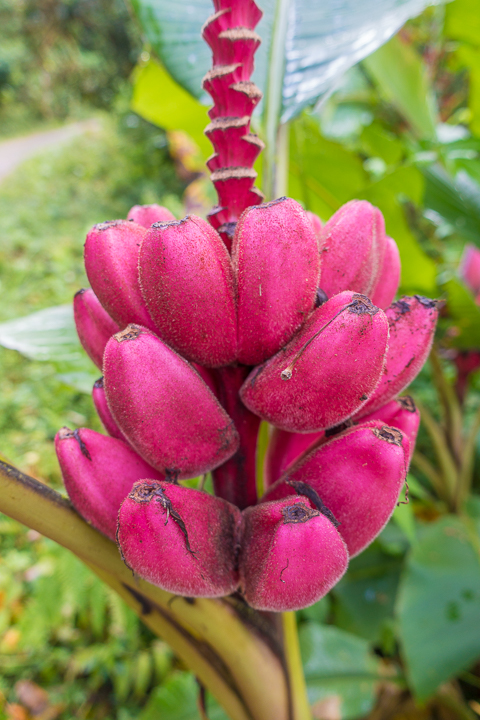 Have you ever seen PINK bananas??!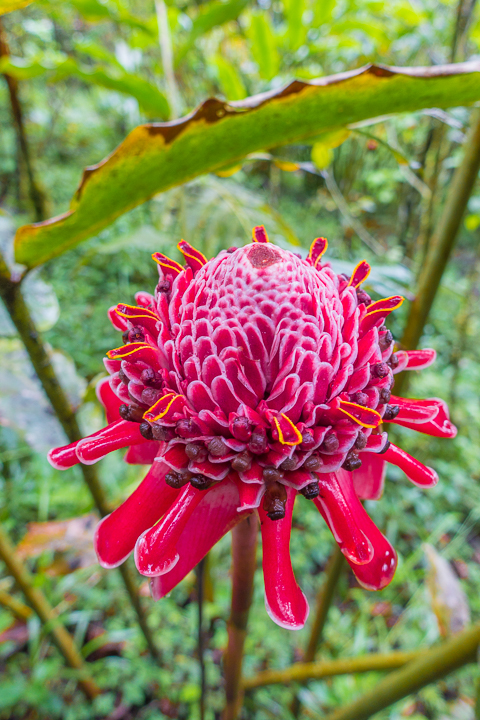 ---
The Lodge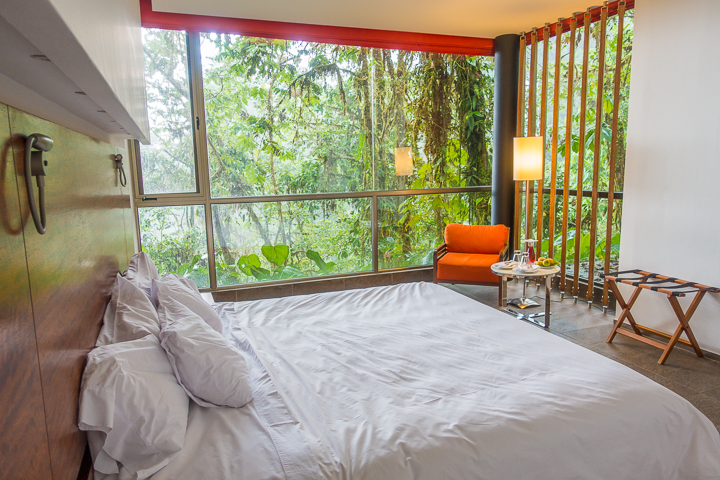 Mashpi Lodge is a glass castle nestled in the middle of the rainforest. Be sure to open your windows at night to hear the rain and wildlife — it honestly feels like you're right in the middle of the forest! We had two of the most peaceful nights of the trip falling asleep to the sounds of the rainforest.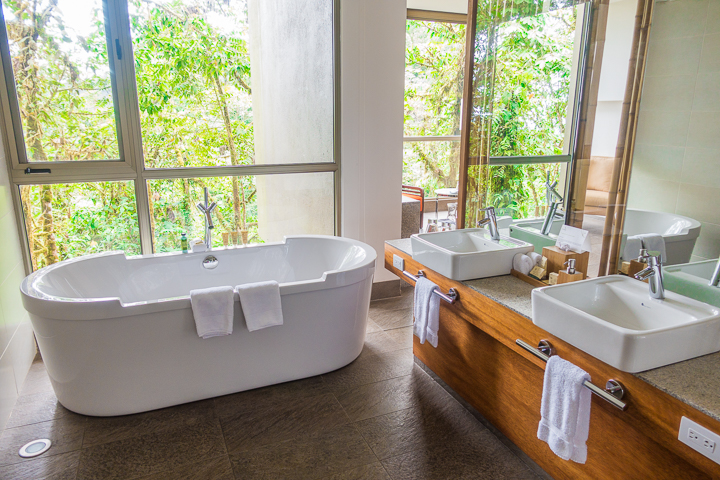 Along with biodegradable shampoo, conditioner, and lotion, Mashpi Lodge also provides each guest with natural bug repellent.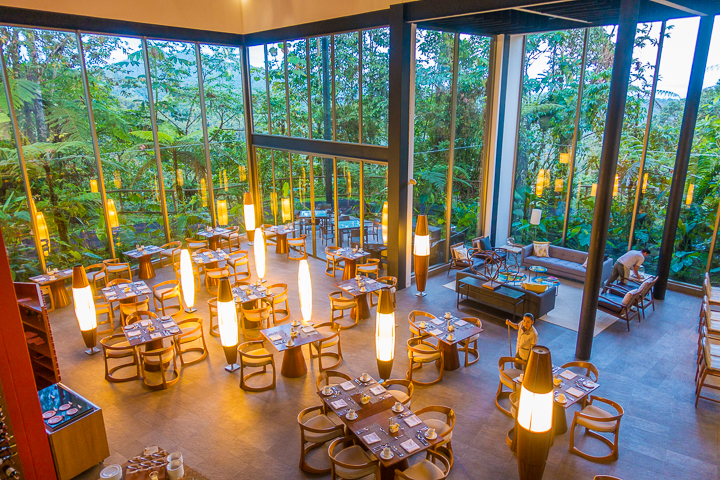 Mashpi Lodge is all inclusive — breakfast, lunch, dinner, snacks, and non-alcoholic drinks are included in your stay. How incredible is this dining room?? Can you imagine waking up and having breakfast here??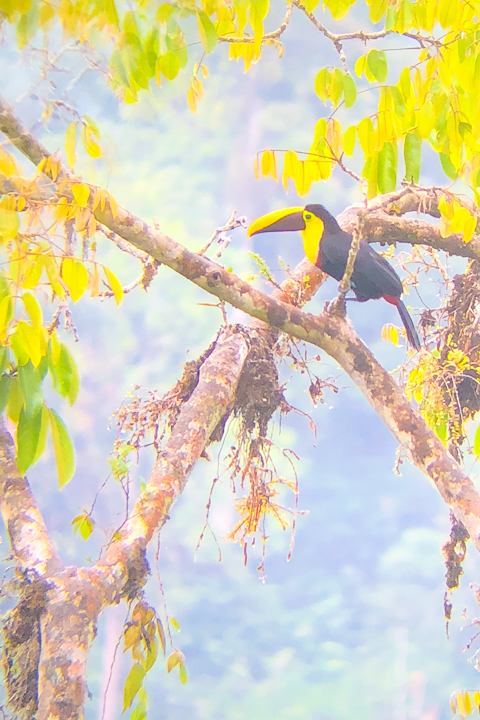 If you've ever wanted to visit the rainforest, I highly recommend the Mashpi Lodge in Ecuador. It is an unforgettable experience unlike any other. Be sure to check out Metropolitan Touring's packages for Mashpi Lodge. They'll provide your transportation to and from Quito!
---
Like this post? Save it on Pinterest!