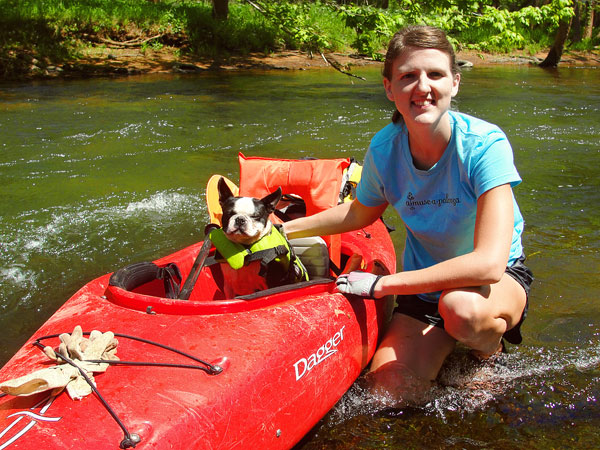 We had so much fun kayaking, we decided to go again the next day!
This time we brought the dogs along for the fun. :)
We paddled the Flint River, which is conveniently located right by our house…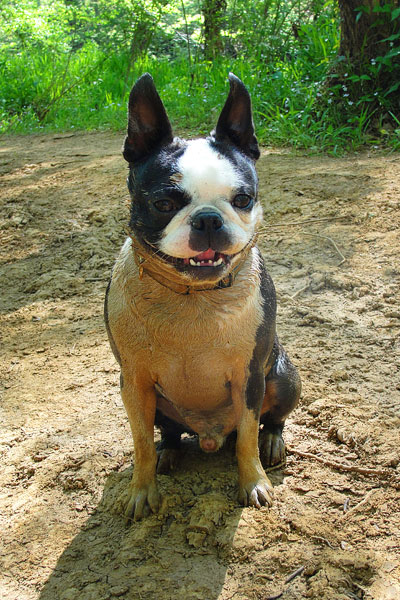 Oh, Howie!
No matter where we go, you always find the mud puddles.
While we were setting up the kayaks, Howie ran off to explore the local flora & fauna. Not 5 minutes later he came back looking like this.
*facepalm*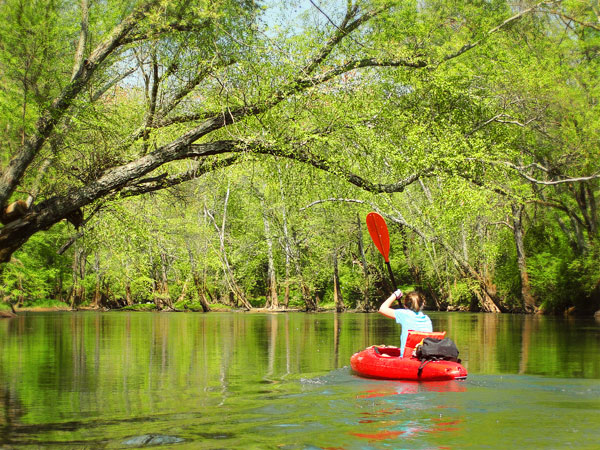 Good thing we were going to be on the water all day! :)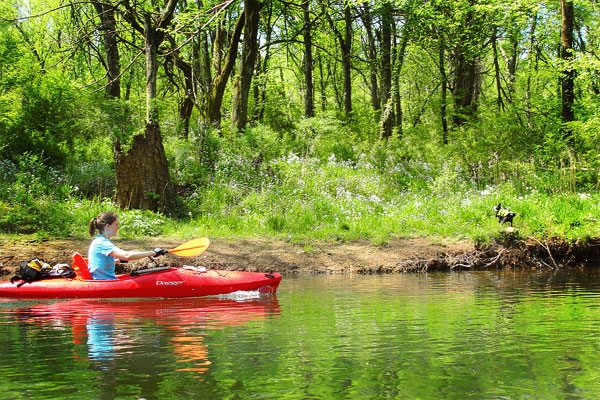 For the first half of the trip there was a nice trail along the river where the dogs could follow along and run alongside. See Howie up there?? :)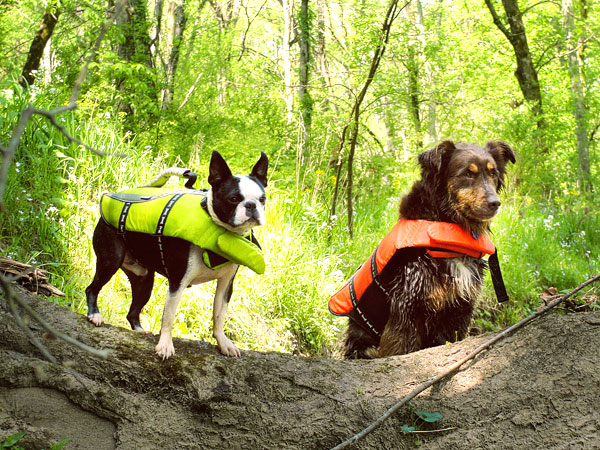 This is Howie's pal Rika. Isn't she beautiful? She was a good leader for Howie.
There were a couple of banks along the river where we pulled off and let the dogs just run around and play, swim and chase sticks.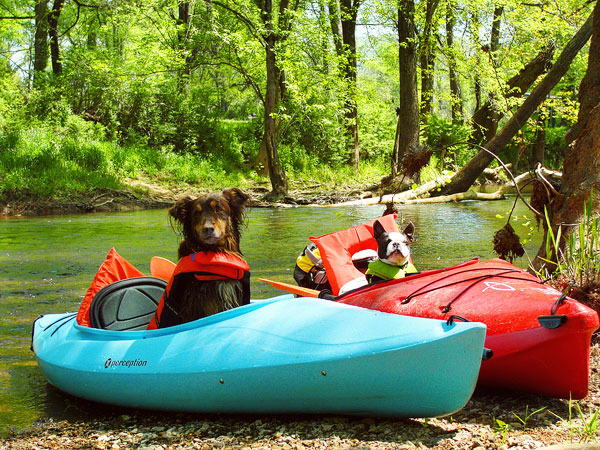 We found a nice spot and pulled off and had some lunch.
PB&J's are perfect for packing in kayaks. :)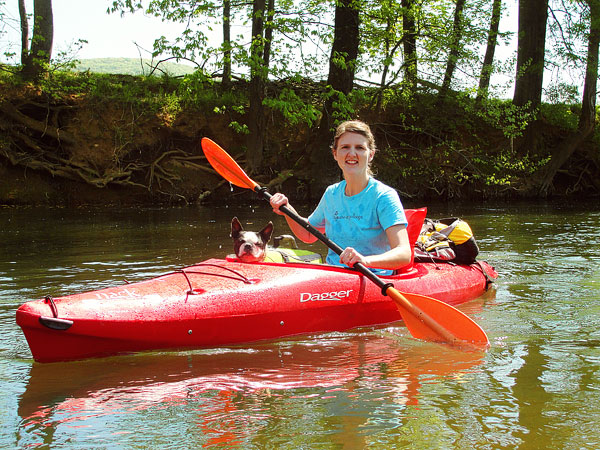 After lunch, the trail kinda ended, so Howie hopped in for a ride in the kayak!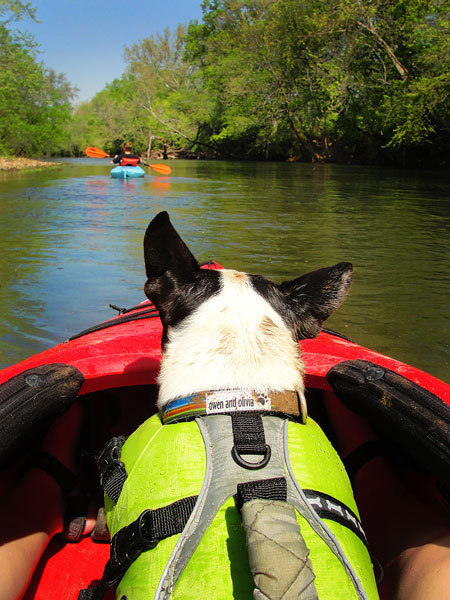 He's a perfect fit. :)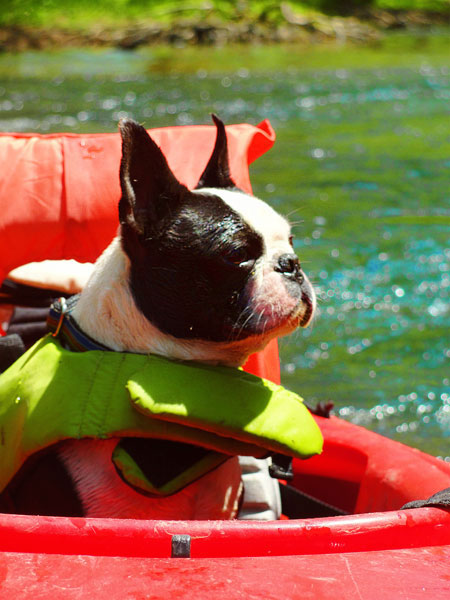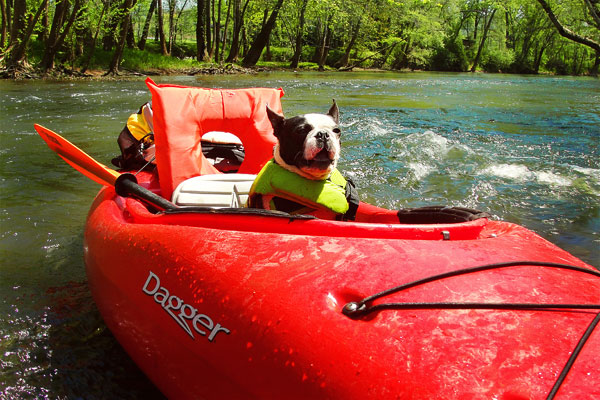 Howie's always up for an adventure! :)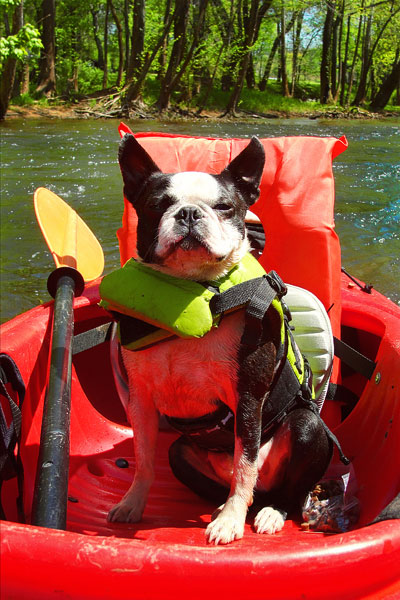 We paddled upstream almost a mile from where we put in –
then the fun part…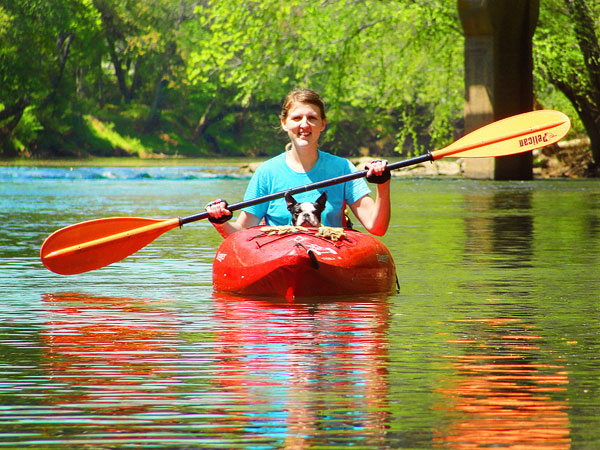 We turned around and just let the river float us back. :)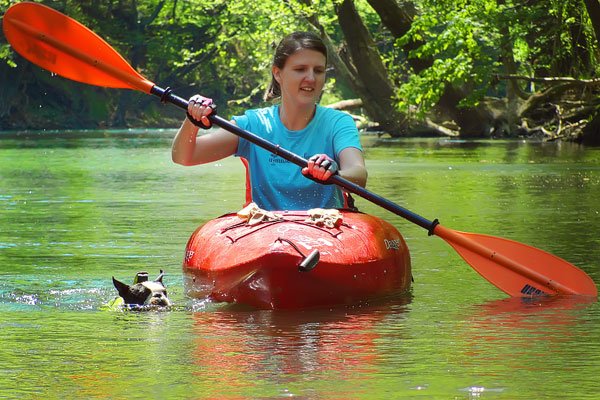 On the float back, Howie alternated between riding in the kayak with me and swimming alongside with Rika.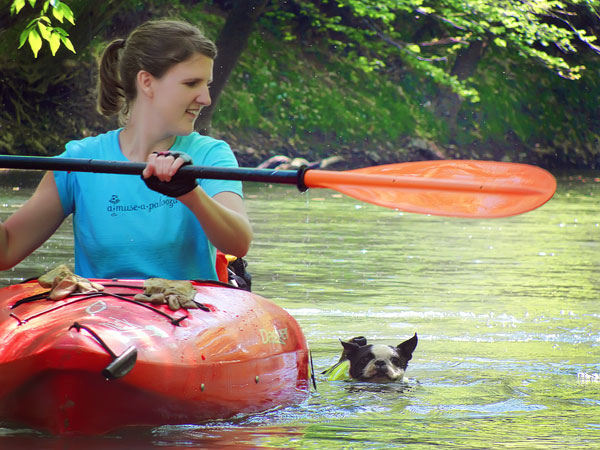 His life jacket (from PetSmart) had a nice handle, and he would swim up to the side of the kayak and want me to pick him up! :)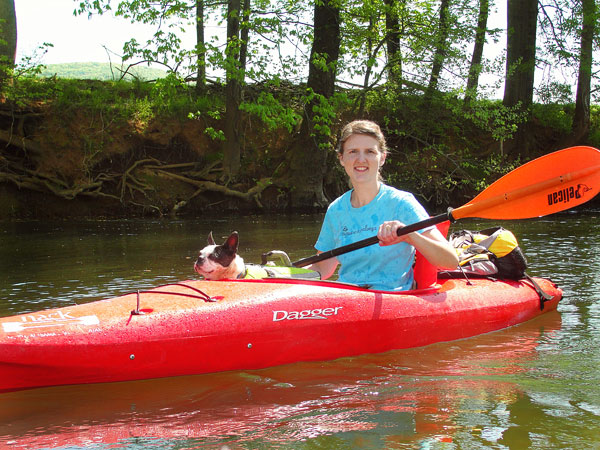 Needless to say, I got pretty much soaked! :P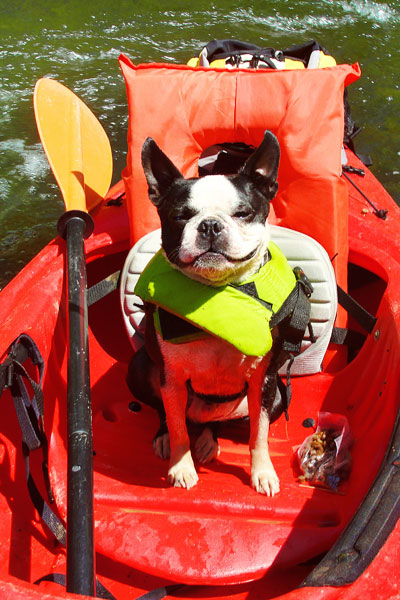 But Howie sure was having fun. :)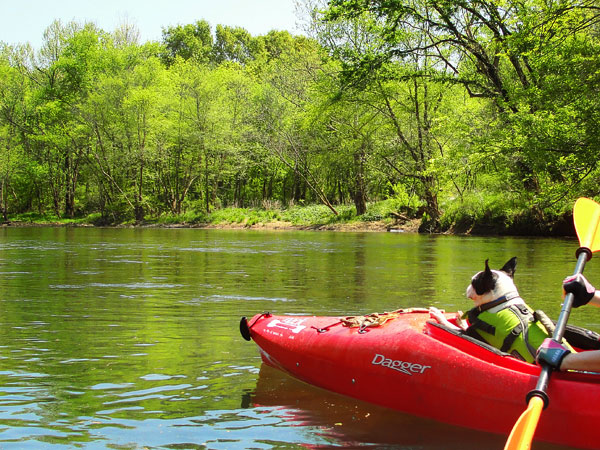 I can't think of a better way to spend an afternoon…
Friends close by, dog at my side, out in the beautiful scenery and sunshine, having fun and getting great exercise while we're doing it. :)
***
P.S. If you live in the North Alabama area and you'd like to try kayaking, check out North Alabama Canoe & Kayak and NACK on Facebook.
Scott & Ben were extremely knowledgeable and helpful – they'll help you plan a day of fun you won't forget! :)
Have a great week! :)
XOXO