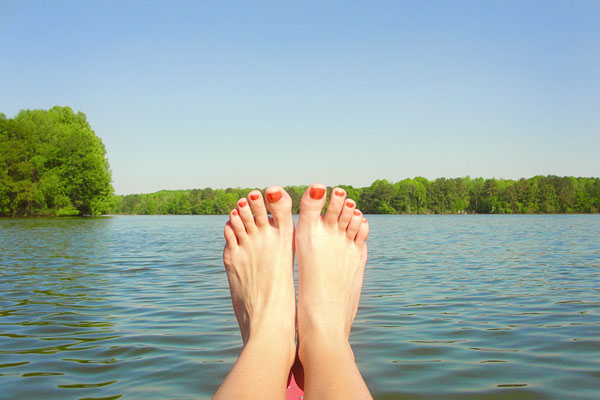 Last week I spent a gorgeous afternoon at the lake with some friends.
We had a grand time on the water with our feet kicked back, sunbathing, and catching up…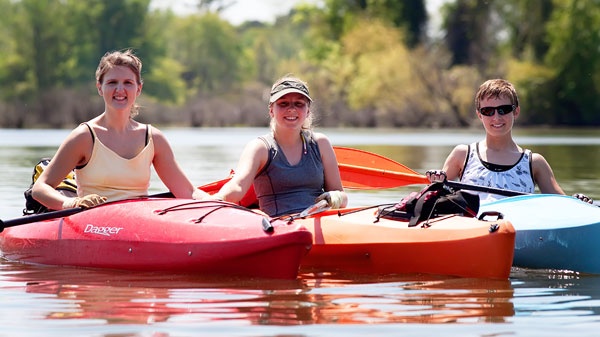 And kayaking! :)
Besides our honeymoon, I hadn't been kayaking since my days at summer camp!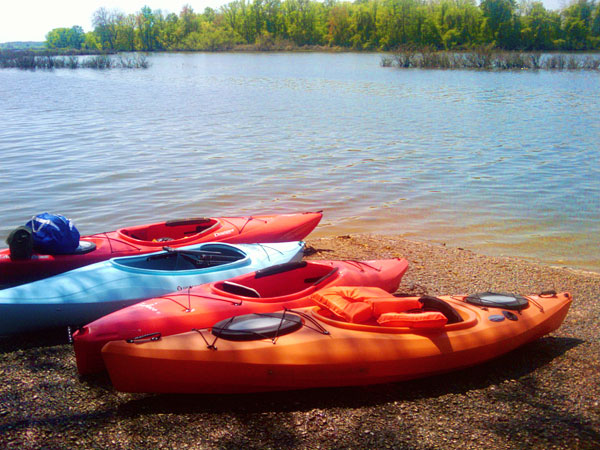 We packed a picnic lunch and spent the afternoon out on the water, soaking up the fresh air and sunshine.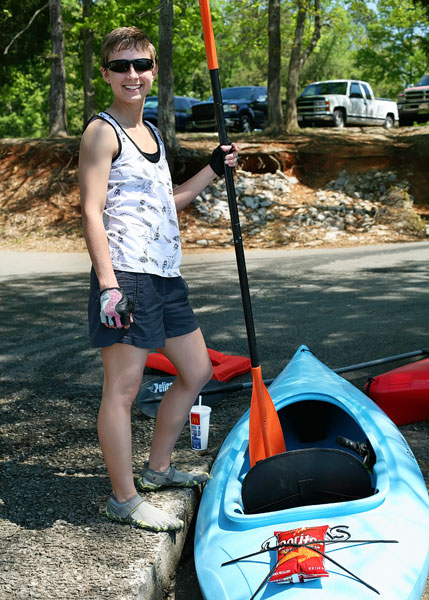 Check out the bag of Doritos strapped to the back…
We weren't taking any chances when it came to the snacks! :D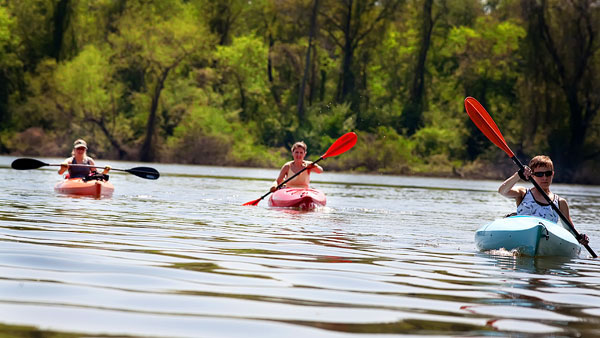 Kayaking was an absolute blast,
and talk about an awesome core workout.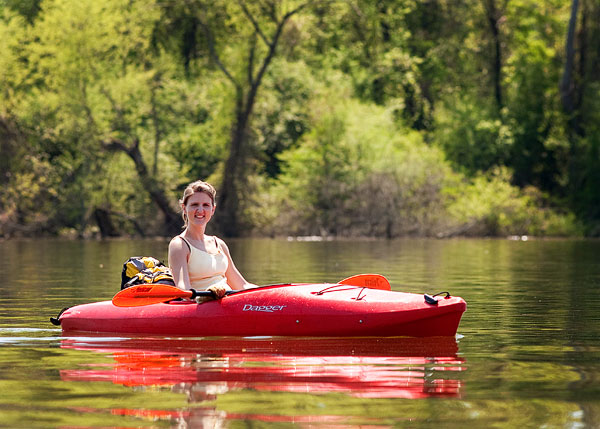 Although it was a lot more relaxing than I thought it'd be… ;)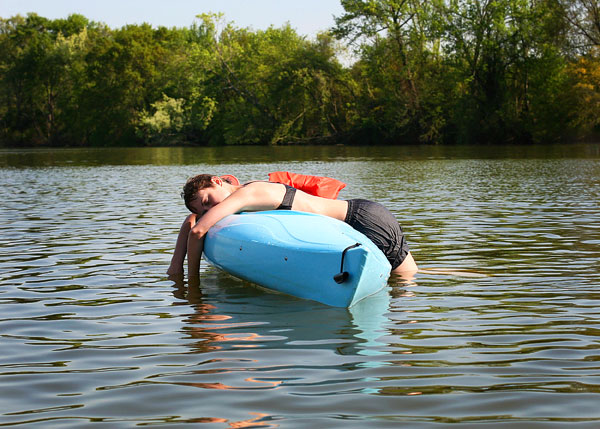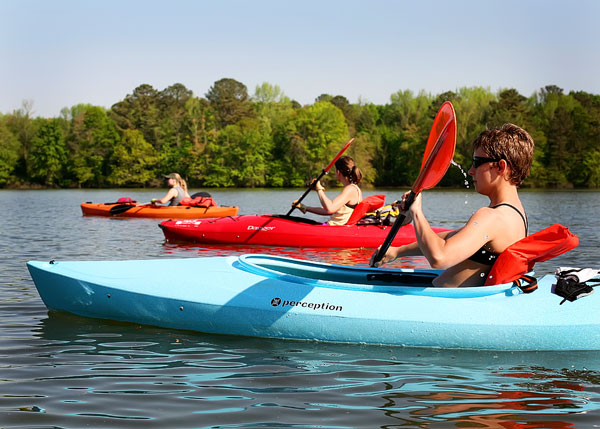 I was surprised it didn't feel like a "workout" – I thought paddling would be hard or something.
Cause let me just put this out there –  I have zero upper body strength.
I can barely lift a gallon of milk.
But the next day, my abs felt super ripped.

View Paddling Around in a larger map
I would've never guessed we kayaked for over 4 miles!
Good thing we had the GPS to track our path.  :)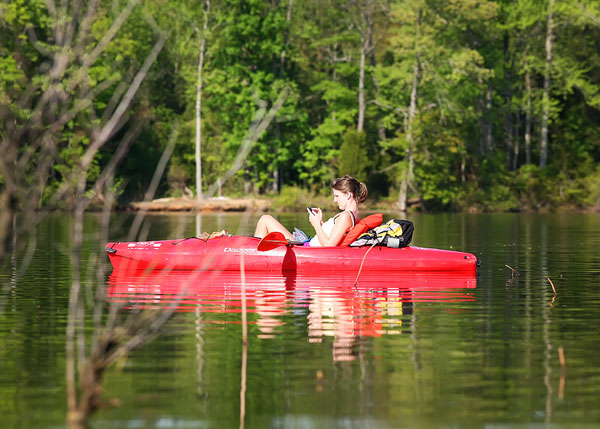 This is definitely the way to check email / Twitter / Facebook… :)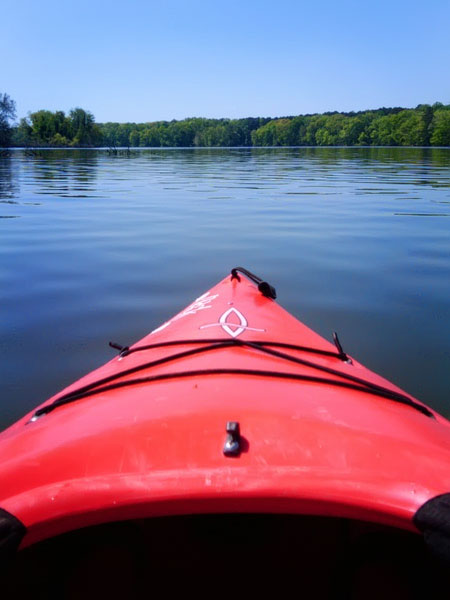 Snapped a pic of my view…
It was a fantastic day to be outside.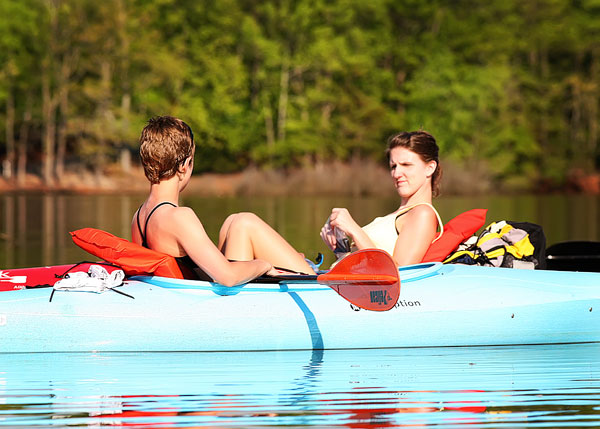 This pretty much captures our afternoon…
But, uh, I don't know about that face… the sun must've been bright or something!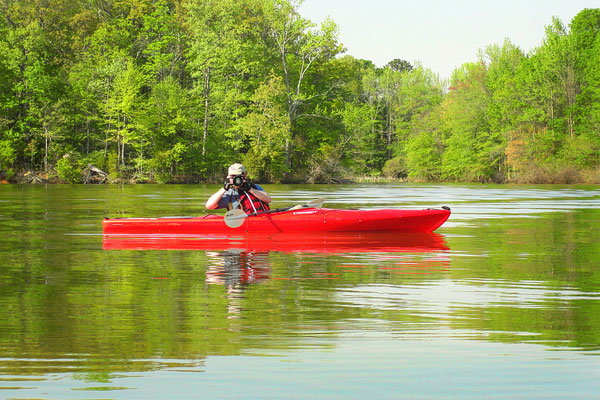 This is Andy… He's the photographer behind all the awesome pics up there. Thanks, Andy! :)
He brought his Canon 5D and 200mm f/2.8L lens along for the trip.
Loved that lens!
***
We had so much fun, we decided to go again the next day! :)
Keep an eye out for those pics – I'll post them first thing tomorrow! :)
But I'll give you a sneak peek…
We brought the dogs along for the ride! :)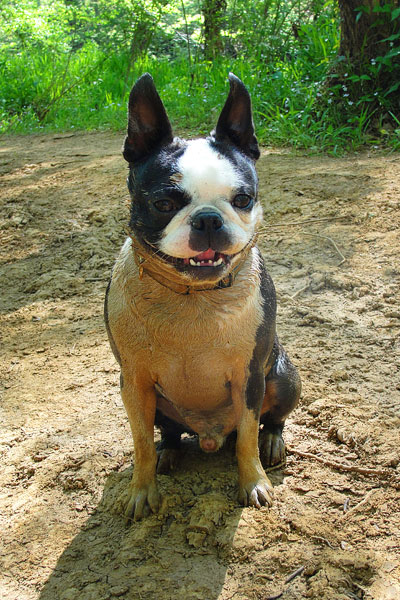 Oh, Howie!
***
See you tomorrow! :)
P.S. Sorry for posting a picture of my feet so early on a Monday morning. :D