Our Boston Terrier Howie has been practicing his fetching skills lately! Check out these adorable photos of Howie playing fetch with a frisbee!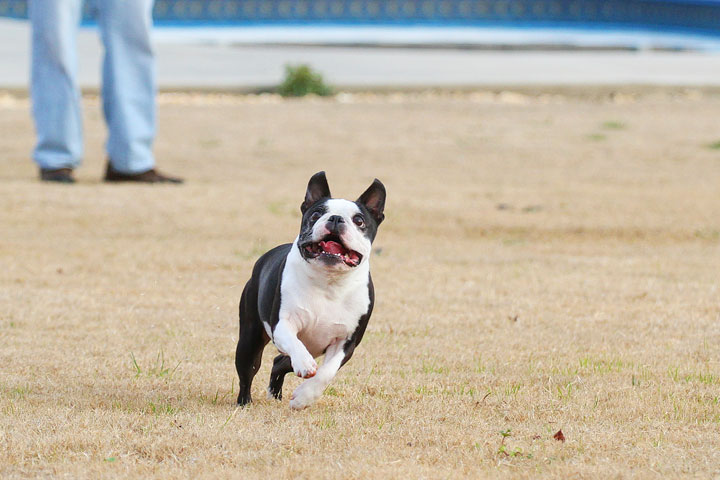 Boston Terrier Playing Fetch
Practice makes perfect! Look what Howie can do now!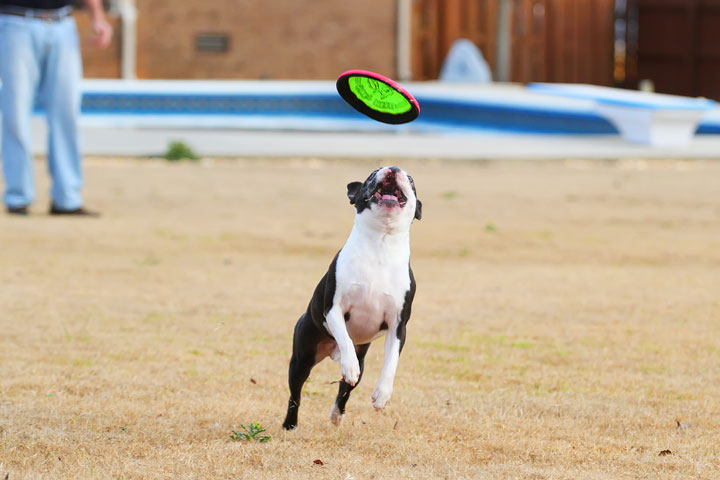 There's the frisbee…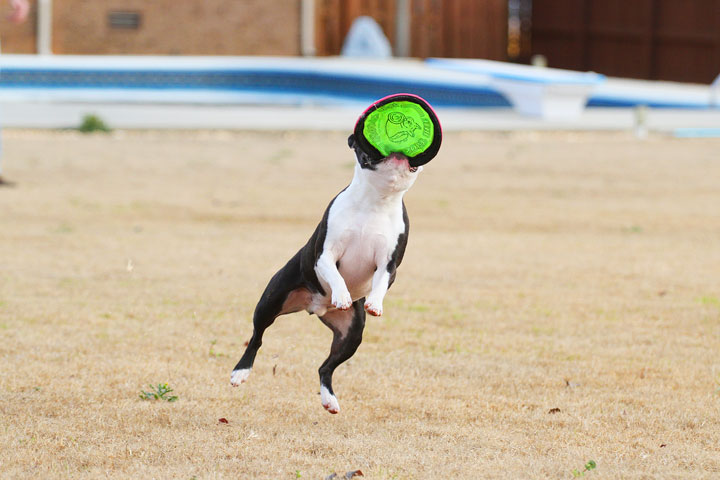 Chomp!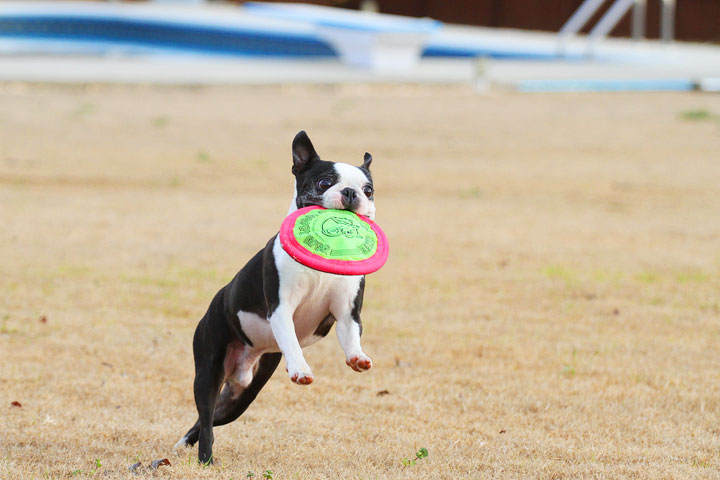 He caught it!!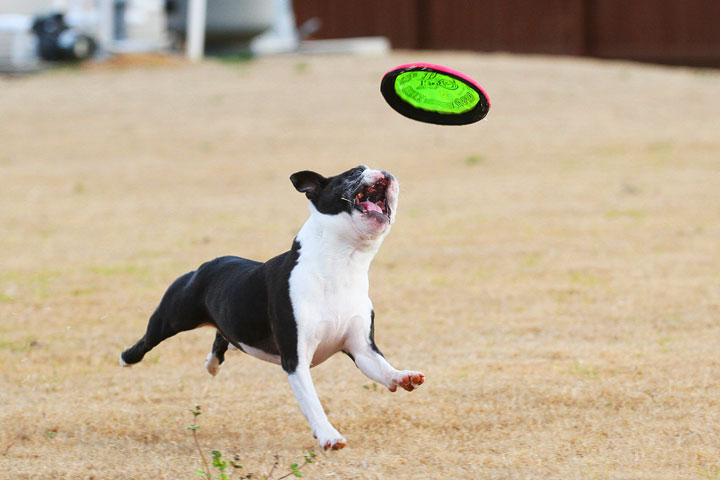 Let's try that again…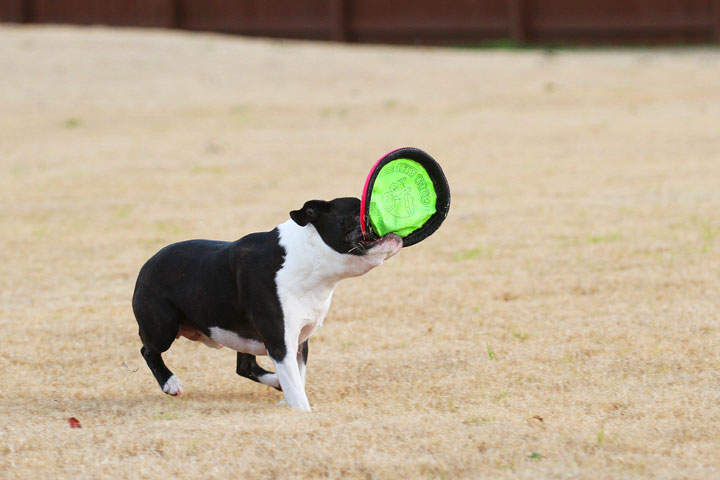 CHOMP!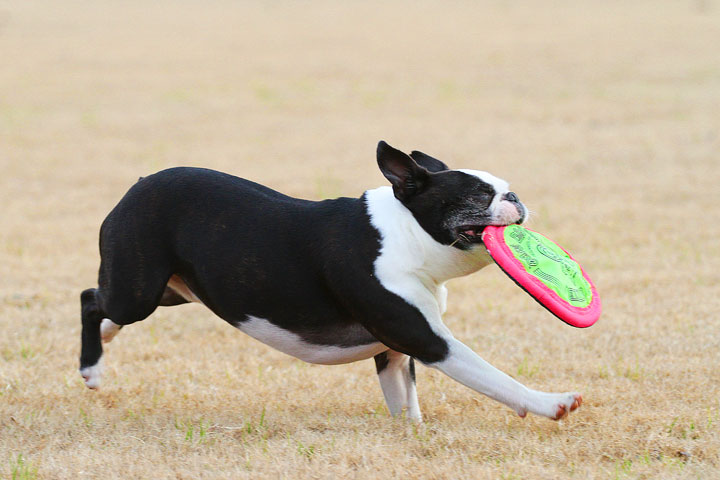 He did it again! Wheeeeeeeeee!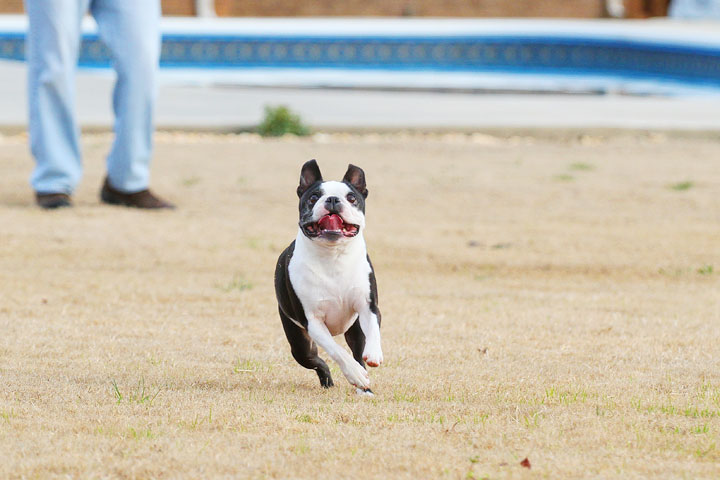 He tries so hard!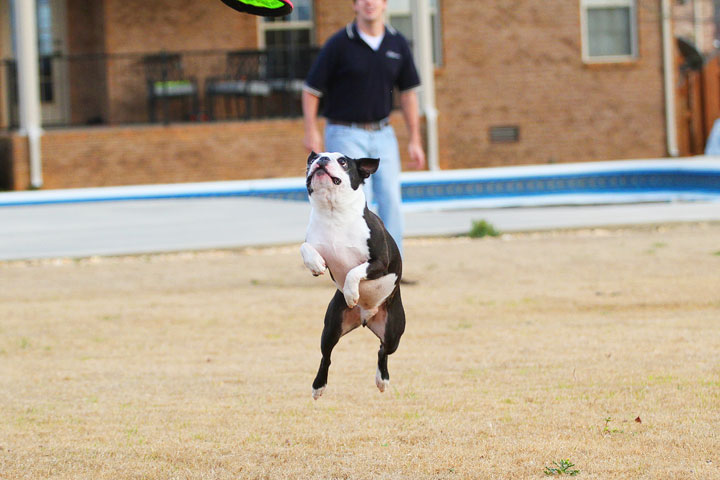 We have lift off!
He's fun to watch because he leaps so high!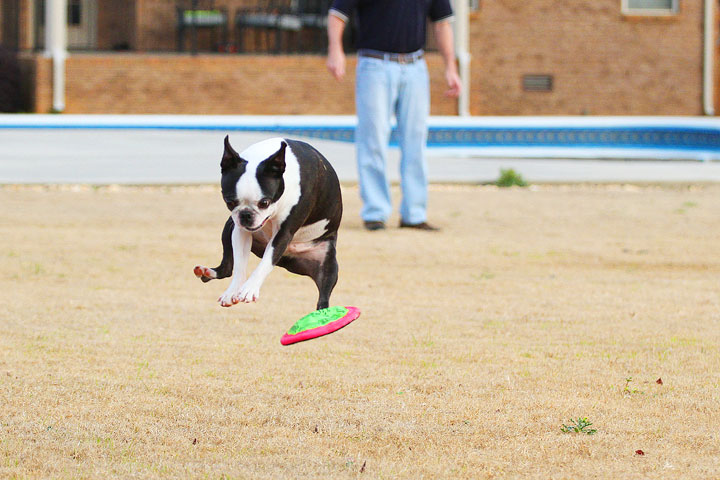 But he doesn't get it every time.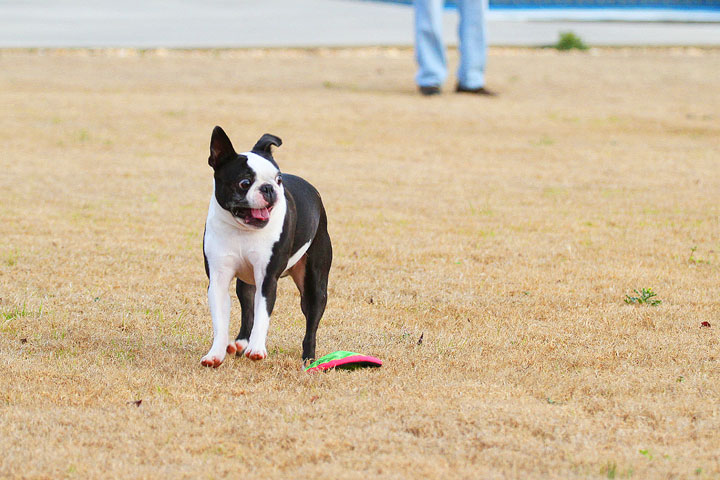 What??! Inconceivable!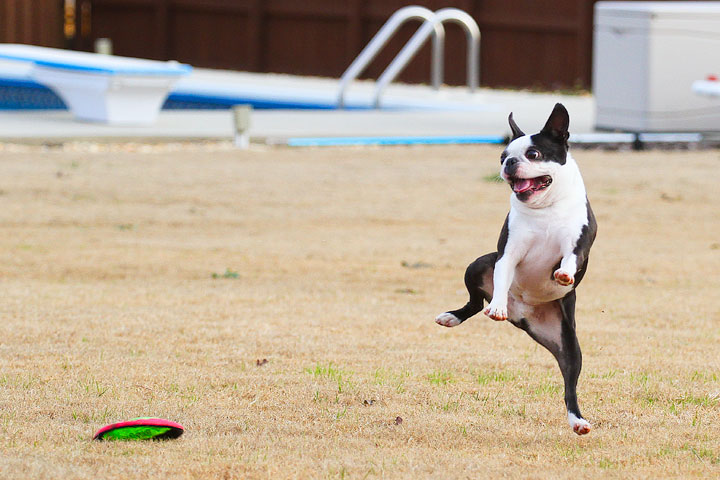 Sometimes he even throws a fit.
Hiiii-yah!! I exact my revenge on you, frisbee! Waaaaaahhhh!!!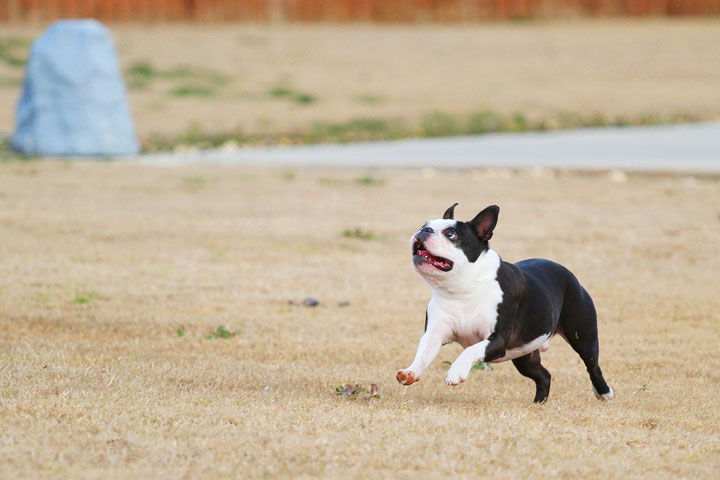 But he always loves trying again.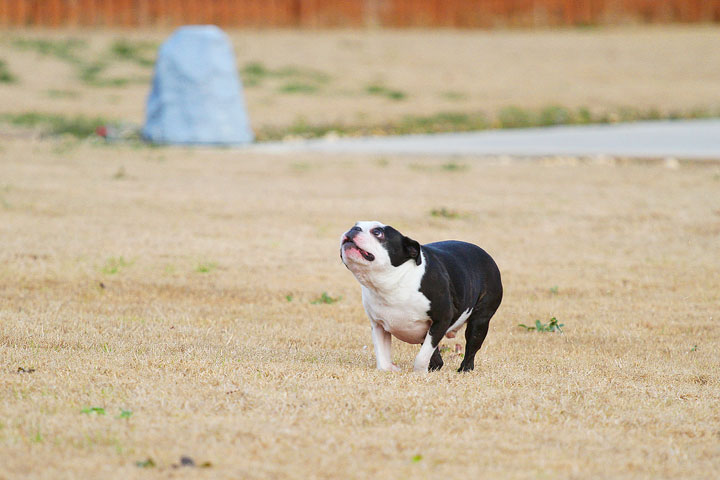 Getting serious…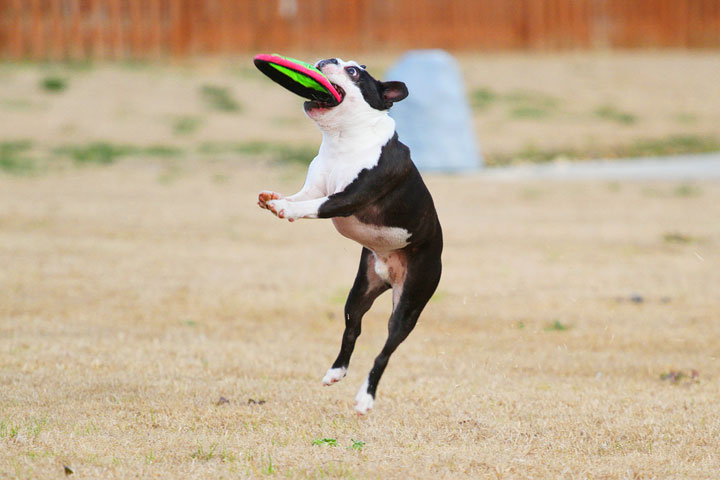 It's MINE!!!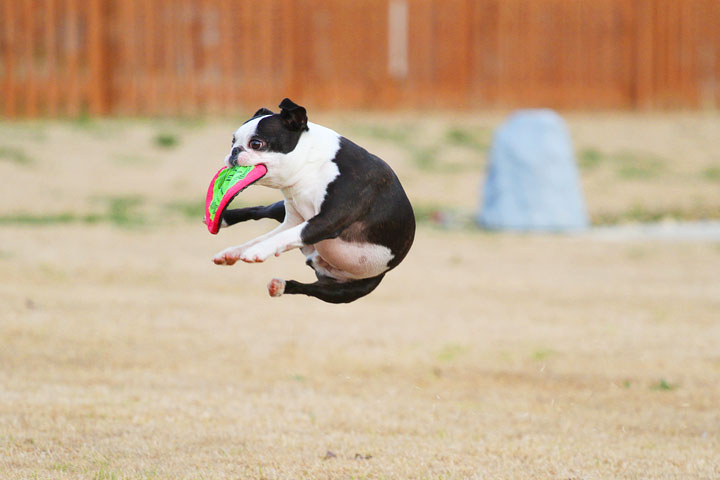 Chomp!
♫ Everybody was kung-fu fightin' ♫
♪ Doot-Doot-Doot-Doot-Doot-Doot, Doot-Doot-Dooooo ♪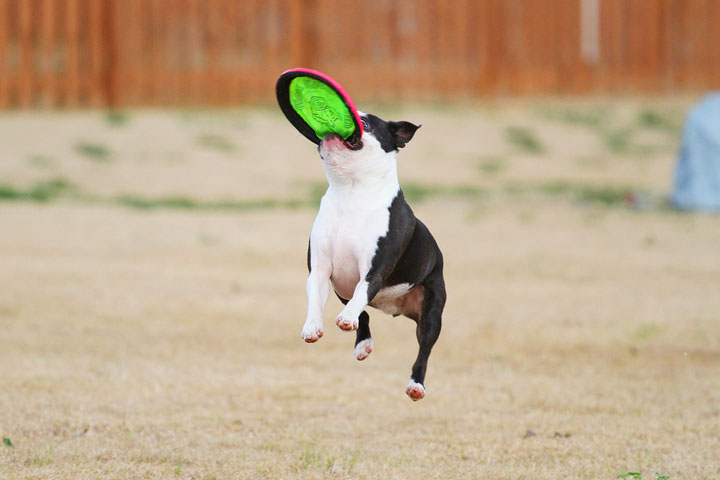 Look at that solid catch!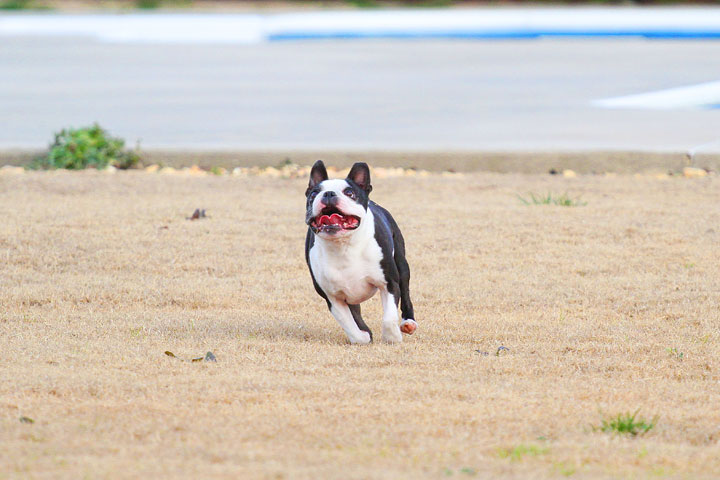 Here we go again! Such a happy dog!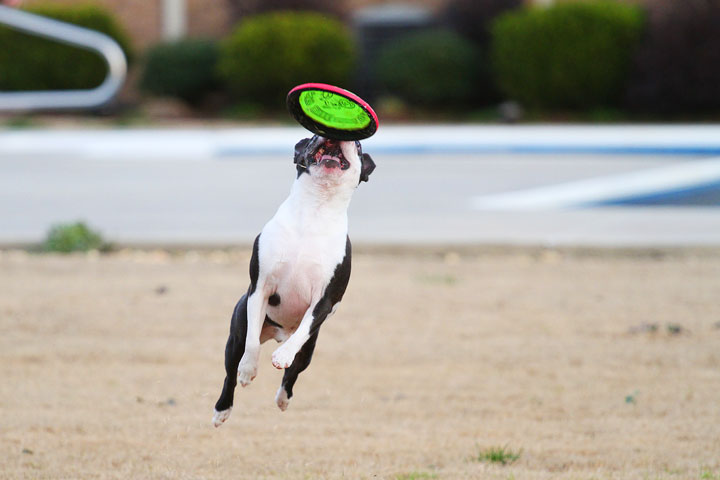 Does he get it??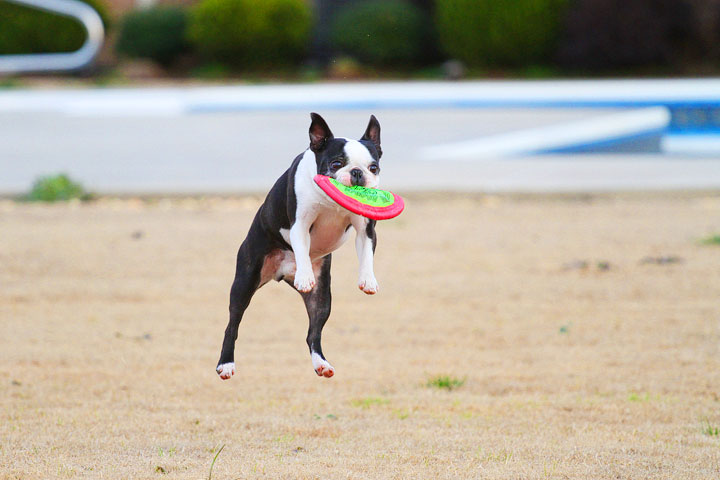 CHOMP! He's got that timing down pat now!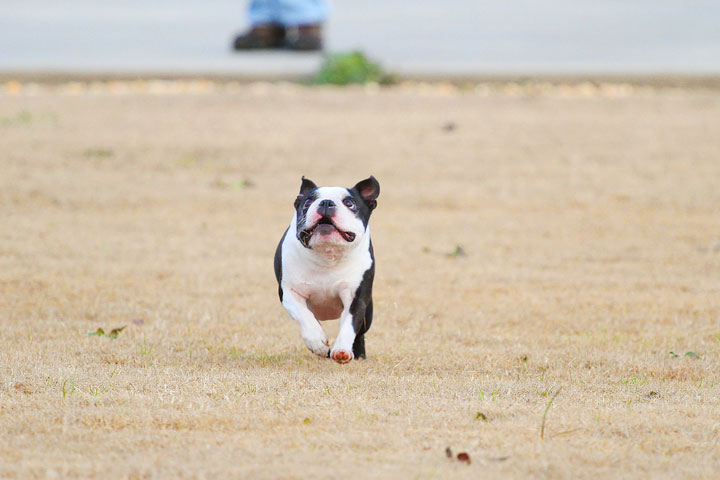 He sees it again…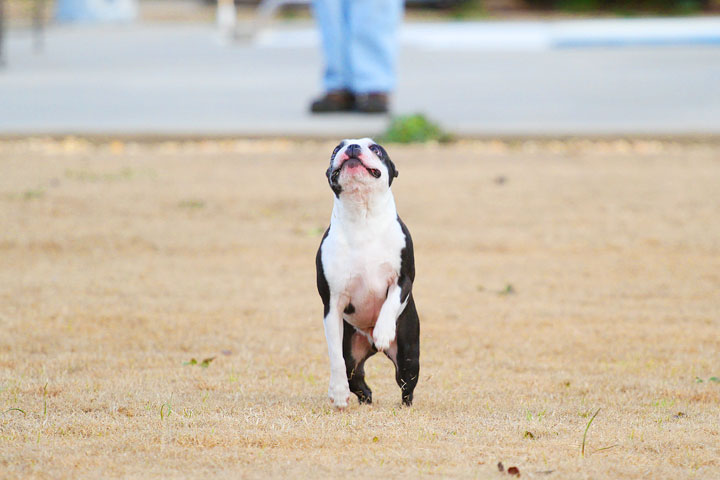 He goes for it!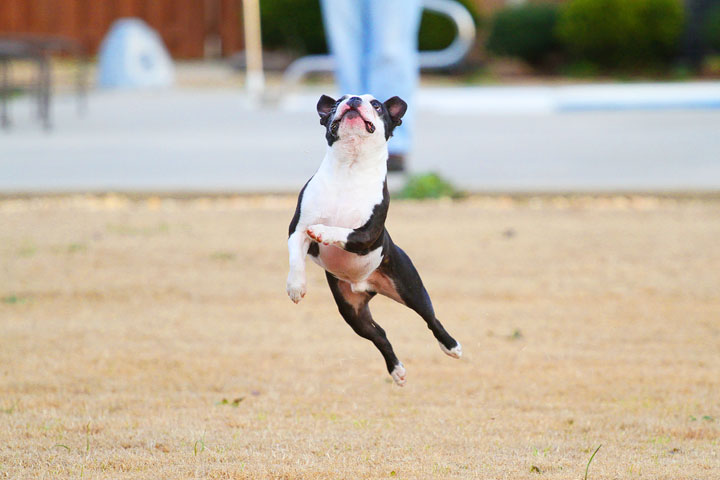 He leaps!!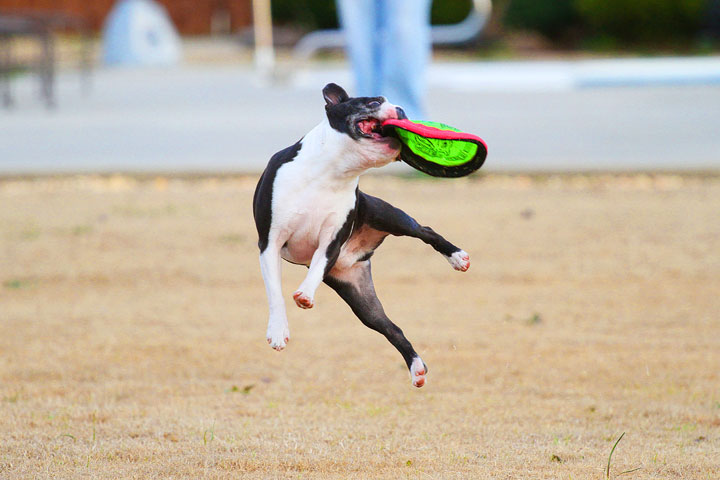 He snags it over the shoulder!!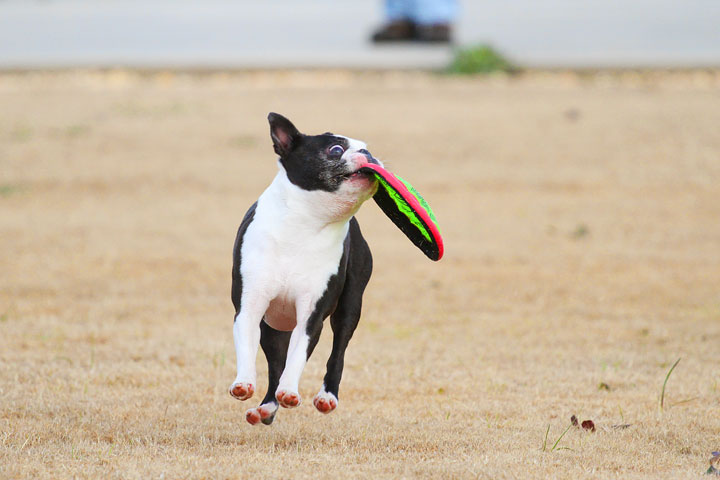 He even surprised himself that time!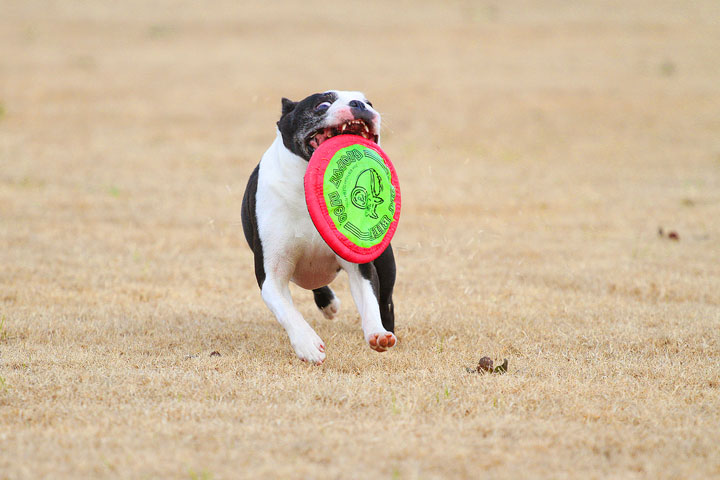 CRAZY EYES!!! It's time to PARRRRR-TAY!!!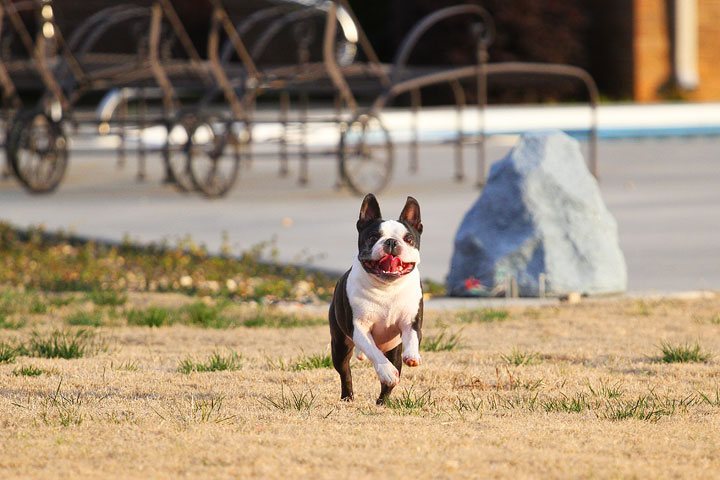 Whee! Do it again!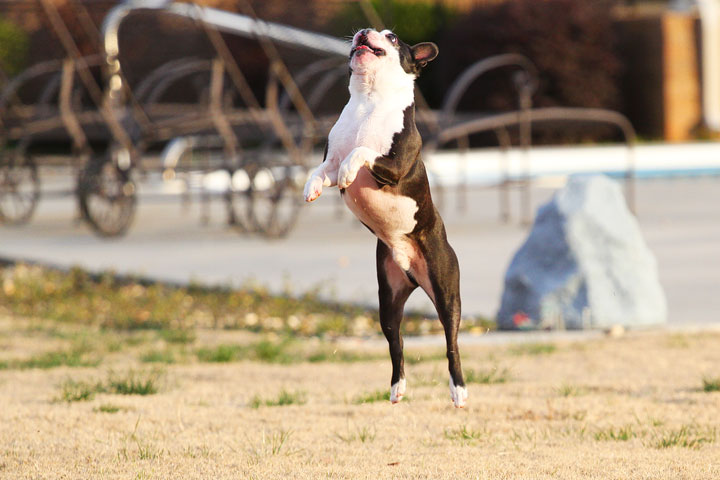 He jumps!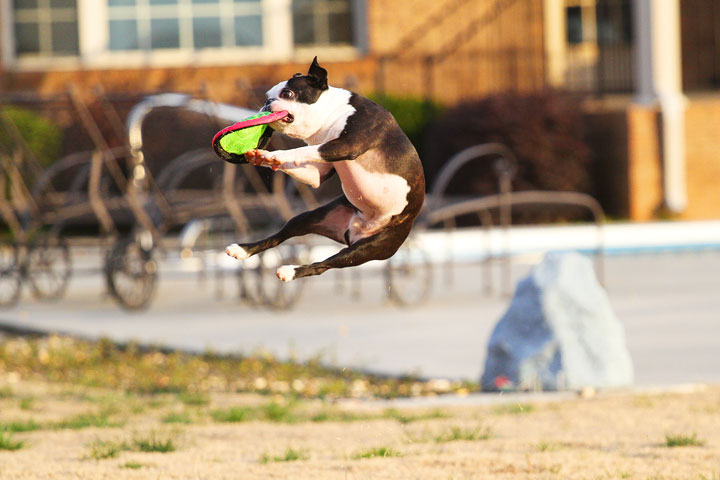 Howie's a Karate Kid! Sweep the leg, Howie!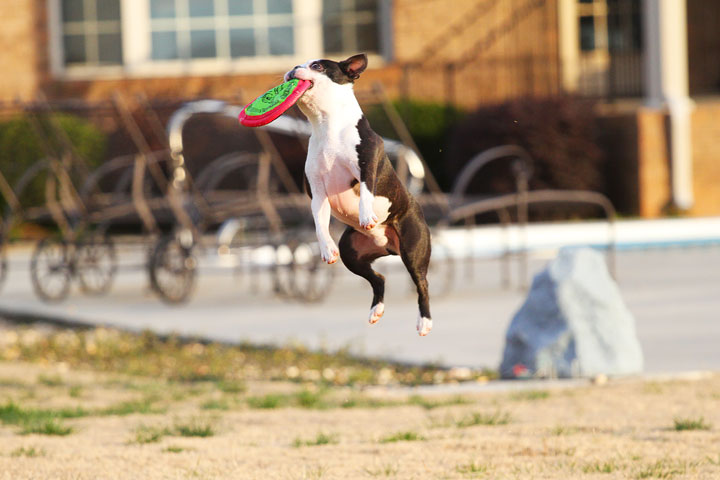 He's like Michael Jordan! He just hangs there!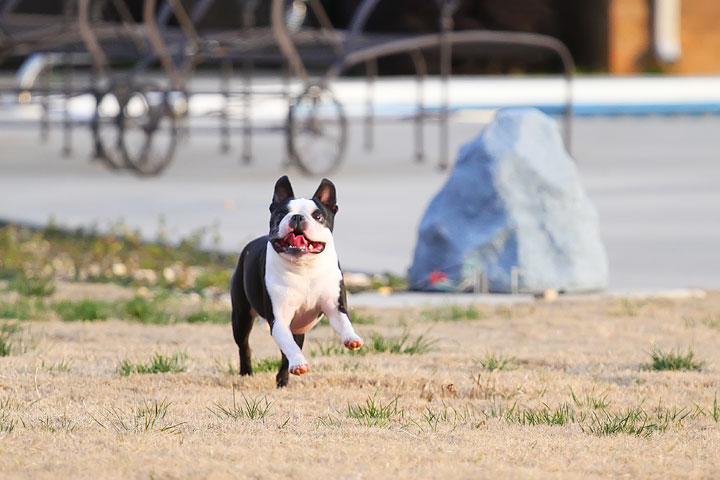 He's got his eye on another one…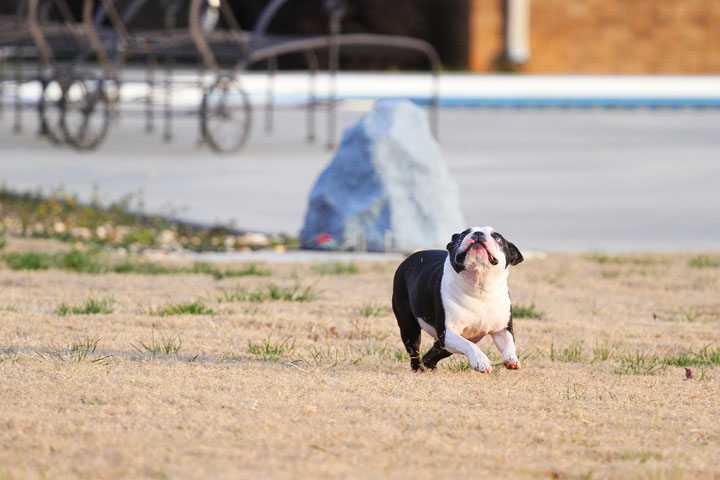 Ready to leap!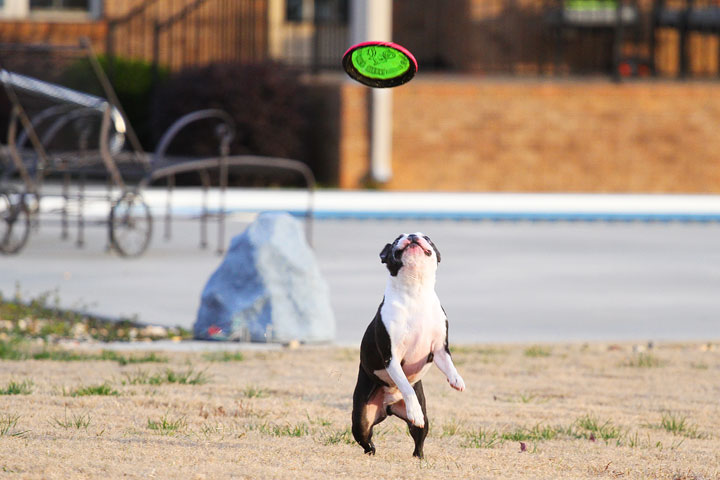 Snarly face!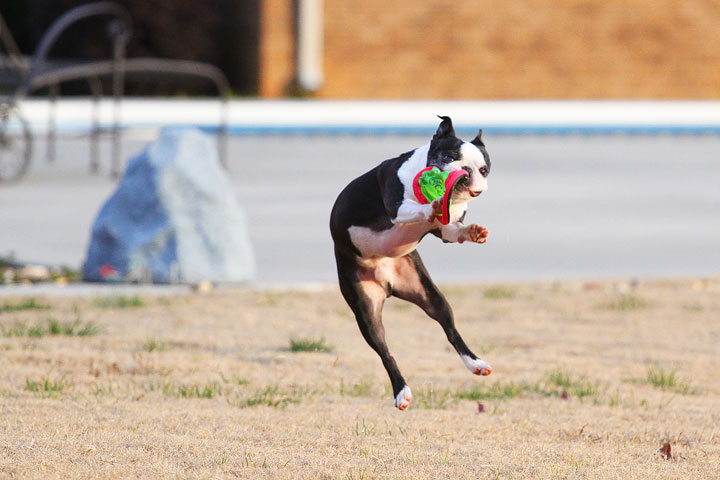 He's got it!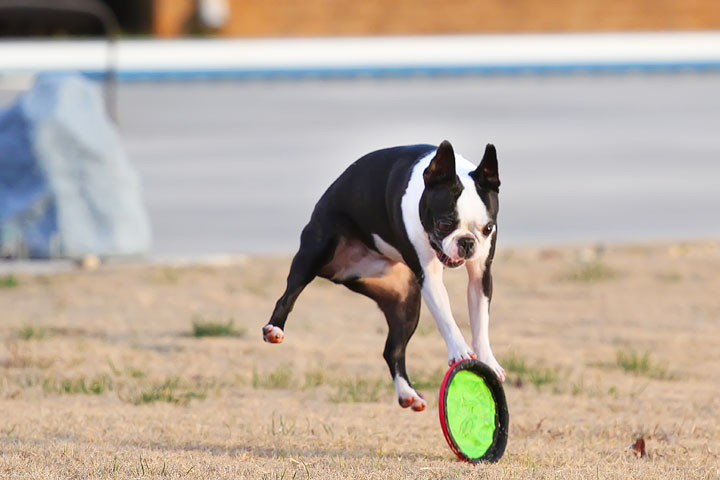 Oh wait!!??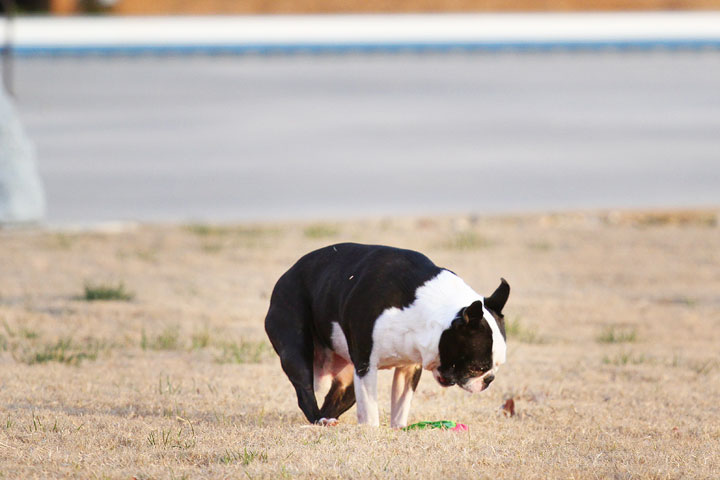 How did you miss that, Howie??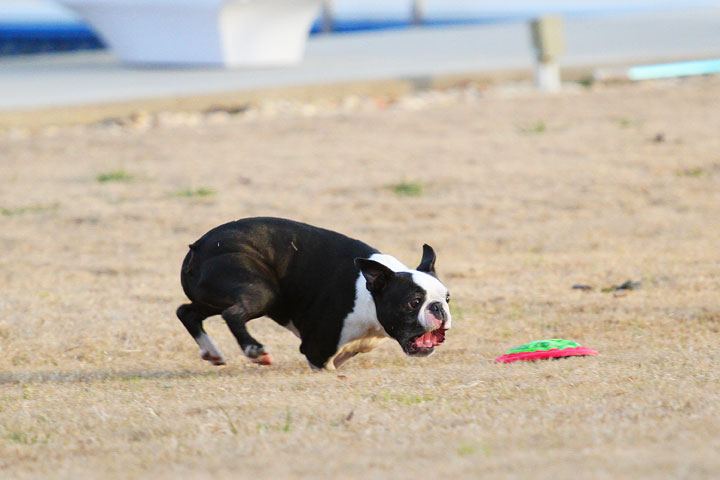 Mine! Mine! Mine! Mine!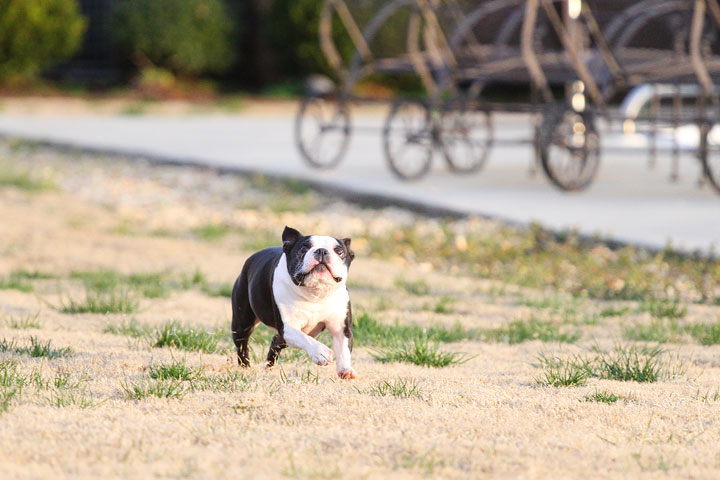 He's focused now.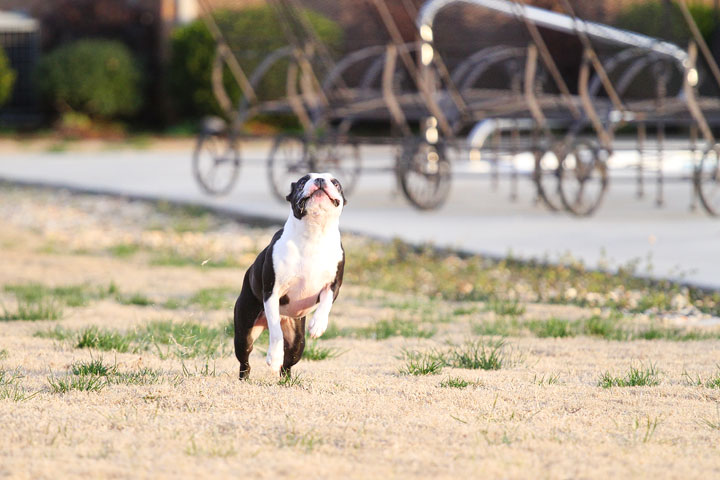 Wheels up!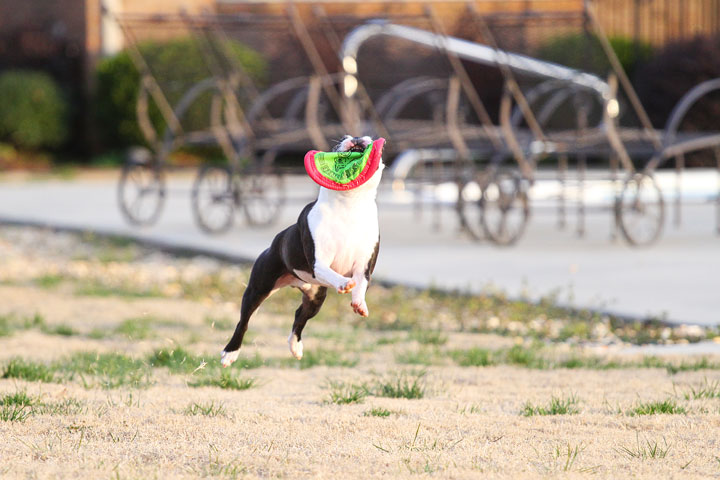 Look at those teeny tiny teef!!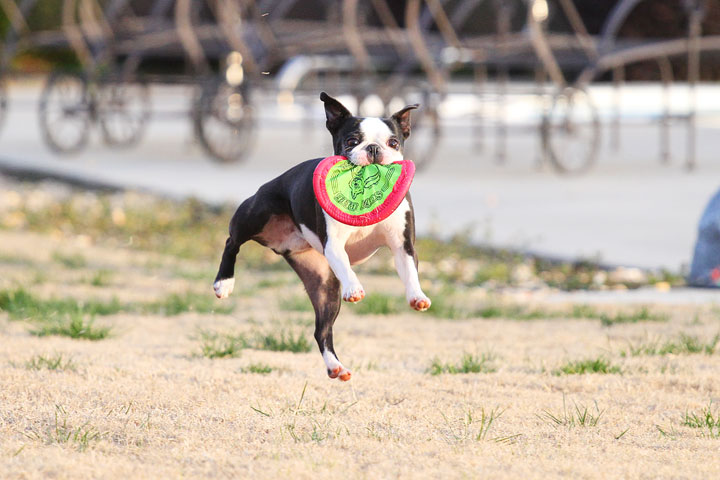 He got it! For reals this time!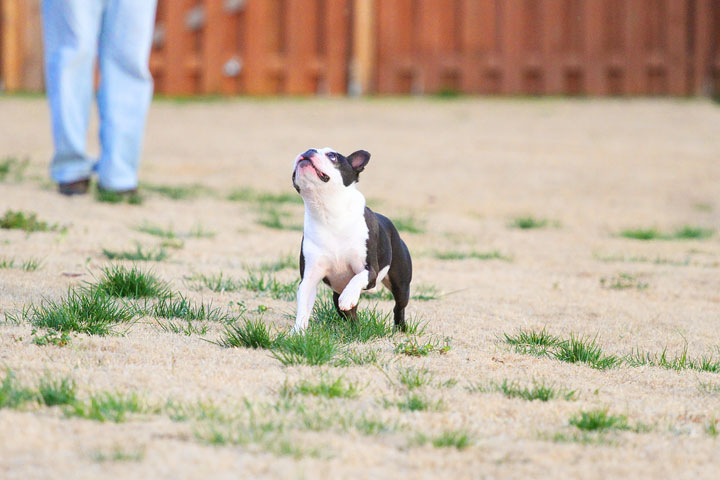 Here we go…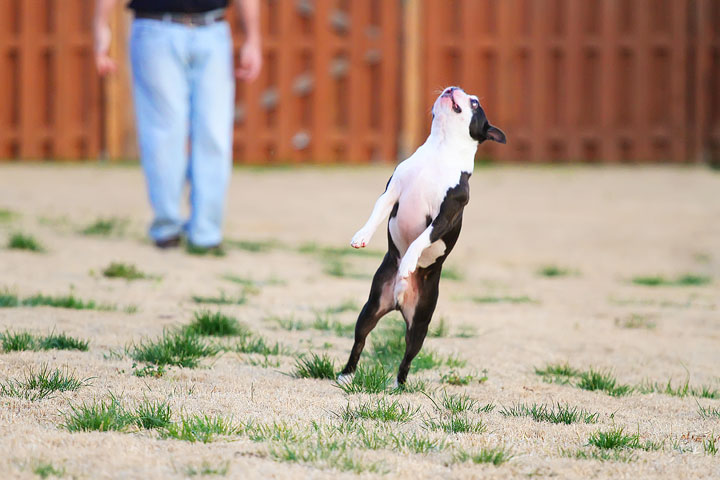 He leaps!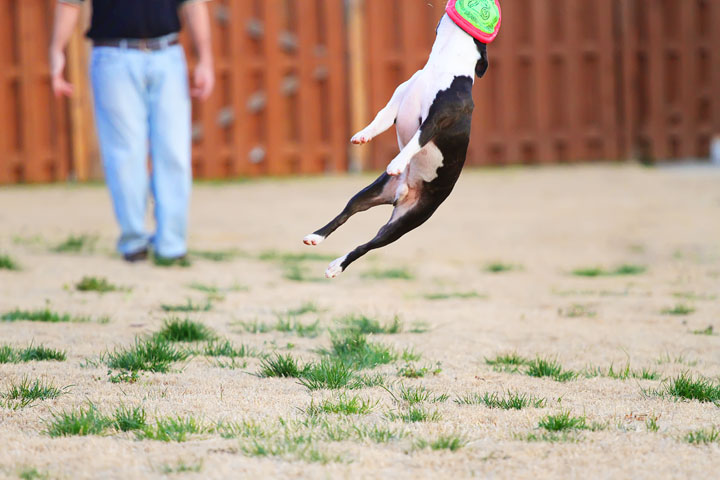 Uh oh… This isn't looking good…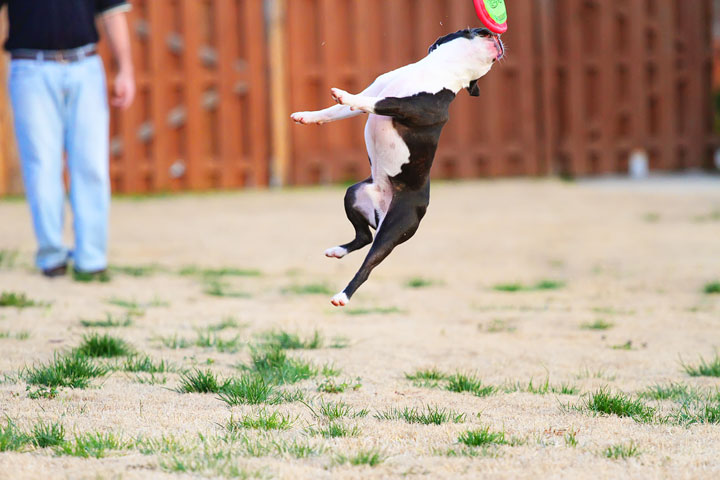 ShhhMACK!!!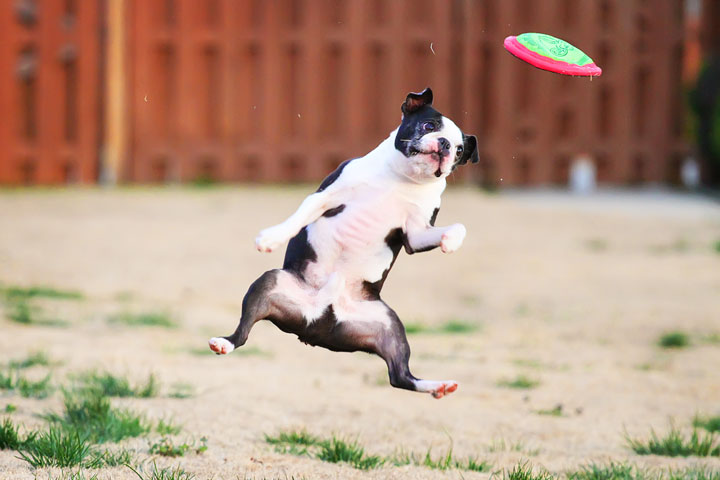 Ohhhhhhhhhhhhhhhhhhhhh noooooooooooooooooooooooooooooooo………….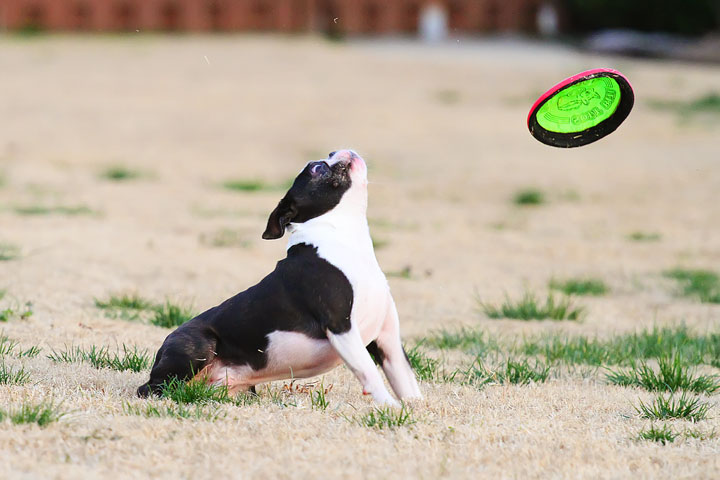 Plop.
Oh Howie.
We'd better end on that note.
Have a great weekend!