Our Boston Terrier Howie is quite the swimmer! He's even started diving off the diving board! Check out our aquatic pup playing fetch underwater!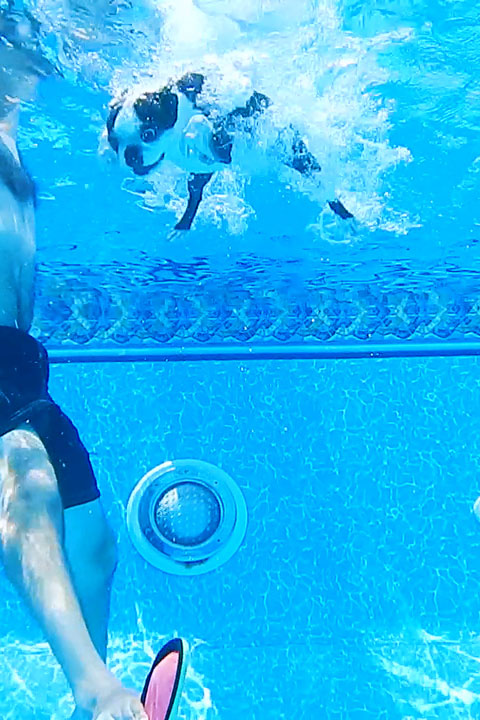 Dog Diving & Swimming to the Bottom of the Pool
Howie is obsessed with diving now!! First he was diving to the bottom of the shallow end. Now he's jumping off the diving board and swimming to the bottom of the deep end!!!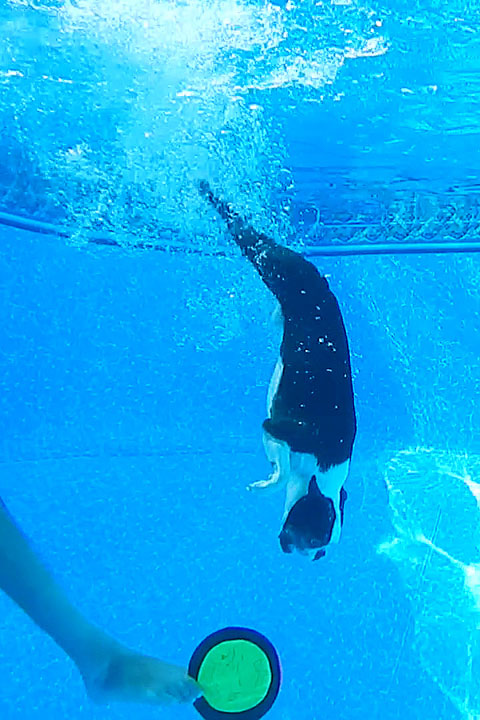 He kicks his little turkey legs so hard, like a little frog!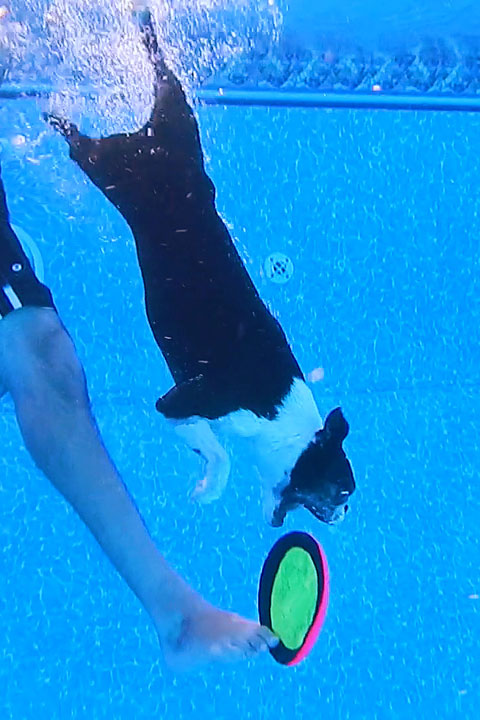 And snarfs up that Frisbee with his giant mouf! How does he not swallow the entire pool??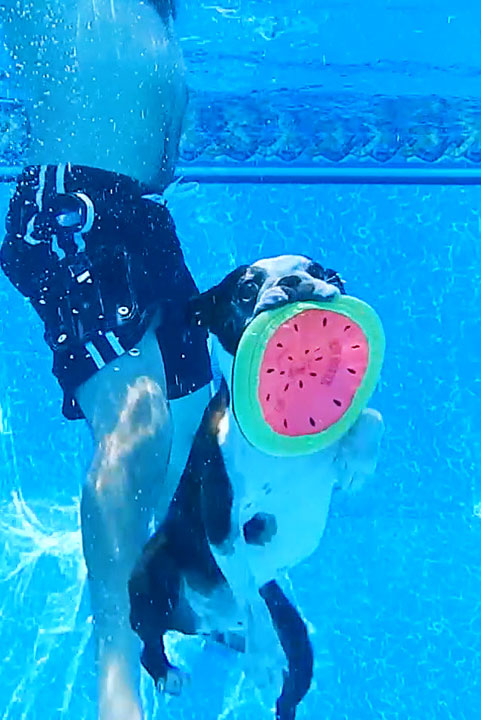 Then he kick-kick-kicks all the way back to the top.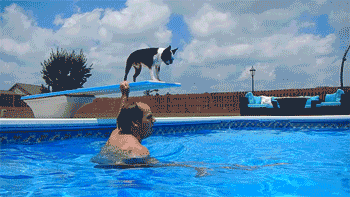 Here is a GIF of him in action.
But you should really watch the whole video!! :) Click play above to see eight different dives.
We used this Nikon COOLPIX Waterproof Camera to make this video. It takes great underwater photos and videos, and I can even send photos from the camera to my iPhone without the need for a WiFi connection using the free Nikon Wireless Mobile Utility iPhone app. The pictures in this post are just screenshots from the video, so that's why the quality isn't that great. Next time I'm going to try and get some good pictures of him diving! :) 
See this post for more info on how we trained him using the steps of the pool.
Thanks so much for watching! Happy summer!! :) xoxo