Whether it's for food, photography, travel or shopping, here are just a handful of the helpful websites I visit regularly that make my life easier!

5 Useful Websites You Need to Know About
1. CamelCamelCamel. CamelCamelCamel is an Amazon price tracker. Search for any item you'd buy on Amazon, and it will give you a history of the item's price. You can see if there was a recent price drop — or a recent price hike. You can set up a free alert to notify you when the price drops below a certain number. It's a great tool if you're wanting to make a big purchase (like a Kitchenaid Mixer) but want to wait for it to go on sale first.
I recently used CamelCamelCamel to save $20 on this Cuisinart Griddler. The price had been hovering at $99.95 for weeks, but according to CamelCamelCamel, it'd sold for less than $80 in the past. I set up a price alert to notify me when it dropped to $80 or below. Sure enough, it dropped to $79.95, and I got the email. I bought it that day, and guess what? The next day, the price was back up to $99.95.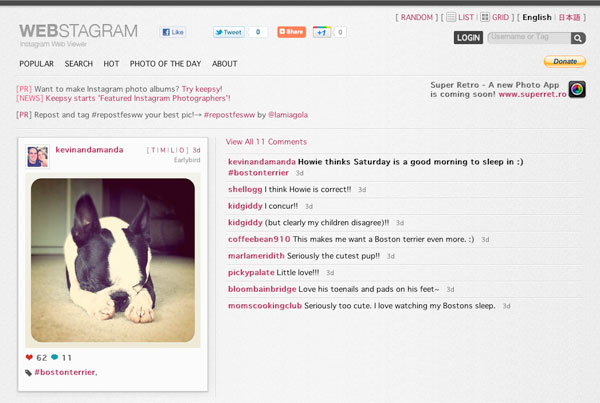 2. Webstagram. This is a neat site for Instagram. With this site, even if you don't have Instagram, you can view a gallery of all your favorite users' Instagram photos. I know I would've LOVED to know about this site before I got Instagram! I would've loved to be able to view my friends and favorite bloggers photos in gallery form and subscribe to them by RSS so I could stay updated without Instagram. With Webstagram you can easily search for a user, scroll through their photos, see all the comments, get a link to the full-size image, and even see what filter they used. You can even use a site like FeedMyInbox to get their new photos emailed to you daily.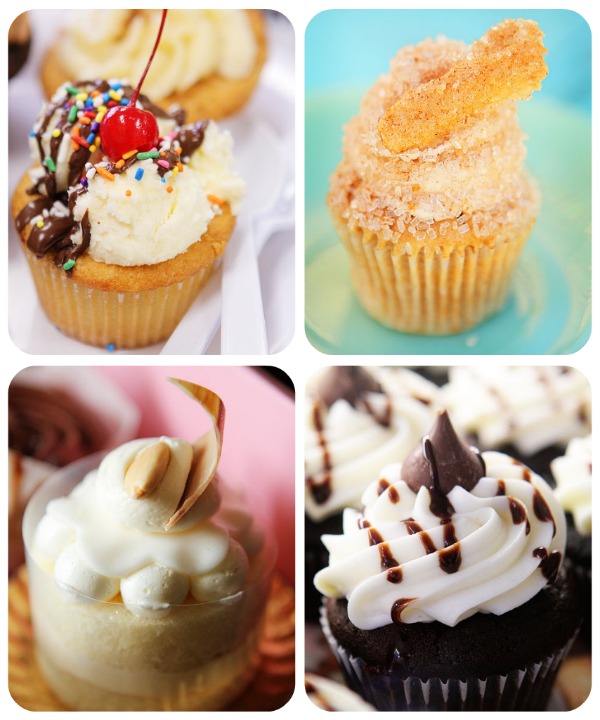 3. PicNik. I'm sure you guys know about PicNik for free online photo editing, but since I mostly use Photoshop, I didn't really check them out until recently. I wish I had sooner! They're great for quick and easy collages, like the one above. You can even easily add in sweet rounded corners for personality. I could do this in Photoshop — and have done it before — but it's so much faster (and much less of a hassle) to just drop these in a PicNik template for a quick, gorgeous collage. A huge time-saver!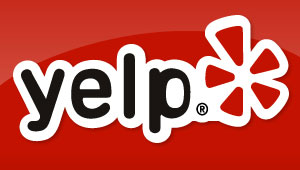 4. Yelp. This is the site I use to find restaurants and bakeries everywhere I travel. I put in the city I'm visiting and search by category for the most reviewed and highest rated bakeries, sweet shops, and restaurants. It's great for other things too, like shopping (where to find cute and hidden boutiques) and pedicures — a friend used it to find Nouvelle Nail Spa in Atlanta, Georgia where she took me and we received the most incredible pedicures of our entire lives. I go back as often as possible, and would live there if it was in my city.
Honorable Mention: Urbanspoon. This is another one I'll check for restaurant recommendations by city. I like how you can view a list of the top 100 restaurants in the city.

5. Calorie Count Recipe Analysis. I've told you guys about this site before, but it's such a great tool, I had to share it again. You guys know I love to bake sweets and could practically subsist on sugar! But I'm able to do that by watching what I eat on a regular basis. Although it would be much more fun to subsist on sugar. Alas. Using this site lets me enjoy the best of both. I can use the website or the iPhone app to track what I'm eating and it automatically counts the calories for me. For me, I generally eat between 1200-1500 a day. Unless I'm on vacation. Read more about that (and see some before and after photos) here!
What I love most is the Recipe Analysis tool. The site already has the nutritional information for most fast food restaurants and a lot of chain restaurants, but I usually cook at home. With the Recipe Analysis tool, I can copy and paste the ingredients for any recipe I want to make and it will automatically generate the nutritional information, including the number of calories, for the recipe. You also have to enter a "serving size" so that way you'll know exactly how much you can put on your plate.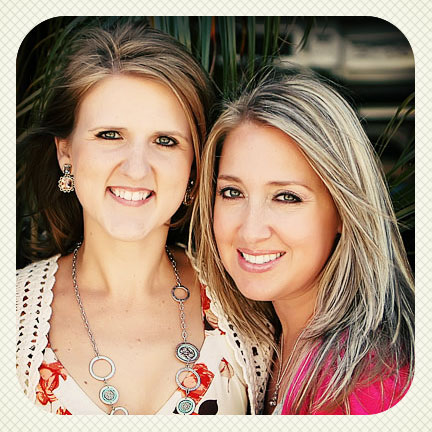 Later this week I'll be headed to San Diego for some sweet shoppin' and bakery hoppin' fun with Jenny. Keep in touch with me on Twitter, Facebook and Instagram, I'll be sure to post lots of photos of our sweet finds! Have a great rest of your week, I'll be back on Friday with a fun giveaway, stay tuned! :)