Time's up!
The winner of the Masterbuilt Electric Smoker Giveaway is #690 Matt L. Congrats, Matt! I've sent you an email.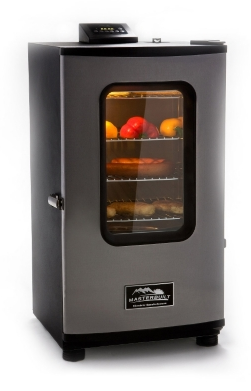 I am so thrilled to share this fun giveaway with you guys today. The awesome folks over at Masterbuilt are offering one Kevin & Amanda reader their very own Electric Smoker. I've gotten a chance to use mine a few times, and I am seriously loving it! I think I am ready to start smoking everything.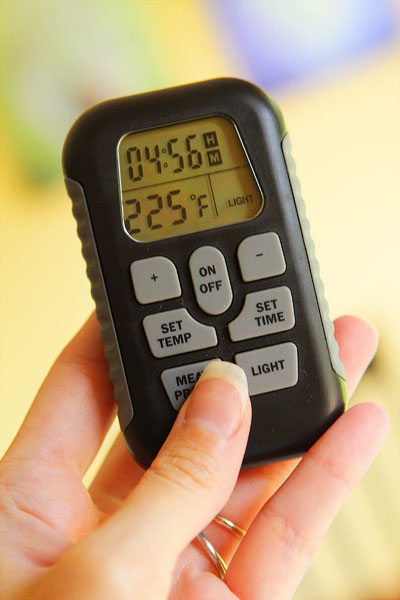 The first thing I made was this pulled pork. The smoked flavor of the meat was absolutely incredible! I made it exactly the same way, I just cooked it in the smoker instead of the oven. It was a breeze because the smoker comes with its own built-in meat thermometer and a remote so you can monitor the cooking temperature and the temperature of the meat just by glancing at the remote — you don't have to constantly keep running outside to check on the smoker. And the manual that comes with the smoker gives suggestions for wood chip flavors (found at the grocery store with the charcoal).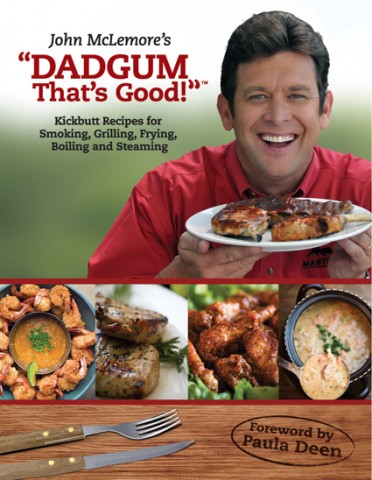 If you're not sure what you'd make first, Masterbuilt is including their fabulous cookbook, Dadgum That's Good, with easy instructions and tons of ideas for making the most of your new smoker with this giveaway.
Here are the next three things I am wanting to try!
You can get these easy recipes and tons more at DadgumThatsGood.com.
Masterbuilt Electric Smoker Giveaway
The smoker is 30″ and priced at $349.99
Comes with a remote that controls the temperature and time, as well as monitors the meat temperature so you can check on your food from the comfort of your home, just by checking the remote.
Has a viewing window and internal light
Built in meat thermometer
Built in wheels and handle for easy moving
Push-button digital time temperature & time control panel
Thermostat controlled temperature
Chrome-coated smoking racks
Convenient side wood-chip loader
Removable drip pan and rear-mounted grease pan
How to Enter
To be entered to win the Masterbuilt Electric Smoker and recipe book, just answer the following question in the comments section of this post: What's the first thing you'd make in your new smoker?
Contest ends Sunday at 8 pm CST. One entry per person, please. Winner will be chosen by Random.org and notified by email.
Keep in touch with Masterbuilt on Facebook & Twitter:
@JohnMcLemore – President and CEO of Masterbuilt, author of Dadgum That's Good cookbook.
Good luck!!! :)