I've finally come to the conclusion that I may need to clean out and reorganize my kitchen. Check out what's in my kitchen and let me know what your guilty pleasure food is!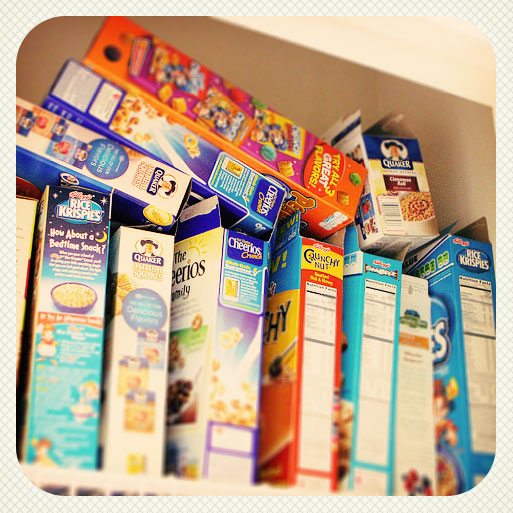 What's in My Kitchen
…That I might have a few too many boxes of cereal in my pantry.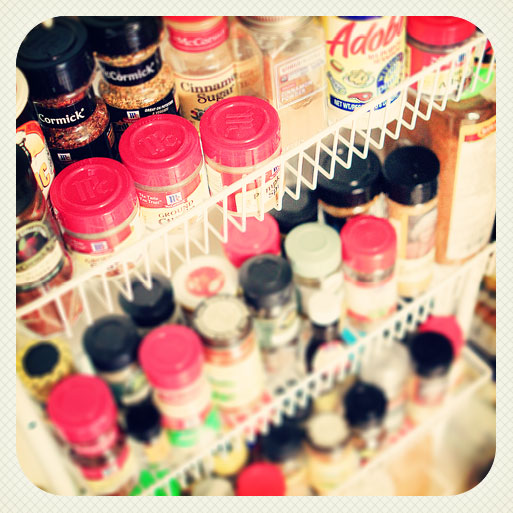 Definitely too many spices.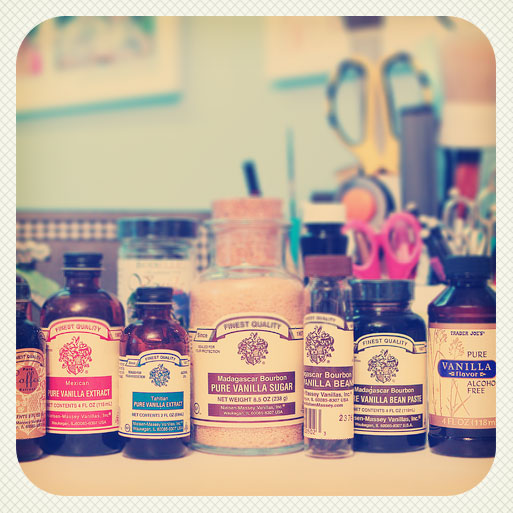 A mild obsession with vanilla.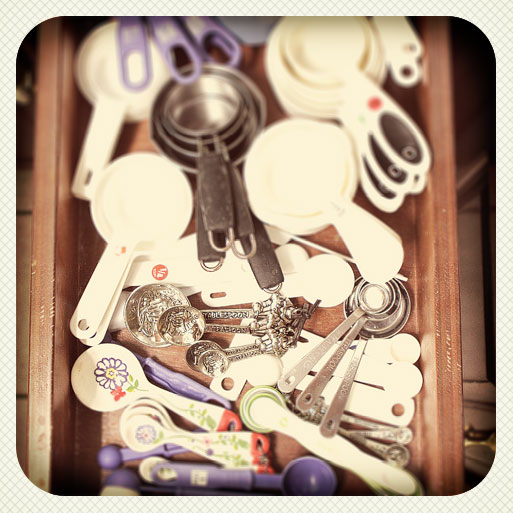 An extreme obsession with measuring spoons. They're never usually this organized. I didn't mean to straighten them. It just started happening. I can't help myself.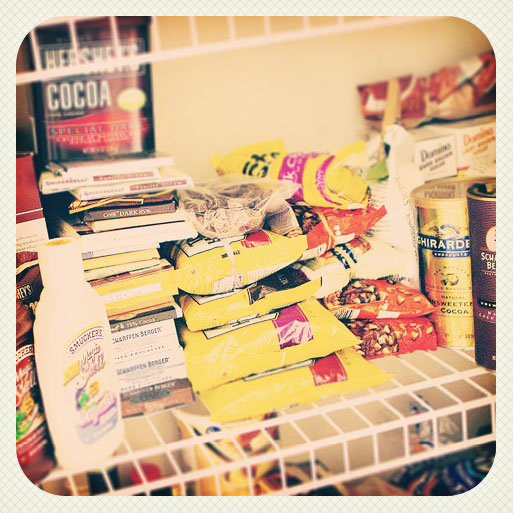 More chocolate than one person should have so easily accessible. Including bars from Godiva, Lindt, Ghirardelli, Hershey's, Cadbury, and Scharffen Berger. Godiva's my personal favorite. I don't recommend the Cadbury. Even though I'm a huge fan of the eggs.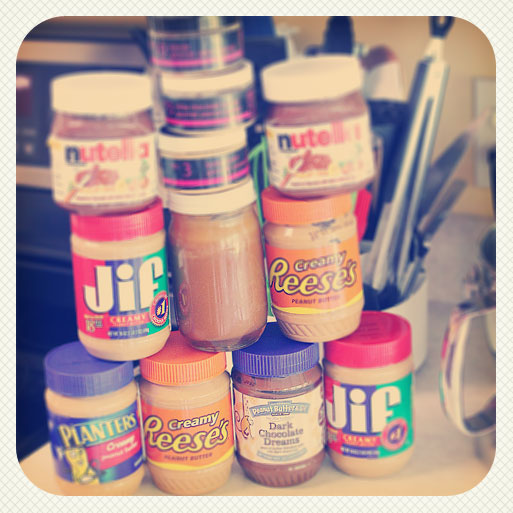 And peanut butter that's taking over and multiplying in the pantry. Including a homemade peanut butter I purchased at the farmer's market, which tastes more like caramel. It's perfect for dipping apples. And white chocolate pretzel peanut butter from Spread. Which I don't recommend you purchase unless you want to eat the entire jar in one sitting.
I think I need a bigger pantry.
At least I know what to do with those last two: 46 Chocolate and Peanut Butter Desserts
P.S. Did you know there are some Photoshop actions out there that will replicate Instagram filters? Fun. I used them on some of these photos.
P.P.S. Here's how I did the "tilt-shift" blur in Photoshop. It's one of my favorite features of Instagram! (Tip: Do this on your photos after you've already resized them for web)