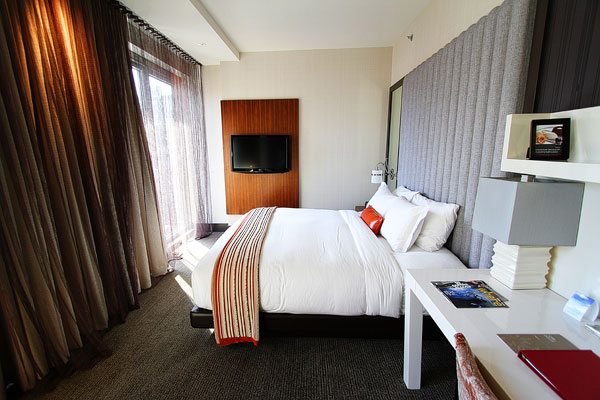 Back in March I was in New York for a quick 30-hour visit. The wonderful folks at Hellmann's Mayo (they're the ones who let me meet Bobby Flay, swoon!) brought us up for a fun event. We got to pretend like we had our own cooking shows and make a video preparing a recipe. They put us up for our one short night at the ultra swanky Eventi Kimpton Hotel in Chelsea, and I loved every minute of it. Since our time was so short, I didn't have much time to sight-see outside of the hotel, but I did get to meet up with my friend Shaina, eat arepas, and lounge around in this deliciously comfy bed while staying up way too late chit-chatting with my friend.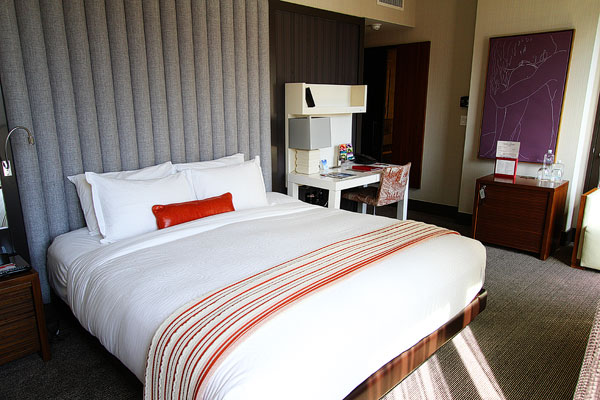 I arrived at the hotel before Shaina, and I may have taken a few too many pictures of the room while I was waiting for her! I apologize in advance :)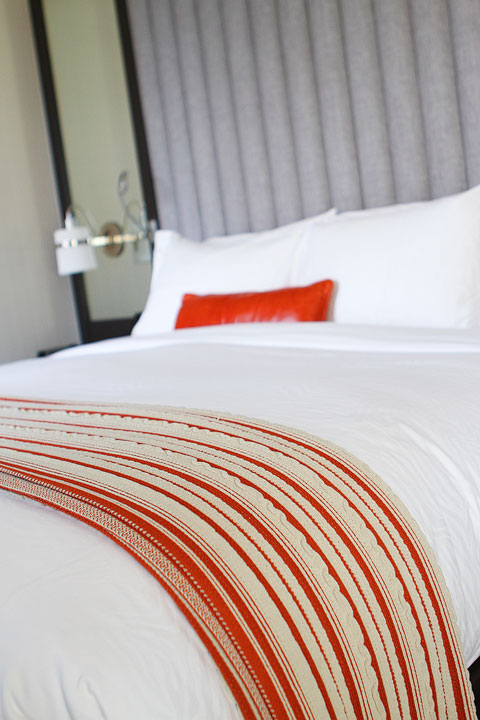 But this bed? Oh my gosh.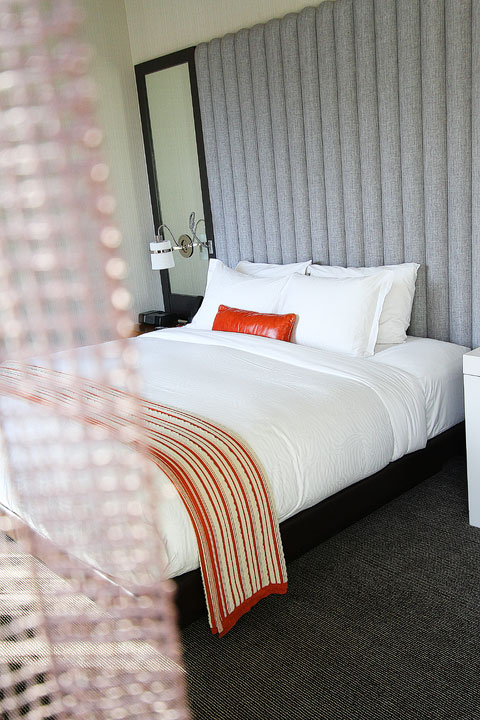 I am still dreaming about it.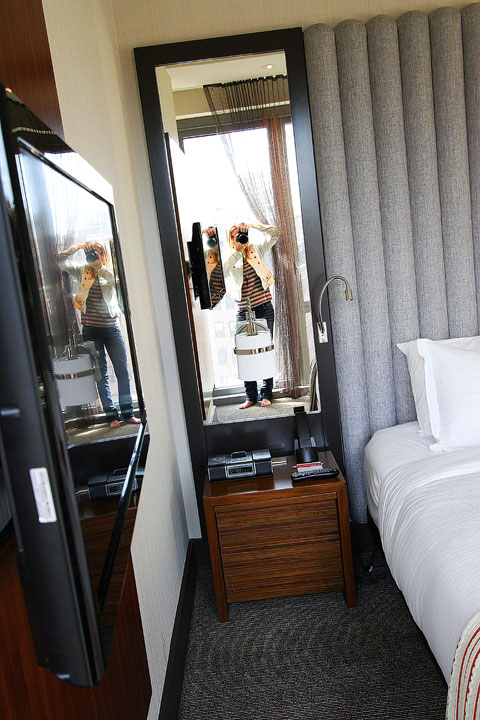 Peeking out from behind the curtain :)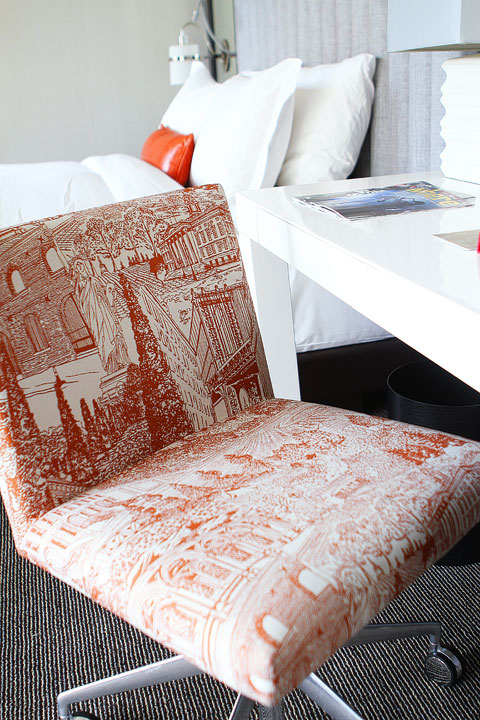 Fun NYC fabric on this chair!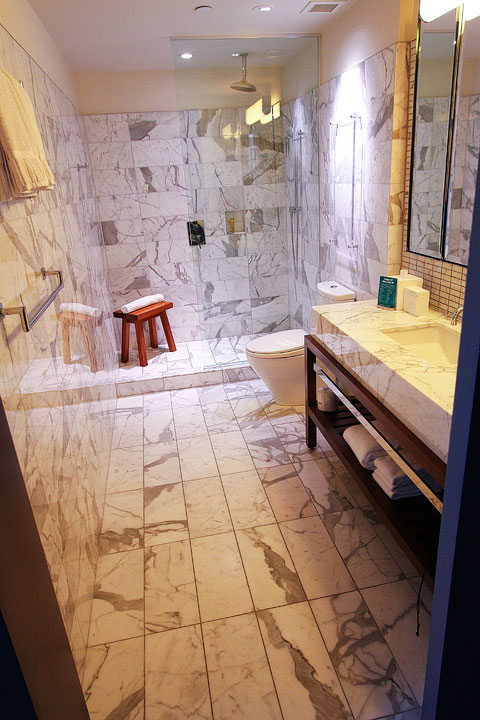 The bathroom was massive!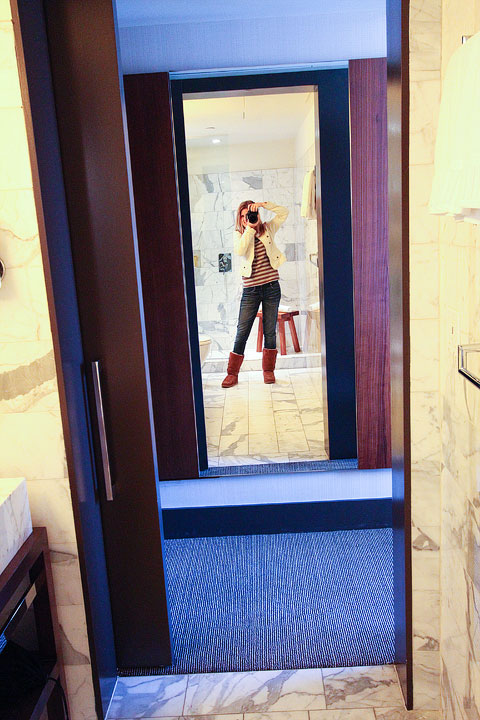 Hello, full length mirror.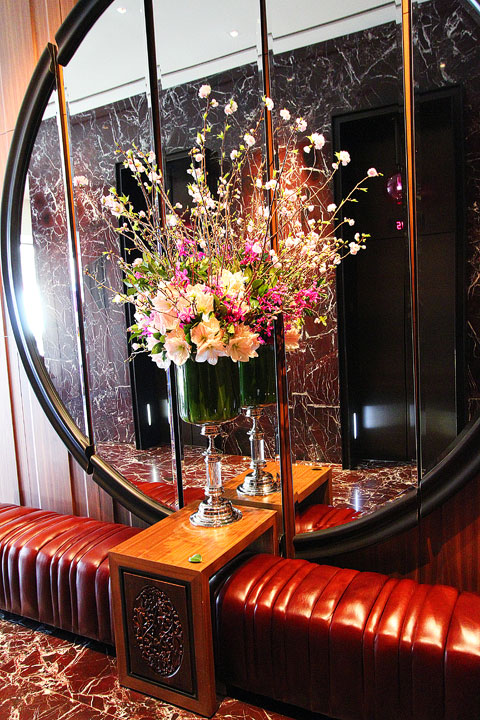 After thoroughly exhausting every possible angle of the room, I went to check out the rest of the hotel. These pretty flowers were right outside the elevator doors.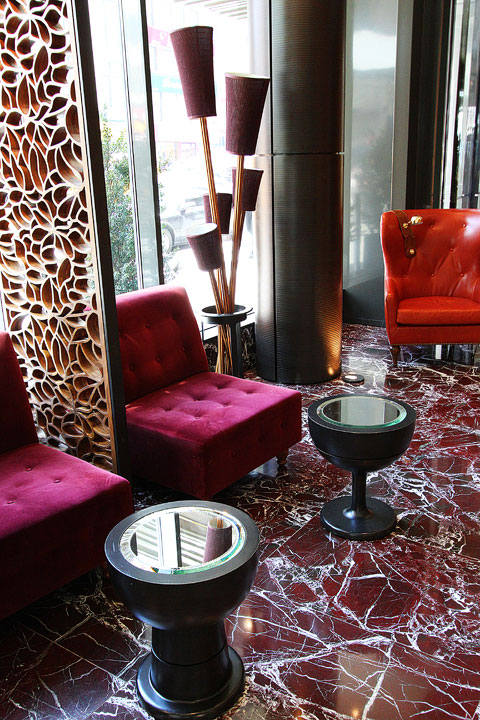 Swanky chairs in the lobby.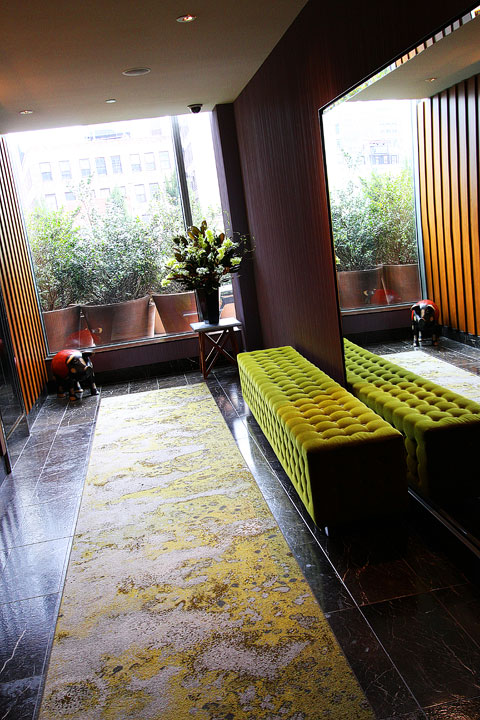 This was the path to the outdoor terrace.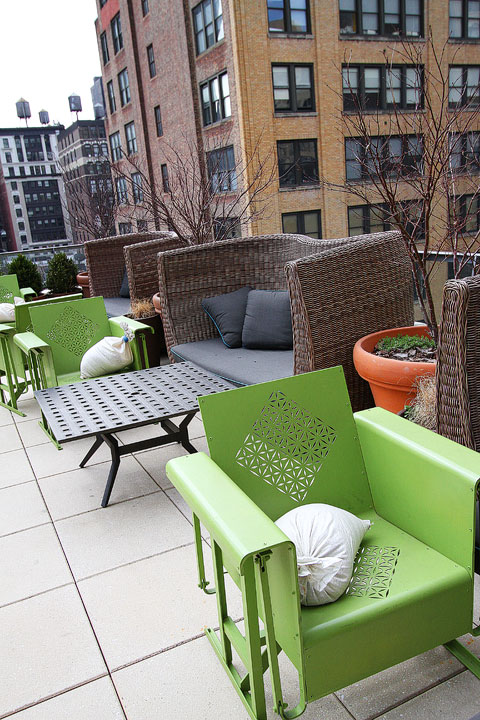 One of the floors had this gorgeous, cozy outdoor terrace.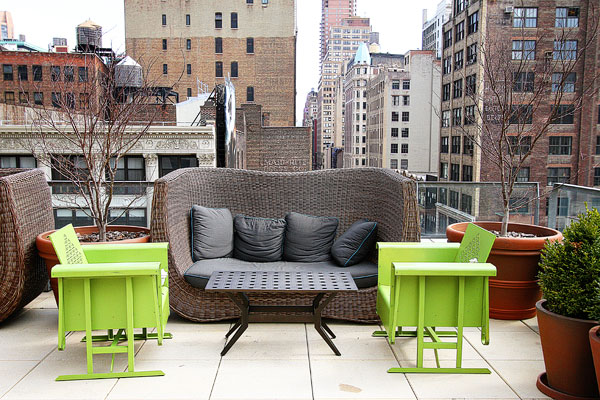 These couches looked so inviting! Perfect for curling up outside with a book.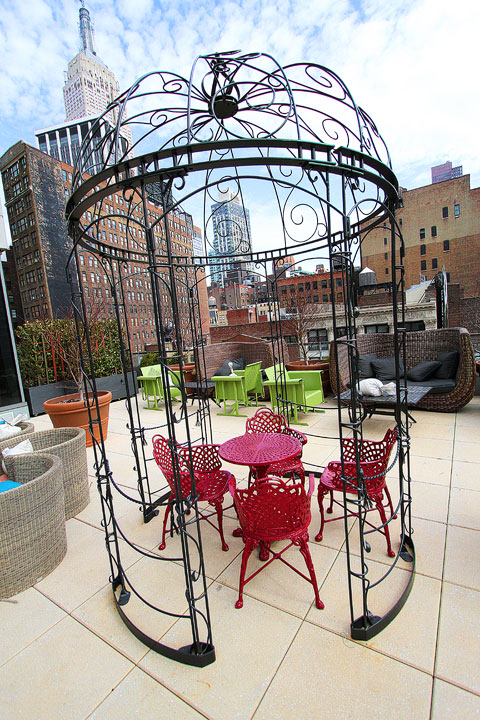 Or perhaps have a little afternoon tea?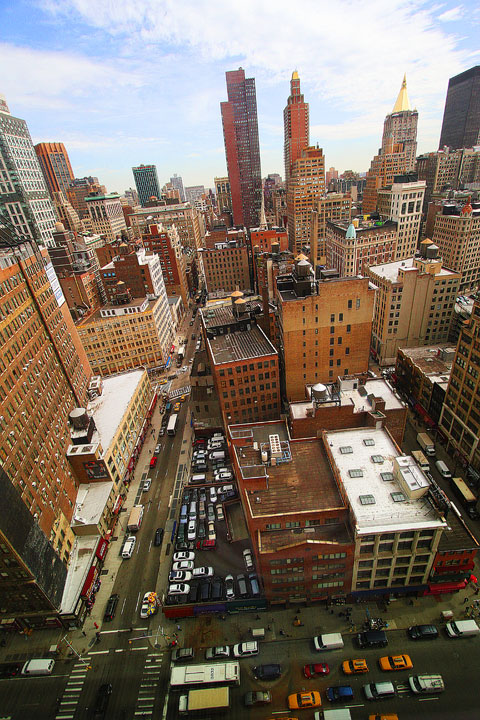 Oh, and did I mention the view? :)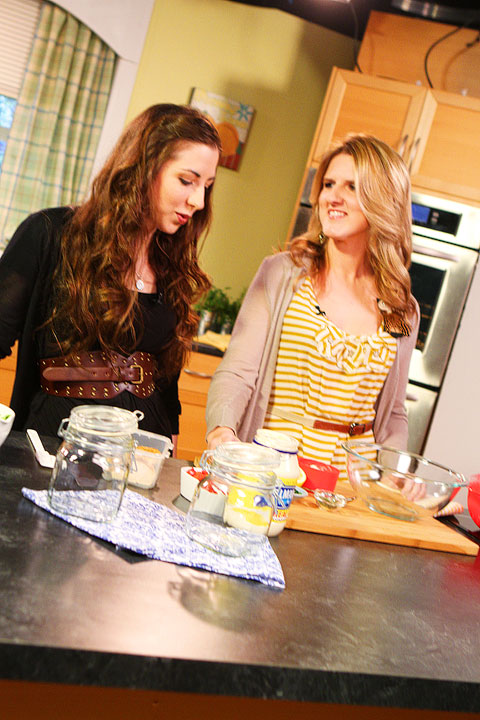 The next day we got to sleep in, have brunch, and go do our videos. Shaina and I teamed up to make our video together. The videos were totally just for fun — they're not going to appear in any commercials or anything, thank goodness! :) — but Hellmann's totally treated us like such professionals anyway.  They took us to a professional studio, brought in people to do our hair and makeup, and we even had food stylists who prepared all our food for us.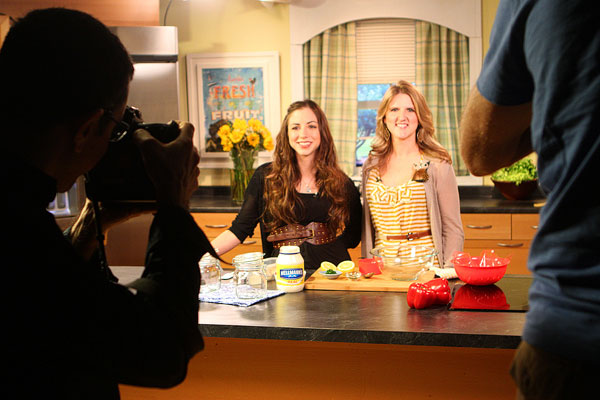 I am telling you, that is totally the way to cook!! With food that is already pre-cut, measured, and lined up in little bowls, just waiting for you to dump everything together. :)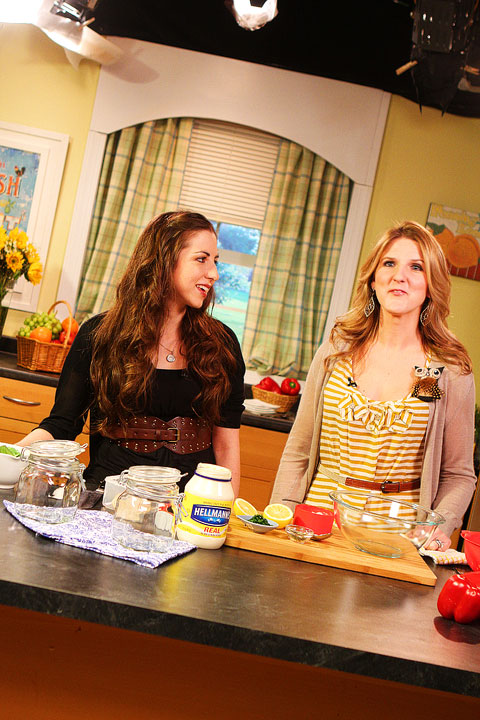 You want me to say what on camera?!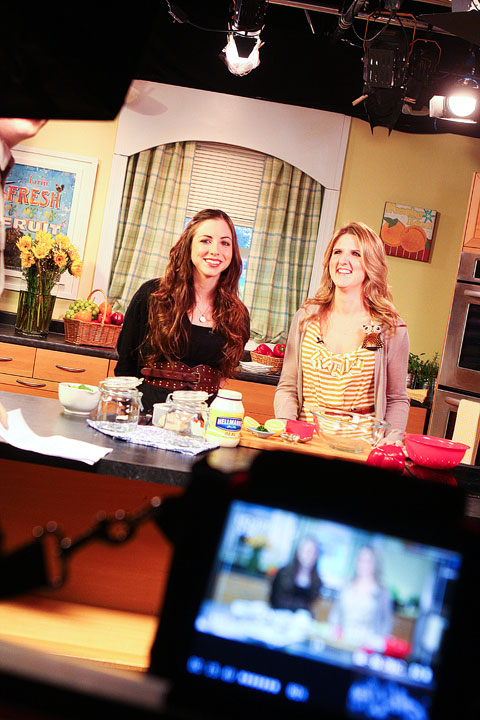 Just kidding :) It was totally unscripted, so I just kept rambling on! :) Lesson learned — do not put me in front of a camera without a script. :)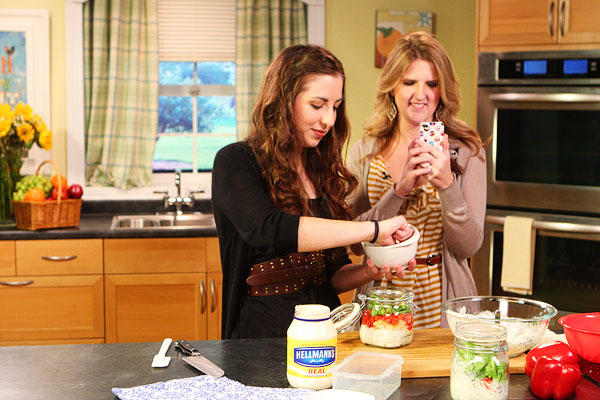 Since I was a complete nervous wreck on camera, and I was totally nervous about dead air, I think I even make some silly remark in the video about how easy it all was. Of course it was! The food stylists did everything, I just dumped, stirred, and smiled, lol! :)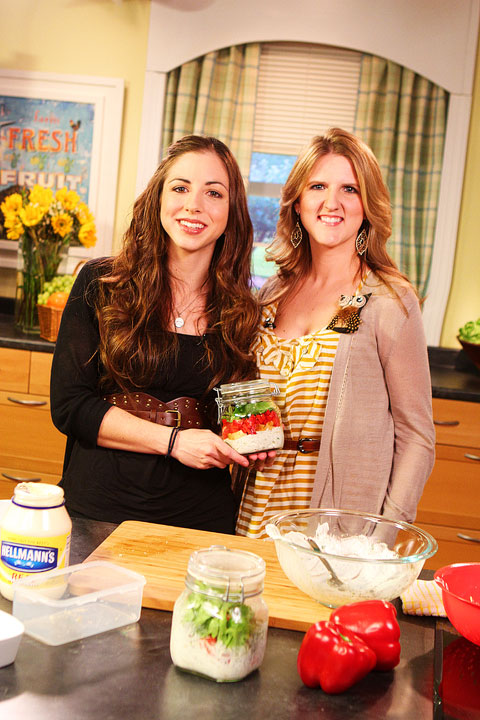 In honor of Shaina's new book, Desserts in Jars (which comes out in June, yay!) we made Chicken Salad in a Jar. I loved this fun dish! My job on camera was to shake it all together, lol! Head on over to Food for My Family to get Shaina's recipe.
Now, okay. The video. I was also really nervous about not making eye contact with the camera, so I end up over-compensating by making this creepy, come-hither snarl at the camera most of the time. It's pretty embarrassing. You probably just shouldn't watch at all, okay? Actually, promise me you won't watch. It's SUPER EMBARRASSING! I can't get through the whole thing without slamming down the laptop lid in horror and running away screaming.
ANYWAY! We totally had a blast, even though I was pretty mortified the whole time. Thank you so much to Hellmann's for putting on this fun event for us!
P.S. Follow me on Facebook, Twitter, and Instagram for updates and photos from Italy this week! :) I can't wait to get back and show you all the photos :)
P.P.S. I am a dork!