Cinnamon Honey Butter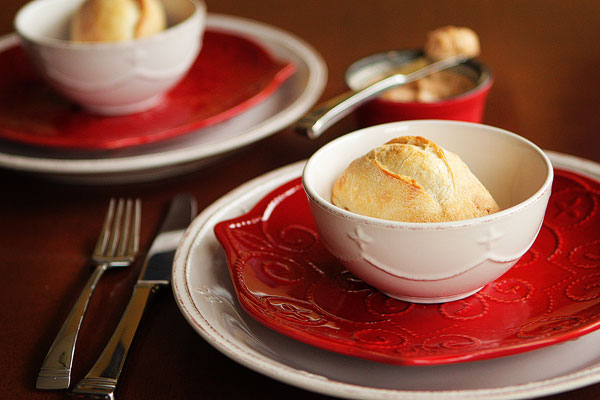 I'm in NYC today for a quick, one day blogging event, which I can't wait to tell you guys all about. This weekend before I left, Kevin wanted to treat me to a special dinner. But since I still hadn't packed yet, we stayed in… and he cooked! The last time he did that was on Valentine's Day, three years ago, so I knew I was in for a rare treat. :)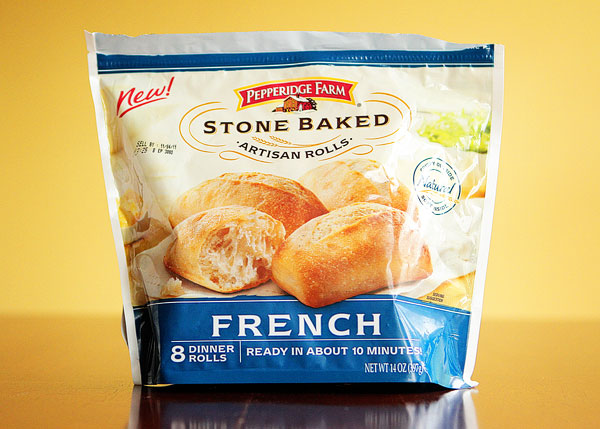 Don't you love it when restaurants bring you bread at the beginning of the meal? One of our favorite restaurants serves their bread with this incredible cinnamon-honey butter, and I'm in love with it. To give our dinner an authentic restaurant feel, Kev picked up these Pepperidge Farm stone baked artisan french rolls for our appetizer.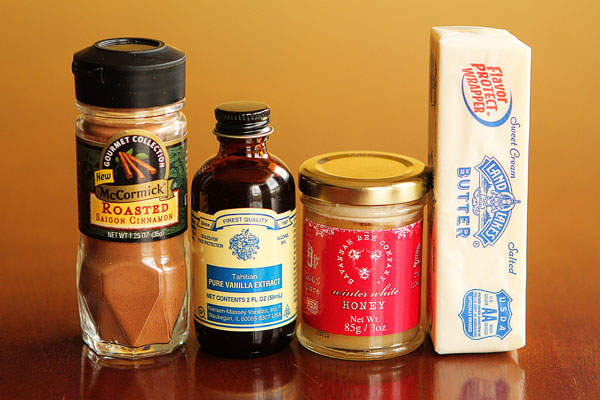 And I definitely wanted to give that cinnamon honey butter a try. I pulled out some of my favorite ingredients that I'd been saving for a special occasion. Roasted cinnamon, honey from our trip to Savannah, and this Tahitian vanilla extract, that I only wish I could say was from a trip to Tahiti.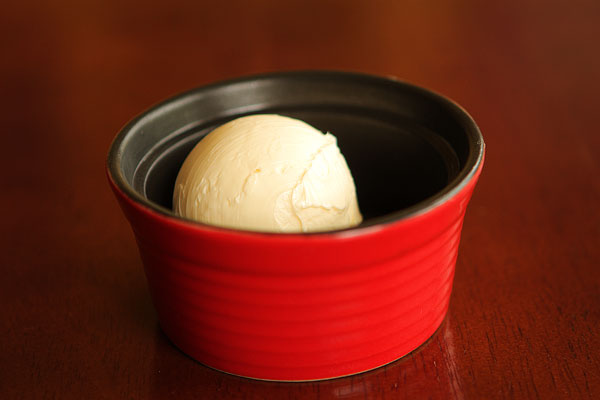 Scoop four tablespoons of softened butter into a bowl…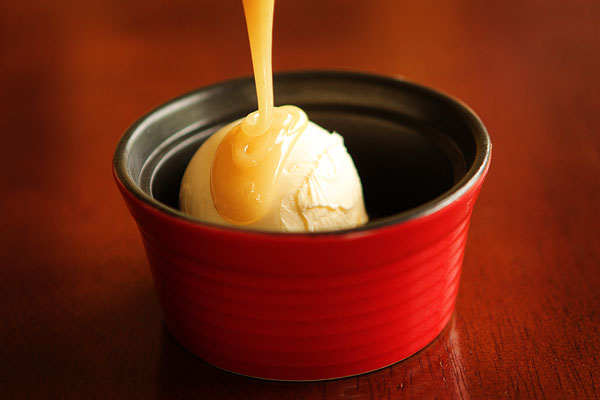 Drizzle with one tablespoon of honey…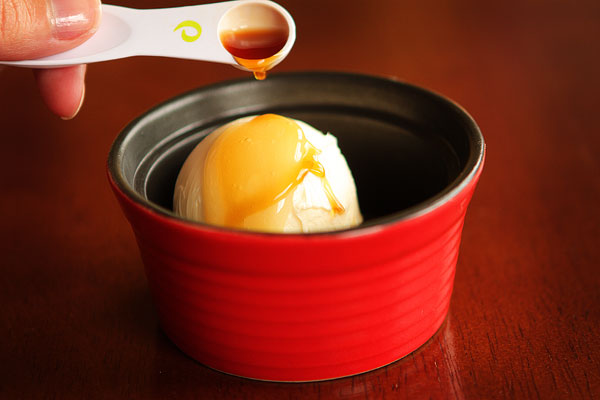 And 1/4 teaspoon of vanilla extract. The Tahitian vanilla extract is made for foods you don't cook, and I loved the light, pure vanilla flavor. It was perfect for this butter!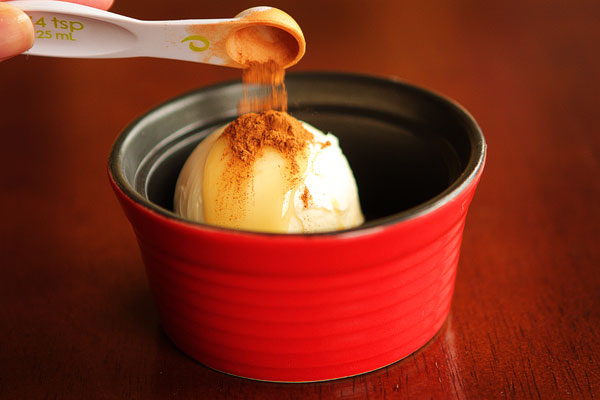 Top it all with 1/4 teaspoon of cinnamon.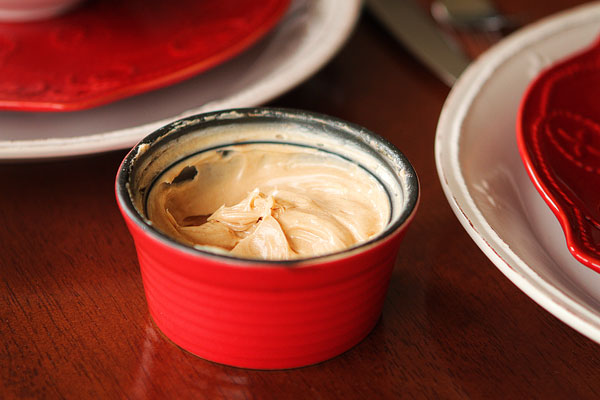 And stir to combine.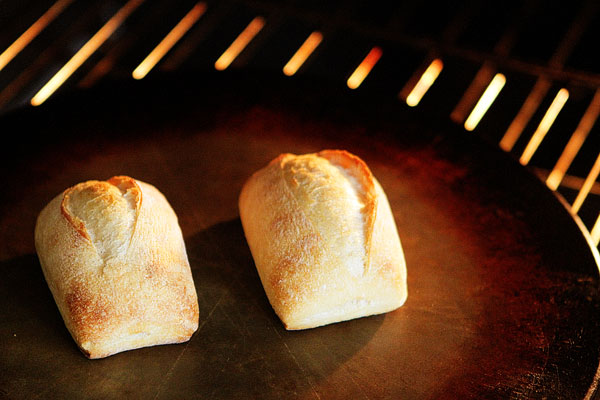 By the time I whipped up the butter, Kev's french rolls were ready! I loved that we could make just two and save the rest for another time.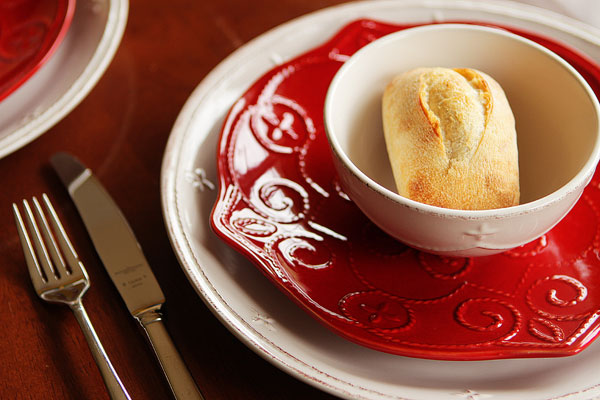 He set the table with our red dishes. You know. The color of luuuurvve.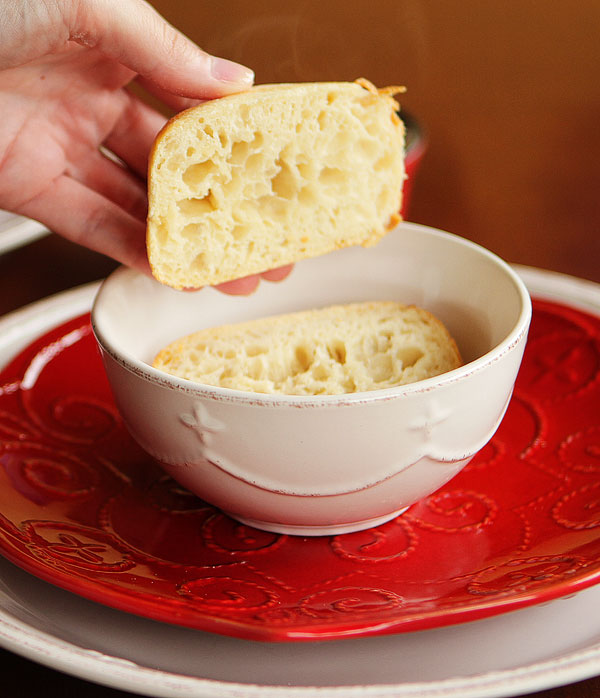 I could not wait to crack into the french rolls! I loved the fresh, hot from the oven taste, and that crispy, crackly crust was just insane. I give them a thumbs up for sure.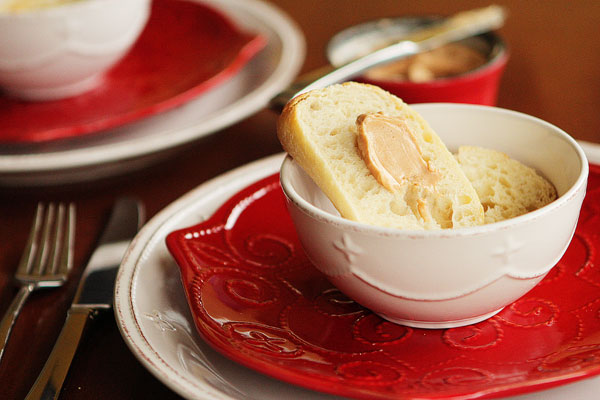 And the butter. Oh my gosh, I cannot tell you how much we loved this butter! The flavor knocked my socks off. Cinnamon. Honey. Vanilla. Swoon.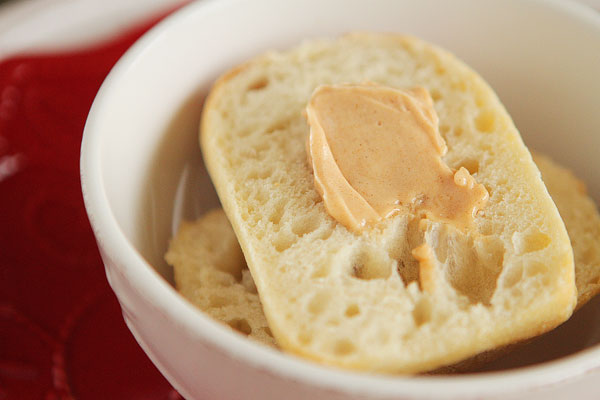 It was perfect for these light, airy rolls, as the butter would melt and seep down into the little air pockets and give a burst of flavor with each bite.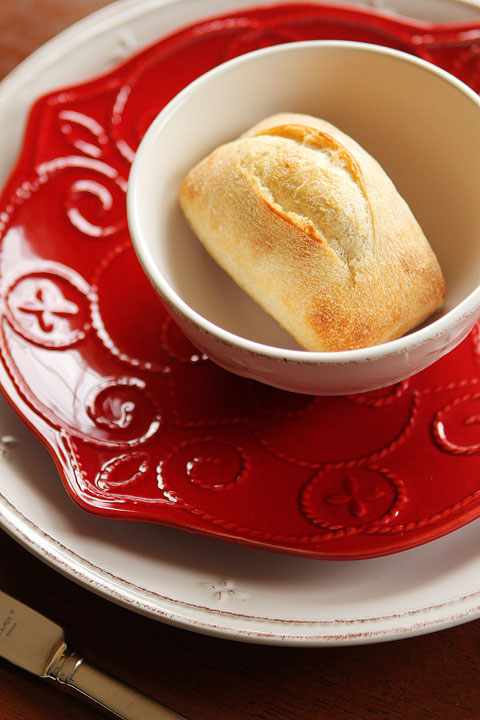 What simple things do you do to make an ordinary meal feel more special?
I'll be posting updates about NYC throughout the day, keep in touch with me on Twitter and Facebook! :)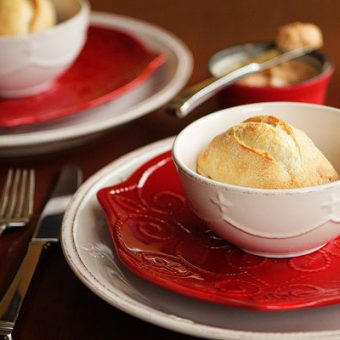 Cinnamon Honey Butter
Ingredients:
4 tablespoon butter, softened
1 tablespoon honey
1/4 teaspoon vanilla extract
1/4 teaspoon ground cinnamon
Directions:
Stir all to combine. Refrigerate covered until ready to use.