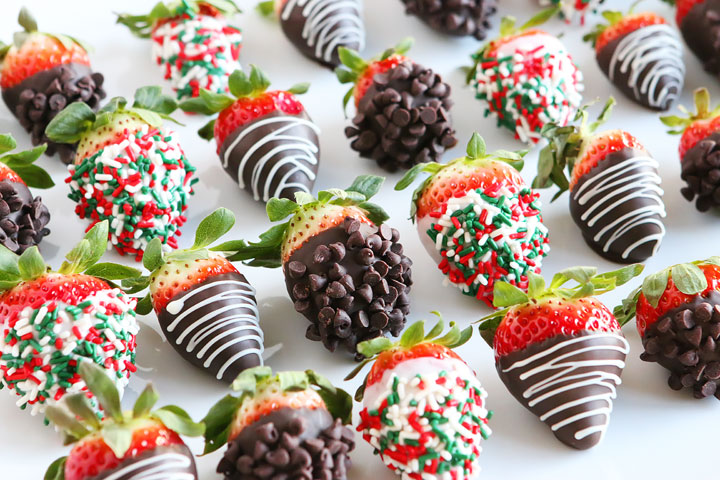 Happy Friday!! Last weekend Kevin and I went to our sweet friends' super fun Christmas party. They went all out with amazing treats, a low-country boil, and even Santa himself was there! The host loves chocolate covered strawberries, so I brought a fun Christmas version to share for the occasion. Chocolate covered strawberries are my favorite too!! :)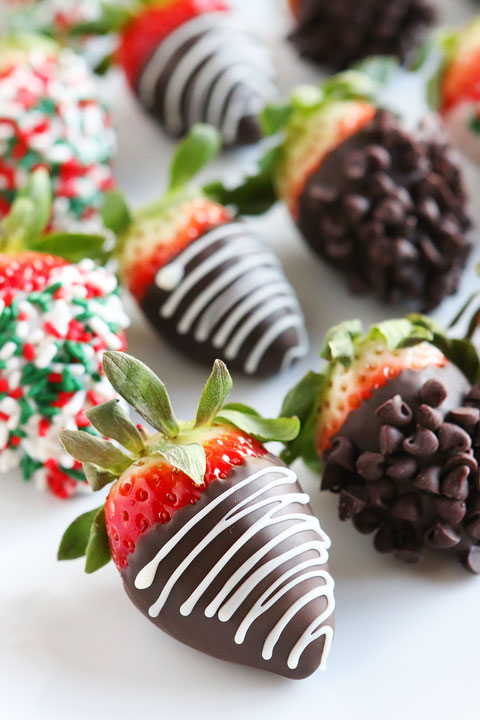 To make them easier to dip, I stuck toothpicks in the top of the strawberry (through the green part). Once the chocolate dried, I took the toothpick out and you could never tell it was even there.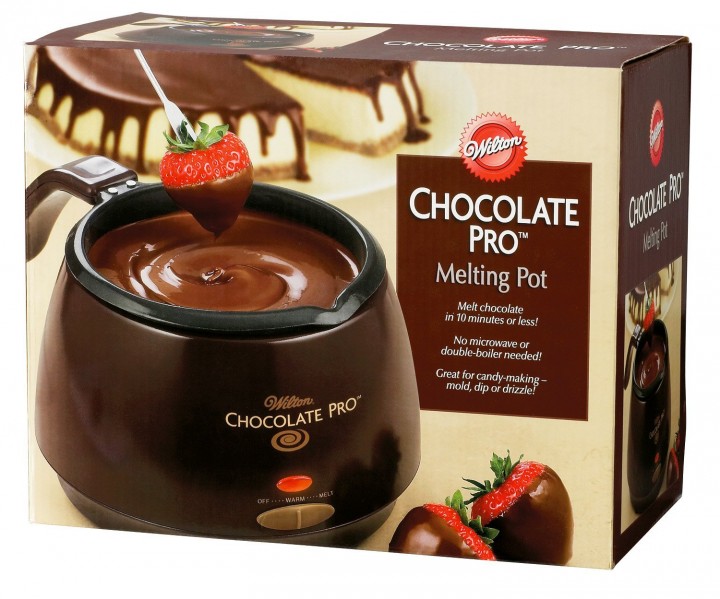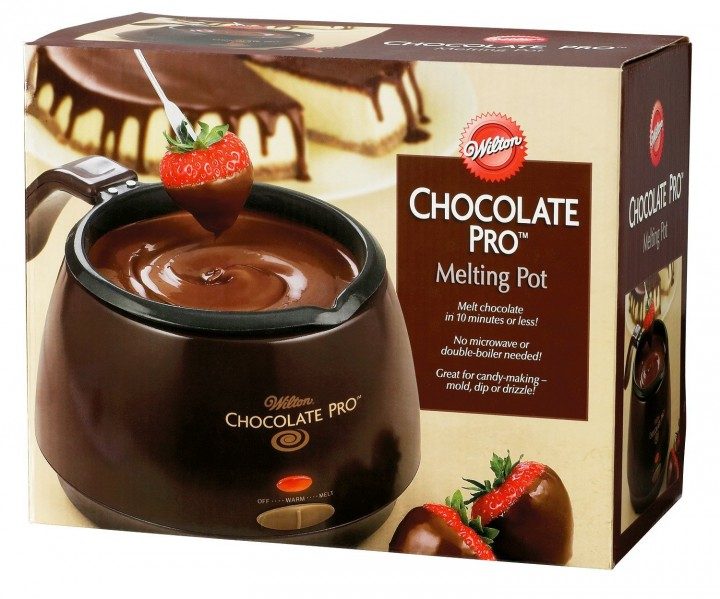 Don't you love this time of year when you have extra chocolate to dip everything in? :D I got this Wilton Chocolate Melting Pot a few years ago and it has been a lifesaver!! I only use it once a year at Christmas, but it is 100% worth it. It melts the chocolate super fast, and keeps it the perfect temperature for dipping so you don't have to keep stirring and reheating. You can find it at Walmart on the cake decorating aisle, or here is a link to it on Amazon.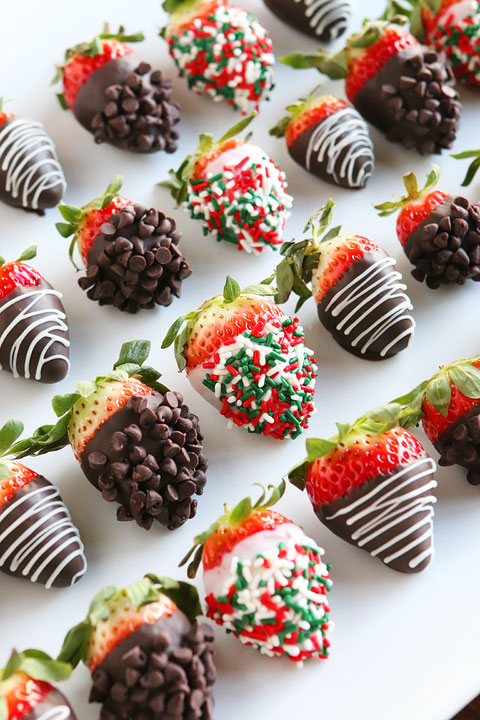 I used Kroger-brand Candy Coating (or Bark Coating) for the chocolate because I love how dark the chocolate is and I think it tastes the best out of all the other brands I've tried. Seriously do not leave me alone with a spoon and the leftover melted chocolate.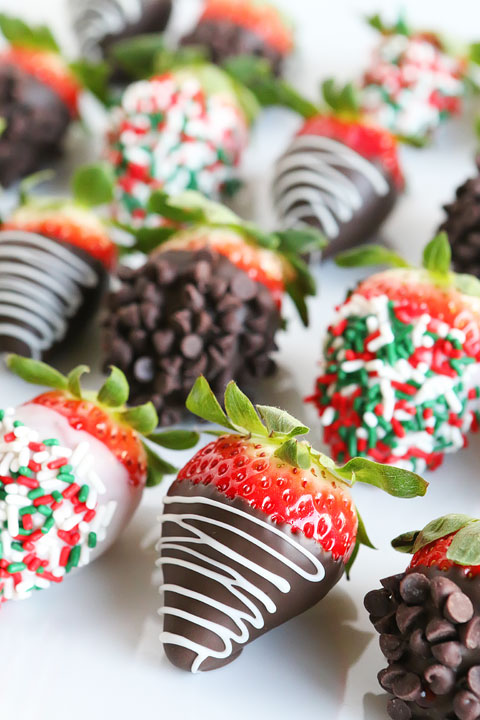 I dipped the white ones in Kroger brand candy coating as well, then rolled them in Christmas sprinkles from Target. For the drizzle, I put the leftover melted white chocolate in a Ziploc bag and cut a tiny tip off the end. This was actually a lot easier than I thought it would be. I was imagining floods of chocolate goop going everywhere.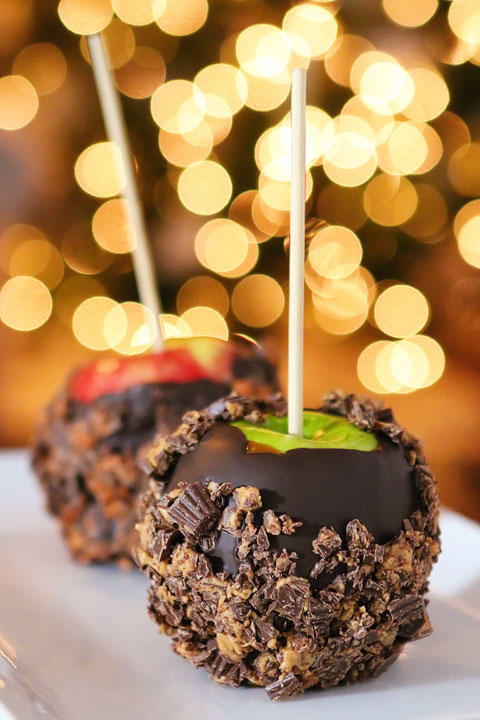 The next night we made Kevin's favorite treat — Caramel Apples! :) We found caramel apple sticks at Kroger, stuck them into the stem-side, and then dipped them in this homemade salted caramel sauce.  I stuck them in the fridge (on a baking sheet lined with wax paper) to harder for just a few minutes, then dunked them in  Kroger chocolate candy coating  and quickly rolled one in crushed Reese's Peanut Butter Cups and the other in crushed Butterfingers Cups. (I used the unwrapped mini versions that come in a bag.) Another thing I like about this chocolate is that it sets really fast and dries to a nice smooth finish.
All the caramel apples I've ever had have been with granny smith apples (like the one up front here), but we made a second one (seen in the back) with a honeycrisp apple and it was my favorite!! :)
Just 6 more days until Christmas! :) What's your favorite thing to dip in chocolate?? :)