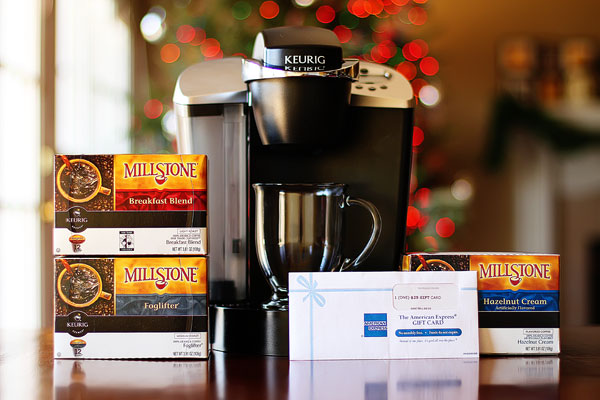 It's Birthday Week on Kevin & Amanda! Kevin bought me the domain name kevinandamanda.com 10 years ago this week for the one year anniversary of our first date, and our little home on the internet was born.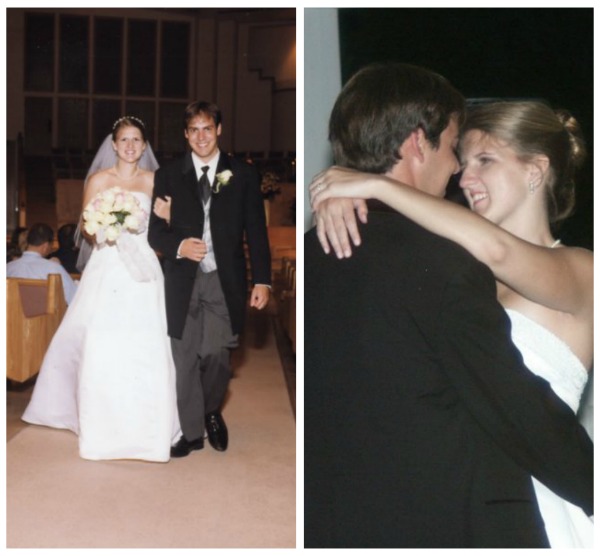 May 31, 2002
Two months and nine days later, we were walking down the aisle and dancing at our wedding. He had no idea just how much of a meaningful gift this site would become. I absolutely love it here. And you guys are a big part of the reason why.
Every day this week I'll have a fun new giveaway to share with you guys to celebrate, to make Birthday Week special, and to thank you for sticking with me over the years. Or weeks. Or days. Depending on how long you've been here. You guys are the best. This is for you. I hope you like it!
To add to all the festivities of Birthday Week , the fabulous folks at Millstone would like to offer a fun Keurig giveaway package to two (2) Kevin & Amanda readers! I absolutely love my Keurig — I love being to choose from a massive variety of flavors, pop in a K-cup and have a delicious, freshly brewed cup of coffee ready in seconds, without having to brew an entire pot. I love all the flavors Millstone has to offer — Hazelnut Cream is hands down one of my all-time favorites!
The Giveaway (Winners Announced!)
Two (2) Kevin and Amanda readers will win the following items:
Three (12-count) boxes of Millstone K-Cups in Breakfast Blend, Foglifter© and Hazelnut Cream
Crate and Barrel coffee cup
Keurig Elite Brewing System
$25 American Express Gift Card
Time's Up!
The winners of the Keurig Elite Brewing System prize from Millstone are:
#518 Jodi
#1725 Cara
Congrats girls! I've sent ya'll an email. Enjoy your new coffee!! :)
How to Enter
To be entered to win the Millstone giveaway, all you have to do is leave a comment on this post.  Which treat would YOU rather have with your coffee — doughnuts or biscotti? I think you guys know which one I'd pick. ;)
Contest ends tomorrow at 8 am CST. One entry per person, please. Winners will be chosen by Random.org and notified by email. Giveaway provided by Millstone.
New giveaways every day this week in honor of Birthday Week!
To make sure you don't miss a giveaway, subscribe to Kevin & Amanda updates by Email or RSS. You can also get updates on Facebook and Twitter.
Good luck!!!