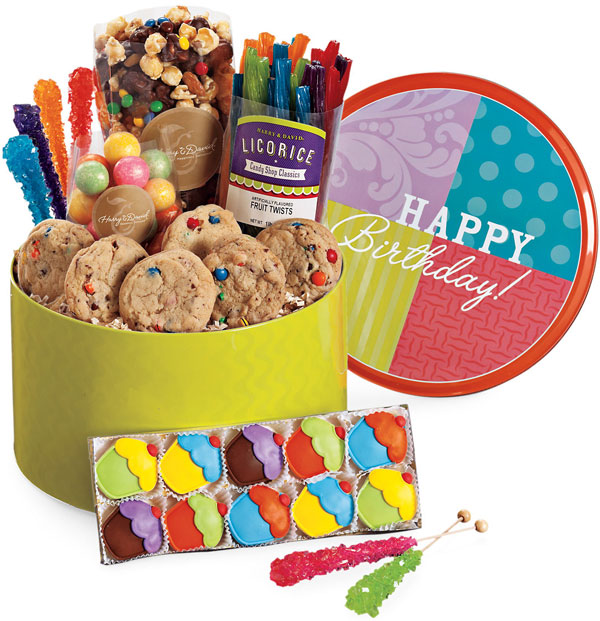 This week is the 10 year anniversary of kevinandamanda.com. I can hardly believe it's been ten years!! I feel so, so incredibly lucky that I've been able to share these photos, tutorials, travels, and all of my favorite things with you guys for the past 10 years. I absolutely love sharing this site with you — it is truly a dream come true. I cannot put into words how grateful I am for each and every one of you who stops by, and for all your sweet and encouraging comments over the years. You guys are the best.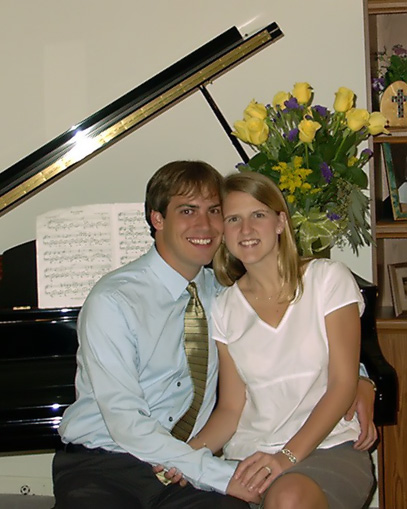 Kevin & Amanda, March 22, 2002
Kevin bought me the domain name kevinandamanda.com for the one year anniversary of our first date, March 22, 2002. We were two months and nine days away from being married. I was already "blogging" at the time — even though back then we didn't really officially have blogs as we know them today! But I still loved taking photos and posting them online, sharing a peek into our lives, what we were up to, and things I loved. Kevin has always had a talent for showing his affection through romantic, thoughtful gifts, and our own domain was so perfectly me. He surprised me that afternoon by asking if I'd ever thought about getting my own domain name for my site. My answer was of course yes!! He asked me what name I'd choose, and without hesitation I answered kevinandamanda.com. He sat down at the computer. Let's pull it up to see if anyone's taken it yet, he said. As he typed in the letters — kevinandamanda.com — and the page slowly loaded, I could tell there was something already there.

Take a peek at what Kevin & Amanda has looked like over the years.

It was a countdown to our wedding day.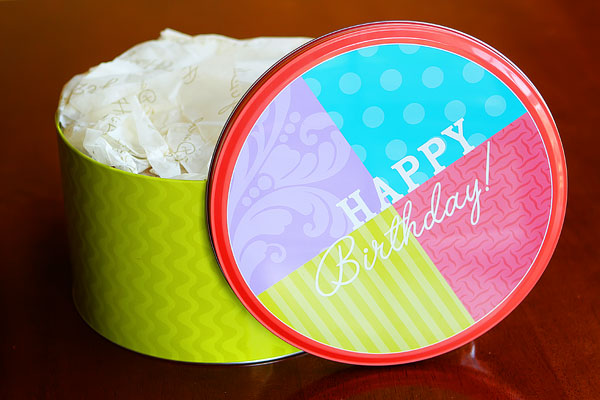 I am so excited for the week ahead. It's Birthday Week on Kevin & Amanda!! I can never seem to let a birthday come and go on just one day, so I'm taking the whole week to celebrate. :) In honor of this special milestone, and to thank you guys for being so wonderfully you, I've picked a few of my favorite things and a few of my favorite brands to sponsor a week long birthday bash with seven days of fabulous prizes and giveaways. I hope you guys like giveaways!!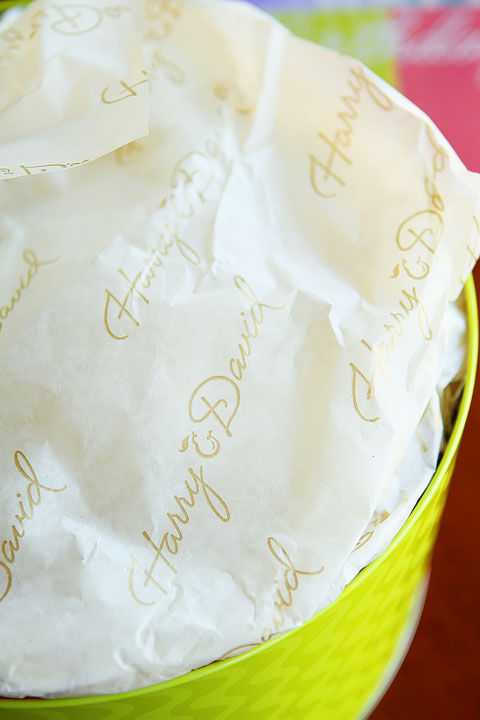 Kicking off Birthday Week is this fun Birthday Party Tin from Harry & David. It wouldn't be a party without treats, right?? :)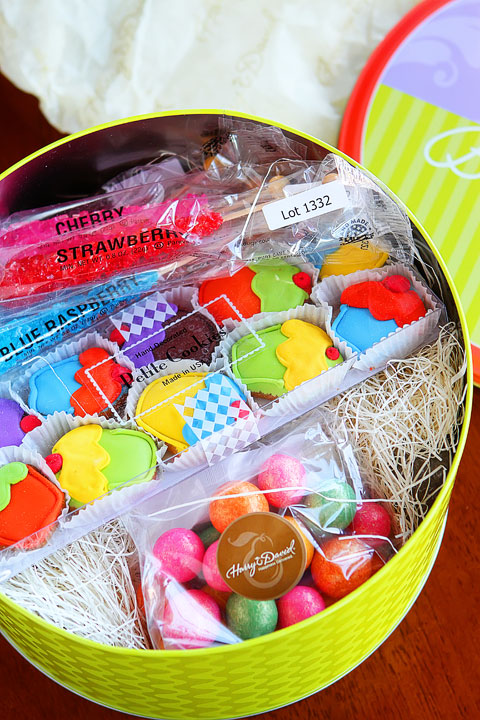 This fun tin is packed with chewy chocolate chip cookies, cupcake shaped frosted cookies, Moose Munch popcorn, malt balls, rock crystals — so many colorful yummy treats!!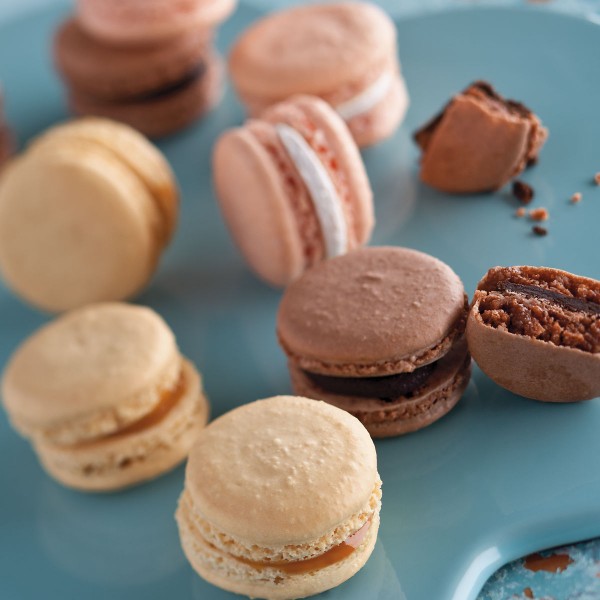 And because you guys know how much I love macarons, you'll also be receiving this box of 12 french macarons, in chocolate, raspberry and caramel flavors. Yum!!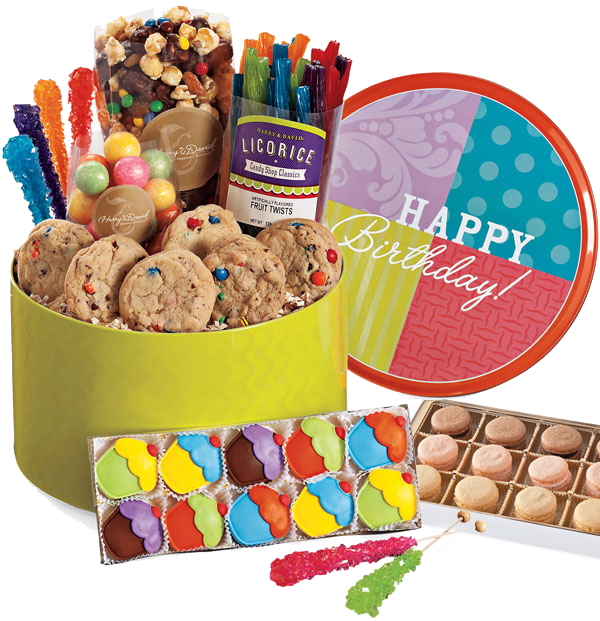 The Giveaway (Winners Announced!)
Three (3) Kevin & Amanda readers will win a birthday celebration prize from the gracious folks at Harry & David which includes:
Time's Up!
The winners of the Harry & David 10th Birthday Bash Giveaway are:
#7 Gina Myers
#574 Laci
#706 Emily
Congratulations girls!! I've sent ya'll an email. Enjoy your goodies!! :)
How to Enter
To be entered to win the Harry & David Giveaway, all you have to do is leave a comment on this post. What's the most memorable gift you've ever given or received?
Contest ends tomorrow at 8 am CST. One entry per person, please. Winners will be chosen by Random.org and notified by email. Giveaway provided by Harry & David.
More from Harry & David: If you liked this giveaway, check out Harry & David on Facebook and Twitter. Let them know we sent ya! :)
Harry & David on Facebook
Harry & David on Twitter
New giveaways every day this week in honor of Birthday Week!
To make sure you don't miss a giveaway, subscribe to Kevin & Amanda updates by Email or RSS. You can also get updates on Facebook and Twitter.
Good luck, friends! Thanks for celebrating with us!!