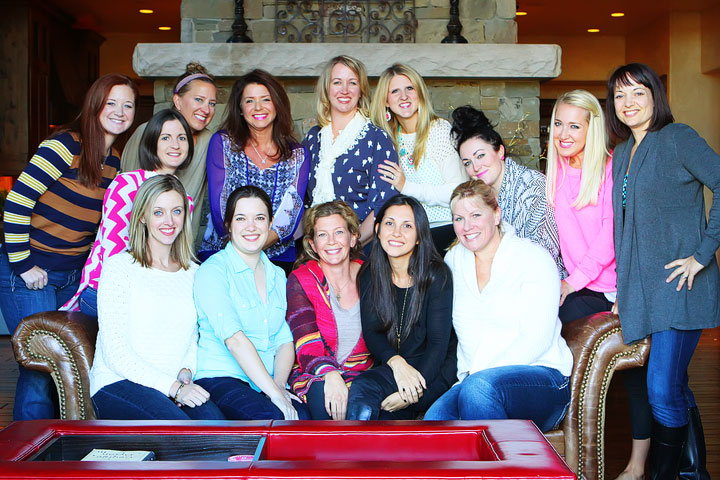 Earlier this month I got to spend the most amazing four days tucked away in a cabin in the mountains of Park City, Utah with some of my favorite blogging girlfriends. I love going to blogging conferences, but my favorite part about them is after the conference — when we're back in the room, in comfy PJs, and all piled around a laptop sharing tips, asking questions, learning new tricks, helping, and inspiring one another. These stolen moments are few and far between at a regular conference, but impact they have — feeling encouraged, refreshed, and motivated — make the entire trip worthwhile. How great would it be to get to spend a whole conference just doing that?!
A few weekends ago Maria from Two Peas and Their Pod and Heidi from Foodie Crush made that happen.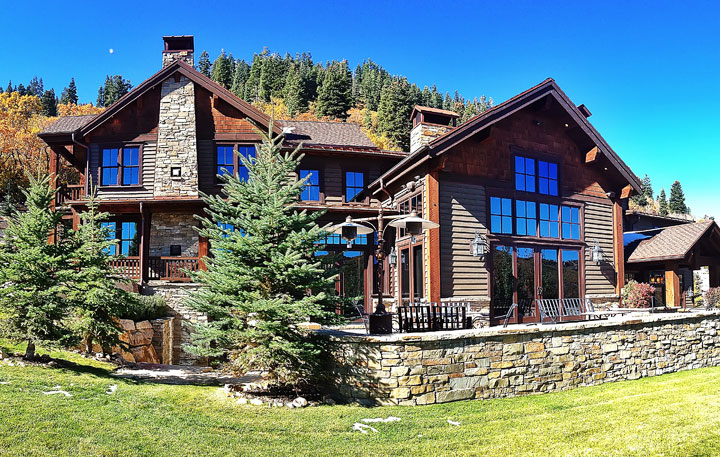 They invited us to their very first Better Blog Retreat at a gorgeous Anthology Storied Destinations vacation home nestled right in the mountains of Park City, Utah. This secluded home is accessible only by a ski slope or a hidden tunnel! But it's still close enough so you can walk right to downtown Park City and all the cute shops and boutiques.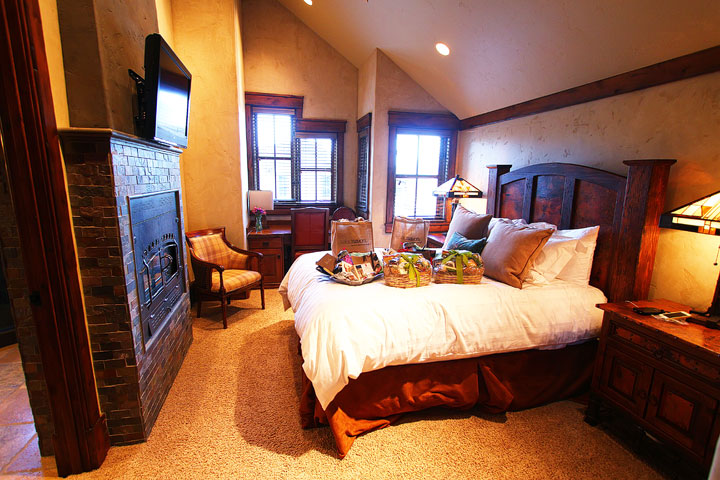 The house was incredible! It was 5 stories, sleeps 15 people, and had more rooms than I could count — including a theater and it's own spa and sauna. Right in the house! :) Here were my digs for the weekend with the best roomie ever, Jenny from Picky Palate. :)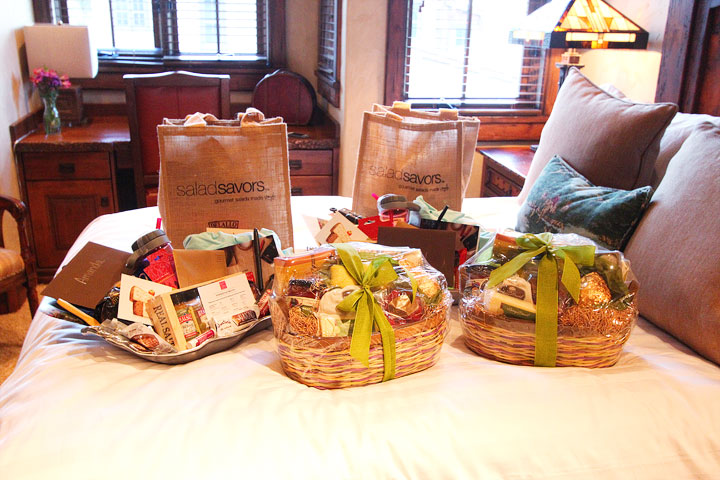 There were so many goodies waiting for us when we arrived! :) Was so excited over the beautiful gift baskets from Harry and David. It felt like Christmas morning. :)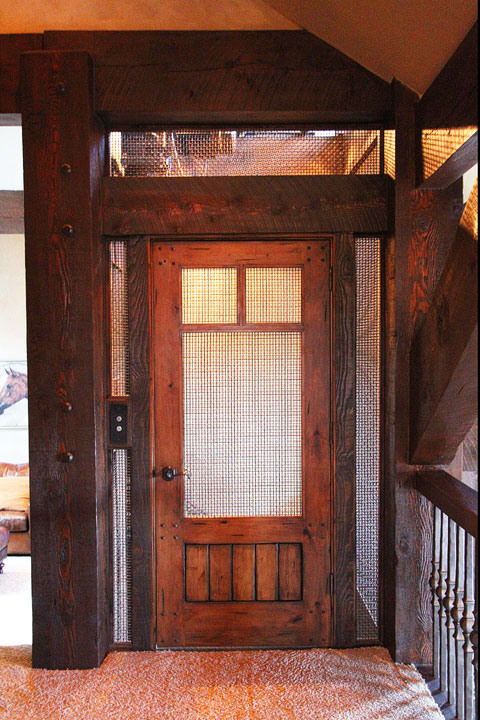 The house even had its own elevator!! It definitely came in handy with our luggage since we were on the 5th floor, lol! :)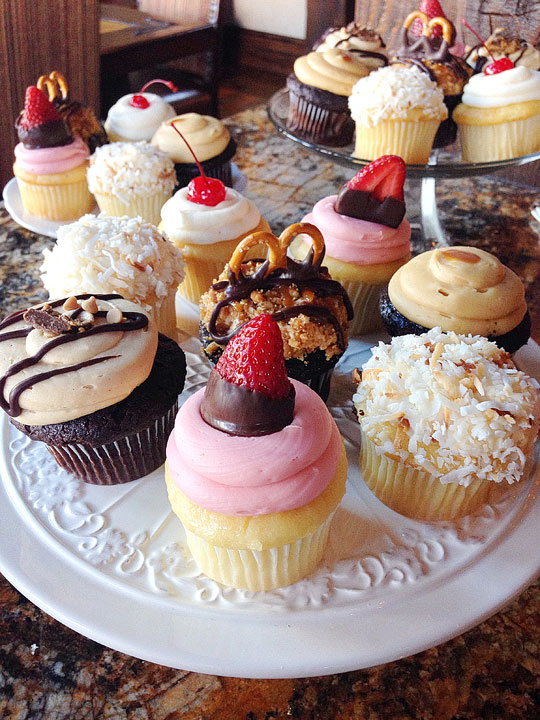 Like any good food blogging retreat, there were treats everywhere. :) How fabulous are these cupcakes from from Sweet Tooth Fairy Bakery??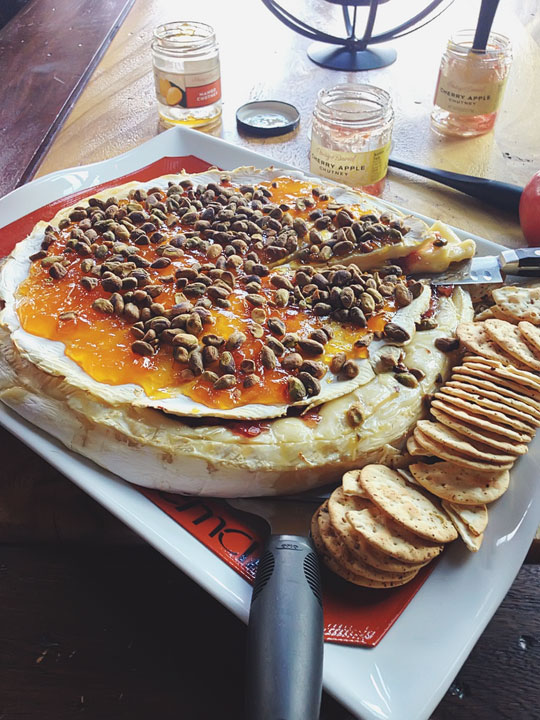 The adorably sweet Sandy Coughlin from The Reluctant Entertainer made her famous baked brie with ingredients from Wisconsin Cheese and Harry and David. You guys. My life was changed. I will admit that I somehow made it through my 30+ years and have never had baked brie. I don't know HOW I let such a travesty occur. If I could go back in time and find the Amanda that let that happen, I would spank her. This was seriously one of the most amazing things I have ever eaten. And the way Sandy did it, it was so simple to whip up. You could have a jaw-dropping, life-changing, everyone's-talking-about-it appetizer with just a few simple ingredients in just 10 minutes. And everything but the brie can kept in the pantry for surprise guests!
The recipe is coming to her site soon, but for now, here's one of her similar recipes: Baked Brie with Cranberry Relish. I will for sure let you know when the recipe is on her site because I will be making it immediately!! :)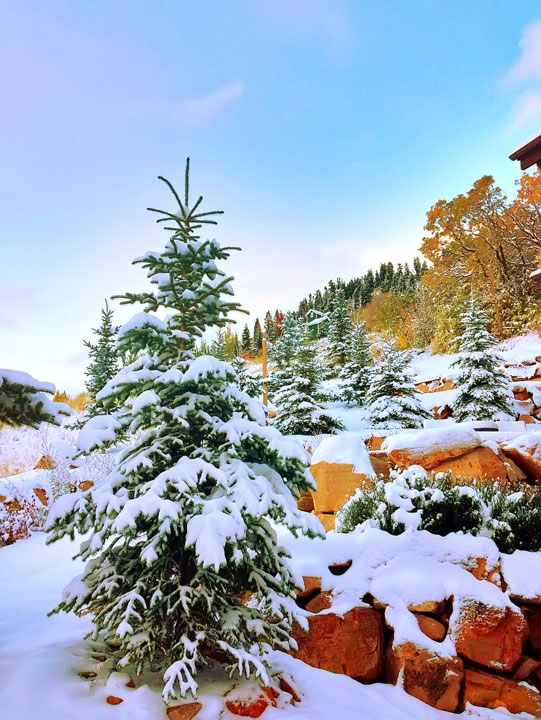 On our first morning in Park City, we woke up to a winter wonderland! Everything was covered in a blanket of snow.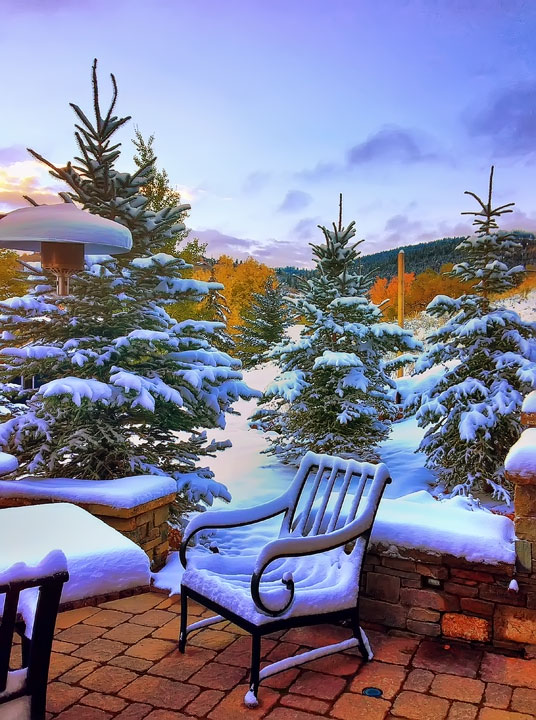 We were there at the perfect time. It was such a treat to be able to experience Utah's stunning fall colors and a frosting of fresh snow.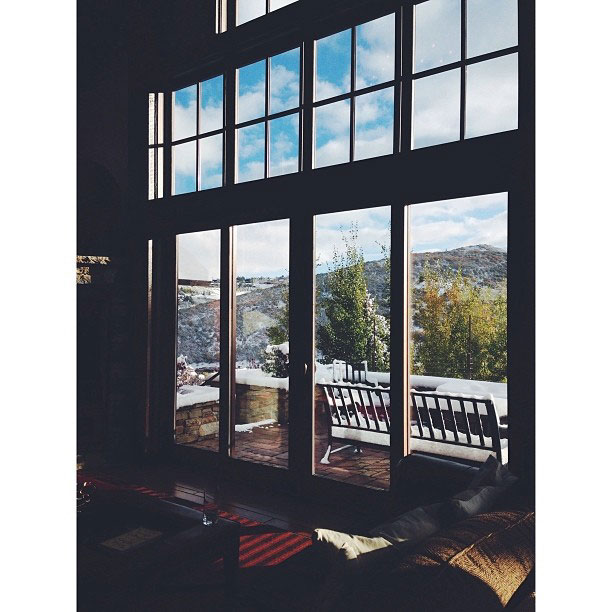 Photo via Lisa
Loved bundling up inside, curling up on the couch, and watching the snow fall silently on the mountains.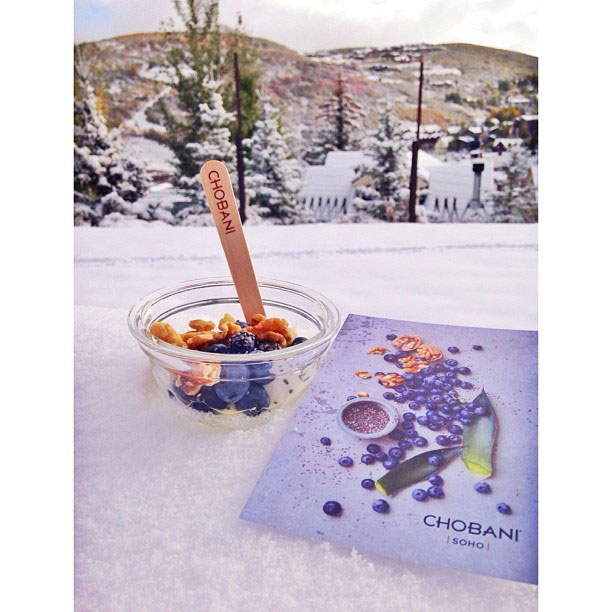 Photo via Jenny
For breakfast, Chobani arranged an amazing yogurt bar for us. They whipped up their yogurt creations from their Chobani SoHo cafe menu. There were so many delicious ingredients and toppings! My favorite was the pistachio and dark chocolate creation. And oh my goodness, look at this peanut butter and jelly one!! :)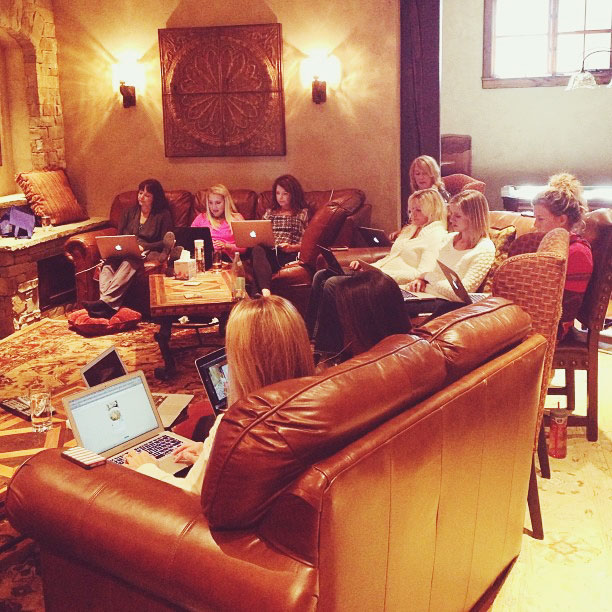 Photo via Maria
After breakfast we all piled into the theater room to start the day. :)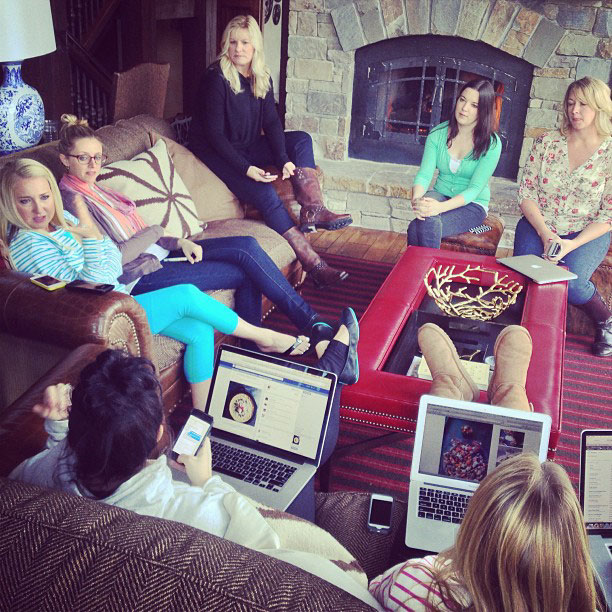 Photo via Kelley
Everyone in the group had something unique to contribute. We spent all day learning from one another. We just kept bouncing from topic to topic. Such an honor to learn from these talented ladies! :)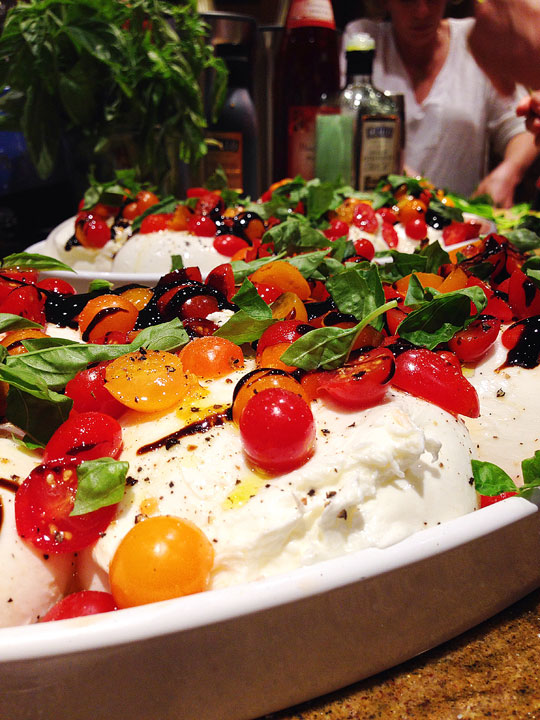 Maria and Heidi spoiled us! They prepared amazing dinners for us every night. I nearly died when they brought out the burrata! Have you ever had burrata? It's like mozzarella cheese, but when you cut into it, more gooey cheese falls out. The first time I had it was when we were in Italy, and I seriously about fainted the first time I saw it happen, lol! If you ever see it on a menu, get it for sure!! :)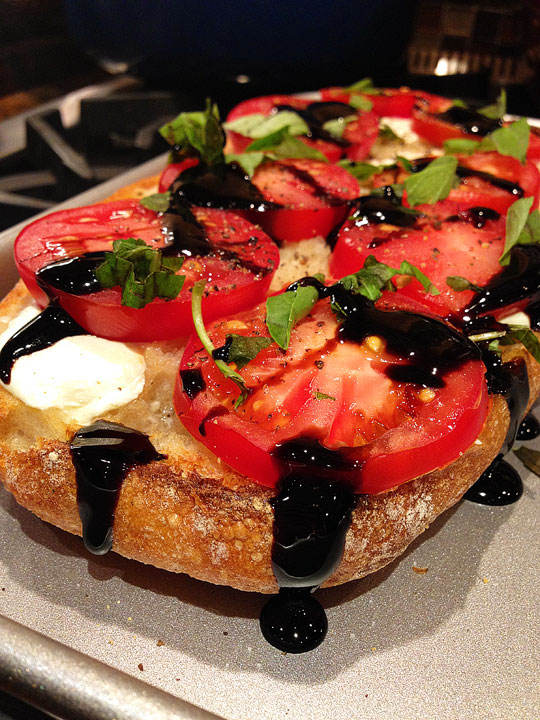 Delicious Caprese Garlic Bread topped with fresh mozzarella, sliced tomatoes, chopped basil and DeLallo balsmic glaze.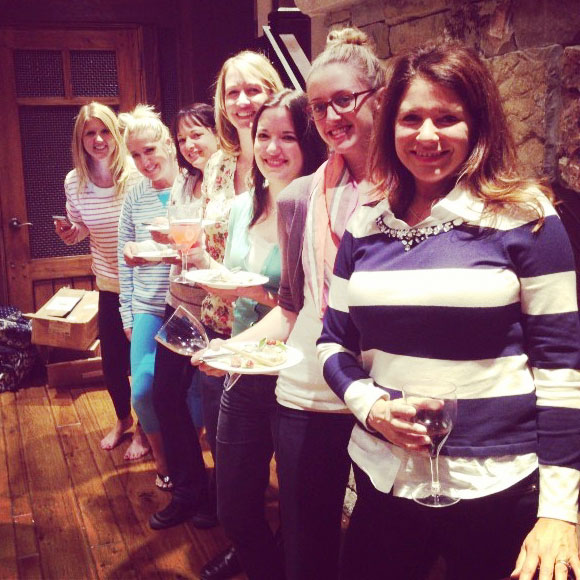 Photo via Rachel
Loved eating all our meals together with this sweet group of friends.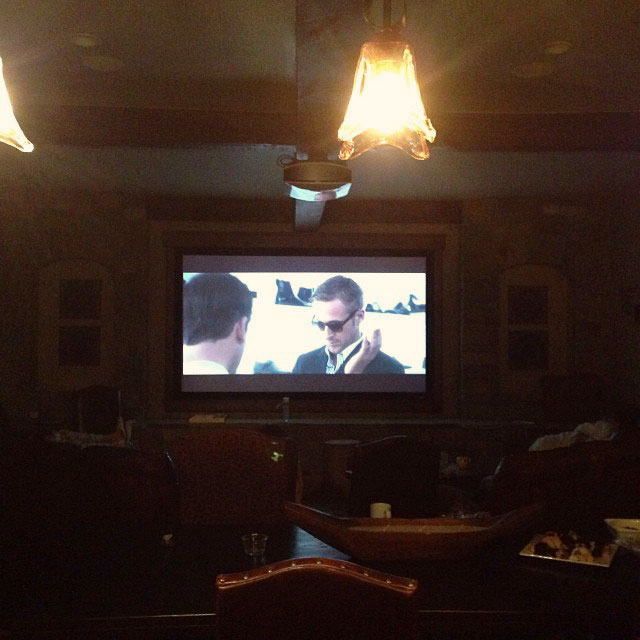 Photo via Kristen
After dinner we curled up back in the cozy theatre room to watch a movie. Of course Ryan Gosling was involved! ;)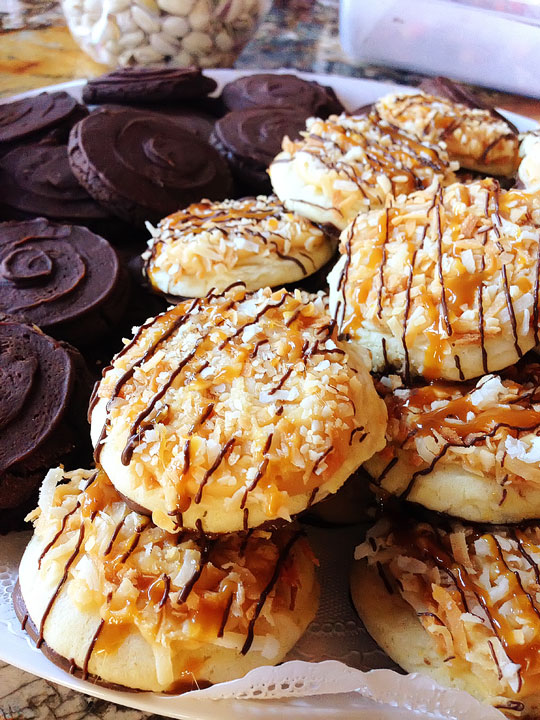 The next day there were more goodies from Sweet Tooth Fairy Bakery! Loved these brownie and samoa cookies.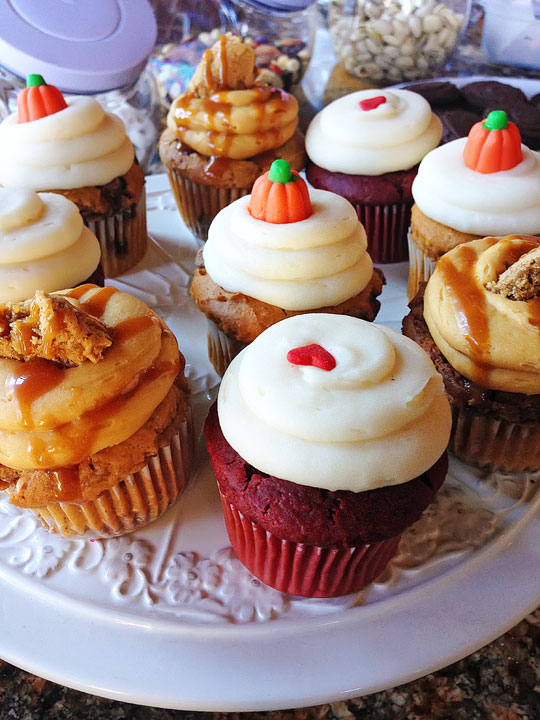 How gorgeous are these fall cupcakes??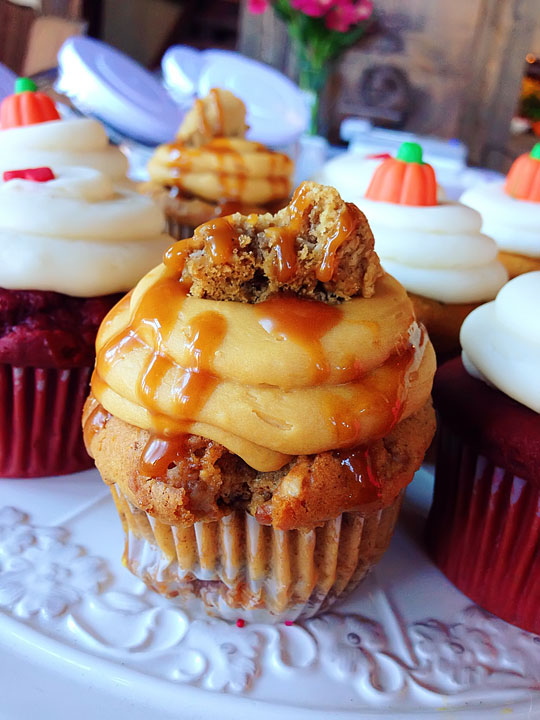 Dying over this caramel apple cupcake!! It was definitely a sweet weekend :)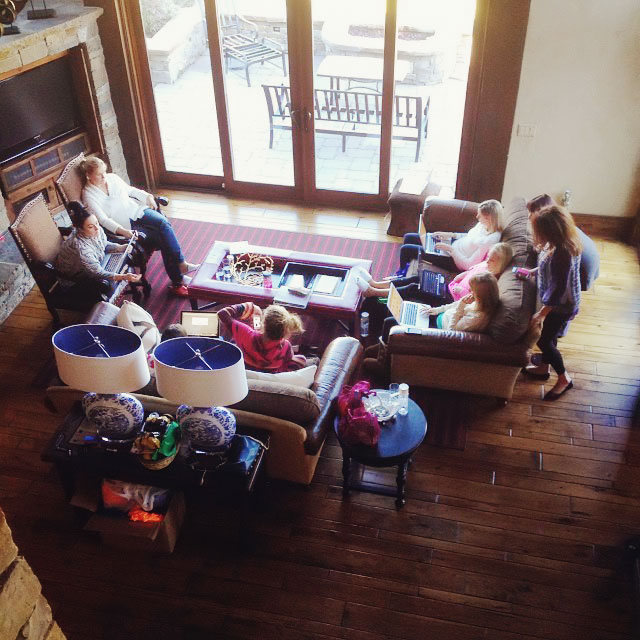 Photo via Rachel
We spent the morning in yoga pants, cozy sweaters and scarves, comfy boots and sharing more about what we love.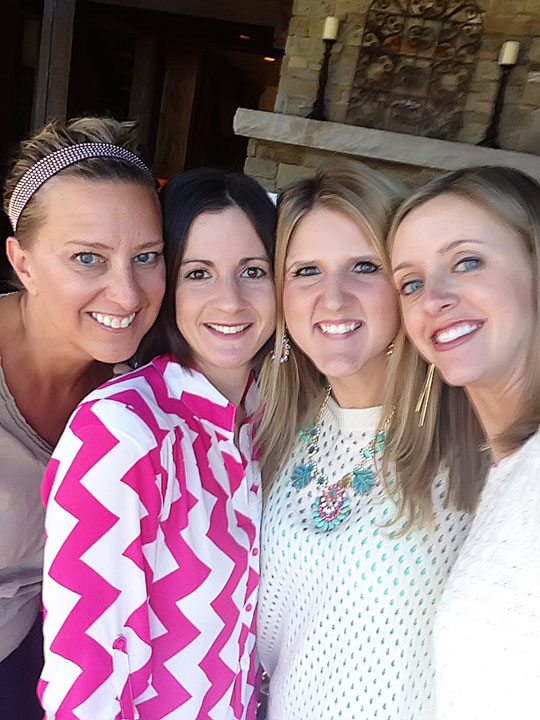 And taking breaks for selfies ;)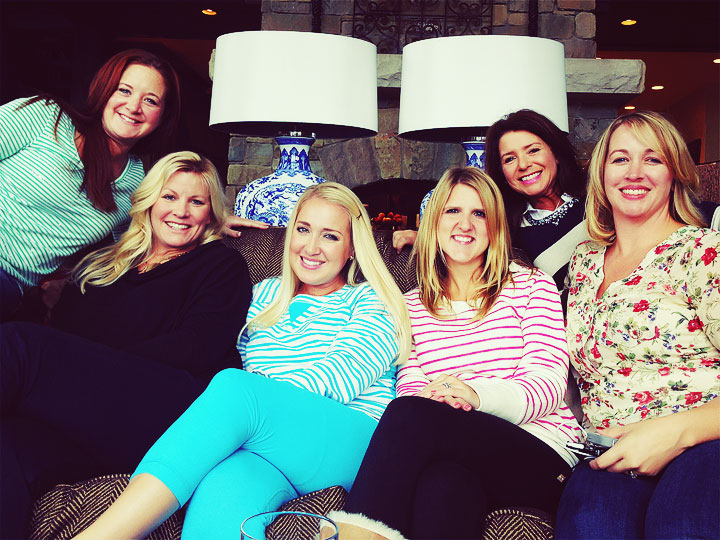 Learned so much from these ladies and had so much fun just hanging out for a weekend. We got some much needed downtime. It truly felt like a vacation because we just stayed bundled up in the house all weekend in comfy clothes! :)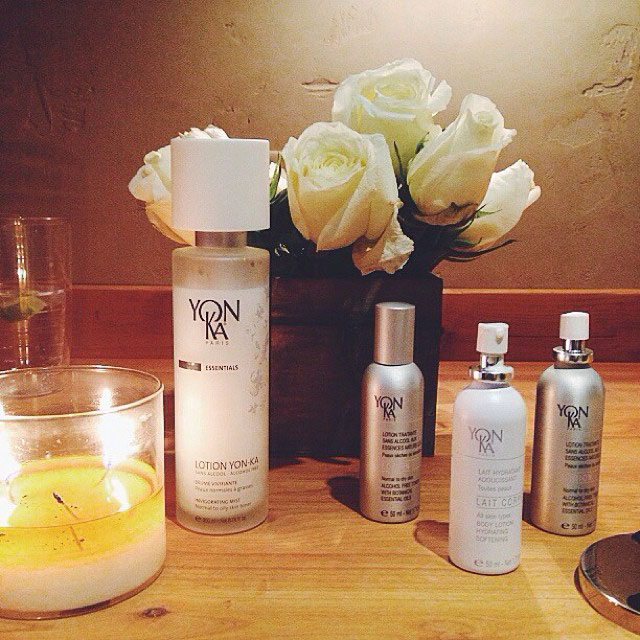 Photo via Heidi
Maria and Heidi surprised us with another treat!! On Saturday afternoon, they had Zante Spa come to the house and give everyone spa treatments.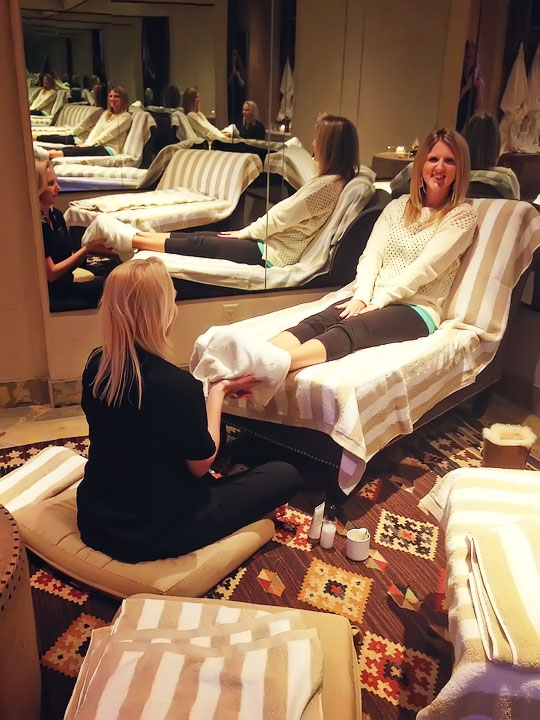 I had the most amazing back massage of my life and a glorious foot massage!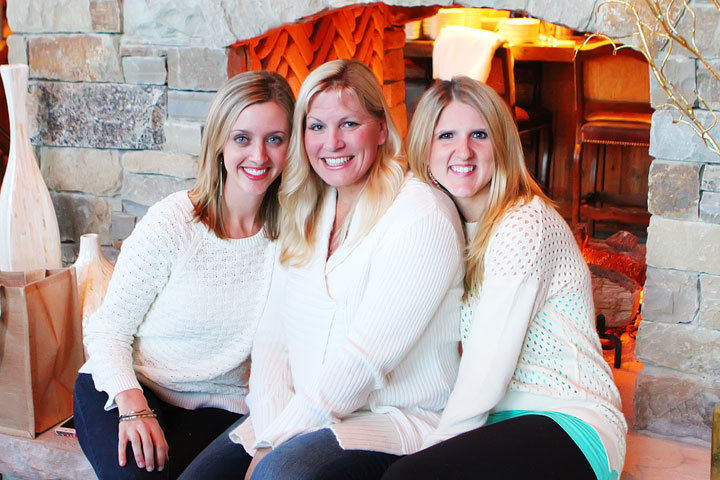 After we were all relaxed, we cozied up by the fire.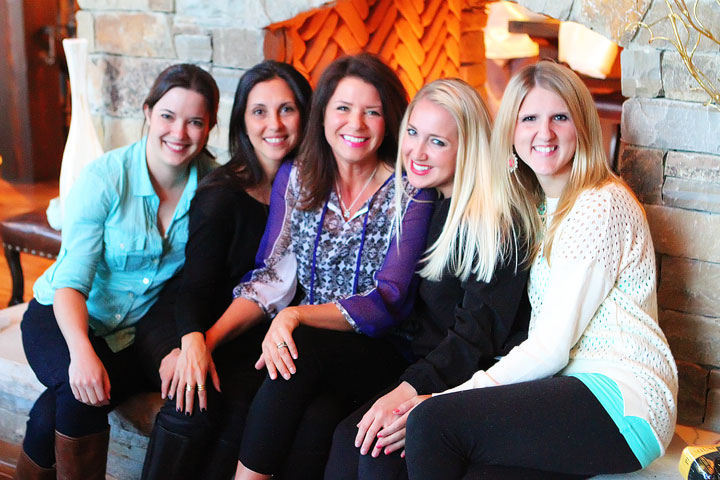 Love, love, love these girls!! :)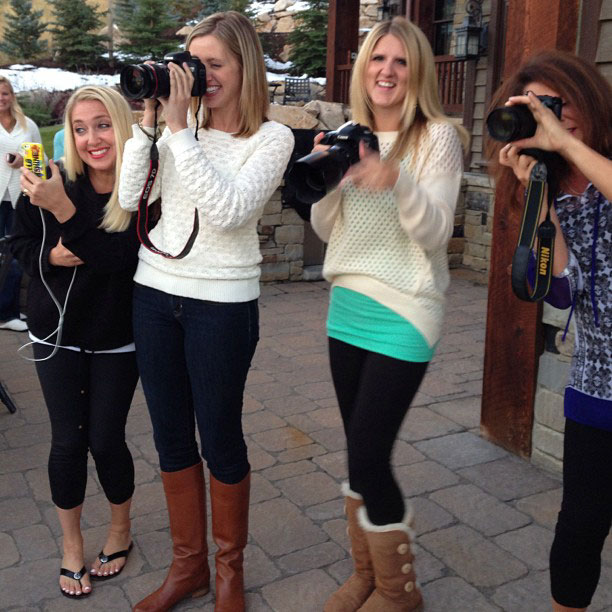 Photo via Gina
It was our last night, so we took lots of pictures. :)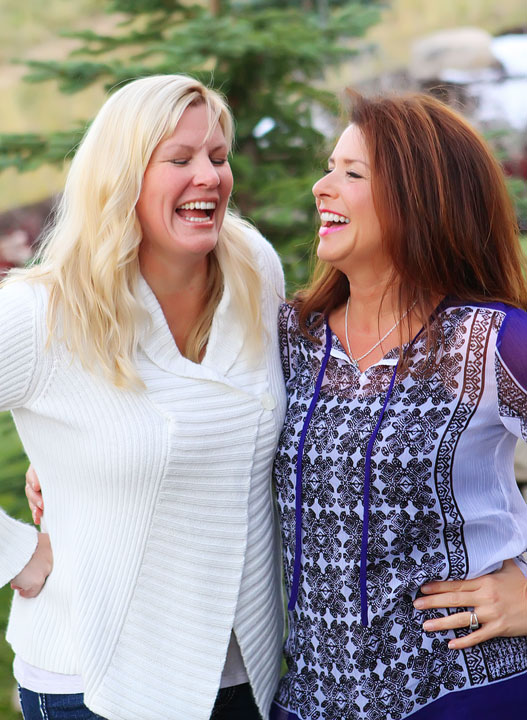 Lori and Sandy are so cute! :) They kept trying to get a picture together, but they couldn't stop giggling, lol! :)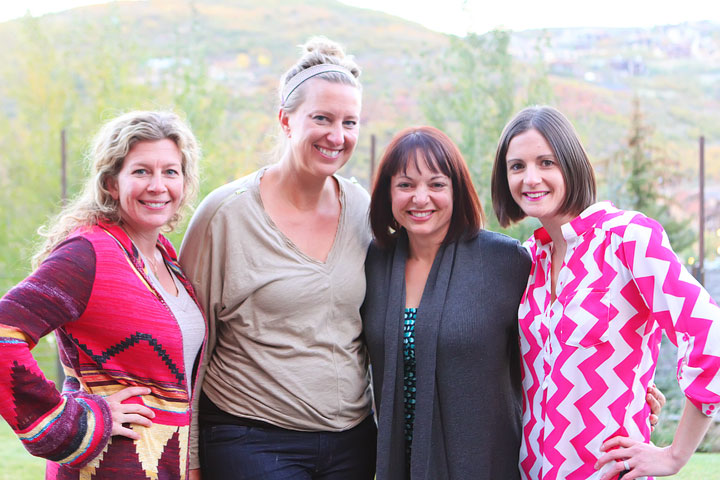 The Utah girls! Kelley, Heidi, Dara, and Maria.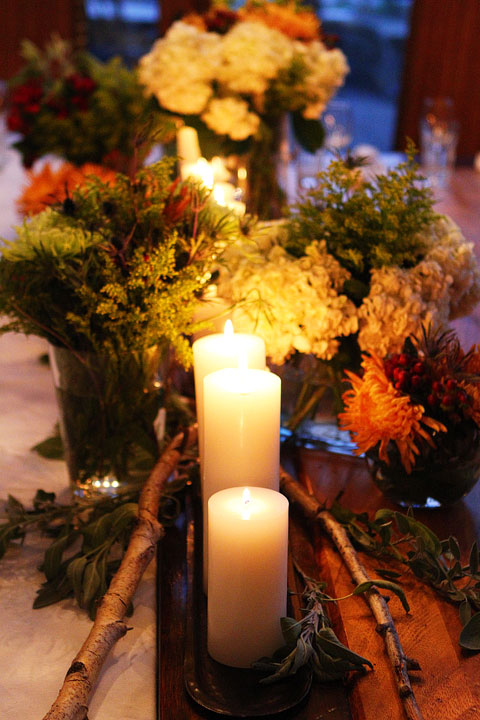 On our last night together we were in for yet another wonderful treat — the executive chef from Deer Valley Resort came to the house and prepared a special dinner just for us.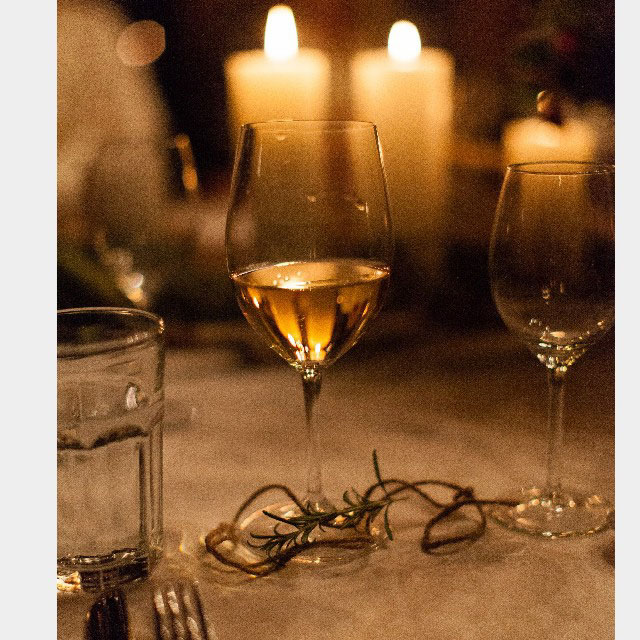 Photo via Rachel
The food was amazing. The atmosphere was perfect.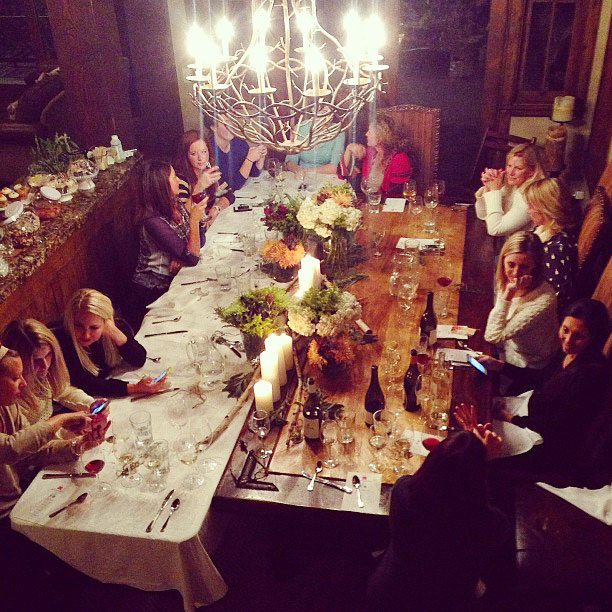 Photo via Maria
I couldn't have asked for a better evening.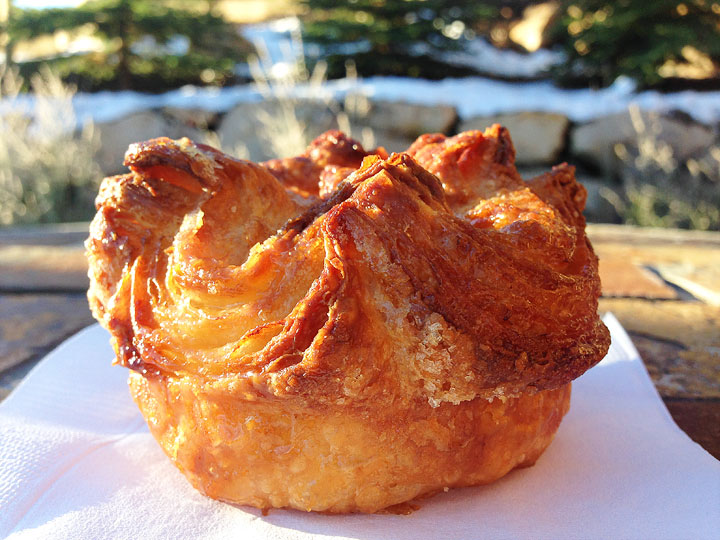 The next morning we woke up to fresh Kouing Aman pastries from Les Madeleines for breakfast.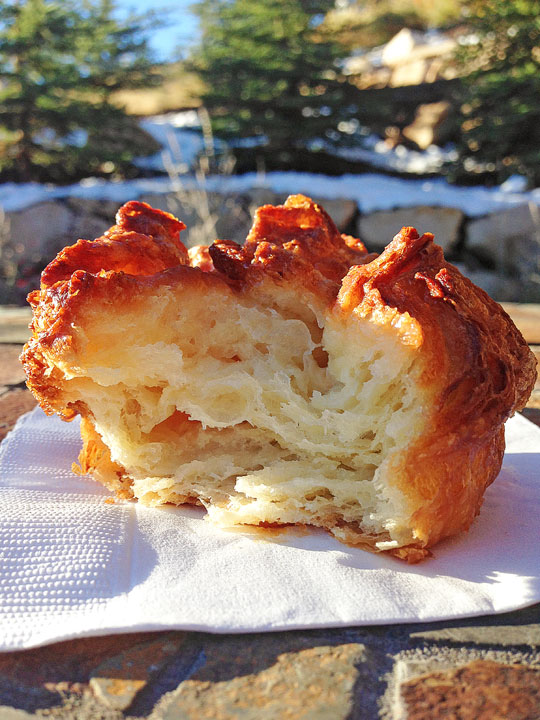 If you've never had Kouing Aman, I'll just tell you. It's phenomenal. It should be physically impossible how much butter is packed inside each flaky layer of dough. The outside is caramelized in sugar for a crisp crust. It's what a "cronut" wants to be, but never quite got there. If you ever seen one in a bakery, grab it immediately! It's worth standing in line at 4 am for. ;)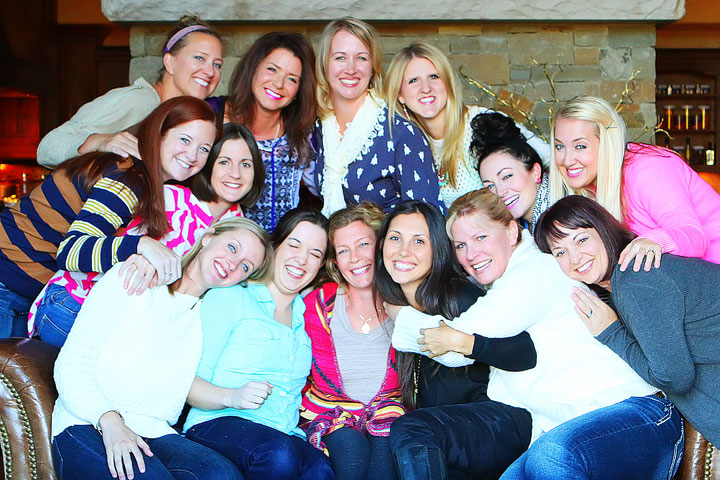 So grateful for every minute of our weekend in Park City with this amazing group of friends. I came home feeling refreshed, energized, and excited. Will never forget our time spent here!
Better Blog Retreat Girls: Heidi, Sandy, Kristen, Amanda, Jessica, Jenny, Rachel, Maria, Ali, Lindsay, Kelley, Gina, Lori, and Dara (And Lisa, not pictured! :) xoxo)
HUGE, huge thanks to Maria and Heidi for making this happen. You girls are AMAZING!! :) They seriously did so much work behind the scenes to make the weekend truly magical. Thank you, thank you, thank you.
And thank you so much to all of our sponsors who spoiled us all weekend! Anthology, Chobani, DeLallo, KitchenAid, Deer Valley, OXO, Whole Foods, Wisconsin Cheese, Harry and David and many more. All I can say is wow. Thank you!! :)