Alfredo Tortellini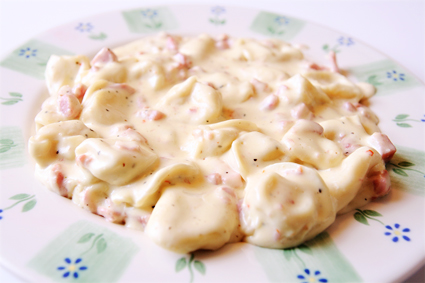 Alfredo Tortellini is a quick and easy meal that can be ready in 15 mins or less for those nights when you've only got 30 minutes to prepare it and eat dinner before you have rush back out to take your obnoxious, degenerate of a dog to obedience school. Like tonight.
The rich, creamy sauce makes Alfredo Tortellini one of my favorite meals.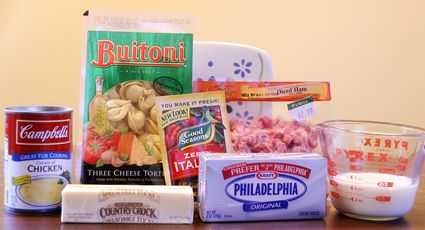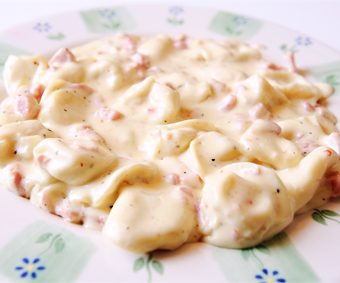 Alfredo Tortellini
Ingredients:
1 (8 oz) pkg cheese tortellini
1 cup ham, diced
(8 oz) cream cheese
1 pkg dry Italian dressing
1 can cream of chicken soup
1/2 cup milk
1/2 stick butter
Directions:
Add tortellini to a large pot of boiling salted water and let cook for 8 to 10 minutes. Meanwhile, heat a skillet to medium heat. Add the cream cheese, butter, cream of chicken soup, Italian dressing, and milk and stir until smooth. Once smooth, add in ham and stir to coat. After the tortellini finishes boiling, drain, then add to cream sauce. Stir to evenly coat and serve warm.