Time's Up! And our randomly chosen winner is… #332, April!
#332 April – I LOVE 4th of July Bar-b-que's!!!! <3
Congrats, April! I've sent you an email! :)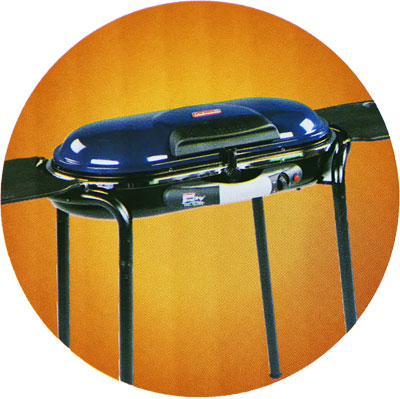 Good Morning! Fourth of July is coming up quick and Crisco wants to make sure you have all the right tools and products to take full advantage of the grilling season this year!
Crisco would like to offer a Kevin & Amanda reader a giveaway to kick off the grilling season right and celebrate 4th of July with this Crisco Grilling Giveaway.
The winner will receive:
Coleman Roadtrip LE Grill ($159.99 value)
Crisco Original 100% Canola Oil No-Stick Cooking Spray
Crisco 100% Extra Virgin Olive Oil No-Stick Cooking Spray
Crisco Butter Flavor No-Stick Cooking Spray
Crisco re-usable shopping bag (huge!)
Crisco grilling tongs
Crisco hot pad
Crisco basting brush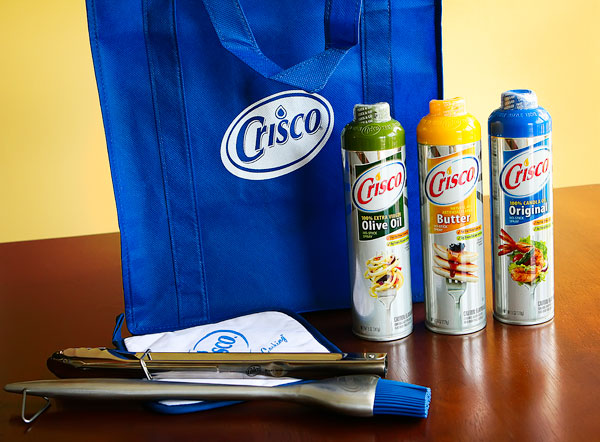 I am loving the non-stick sprays so far and looking forward to trying out the grill! :)
Here's How to Enter!
1. To be entered to win this complete grilling giveaway prize package from Crisco, all you have to do is leave a comment on this post! :) What's "the best thing you ever ate" grilled? :) Tell us all about it! :) This is one of my all time favorite grilled chicken recipes. With fresh fruit and fluffy rice, it's so light and delicious for summer!
2. Contest ends Wednesday, June 30th 8 pm CST.
Thanks so much for looking, and good luck!!! :)