Happy holidays, friends! What a great year 2014 has been. To celebrate, I wanted to share a round-up of our most popular recipes in 2014. These tried-and-true favorites were our Most Viewed recipes in 2014. If you're new to our site, this post is a great way to familiarize yourself with our greatest hits! :)
Counting down from #20…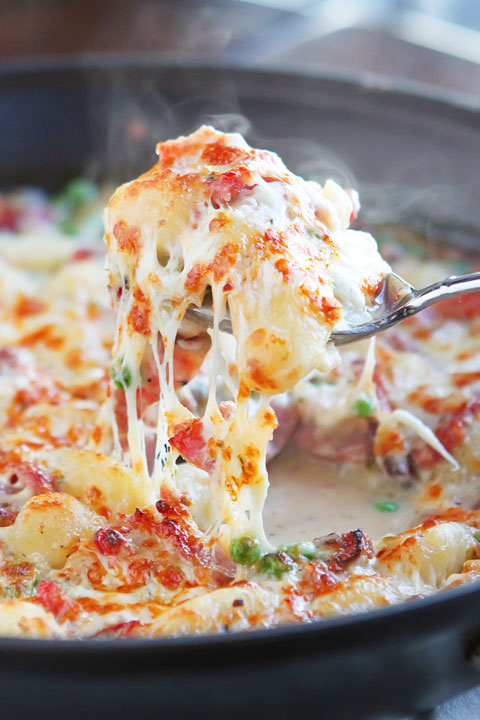 This recipe is PERFECT if you have any leftover ham from Christmas! And if you don't have any, it's worth running out to the store right now to get some. Gnocchi are soft, fluffy, potato dumplings. Mixed in a creamy, cheesy sauce with crispy ham, this one-dish dinner is like grown-up, ultra decadent mac and cheese. Plus you can make it in 15 minutes or less! Make this ASAP.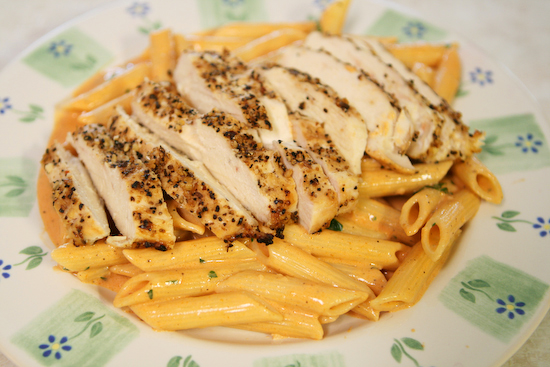 This is one of the very first recipes I ever shared on this site, posted almost 7 years ago!! It still continues to be one of my favorites to make for dinner. The sauce is to die for!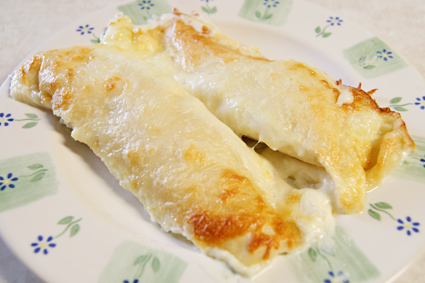 These enchiladas are another one of my very first recipes. The creamy white sauce combined with the crispy, bubbly tortillas still make them my favorite enchiladas of all time.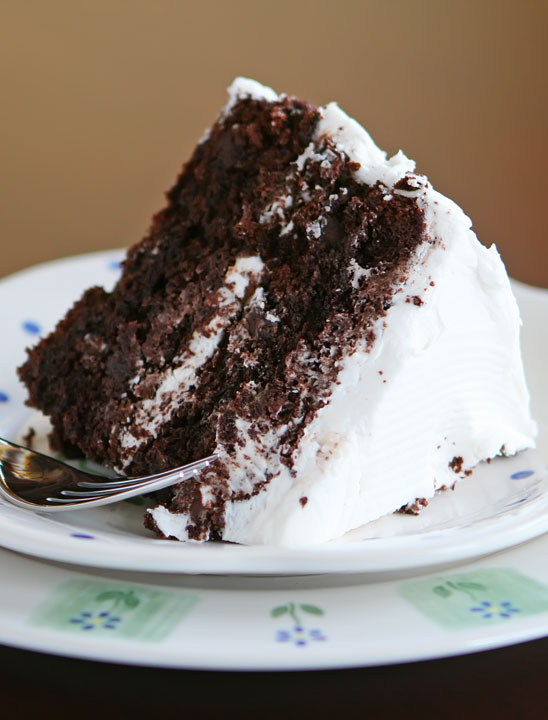 I posted this chocolate cake recipe over 6 years ago, and year after year it is consistently within the top 10 most viewed posts on my entire site. It is a huge hit!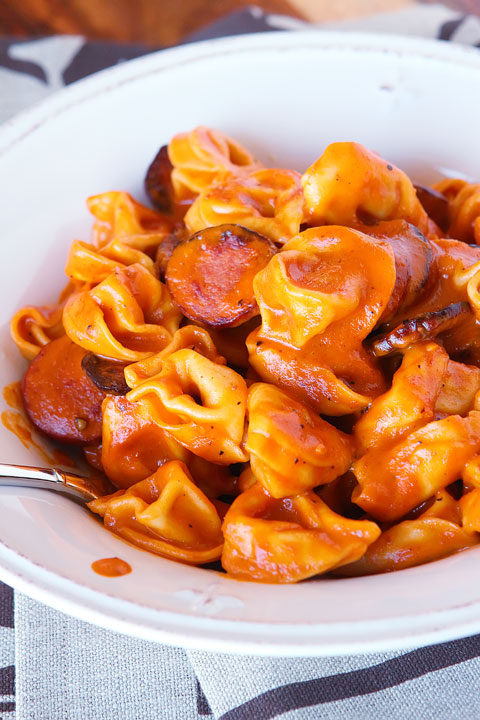 This cheesy, warm, and comforting pasta dish is one of those throw-together meals that is so easy and SO good. Everything's cooked in one pot (even the tortellini!) and it's ready in under 30 minutes. I first shared it in March of 2013. Last year it was our 20th most popular recipe. This year it moved up to #16. I can definitely see why it's so popular! :)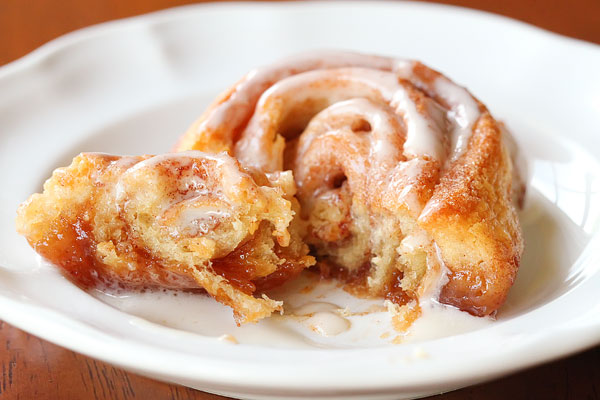 I cannot even tell you guys how much I love these Cinnamon Buns. I'm glad to see them on the list again (they were #15 last year too!), because they are definitely at the top of my list. They are our Christmas morning tradition. They're decadently soft, ultra gooey, and perfectly sweet. Plus they have a secret shortcut. Treat yourself to these cinnamon buns ASAP!!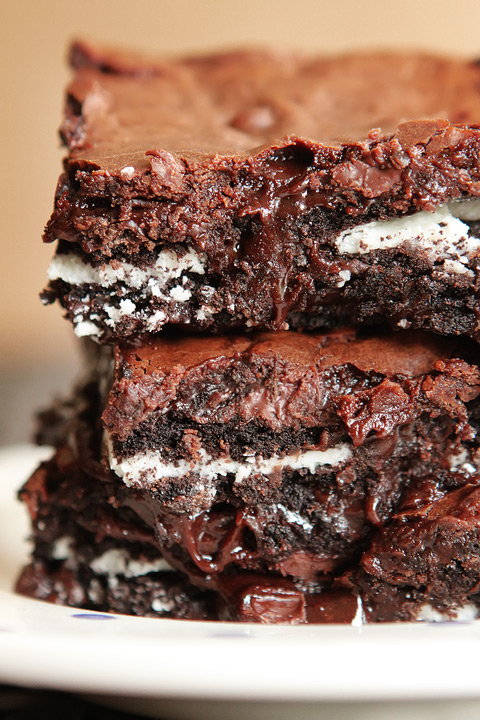 These brownies are insanely gooey, soft, and fudgy. There's cookies and cream ice cream IN the batter!! The addition of whole Oreos in the middle sends them over the top.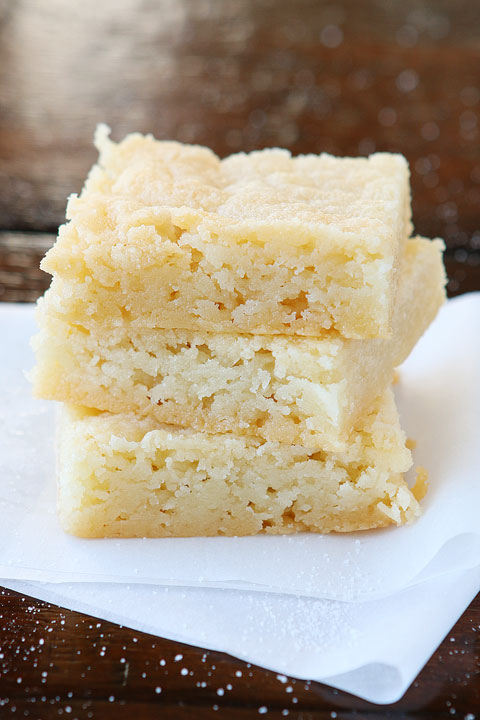 This is a recipe I shared just a few months ago after a weekend in Amsterdam. It tastes just like what we had there! It only calls for 4 ingredients and everyone always raves over this decadent cake!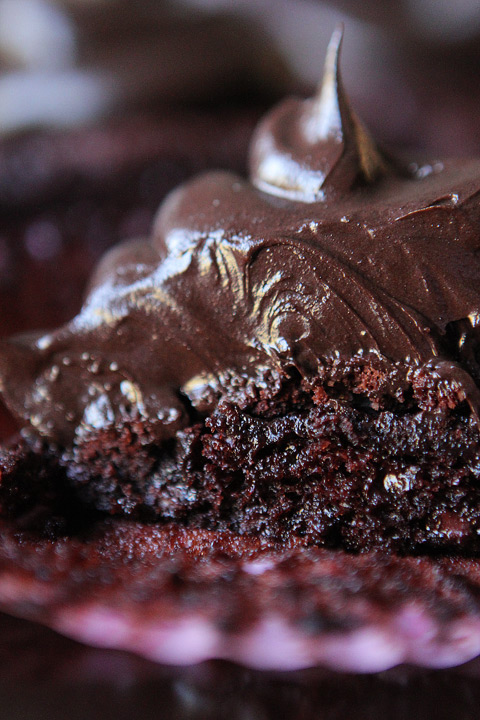 These cupcakes are outrageously sinful and super fun!! The secret is there's brownie batter right in the cupcake. Make these the next time you need a special cupcake! :)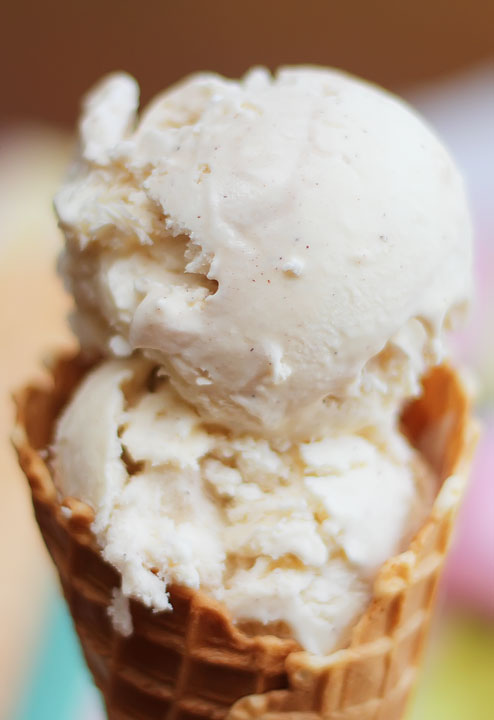 This is the best homemade ice cream ever because you can make it with just two ingredients and you don't even need an ice cream maker. Just a freezer! It's decadently creamy like you wouldn't believe, AND you can add any mix-ins and toppings you desire. This would be perfect for an ice cream party!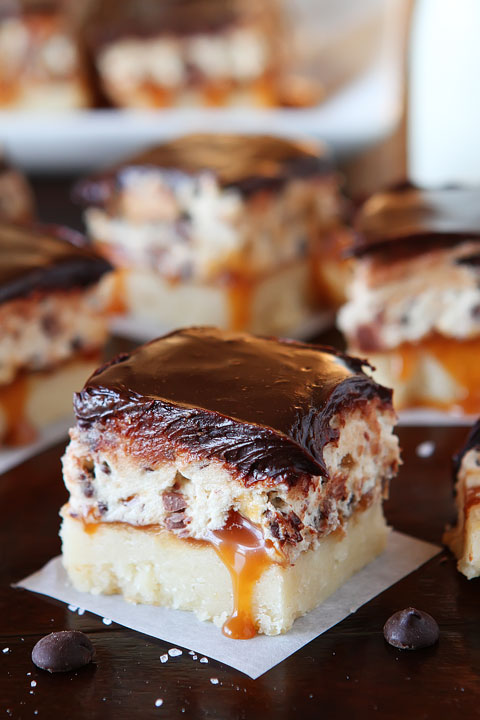 Coming in at #10 on our list are these completely over-the-top Cookie Dough Billionaire Bars. I share a lot of treats with friends, family, neighbors, and Kevin's co-workers, but everyone always says this is their favorite thing I have ever made. If you haven't tried them, put them on your list ASAP!! :)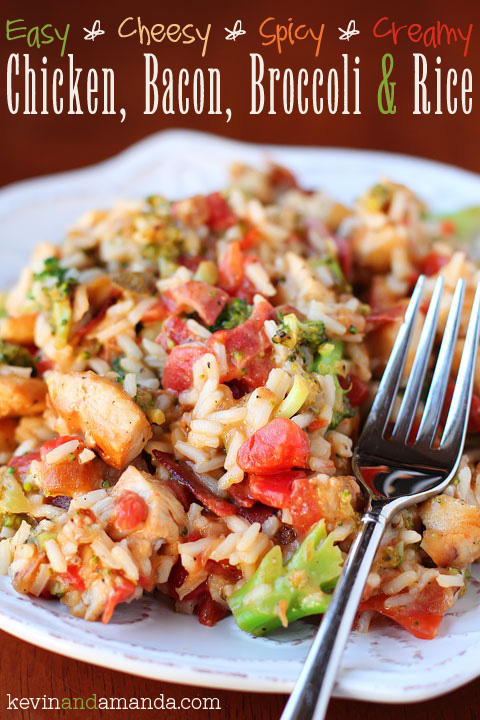 We're in the home stretch now! This is another one of our favorite weeknight dinners. It's like a creamy, cheesy broccoli soup with chicken, bacon, and spicy tomatoes. You can't go wrong with that combo!! :)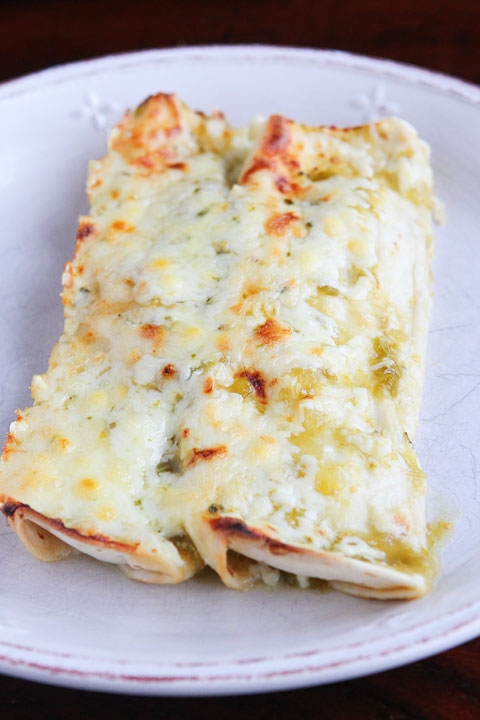 SO glad to see these Salsa Verde Chicken Enchiladas on the list this year! This is a new recipe I posted back in February, but I have to say, they are probably my second favorite enchiladas of all time. I make these ALL the time!! Because they only have 4 ingredients (and are a little healthier), I make them way more often than the other enchiladas on this list. I could eat these every single night.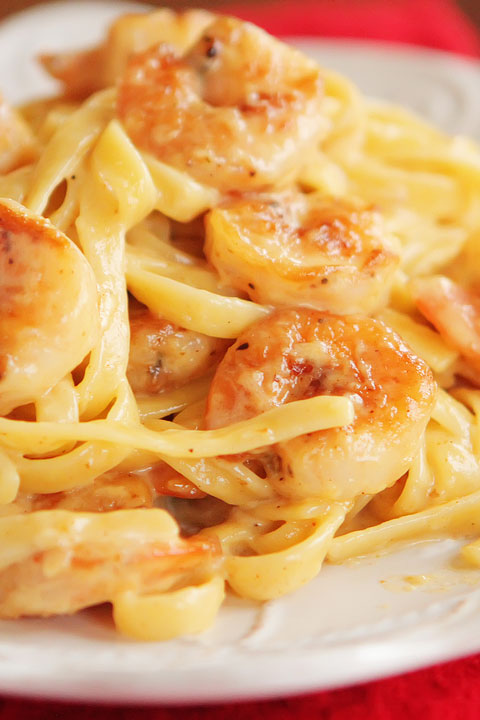 This decadent Crispy Shrimp Pasta is so delicious and so easy to make. It's one of Kevin's all time favorite dinners. It totally deserves it's #7 spot this year!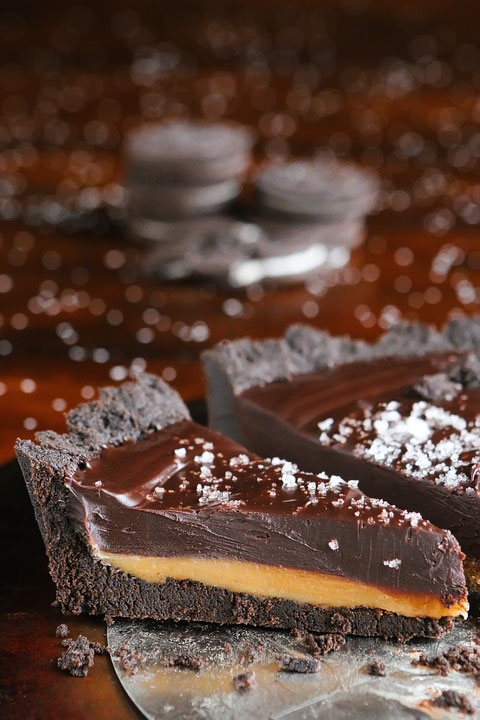 This is a recipe I posted just last month, and it almost immediately shot up to one of THE most popular recipes of all time on our entire site! With just 5 ingredients, it's easy to see why this incredible pie is so popular!! :)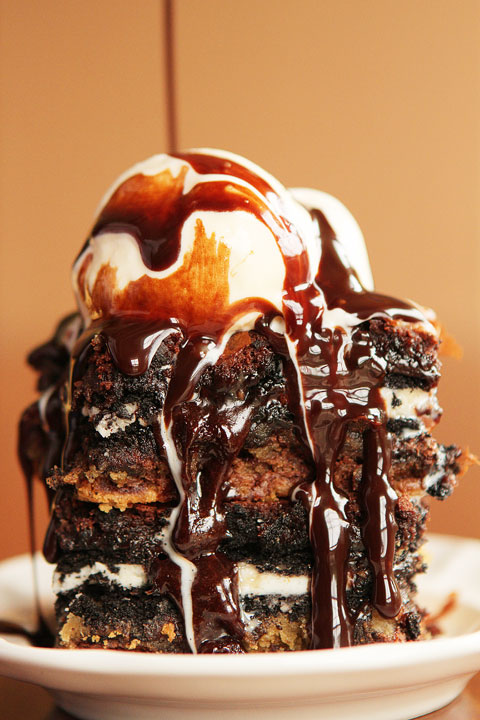 We've made it to the top 5 most popular recipes on Kevin & Amanda! Coming in at #5 is our famous Cookie Oreo Brownie bar. These brownies are definitely one of the most popular recipes on our entire site. When I dreamed up these brownies, I hadn't seen them anywhere else before. I knew they were a winner, but could've never dreamed how popular they would become! Since then I've seen this idea taken all over the internet. There's another blogger who gave them a creative name and gets way more credit for them than I do. However, it's always a compliment when people really like an idea you created.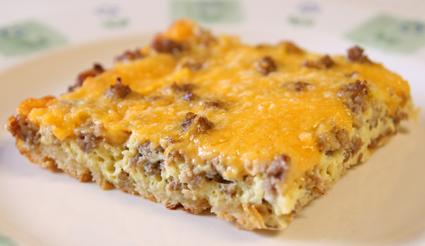 Another one of the first recipes I ever posted, almost 7 years ago. And it comes in at #4! This fabulous 4-ingredient recipe is still going strong. The perfect breakfast for dinner!! :)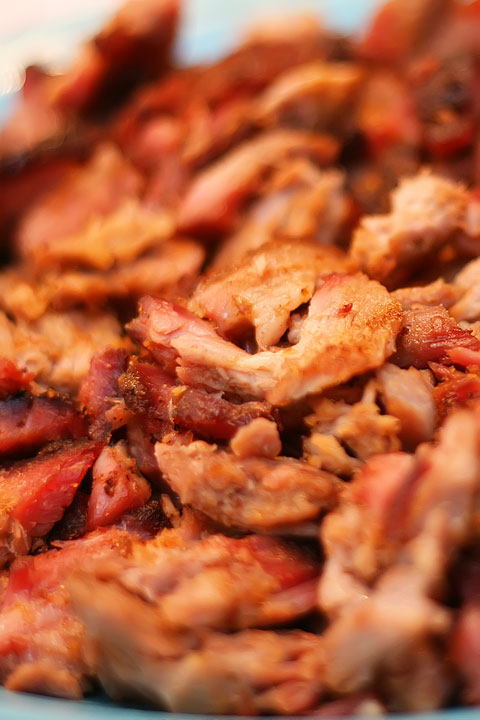 This recipe is a staple in our house. It's probably Kevin's number one favorite thing I make. It's always a huge hit, and it comes out perfect every single time. It always gets requested at get-togethers! It's delicious and versatile. You can make it for Christmas dinner or a backyard BBQ. Your family will be fighting over the leftovers – if there are any! ;)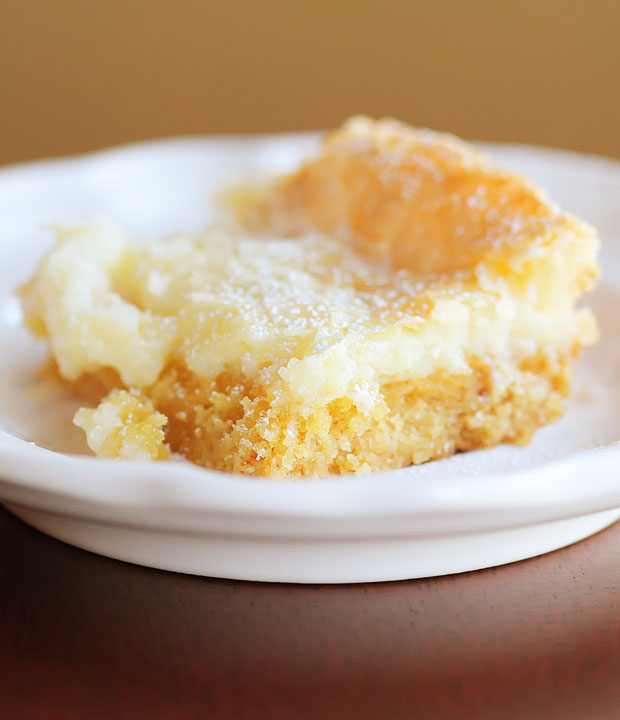 These phenomenal bars have been pinned over a million times on Pinterest. They go by many different names: Texas Gold, Neiman Marcus Brownies, and Gooey Butter Cake just to name a few. These bars have been favorite of mine for years. I used to make them in college to impress boys. But I almost didn't even post this recipe on my site! Click the photo above to read why.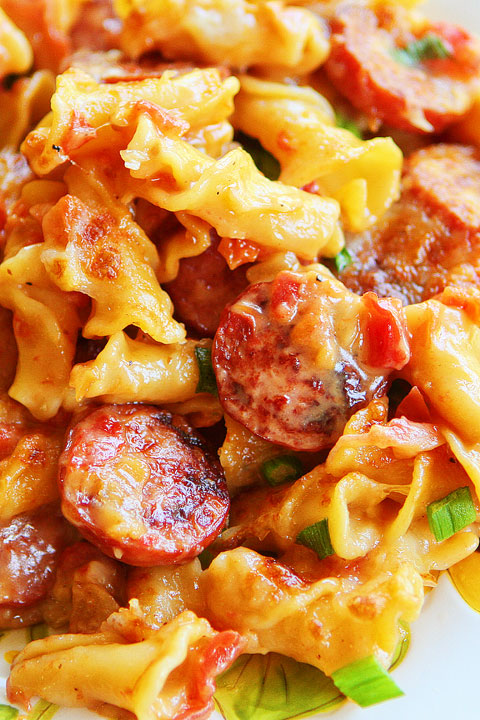 And finally the number one most popular recipe of 2014 is Spicy Sausage Pasta! Not surprised by this one at all! This recipe gets triple the amount of page views of any other recipe on our entire site. It's definitely one of our favorite go-to dinners. I've made it more times than I can count. Everything's cooked in one pot (you don't even have to boil the noodles first) and it's done in less than 30 minutes. It's perfect for those "what am I going to make for dinner??" nights.
***
Thanks for taking a trip down memory lane with me! Did any of your favorites get left off the list? Later this week I'll be posting our Top 10 Most Popular Tutorials! Stay tuned! :)
Most Popular Recipes of 2013
Most Popular Recipes of 2012
Before I go, I just want you guys to know I am so grateful for each and every one of you who take the time to read my blog. I have loved every second of sharing it with you.
I can't wait to see what 2015 brings. Happy New Year!