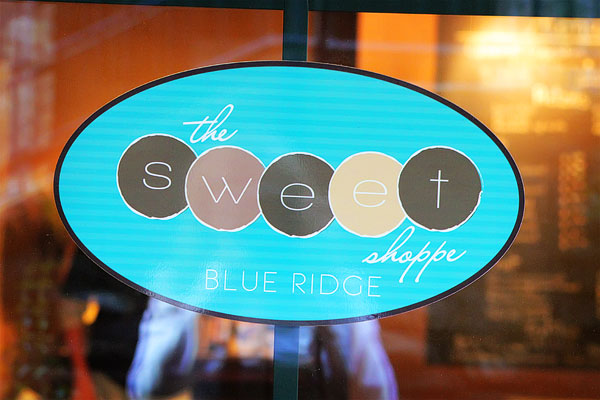 You guys know I can't go anywhere without finding cupcakes! The Sweet Shoppe of Blue Ridge is a new cupcake bakery on Main Street with tons of fun cupcake flavors as well as a case full of chocolates, truffles, and caramel apples. Yum! Let's see what they had to offer last weekend while we were there.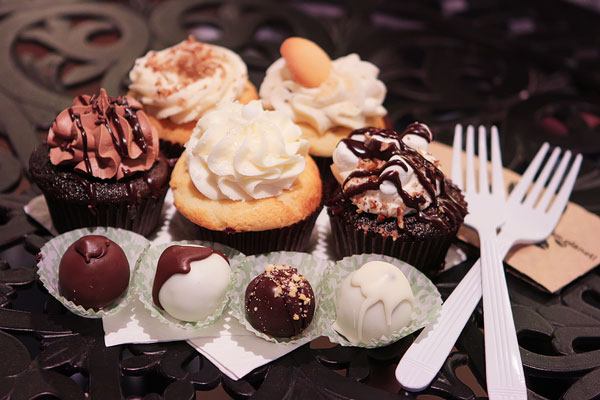 Here's what Kev and I picked out. Heaven help me!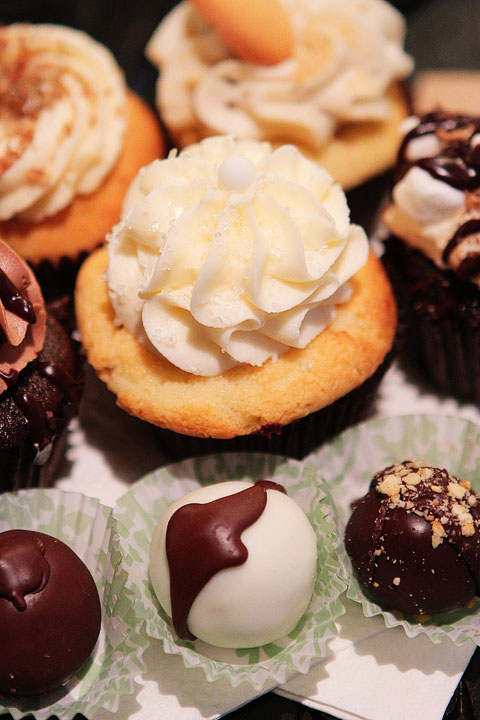 You know we had to start with the Blonde Bombshell! Vanilla cupcake with vanilla buttercream — my favorite cupcake flavor combination. Loved the chewy, crackly cupcake top here!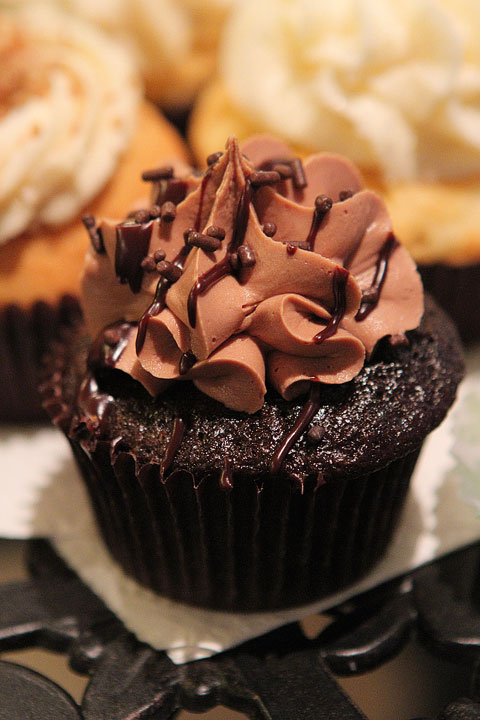 Oh my. Next we moved on to the Chocolate Lava Fudge cupcake. This cupcake totally surprised me and ended up being my favorite of the day! I wish I'd snapped a photo of the inside of the cupcake.  It was so soft, so fudgy and so chocolaty. Unfortunately I was too busy snarfing it down. The Chocolate Lava Fudge cake lives up to its name!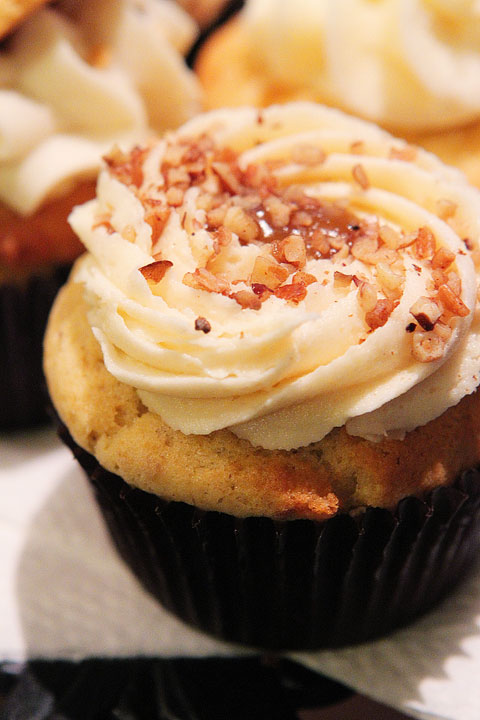 The Pecan Pie cupcake was totally a last minute impulse buy. How fun is this little cupcake? I totally couldn't resist the brown sugar buttercream. Add that to a sweet vanilla cupcake stuffed with caramel? Sold.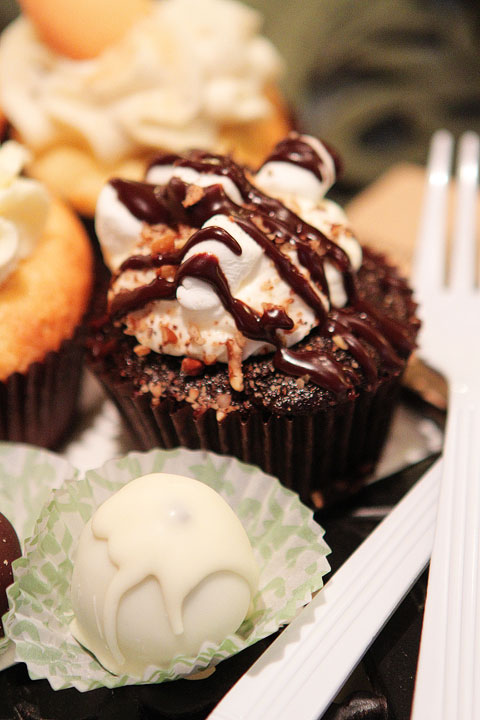 Mamma Mia. This is the Sweet Shoppe's Mississippi's Mud cupcake.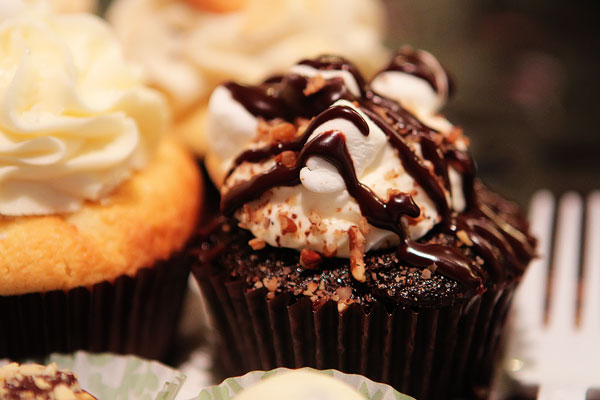 Mamma mia. It's that same wonderful, gooey chocolate cake as found in the Chocolate Lava Fudge cupcake, but this one's topped with a light and fluffy marshmallow frosting, topped with more mini marshmallows and a chocolate drizzle. Hello lover. This was my second favorite cupcake of the day.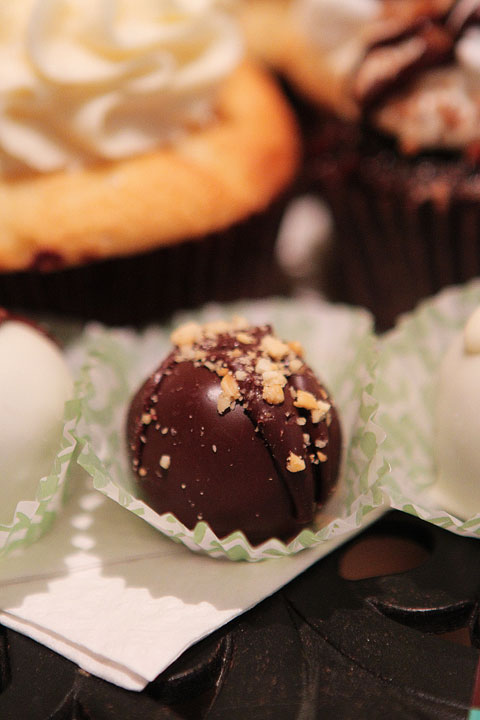 Oh! We also got a few truffles too. Here was our chocolate peanut butter truffle. Yum.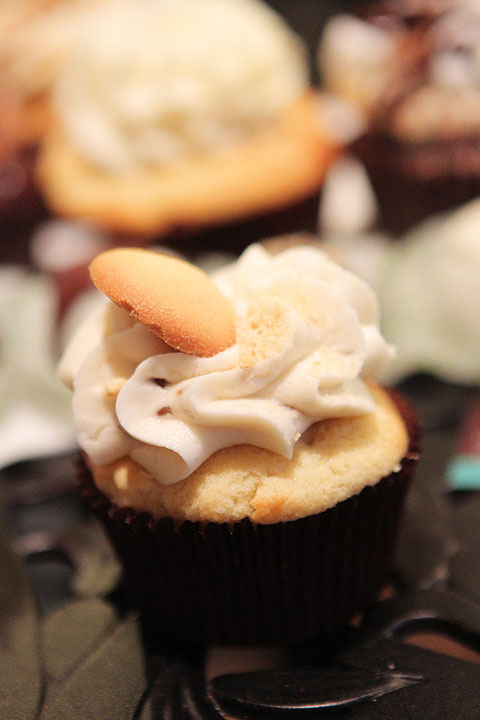 For our last cupcake, I totally had to get the Banana Pudding cupcake in honor of Kev. It's his favorite dessert, you see. This banana buttercream was the bomb. Thanks for sweet shoppin' with me sweetie, I had so much fun cupcake taste-testing with ya!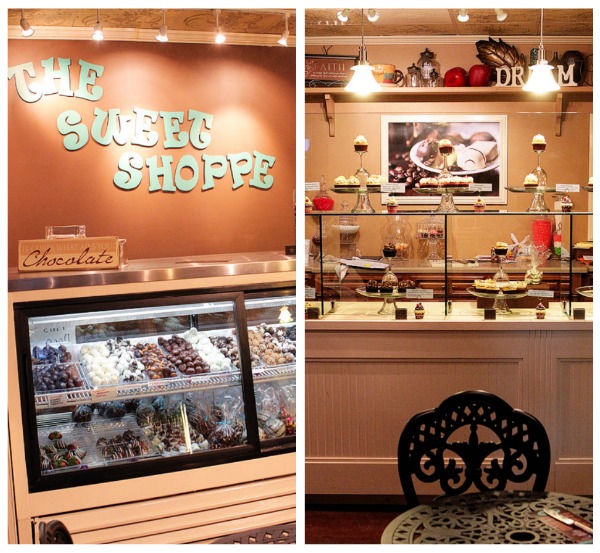 The Sweet Shoppe of Blue Ridge
567 East Main Street
Blue Ridge, GA 30513