This weekend Kev and I finally managed to tackle the rest of our Christmas shopping. Whew! Nothing like waiting until the weekend before Christmas to hit Target and Walmart! :) That's okay though… I absolutely love Christmas shopping. Somehow we ended up going to Best Buy twice in one day.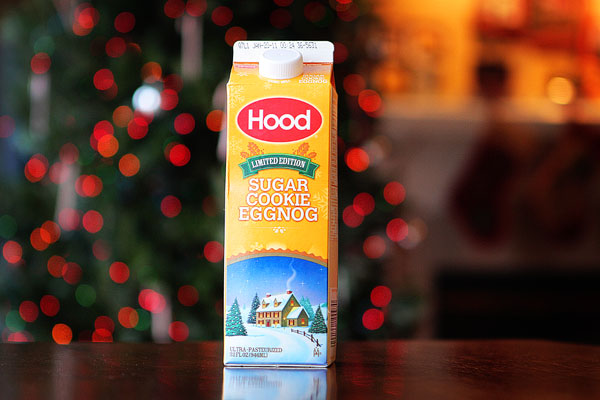 Check out this Sugar Cookie Eggnog Kevin found at Kroger. Now, before we go any further, let me just put this out there. Normally I am not a fan of eggnog.
That might be putting it mildly.
I can't stand to be in the same room with eggnog. But I have to admit, Sugar Cookie Eggnog intrigued even me. After we got it home, I gave it a few suspicious sniffs and bravely decided I would live if I took a sip. With a glass of water nearby for backup. Thankfully, I survived the experience, and was totally impressed! It tastes like a milkshake. But not a melted milkshake. Because that would be gross. This eggnog is seriously fun. And Kevin likes it too. I could definitely get on board with this eggnog! :)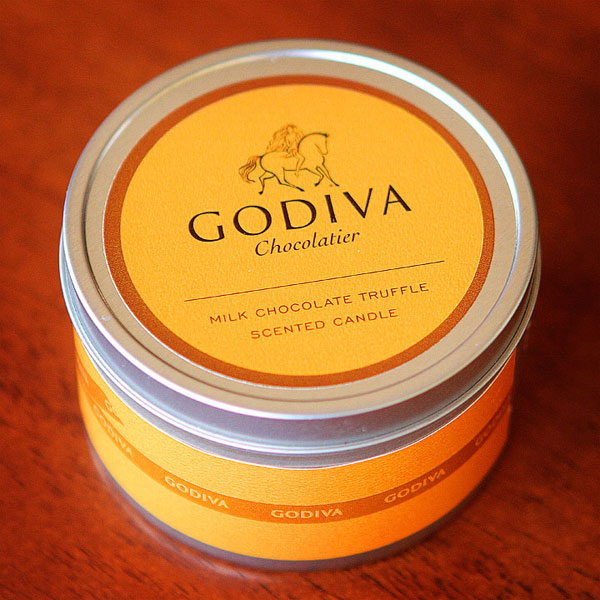 Who knew Godiva had chocolate scented candles?? Heaven!
I'm a huge sucker for the candle aisle at TJ Maxx and Marshalls. Love it when I find a huge Yankee Candle jar for $5. Yesterday I absent-mindedly walked right past a huge display of candles and Kevin practically gasped on sight. In my defense, I was distracted by another candle display. When I should've perhaps been shopping for, you know, other people on my list?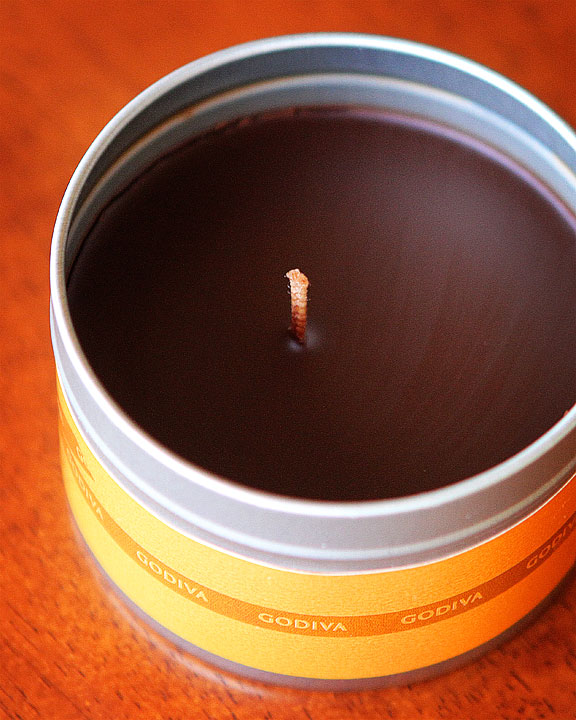 Milk Chocolate Truffle, anyone?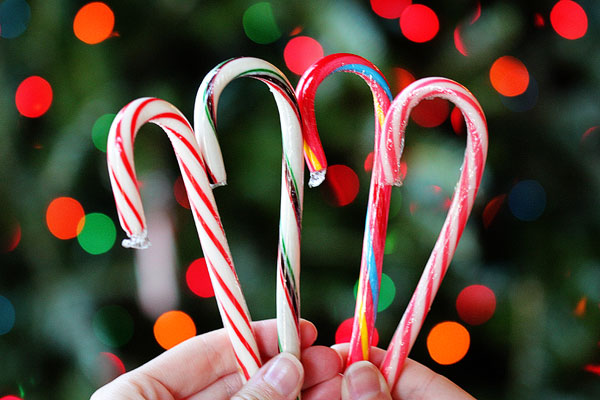 Last weekend we picked up some candy canes for the tree. When I saw these non-traditional candy canes at Walmart in fun, classic candy flavors I just couldn't resist! Here we have Strawberry Starburst, Hershey's Mint Chocolate, Spree & Jolly Rancher flavored candy canes.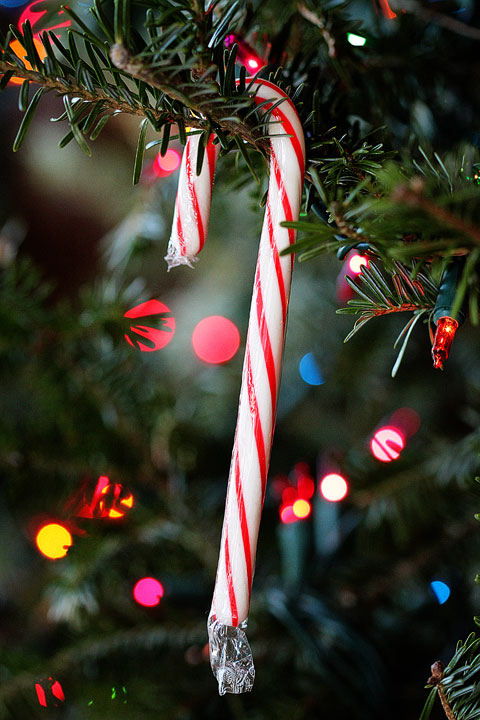 They've been mysteriously disappearing from the tree all week…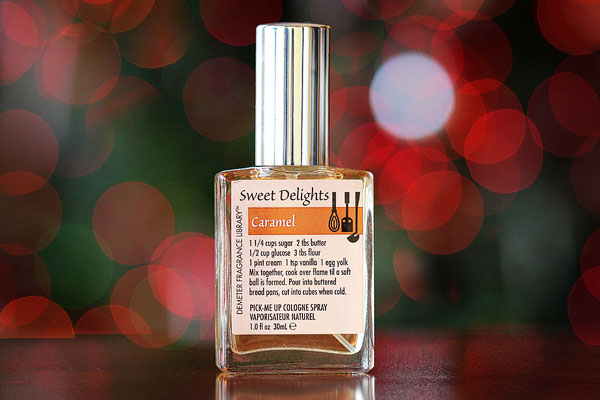 Oh my gosh this smells incredible! This one stopped me in my tracks. Like sweet pancakes topped with butter & syrup. Love it! Found this at Ulta when I should've been shopping for stocking stuffers…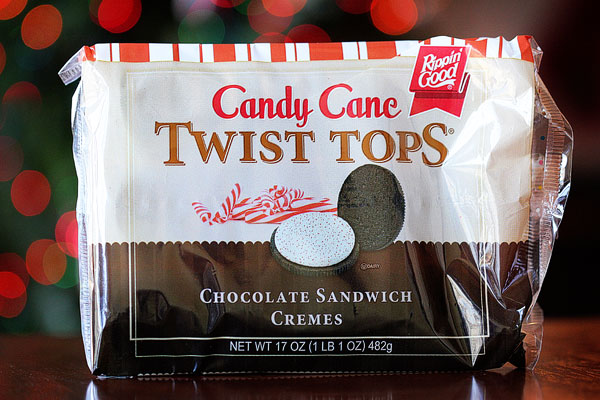 Ever since I saw Jenny's fabulous new creation, Hot Chocolate Cupcakes, I've been dying to make them. How fun would it be to stuff these Peppermint Oreos (found at Walmart) in the center, Ã  la Jenny's Fluffer Oreo Cupcakes?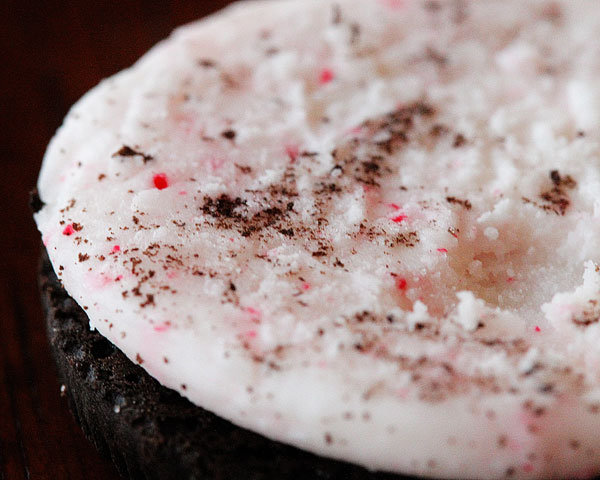 They even have tiny, crushed flecks of peppermint candy canes mixed in the creme filling. Totally delish!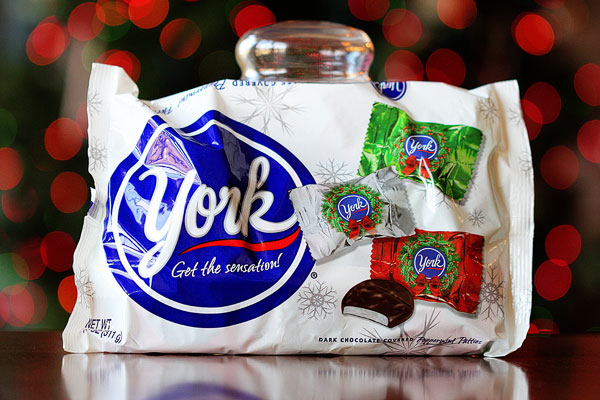 I think I'll stuff a few of those cupcakes with one of these, too. :)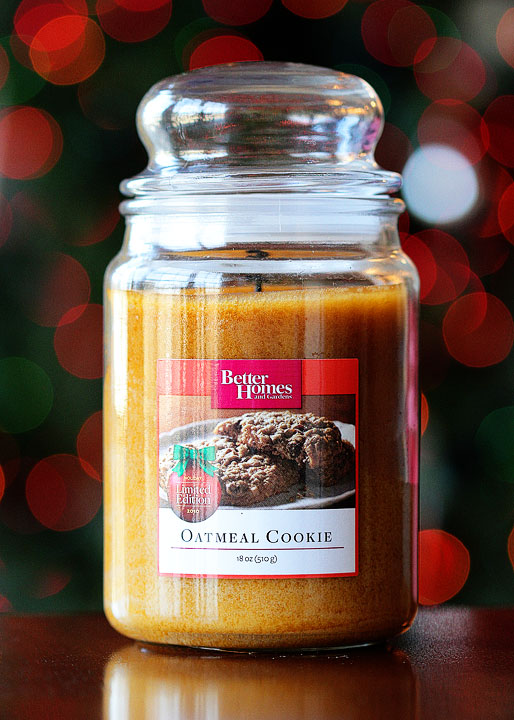 Oh, what's that hiding behind the York Peppermint Patties?
Did you guess a new candle? Yes, I need help. Thank you for your concern. The first step is admitting you have a problem.
This buttery, ultra delicious oatmeal cookie candle from Walmart is divine! They even have them in Scentsy-style bars. How fun would those be for stocking stuffers?? :)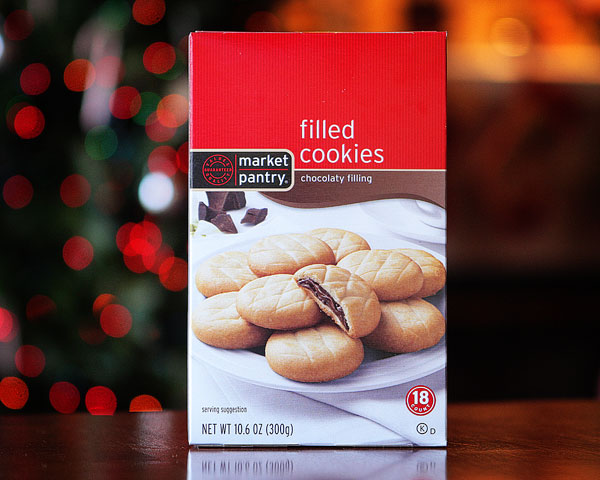 Impulse buy time! Do you remember those extremely soft and delicious sugar cookies that Chips Ahoy or Keebler or somebody used to have that were filled with rich, gooey chocolate? Man, those things were so good. Does anyone else remember? They stopped making them years ago. Cookie companies? Can you bring those back? Pretty please? I check every time I'm in the grocery store. Thank you.
These were not as good as my mystery childhood cookies, btw. Drat. Still, it's a cookie stuffed with chocolate, so it's not a total loss. But I'm thinking I'm going to have to give these Chocolate Ganache Stuffed Cookies a try next, don't you?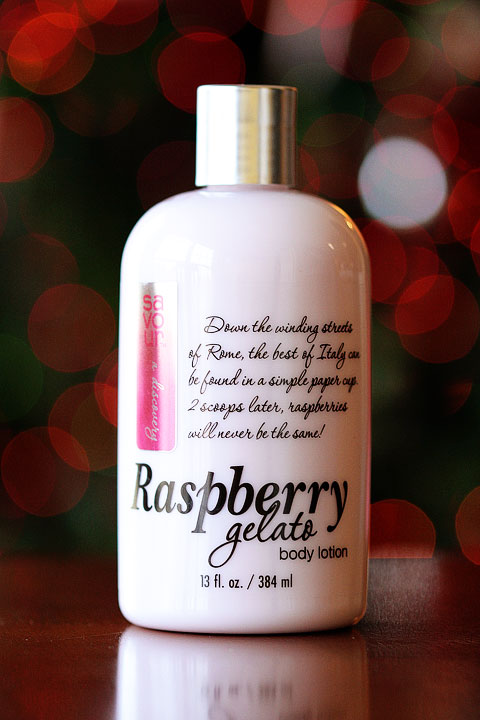 Target had one of my favorite lotions on sale this weekend, and I couldn't pass up this new Raspberry Gelato scent! I'm not normally a huge fan of the fruity scents, but I loved this sweet raspberry and sugary vanilla flavor.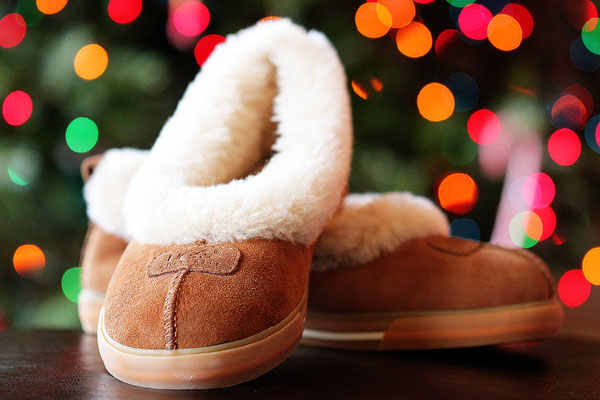 I've been in serious need of a new pair of shoes! I've been looking for an ultra comfy, cozy, and warm pair of winter shoes that I can easily slip on and off. I wasn't even planning on buying shoes last night, though. I was headed to the Apple store. But when I saw these cute, fur-trimmed Uggs in the window next door, I immediately turned around and went in.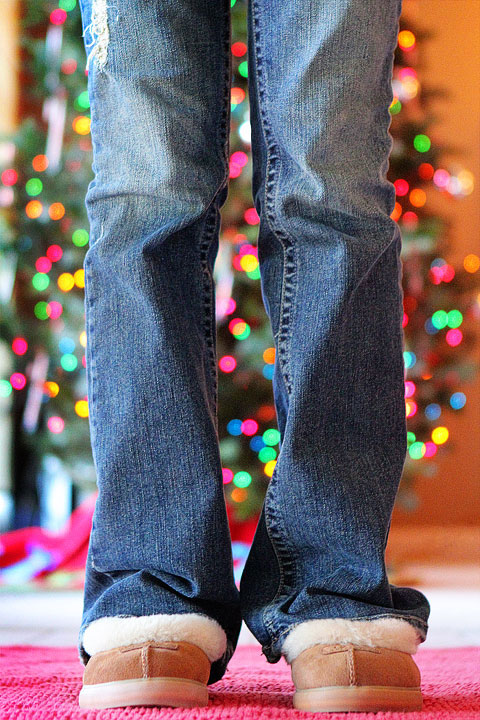 Photo via Kevin. Used with permission. Credit required per photographer's demands.
Talk about ultra comfy! I bought them on the spot. I was wearing some pretty comfy tennis shoes at the time, but after shopping all day my feet were pretty tired. After trying these on, my feet felt like I was walking on a cloud. I wanted to change into them immediately!
Howie will not leave them alone, though. He thinks they are the most interesting shoes on the entire planet. What's up with that, little monster??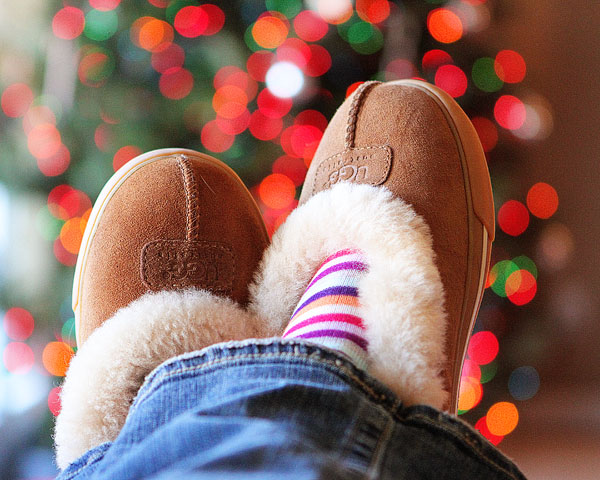 My final indulgence of the day. I am in love with knee-high boot socks. I wear them all the time in the winter, even if I'm not wearing boots. So warm! Target had them on sale this weekend in tons of cute colors and patterns for $2 a pair. Love them!
Merry Christmas, friends! What are you giving for Christmas this year? What do you hope to get? Less than one week til Christmas!! :)