Southern Skillet Corn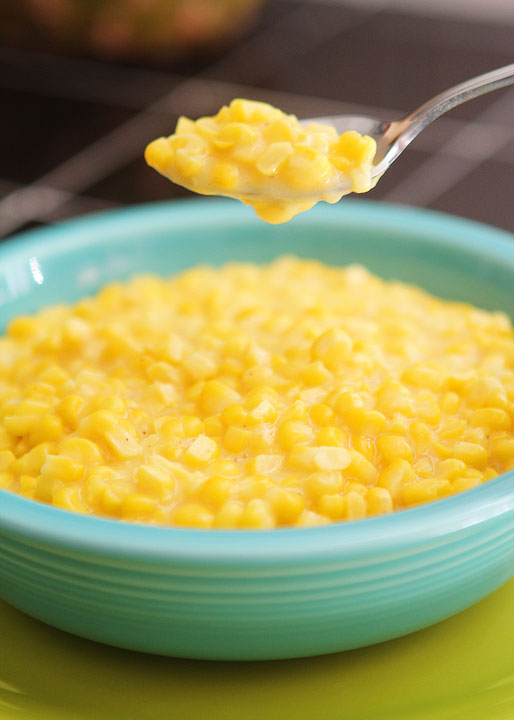 Here's a gorgeous, delicious vegetable side dish that I absolutely adore. This is one of my mom's recipes, and I think could eat an entire plate of this buttery corn for dinner. She whipped it up for us this weekend and I knew I had to share it with you guys. What makes this corn so special is that it's got the best of both worlds. It has that wonderful creamy quality of creamed corn, but the corn itself is still crisp and fresh like it's straight off the cob.
I can't wait for Fourth of July to roll around so I can serve this with ultimate baked beans and perfect pulled pork.
Hope you enjoy!