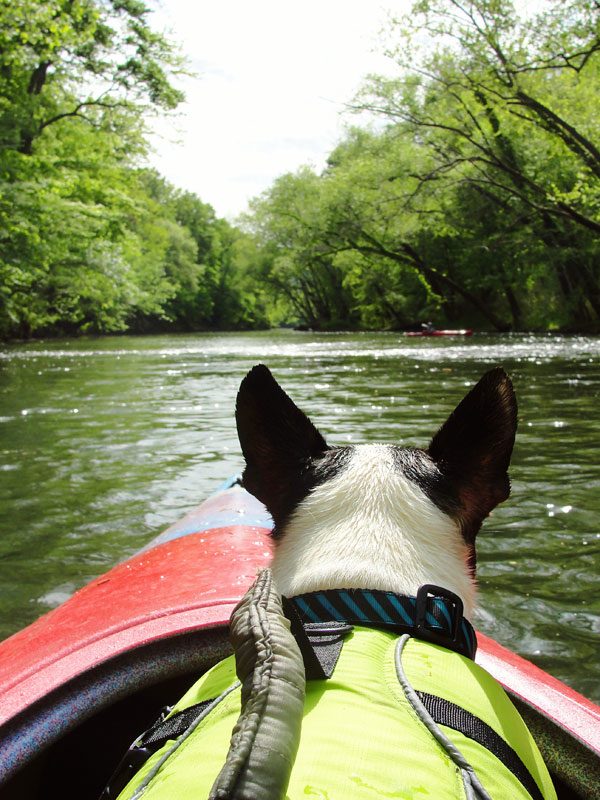 I am loving Kevin's new work schedule…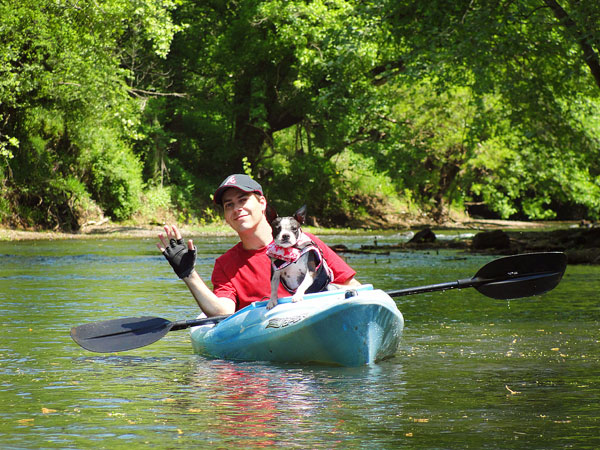 …every other Friday off!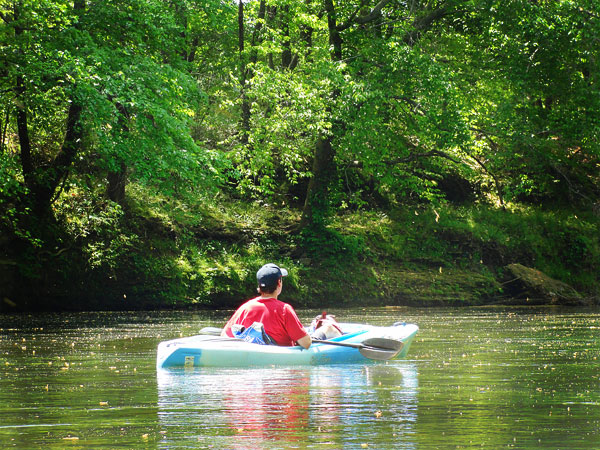 Last week we took full advantage and headed down to the Flint River for a relaxing 8 mile float.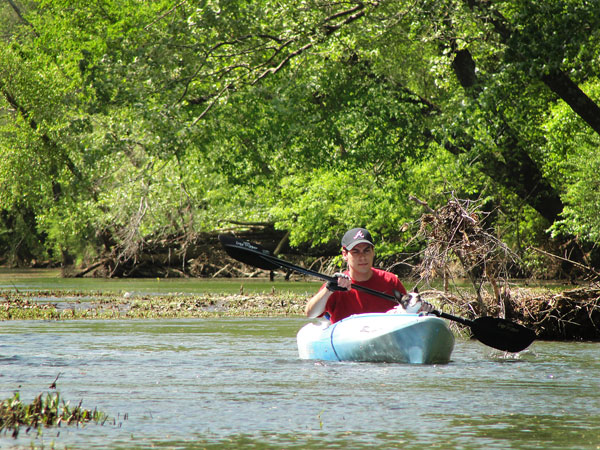 This was Kevin & Miley's first kayaking trip…
I think Miley enjoyed soaking up the fresh air & sunshine… while everyone else paddled around her! :)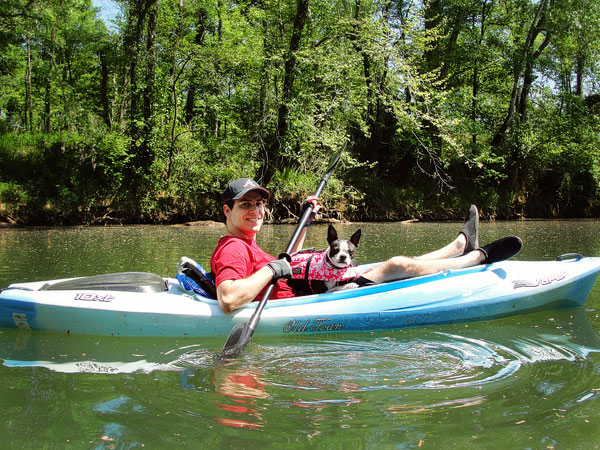 The definition of Miley's perfect day ever: Sitting in Kevin's lap all day.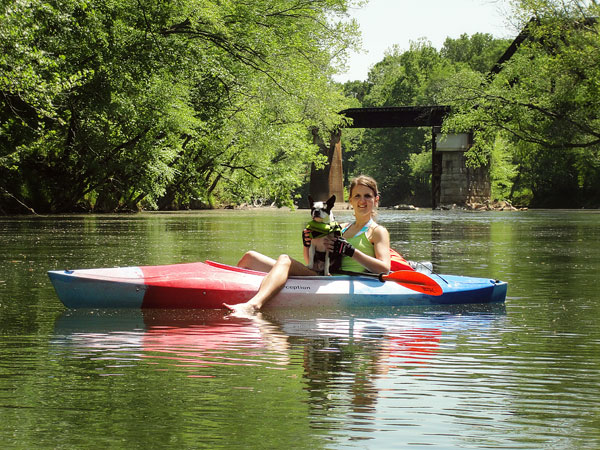 We left a car downstream, so basically all we had to do is sit back, relax, and enjoy the float.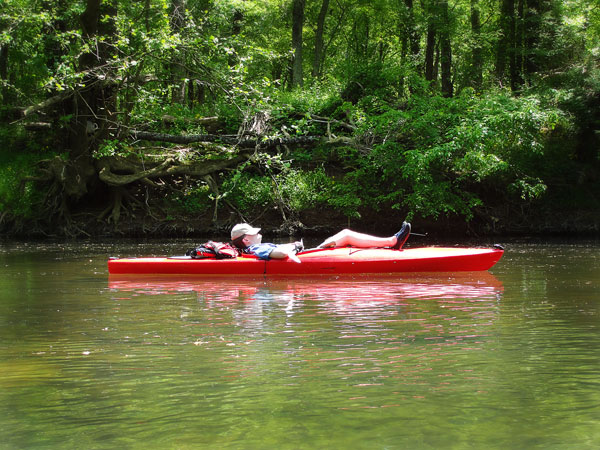 We met up with our friend Andy…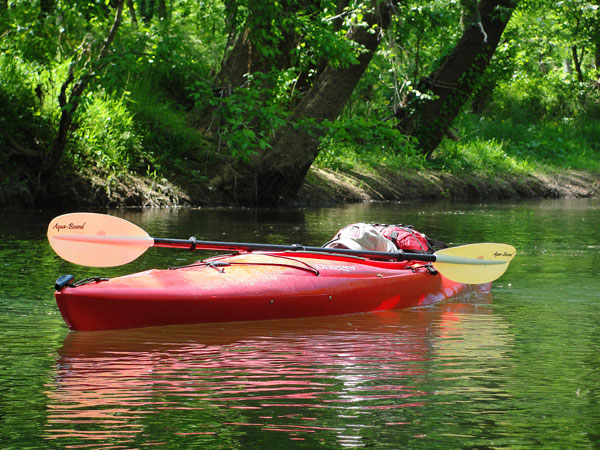 He has definitely mastered the art of relaxation…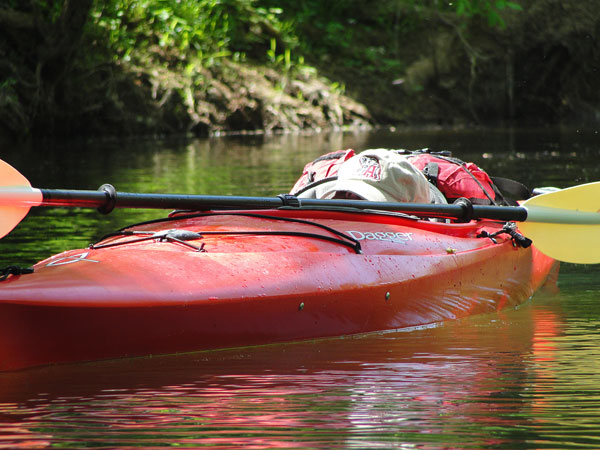 Andy? Are you in there?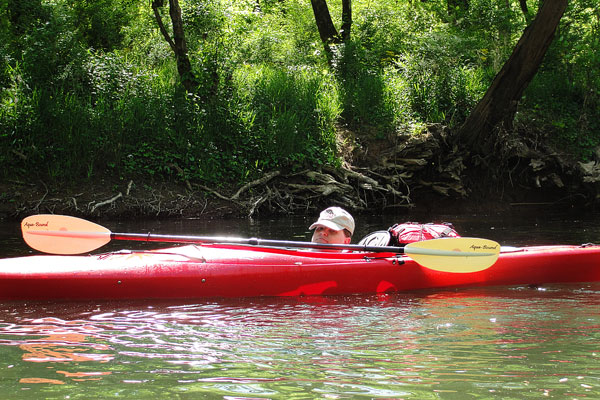 Doh! I've been caught.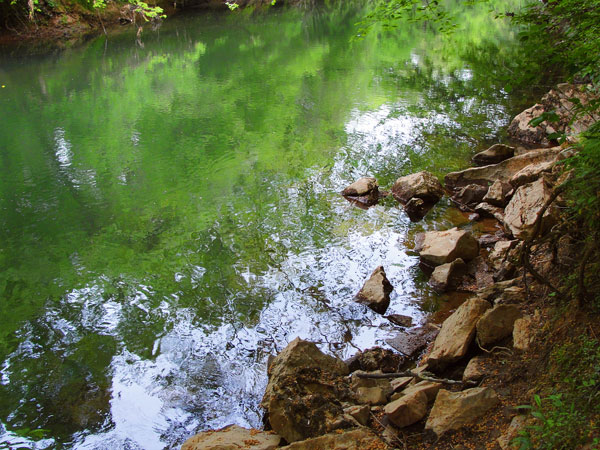 The scenery on the Flint is just beautiful. From the high, rocky bluffs…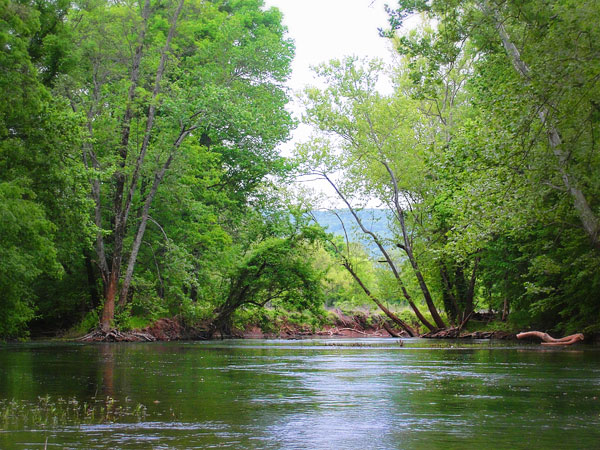 To the lush, wooded flatland.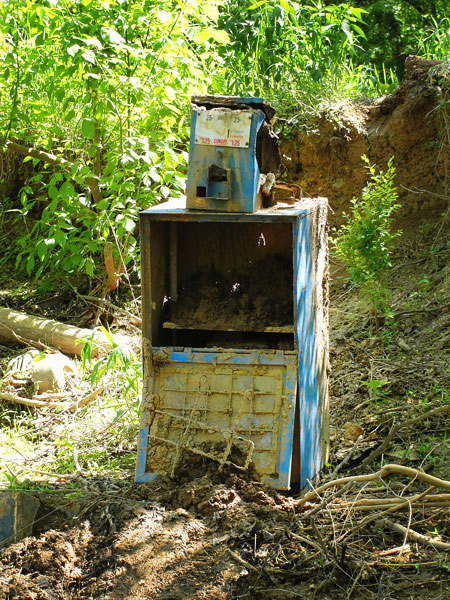 The future of print?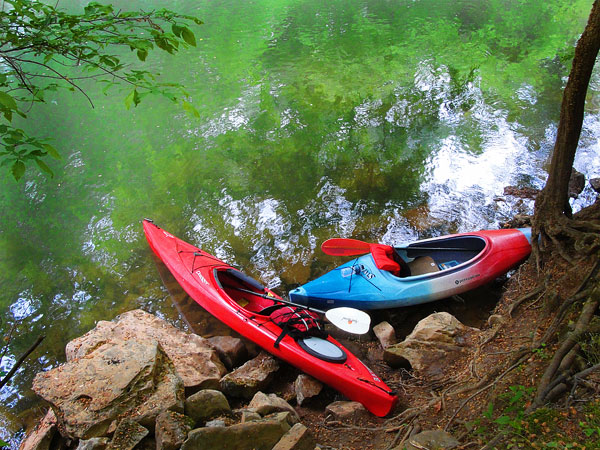 If you look closely, you can find the entrances into some local caves along the river- we pulled off here to check one out.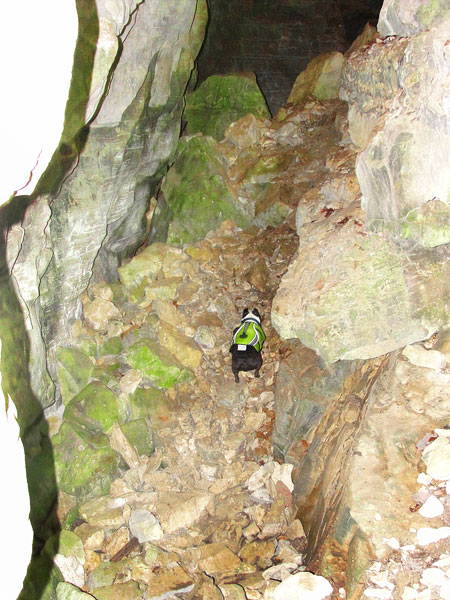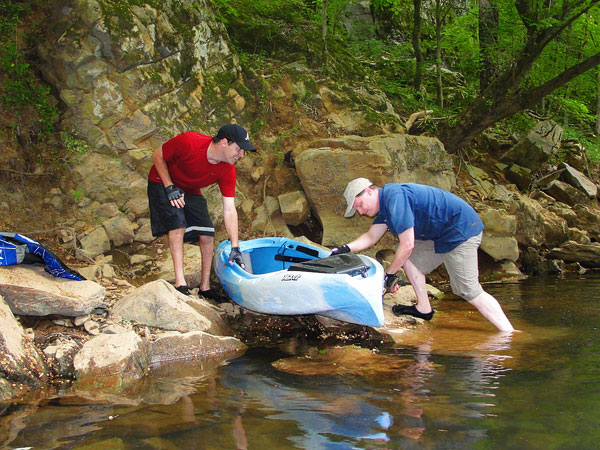 Docking at the bluffs was a little challenging…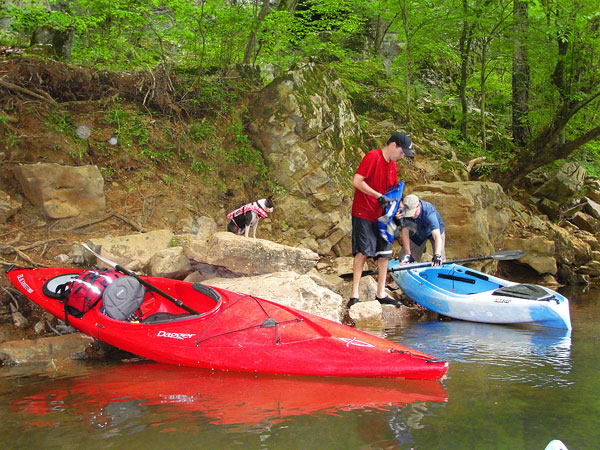 Miley closely supervises the efforts to get the kayaks back in the water.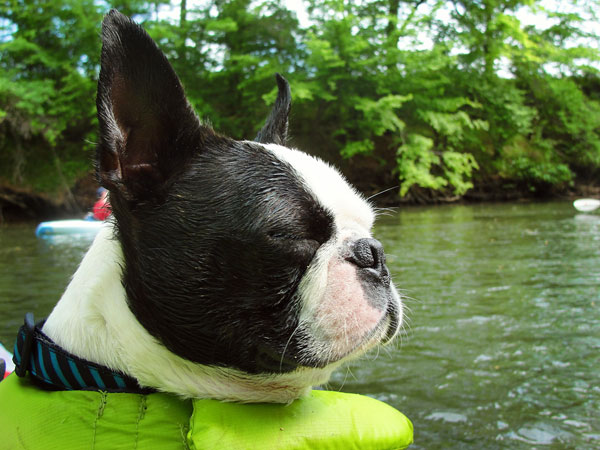 This is definitely the way to spend a Friday afternoon. :)
The only problem with 3 day weekends? It makes regular weekends seem so short!
♥♥♥
Thanks for looking! :)