These past few weeks have been a whirlwind of excitement and nerves. We bought a house! Please enjoy this exciting new house tour and check out the new and improved Kevin & Amanda headquarters!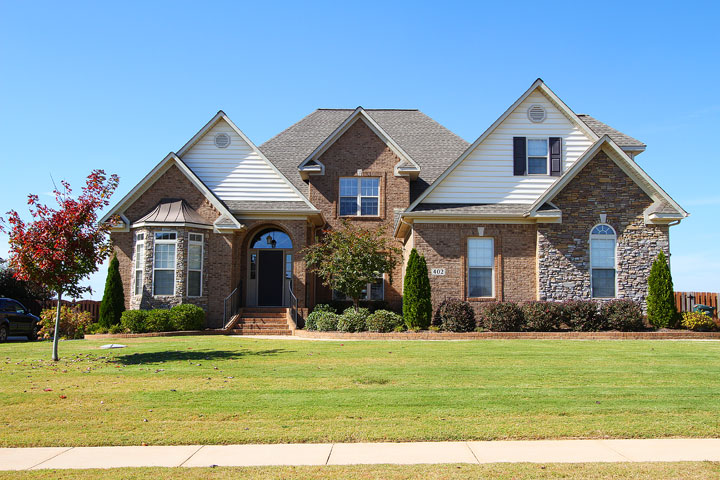 Our New Home!
I am over the moon about our new place. It all happened so quickly. We'd been casually looking for almost a year now, but nothing too serious.  When Kevin and I first moved here ten years ago we were newlyweds, just married a week earlier. We lived in a cute apartment within walking distance to everything. Kevin could walk to work, and he came home every day for lunch. Target was in my backyard. I loved it. A year later when we bought our first house, it was 20 miles from everything. I loved our house, but I wasn't thrilled with being so far out! I grew up in a town that was five minutes from everything, so I was used to having everything close. In our house, you could drive for five minutes and still not be near anything. But I loved our house, and we had a big backyard for the doggies, so we were definitely staying put for awhile.
*Oh my GOSH if you click those links PLEASE for the LOVE of all that is holy IGNORE the super embarrassing photos of me. No one should be forced to look at ten year old photos of themselves!! Shield your eyes! By the way, those super low-tech pages are what kevinandamanda.com used to look like.

At the end of last year a big contract was renewed at Kevin's work, and it was definitely decided that we would be here for a few more years. We were still very happy with our old house, but sometimes we'd talk about how it'd be nice to be a little closer to town, have a little more closet space, and hopefully find a home with a pool, because Miley and Howie love to swim. And for some reason, none of the community pools were really thrilled with the idea of us toting our two life-jacket-wearing dogs along for a swim. I mean, I know, right?? How dare they! This is what poor little Howie was reduced to using as a pool.
So after that, I'd sometimes browse our local MLS site for homes online. But we weren't in any hurry.
Deciding to Move
Then I saw this house. And we fell in love. And we went to see it in person. And we fell even more in love. And basically, the next thing I knew, we were making an offer, scrambling to throw everything we owned into boxes, and with the help of our parents, spending one very long weekend moving in.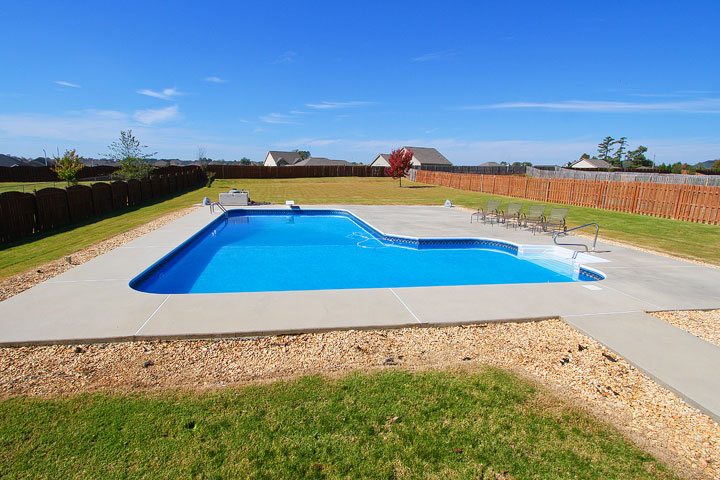 It even has a pool for the doggies.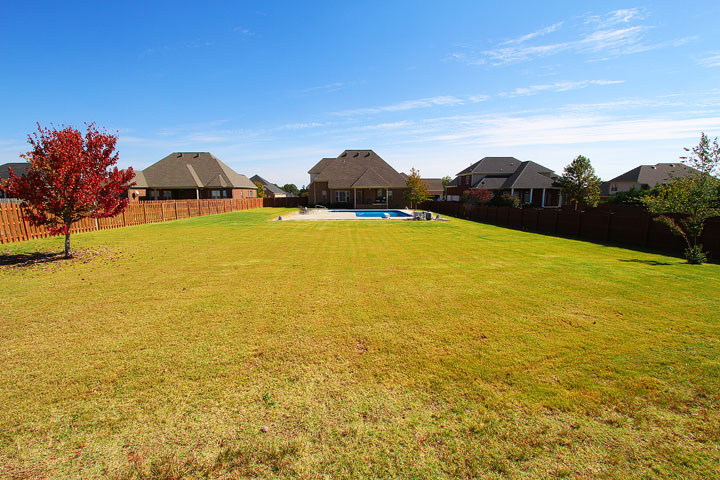 And they still have plenty of room to play!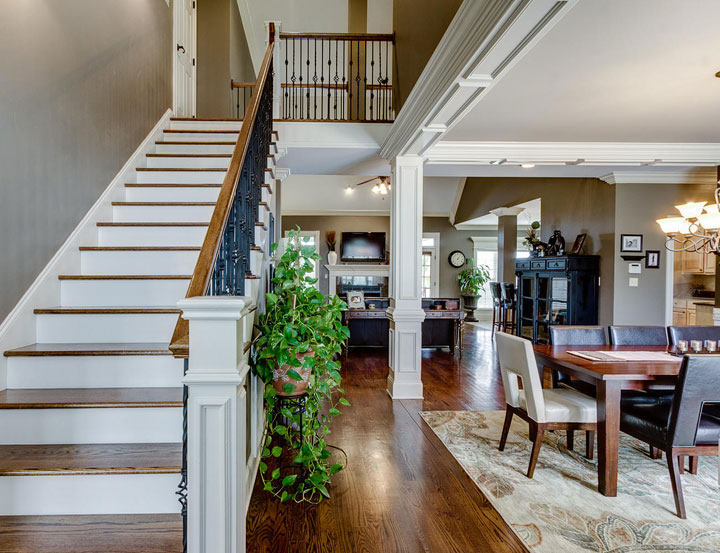 A Sneak Peek at Our New House
Here's a look at the inside. This is what you see when you open the front door.  PLEASE NOTE, these are the staged realtor photos! This is not my furniture, lol! I wish it was! I would've bought this house furnished in a heartbeat. This house is now empty, except it's completely covered from head to toe in boxes. :) Realtor photos via Cynthia Walker Photography.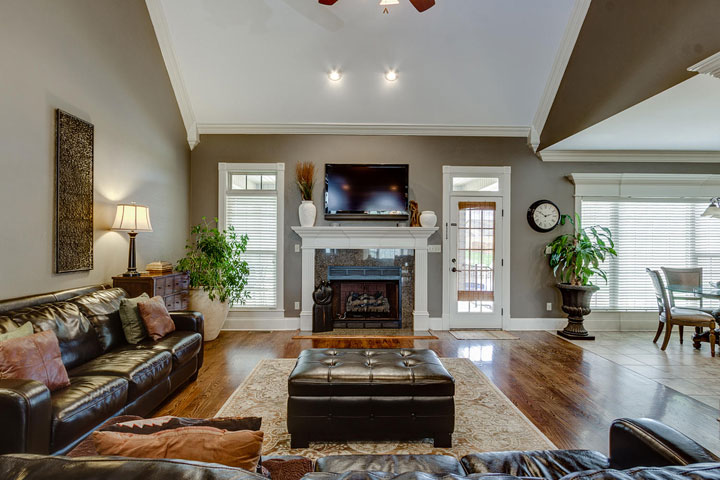 And here's the living room. Does anyone have any tips for taking care of hardwood floors? I know nothing!
Paint Color Update! The previous owners left some paint behind, and it looks like the color in the kitchen and living room is Sherwin Williams Virtual Taupe.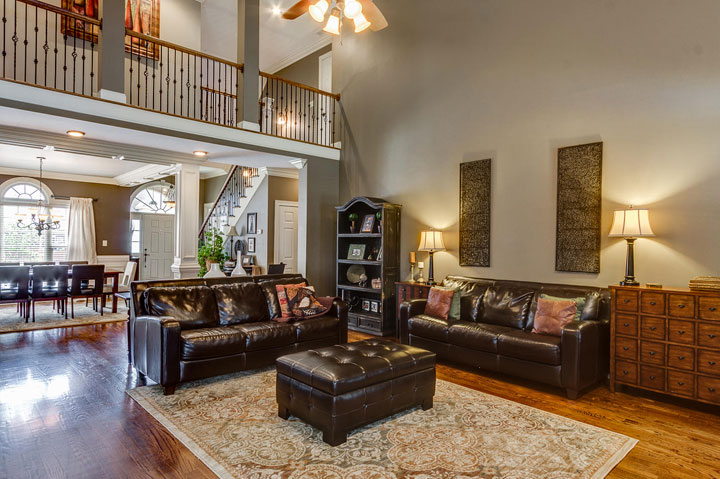 We are having way too much fun standing in the living room and throwing one of Miley and Howie's toys up to the balcony. They have no idea where it disappears to, lol! They look all over downstairs. :)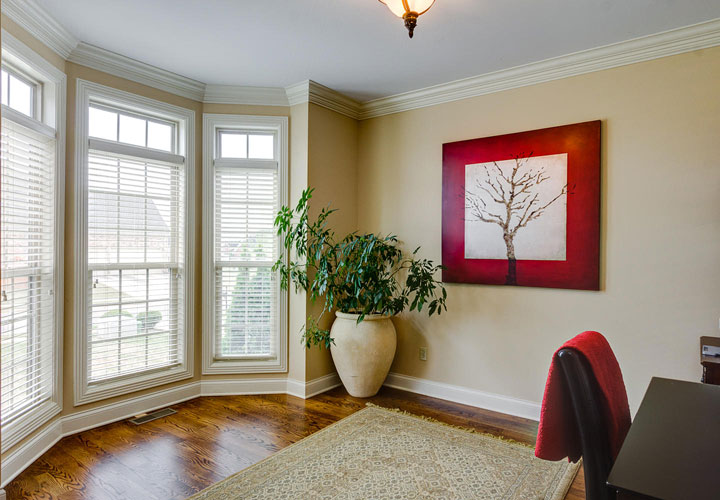 The office, which will be the new blogging headquarters. :)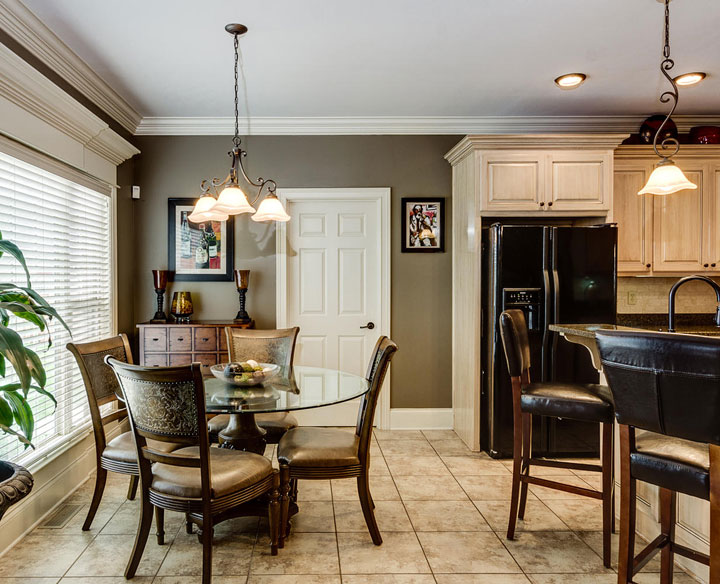 The kitchen gets gorgeous afternoon light, so I can actually make and photograph recipes at a normal time. :)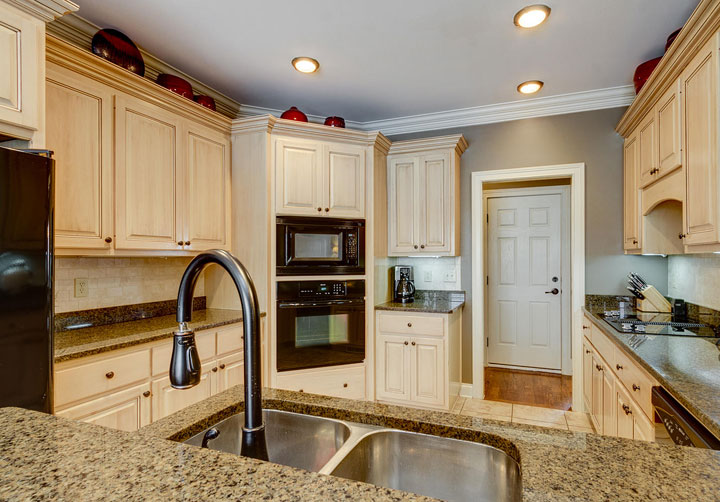 Another view of the kitchen.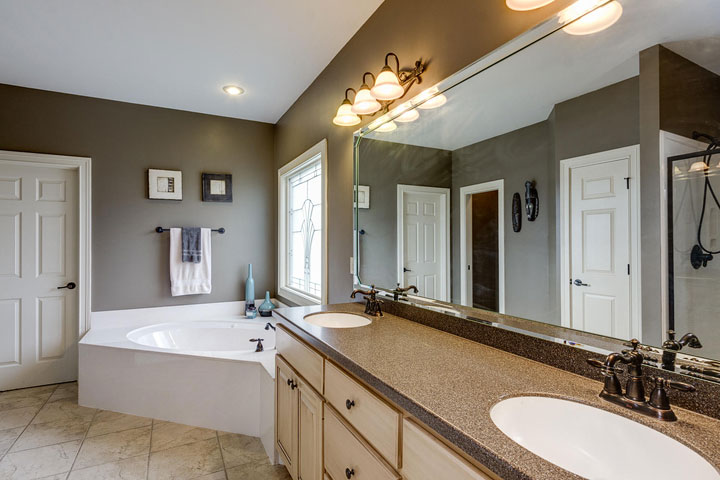 The master bath.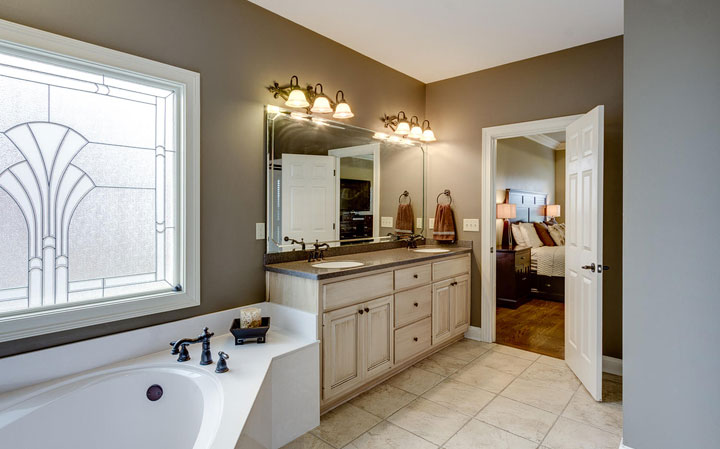 I am in love with this tub. That is all.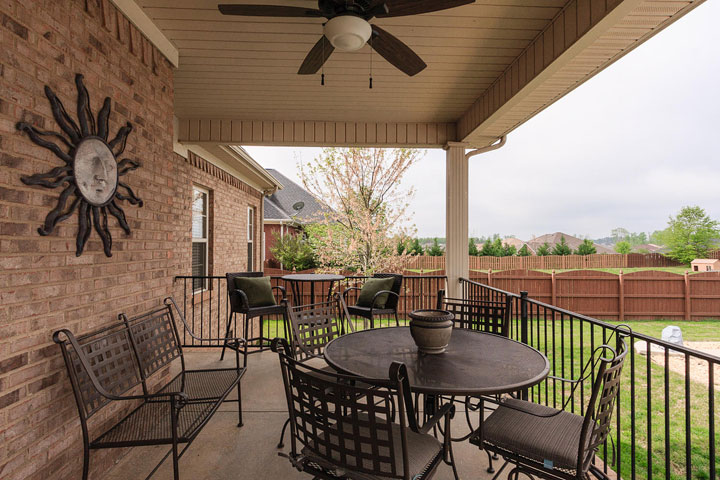 I've had breakfast out here on the porch every morning this week.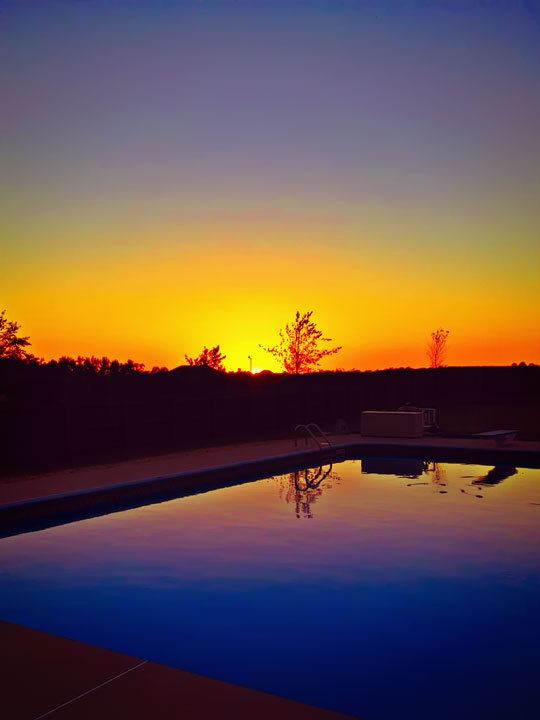 But this is probably my favorite thing of all. I can't wait until next summer.
Thanks so much for reading, guys. Ya'll are the best! xoxo.