I have a deep love for shimmery beauty products. They're so fun and pretty! I don't need to light up the room like a disco ball, but I love a good glint of sparkle in the sun. Here are my favorite products I've been using all summer!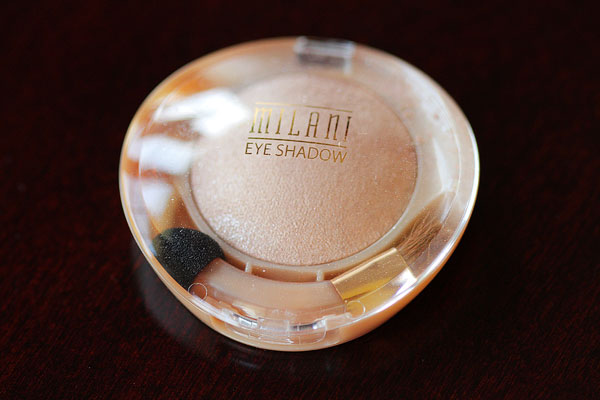 The Best Shimmery Beauty Products
Milani Eye Shadow in Beach Sand from Target
This is such a pretty eyeshadow. It's soft and subtle — almost like you're not wearing a color at all. It goes with everything. And when the light hits it just right, the eyes completely shine and sparkle. Love this one!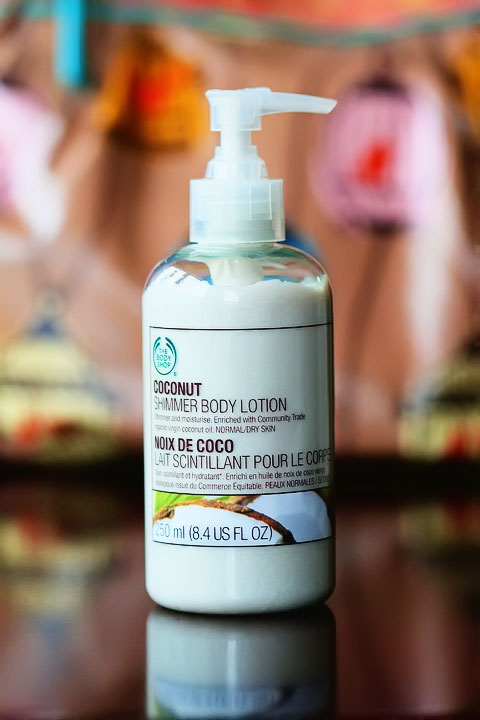 Coconut Shimmer Body Lotion from The Body Shop
Ooh, I love this lotion. First of all, it smells incredible. Second of all, it is so, so shimmery. Inside, it makes the skin look soft and dewy. Outside is when the magic starts to happen. It shines. It radiates. It glistens. It makes the skin look bright, shimmery, and gorgeous.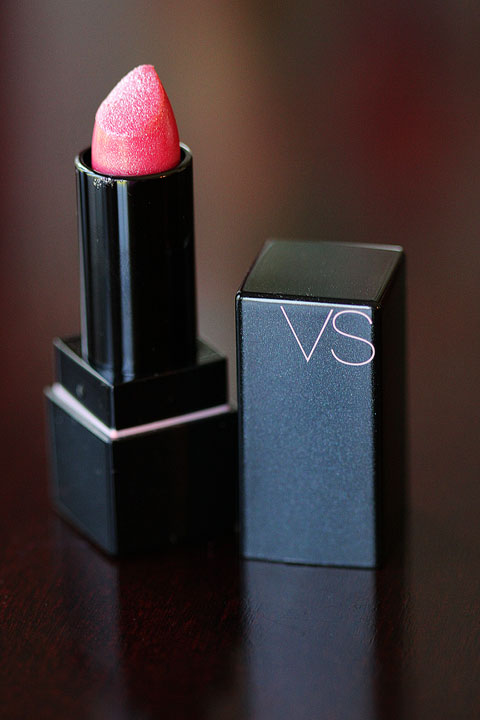 Victoria's Secret Sparkling Lipstick in in Adorned
This is such a fun lipstick. I love, love, love it. I love how smoothly it goes on, and it doesn't leave a sticky residue. In other words, my hair doesn't stick to it when I go outside and the wind is blowing ninety miles and hour. What it does is make the lips look completely radiant. They glisten. Major wow factor here.
Not to be confused with Adored, which is a completely different color altogether.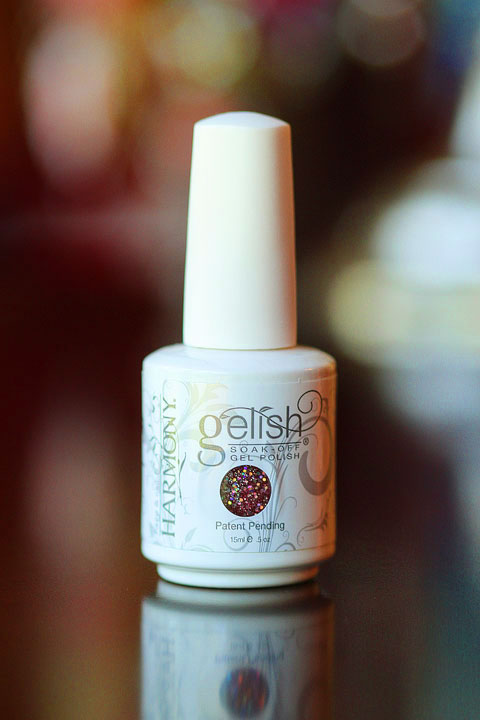 June Bride by Gelish Gel Nail Polish
I've told you guys how much I love Teenage Dream from OPI's Katy Perry collection, and I think it is absolutely gorgeous as a manicure. Unfortunately, regular manicures last all of 2 hours on my nails before they start chipping. Gel nails usually last me at least two weeks, however, and June Bride by Gelish, a gel nail polish, is an exact replica of Teenage Dream. I have this on my nails currently and I love it. I really, really love it. My salon that does gel nails didn't have the June Bride color, but they did have other Gelish colors, so I ordered June Bride on Amazon and they were able to put it on for me.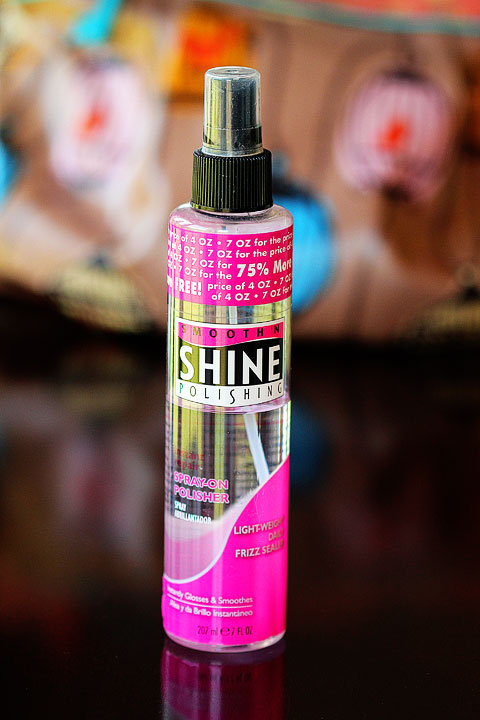 Smooth 'N Shine Polishing Spray from Target
I've mentioned this shine spray for hair before and I'm still using it. It makes hair gorgeous, soft, and shiny, without making it look oily or greasy.You can't accidentally put on too much and go from perfectly shiny to giant grease ball in one accidental overdose. This one's a keeper for sure.
Hope you enjoyed these fun beauty products. Have a great Tuesday!