One of my dear friends created an amazing photo editing tutorial, and she's here today to tell you all about it! Plus, there's a giveaway – so stay tuned!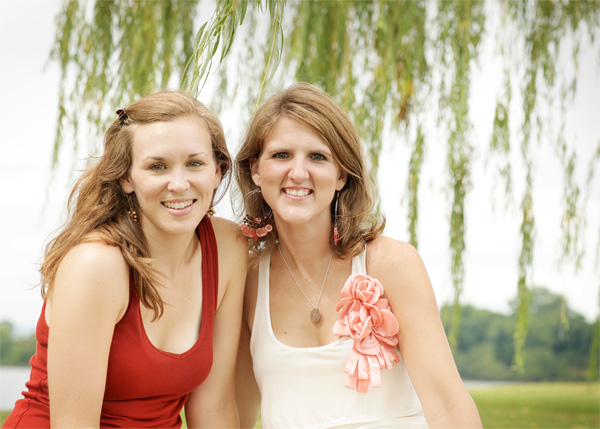 The Best Way to Edit Photos
*I'm letting my sweet, talented friend Erin take over my blog today while I plan a fun surprise for you guys next week. :) Take it away, Erin!
Hi Guys! My name is Erin Cobb and I've had the honor of knowing Amanda for about two years now. She's truly one of the most creative, kind, and inspiring people I know. Basically everything you *think* you know about her is actually true!
I am a professional photographer in Huntsville, Alabama which is how I've gotten to know Amanda. I also have a couple blogs of my own (The Pigbear and The Erin Cobb Photography Blog) although neither are anything close to what Amanda has created here at KevinandAmanda.com. I'm so proud of the amazing niche she's carved out for herself in the great big blogosphere!
I've been honing my craft for about 6 years now and in the course of that time I've gotten thousands of emails from people asking questions ranging from shooting to business to how to win the Baby Gap Casting Call. No joke. (A photograph I took of my daughter, Sarah, actually won the Baby Gap Casting Call in 2006 but I can't say I know the secret to winning!) Far and away though the thing I get asked about the most is my editing process. Finally last year I launched Clean Color – a product that answers that question in its entirety.
Clean Color is a workflow video tutorial designed to show you my image editing process from beginning to end. There are two versions — one for Full Photoshop and one for Photoshop Elements. There is also a bundled version which contains both the Full Photoshop video and the Photoshop Elements video. In addition to the comprehensive videos (each are roughly two hours in length) you'll also receive the shortcut actions I've created to use in my editing process, all of the image files showcased in the video so you can play along at home, and an appendix detailing how to get the most out of the video tutorial and where to go for additional resources.
It covers almost every topic in Photoshop that you can think of – color balance, levels, curves, skin retouching, liquifying, cloning, cropping, sharpening, and much, much more. And in a nutshell, it shows you how to do this..
And the best part of all…you'll learn how to do all of that WITHOUT ACTIONS… except the ones you learn to create yourself. Have you ever wondered how cool it would be to learn Photoshop, and really understand it? Well, now you can. =)
The Giveaway (Winner Announced!)
Head over to the  Clean Color Store to learn more about how this two hour long video tutorial can change your editing process today. But before you do, drop your comment in the comments section for your chance to win a bundled version of Clean Color which includes both the full Photoshop version as well as the Elements version.
(Have no fear…if you don't win the Bundle just use the code kevinandamanda to get $20 off either version now through March 25th…)
Time's Up!
The winner of the Clean Color Photoshop and Elements Bundle is #387 Tiffany. Congrats Tiffany! I've sent you an email.
How to Enter
One winner will receive the Clean Color Photoshop and Elements BUNDLE ($170 value).
To be entered to win the Clean Color Giveaway, all you have to do is leave a comment on this post. What do you love taking pictures of the most? Family? Pets? Food? Travel?
Contest ends Saturday, March 17, 2012 at 8 pm CST. One entry per person, please. Winners will be chosen by Random.org and notified by email. Giveaway provided by Erin Cobb Photography.
Thanks for letting me share Amanda! =)
Good luck!