Is this thing on?
Tap, tap. I have a new theme! Is it working now? I ran into a couple of snafus earlier. Mixed in with some general blog hinkyness. But I think it's finally alllll under control now. . . (We hope!)
And now that that's all taken care of…. we have a winner! :)

The winner of the $30 gift certificate to The Charming Lamb is #81, Susie! :) Congratulations, Susie! :)

You'll have to come back and tell us what you get! :)
Do you think it's too soon for another giveaway? I mean, we just had one, after all……. Aw, what the heck. Let's do another giveaway! :)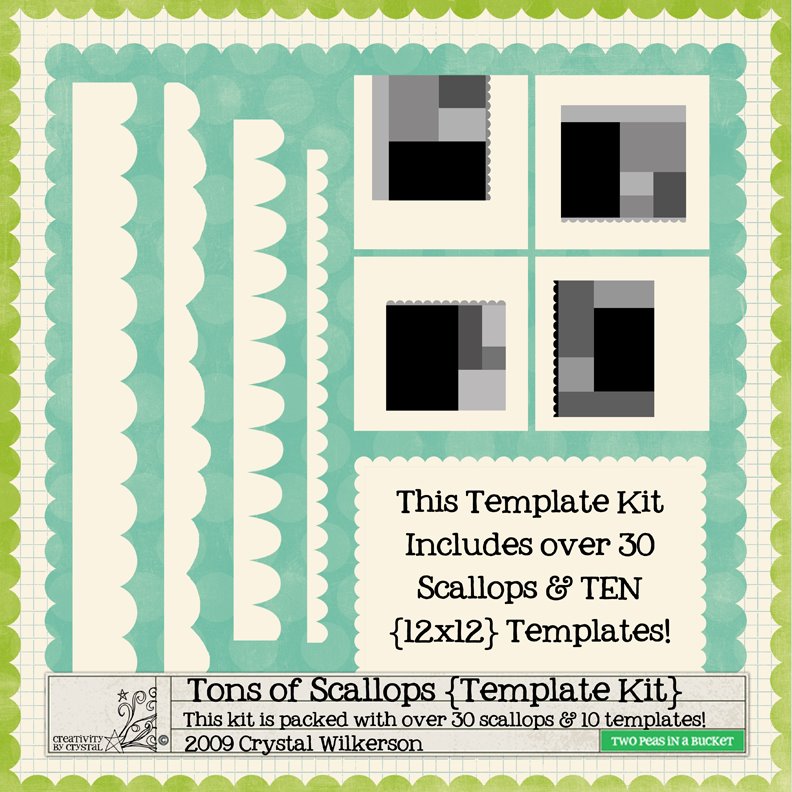 Check out this awesome new kit from Crystal! :) It has lots of cool scallops and templates! And if you want to win it, you're in luck!
To be entered to win this Tons of Scallops Template Kit, all you have to do is leave a comment on this post. One entry per person, please! The winner will be chosen by his or her comment number, which will be picked by Random.org's number generator. Contest will run until 11:59 pm CST on Sunday, April 12th, 2009.
And that's not all. If you love Crystal's kits as much as I do, you're in luck. Again. You're doubly lucky today. Right now, Crystal's kits are on sale for 20% off!! And you can even get one of her kits in her store for FREE. And you can even EVEN become a member of her DESIGN TEAM!! Wouldn't that be the coolest thing ever??
Check out Crystal's blog for the deets!!!
Thanks for looking and good luck everyone!! :)