Hey guys! It's the final week of of Instant Skinny Swaps! I've had so much fun partnering with Kroger and a few of my favorite bloggers on their "1 Little Victory" campaign this month. Check out Week 1 and Week 2 here.
For my final post, I'll be sharing 4 of my favorite easy weeknight dinners made healthier with one simple ingredient swap. One small change is one little victory towards healthy eating.
And because ya'll have been so awesome this month, I'm throwing in one of my all time favorite desserts at the end that you'll never even know was made healthier! :) You can find all these healthy ingredients at your local Kroger affiliate store.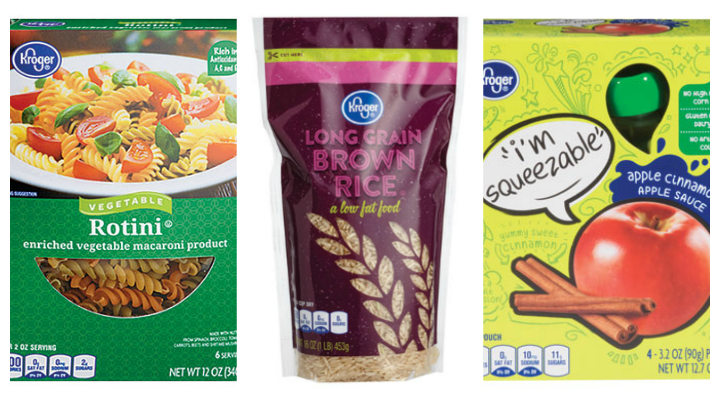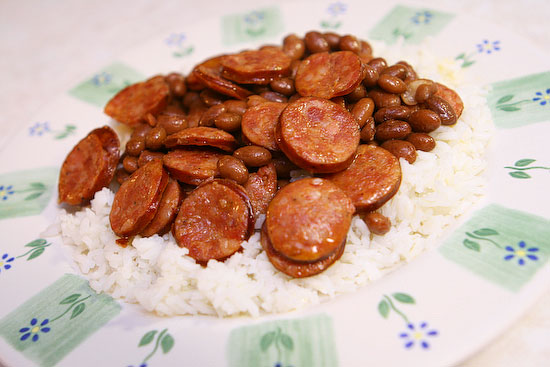 This is an old post, but it's still to this day one of our all-time favorite quick and easy dinners. I make it all the time! We're probably going to have it tonight in fact, lol! I make it healthier by cutting back a bit on the olive oil (I use 1-2 tablespoons), using turkey smoked sausage (for half the fat and calories, and you literally cannot tell a difference in the taste AT ALL — I've been making it with turkey sausage for years and I will never go back!) and you can also use brown rice instead of white rice for some extra whole grains.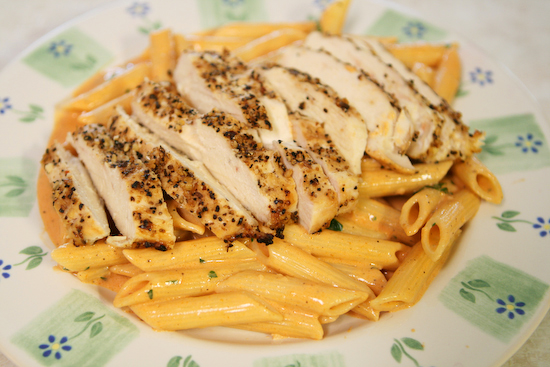 Another one of our favs! I can't say enough good things about this grilled chicken and tomato sauce. All the chicken needs is a little seasoning. To make this healthier, you can totally use fat-free half and half instead of heavy cream in the sauce. It'll be a little thinner, and not as "pretty" (so I wouldn't serve it to company this way) but it will still taste just as good and I would TOTALLY make it for just us this way!! :) You can also replace the white pasta with fun and colorful veggie pasta!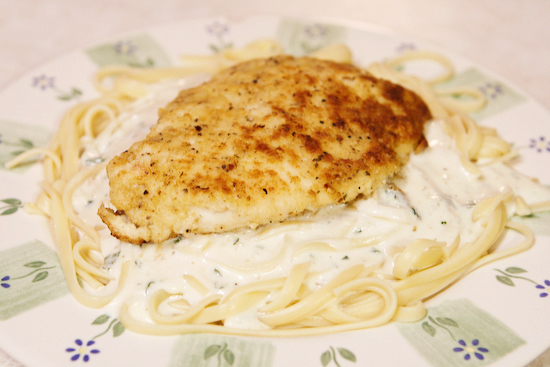 This is another one of our favorite dinners where veggie pasta would shine! This creamy white sauce is to die for!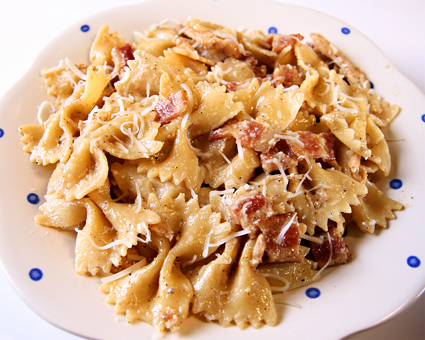 This was one of my very, very first recipes I ever posted, so it doesn't get a lot of attention and the photo is not all that great, but you guys. I cannot even begin to tell you how AWESOME and flavorful this pasta is!!! Oh. My. Word. It is 1000% worth making. Better than anything I've ever had at a restaurant, hands down!! Definitely make this with a fun and colorful veggie pasta!!
The Best Chocolate Cake Recipe Ever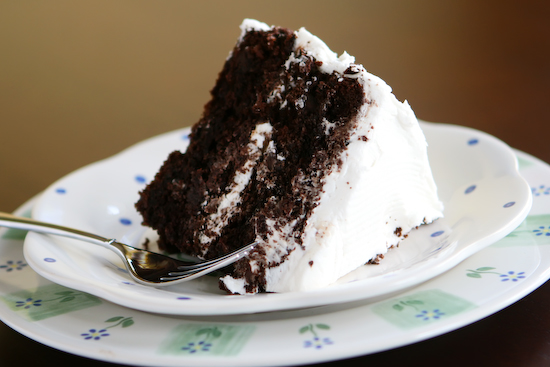 To celebrate the final Instant Skinny Swap, I made you cake! :) You guys know the applesauce trick right? You can replace the oil in cakes, muffins, and quick breads (like banana bread) with an equal amount of APPLESAUCE to majorly reduce the fat and calories! You will never even know the difference. The cake and breads still come out impossibly moist and decadently dreamy. Give it a try next time you're baking! :)
The Giveaway
To celebrate Little Victories, Kroger is giving away 3 HUGE prizes to help you stay on track in the new year.
1 Grand Prize Winner will receive (ARV: $1,500)
$1,000 Kroger gift card
$500 in kitchen products including:

$250 Kitchen Aid Mixer
$50 Magic Bullet
$200 in cookware (i.e., pots and pans)
2 runner-up winners will receive $500 Kroger Gift Cards (Good at any Kroger affiliate store like Fred Meyer, Smith's, etc)
How to Enter
Use the Rafflecopter widget below to enter.
If you don't see the widget above, you can also enter here and here.
Good luck! What's your favorite Instant Skinny Swap?