My mantle needs a makeover.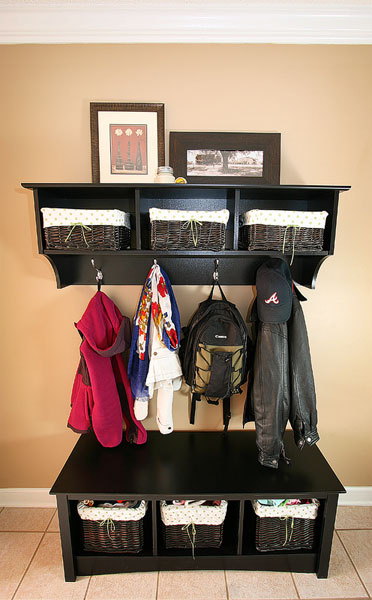 What, you say? That's not my mantle? Oh, of course! You're right. I should back up.
My mantle *does* need a makeover, though. Desperately. Witheringly. But I'm not exactly sure what I'm going to do with it yet- that's always the hardest part, isn't it?? Although, I am on my way- I have no problem in the collecting department! ;) But until I figure it out, these collections have taken up residence in the foyer- above this cubby bench, and have found quite a nice home on the cubby shelf, actually. I've dubbed it…. the "Overflow Mantle"!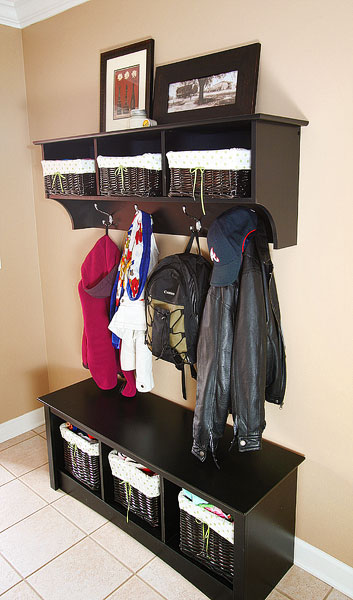 My favorite piece is the framed photo (below, right) of my hometown (Auburn) in 1899. And see that little yellow tin? It's a candle, and the scent is "Toomer's Lemonade".  Toomer's Drugs is that building you see on the right in the picture. The drugstore opened in 1896 and is still there today. The same sign out front has been there since, gosh, I don't know, at least the 50s!  And they have the best. lemonade. ever. Freshly squeezed, lip-smacking, so sweet and sour it'll knock your socks off! If Bobby Flay were going to do a Lemonade Throwdown, he would have it at Toomer's Drugs. Because they are the best. Of the best. The candle is divine. I love it. It's my hometown.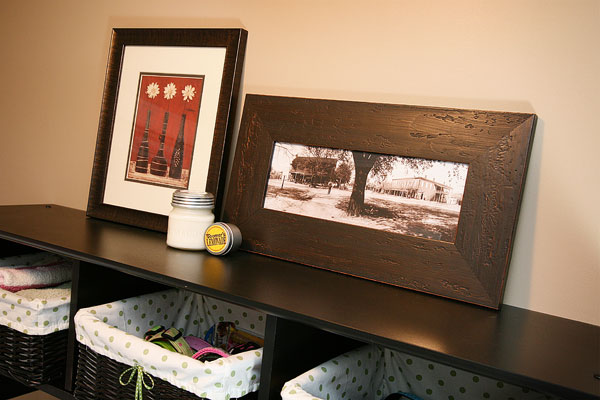 The other candle's scent is "Sani-Freeze", an ice cream stand that stood just a block from Toomer's Drugs- and was so run down and dilapidated it was more affectionately known as "The Flush". They had the best peanut butter milkshakes (extra thick, please) in the entire world. Much, much, much to my dismay, The Flush is no longer there. It was replaced with (of course) a bank. The candle doesn't smell anything like what I remember of the Flush… but I had to get it anyway. :)
My plan is for these pieces to eventually make it to the mantle- when I can finally make up my mind what to do with it! Whenever I need ideas for decorating and arranging mantles & shelves, or any room in the house, I totally hit this site:

My favorite, favorite, favorite decorating blog ever- it's a great place to start. Isn't it so clean and refreshing? Just click on one of the labels in the drop down menu and you have hundreds of ideas to browse through- all for the room or space you are wanting to decorate.
What's your favorite "inspiration for decoration" blog? Where do you go when you need ideas?