I don't know about you, but I have a ton of scraps in my scrapbook room! All leftover from various scrapbooking projects, just sitting around, taking up space. I keep saving all of mine- they're too good to throw away and one day I'll definitely use them in some really cool project! But um, seeing them just shoved in a pile in the corner of my desk isn't very inspiring. :P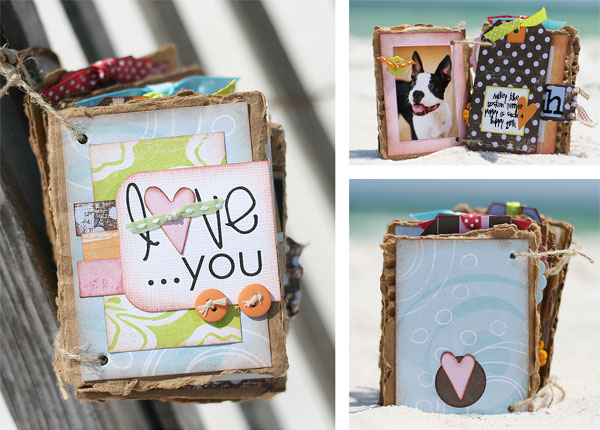 The idea for a cardboard mini album came to me this summer when I had about 27 cardboard boxes piled up in the corner of my scrapbook room from various online shopping therapy sessions. It was a holiday weekend, so the trash hadn't run, and I still had another week of staring at those boxes before I could put them out. I had to do something with them- if only to save me from having to stare at those boxes for another second!

The first thing I did was pick my color scheme. I always consult this site– great ideas! Very inspiring.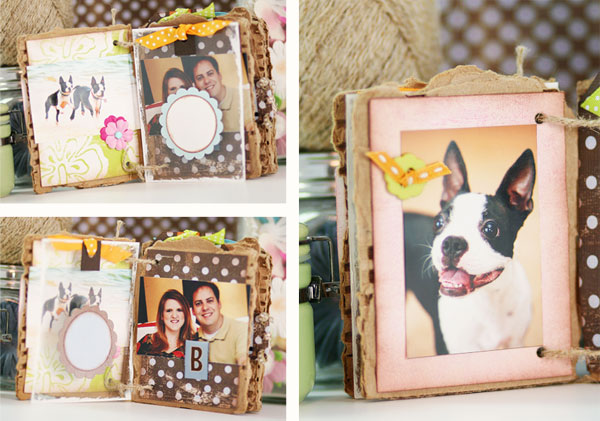 Then I went through my scraps and pulled out all the salvageable pieces in that color scheme- they didn't have to go together, or match exactly, or come from the same designer.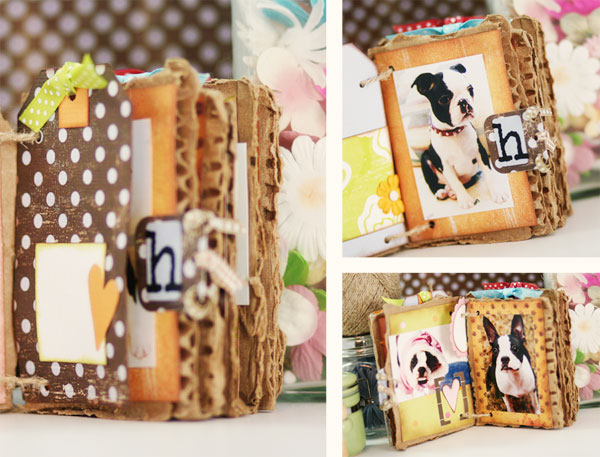 I inked all the edges of the scraps to help bring them together for a unified look in the album.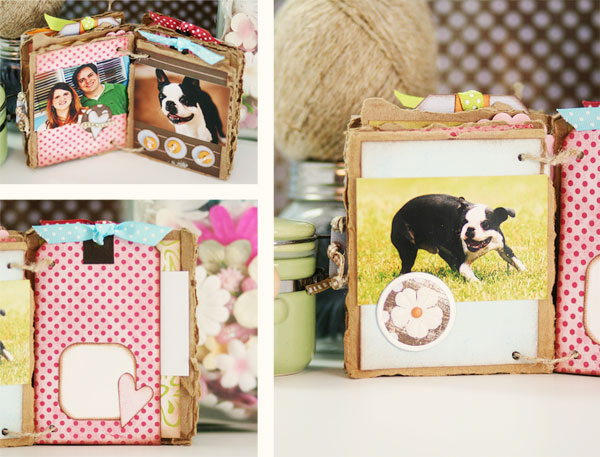 Lots of tags, trinkets, and pull-outs in between each page for journaling. Which I haven't done yet. :blush: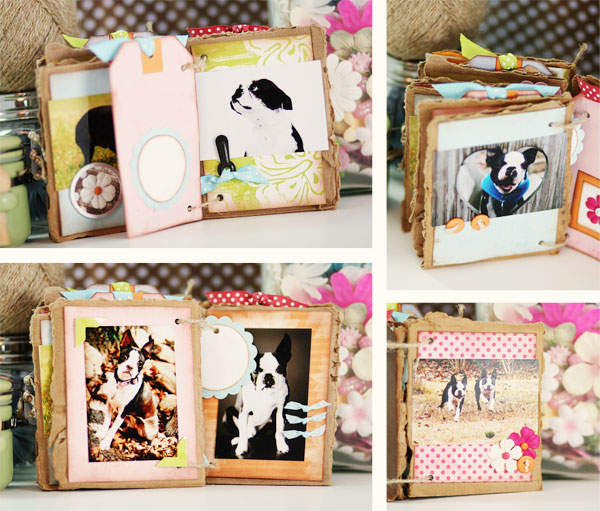 The cardboard is so fun and the size is perfect for small, 2×3 photos.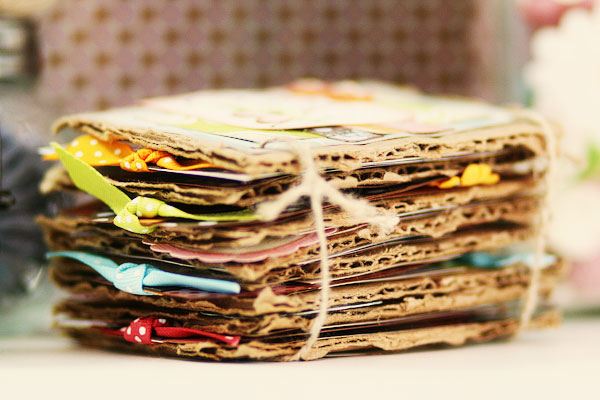 Then all you have to do is tie everything together with some twine!
What's your latest project? I'd love to see- link me up! :) You can also share with me on Flickr or Facebook.
Thanks for looking!! :)