Time's Up! We have our winners! :)
Each month here at kevinandamanda.com we've been giving away the latest digital scrapbooking kit from the Creativty by Crystal Project 365 line. Crystal comes out with a new, ultra, mega-packed jumbo kit every month- a drool-worthy occasion for all digital scrapbooking enthusiasts to be sure. And because I think Crystal's kits were monumentally helpful back when I was just a nervous little thing, first learning about the massive world of digital scrapbooking, and because Crystal is so talented and generous…
We want to give you a chance to win that kit! :)
This month… I'm a little behind. *blush*
I skipped October. Crystal's already ready to give away her November kit, and I skipped October.
Now we have been doing this every month so you think I would've gotten my act together by now.
But don't worry. I'll make it up to you. :)
This month, we'll be having a giveaway for the October AND November kits! :) And since I was a little late…
Let's have TWO winners for the October kit and TWO winners for the November kit! :) What do you think? Want to see what you're playing for? :)
Here's a preview of the October Spooky & Sweet Collection: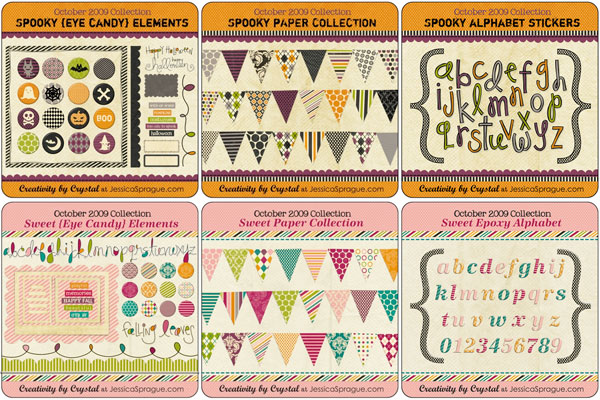 See what I meant by JUMBO kit?? :)
Yes- you get ALL that!! :) Check it out closer at Crystal's store to see what all you could be winning! :)
And the November kit?? Well, I can only show you a teensy-weensy *super secret sneak peek* of the November kit. ;)
Here is a tiny sample of the huge November paper pack…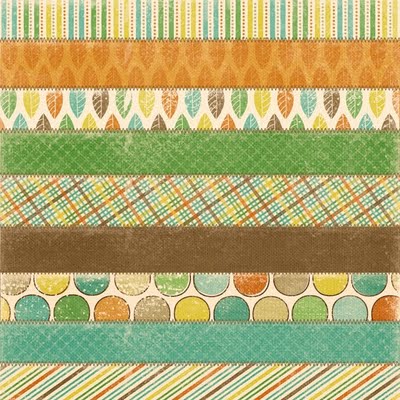 And okay… *whispers* Want a sneek peek of some of the elements in the November kit?? *looks around*
Check out these layouts :)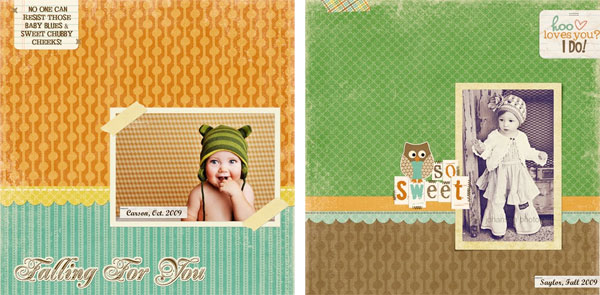 So that's a pretty sweet giveaway right! :)
But wait.
There's more.
Remember the last Creativity by Crystal giveaway? We broke a giveaway record here on kevinandamanda.com with over 400 entries! Those 400 entries practically *doubled* the amount of entries we'd ever had on a giveaway here! And since ya'll doubled the entries, we doubled the prizes for that giveaway. :)
So. Do ya'll want to see if you can do that again?? ;)
If this giveaway gets more than 800 comments…
We'll double the prizes- again!!! :)
There will be 4 winners for the October kit and 4 winners for the November kit!! That's a total of 8 possible winners!!! :)
So how can we make sure there are over 800 entries?? Well, I'm glad you asked. :)
You can get another entry if you post about this giveaway on your blog and you can get another entry if you tweet about it on Twitter! :) Just leave your second (or third!) comment with a link to your blog post or tweet.
Now normally you may not be so inclined to get MORE people to enter a giveaway right?? I mean, more entries = less chance I have to win! That's just common sense right there, right!
But here's why you'll want to refer as many people as possible.
If someone *you* referred is randomly selected to win… You will ALSO automatically win!! :) So when you post about it, make sure they know to say you referred them when they enter! :)
And…
(I know. Can you believe it? There's still more. We're not done yet. ;))
There will be one GRAND PRIZE winner. :) The person who refers the MOST people will win a copy of BOTH kits.
Wow! This is crazy- I think this is the most outrageous giveaway we've had on here yet!
Time's Up! We have our winners! :)

-To be entered to win this giveaway, all you have to do is leave a comment on this post! :)
-To get a second or third entry, make a blog post or tweet about this giveaway and leave a link to your blog or tweet in the second or third comment (be sure to do separate comments so you get your multiple entries! :)).
–If someone referred you to this giveaway, please leave their blog address or twitter name in your comment! :)
-This giveaway will run until 11:59 pm central time, Sunday, November 8th.

Whew!! Was that like the longest post ever or what?? If you made it this far… Thanks so much for looking and GOOD LUCK!!! :)
P.S. Want another chance to win Crystal's November kit? She's running a giveaway on her blog right now- go on enter there too! :) AND… If we can get Crystal's followers on Blogger up to 200 by the end of the month… She'll make a FREE mini kit!! Just for us!! So go ahead and follow… You'll be glad you did.