One day a couple of weeks ago, Kevin came home from work and said, "Well! I found a car for you!"
Let me back up. It has been "All SUV, All the Time" talk over here lately! Every time we go out, Kevin points out all the SUVs we pass, telling me about the features, what he likes and what he doesn't like. And every time I come home, I find browser windows open to reviews, safety ratings, and links to the models he thinks I'll like!
"You'll like this one" he said. Both of our cars were pushing 200,000 miles. Mine is a '97 and his is a '96. We both got them in high school. I knew it was only a matter of time. And Kevin had it all planned out. We went and looked. We test drove. He showed me all the features it had. See, my car.. my 12 year old Nissan Altima.. it's the first and only car I've ever had. I liked that car. It was a good car. I didn't think I needed a new car. But Kevin knows what I like. And wow. I was kinda star-struck by what all this new one could do!
A few days later we traded in the Altima…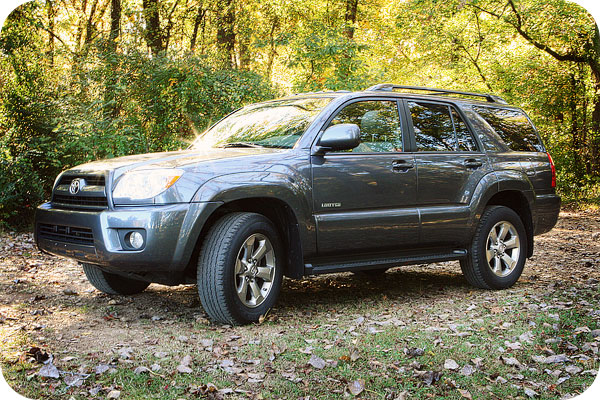 …and said hello to the 2007 Toyota 4Runner Limited!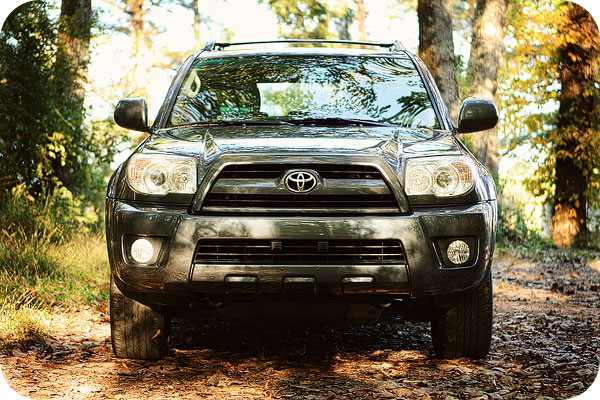 This is the first vehicle we've ever purchased together…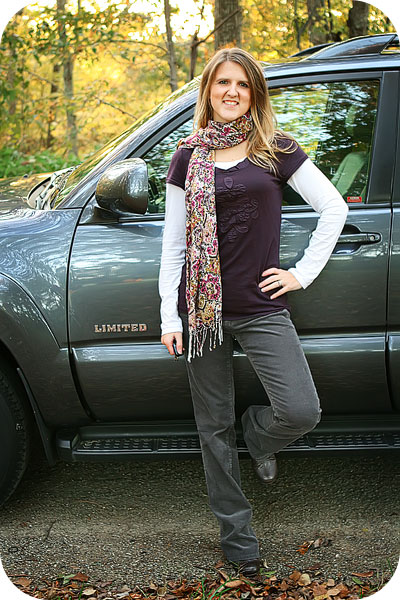 But she's really mine. ;)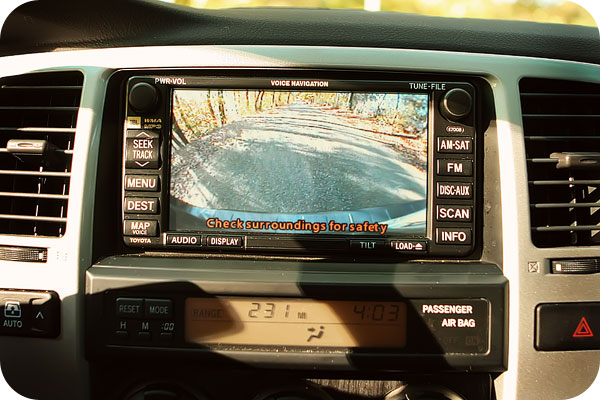 It has a rear-view back-up cam- man that thing is handy! Especially pulling into the garage- I can check and make sure I'm in far enough. Oh, and see that 231 under the screen? That's telling me how many miles I have left on the tank.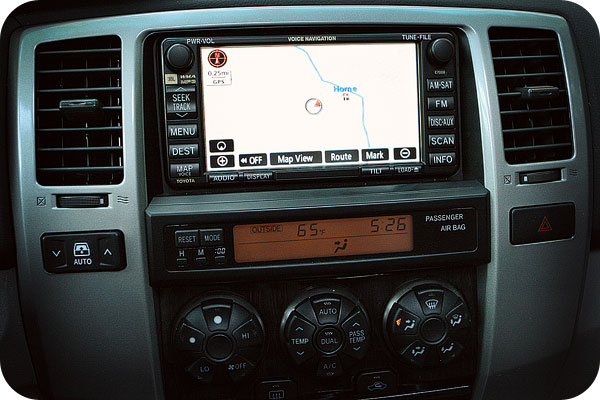 GPS Navigation- the other night I was running late and going to a friends house. I had no idea how to get there, but my car did! I punched in the address and it took me right there. Fun!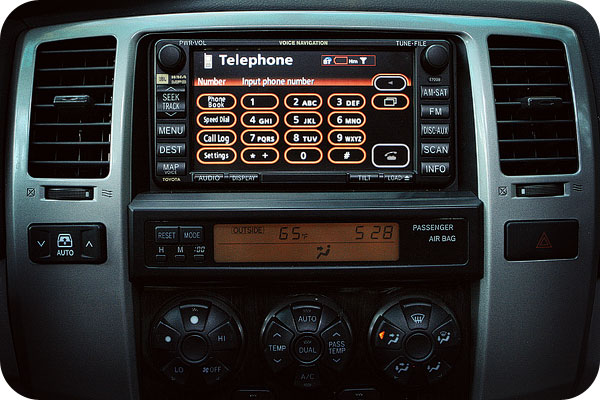 Now *this* is cool. When I get in the car, it automatically connects with my cell phone via bluetooth. Any calls I get go through the car- the caller ID shows up on the screen and I can answer or ignore the call from the steering wheel (and also adjust the volume). I can talk hands-free and the sound comes out through the radio speakers. Love it!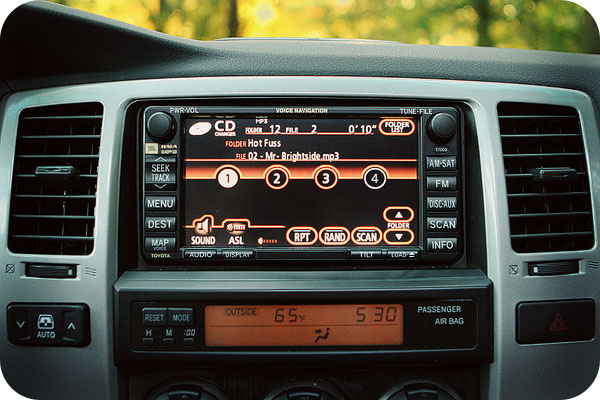 It has a 4 disc MP3 player…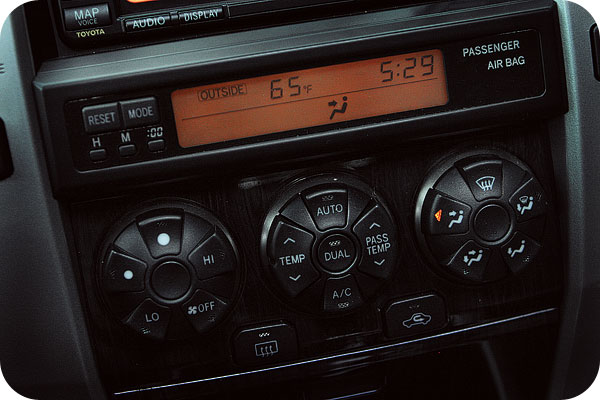 And finally!! Dual-side air controls!!! Now I can keep my side of the car perfectly pleasant and Kevin can keep his side at his usual -27 degrees. No more freezing my buns off! :D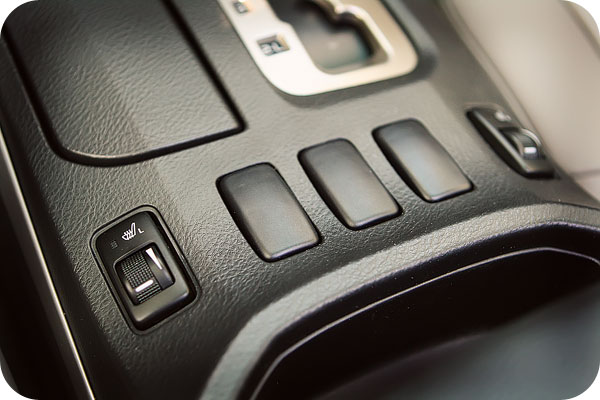 Speaking of buns… they definitely won't freeze now with heated seats! These were so nice the other night when I was driving back home in the cold.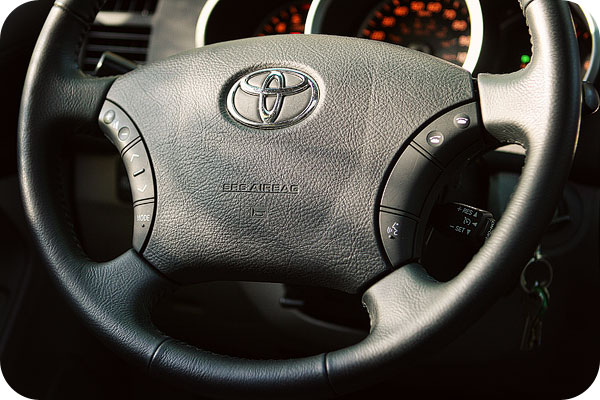 The steering wheel… I can answer, hang up, and ignore phone calls, adjust the radio/phone volume, skip tracks on the MP3 player, and even initiate voice command… Like I can say "Go Home" and it'll set the GPS destination for Home. Or "Call Kevin" and it'll call Kevin! Neato.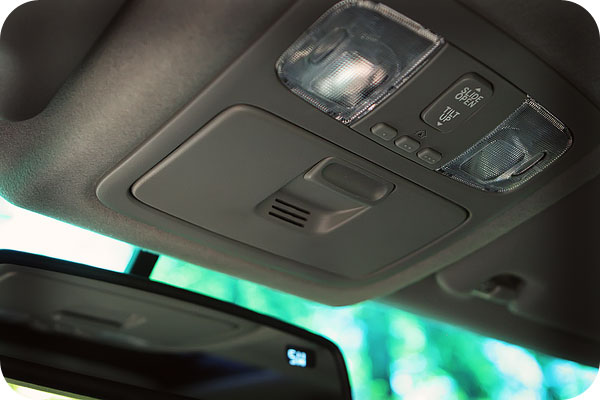 Garage door opener- Kevin programmed the middle button so it would open our garage door at home- I guess we can program the other two for our Lake House and Beach House. ;) Hah. Totally kidding. ;)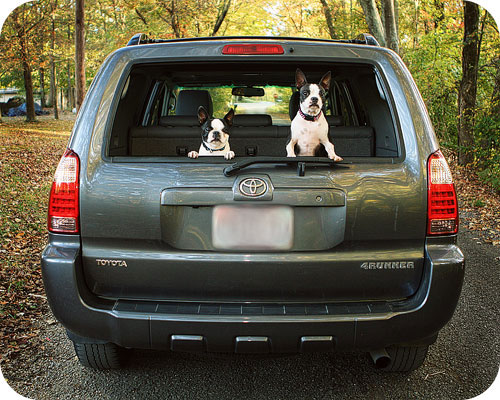 Plenty of room for traveling now! And I like how the back window rolls down- Miley and Howie do too! The trunk door doesn't pop open from the key fob, but it does roll the window down. lol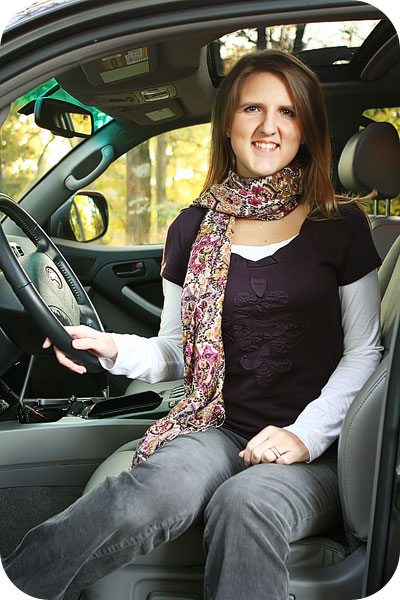 Hellooo sun roof! And leather seats. :D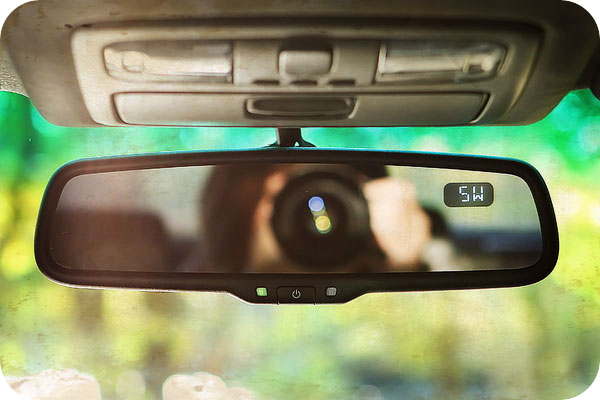 The rearview mirror also has a compass. And um, I'm honestly not sure what that power button does. :O This new car has so many buttons it's like looking at an airplane control panel!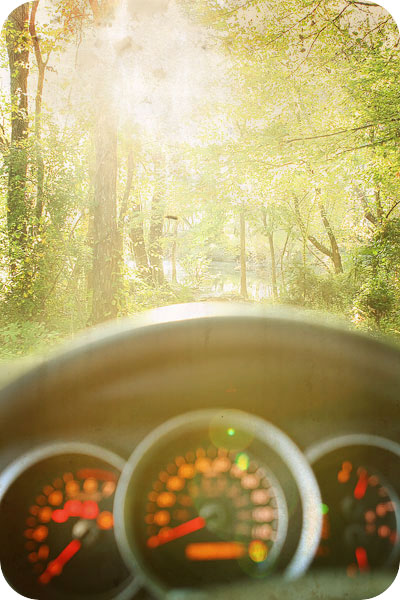 Behind the wheel…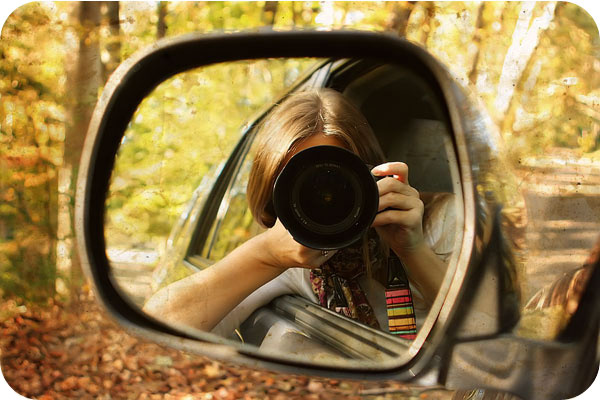 It's fun to have a car that was actually built in this century! ;)
Thanks so much for looking! :)
P.S. If you're looking for the winners of the notecard giveaway, they can be found here! :)