From podcasts to furniture to some amazing funnel cake fries, check out the things I've been loving lately! A recipe for a homemade version of these fries will be coming soon too!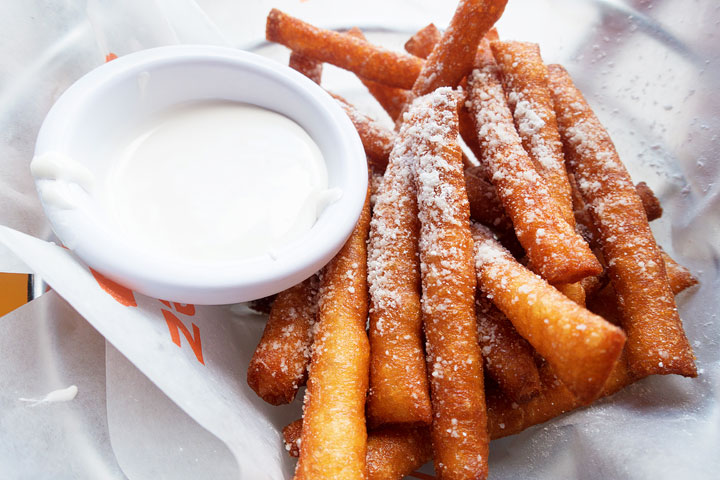 Things I've Been Loving Lately
An Interesting Podcast
1. We need to talk about Serial. Have you heard of it? It's a podcast. At first I was skeptical. A podcast? Isn't that like just listening the radio? How do you even listen to podcasts? I was picturing people in the 40's sitting around the radio listening to their nightly radio program. But. BUT. My friends Shelly and Kristan said no, you NEED to listen to this podcast.  There are only 12 episodes, and they're about 45 minutes each. It's about a high school student who was accused of murdering his ex-girlfriend. He was ultimately convicted and sentenced to life in prison.
But there's all this mystery and intrigue surrounding the case. He has always adamantly insisted he is innocent. There's suspicion his lawyer may have been corrupt. There's all this evidence that makes you think he couldn't have possibly done it… But then… there's some other evidence that doesn't look so good for him either. Did he do it?? Has he been wrongly imprisoned?? You've got to listen to this podcast and tell me what you think.
If you have an iPhone, it's already on your phone. Just go to the Podcasts app (already on your phone!) and search for Serial. Under Podcasts click on Serial and then download all 12 episodes. They're free and they don't take up much room on your phone. You can even listen to them when your phone is on airplane mode. Play them in your car, while you're cleaning the house, jogging, whatever!! It's seriously addictive. They'll make the time fly by!! And when you're done, be sure to come back and tell me what you think!! Did he do it??!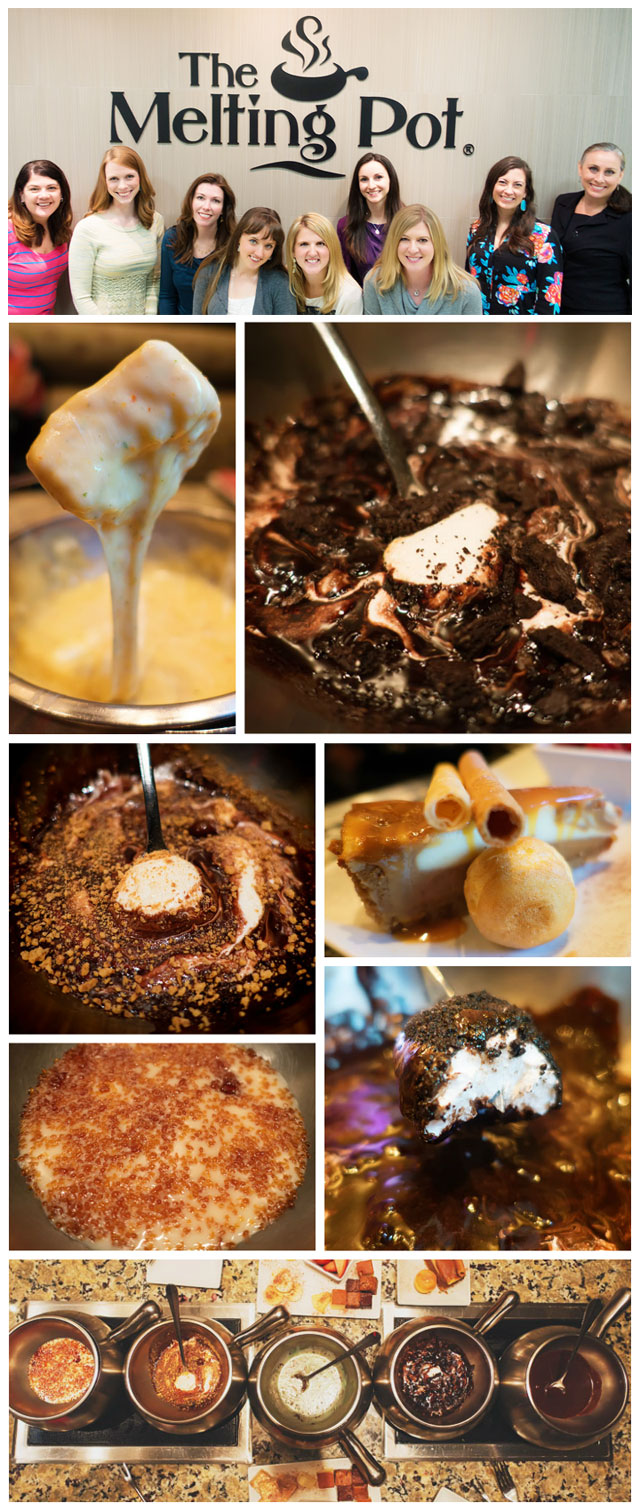 Favorite New Foods
2. Last week I got together with the sweetest group of local bloggers. We get together once a month for girl time, blog talk, and chit chat. This month our meet-up was at The Melting Pot!! Oh my gosh, you guys, we had the best time ever!! What could be better than melty cheese and chocolate? :) Since there were so many of us, we basically got to try one of everything. The Quatro cheese was my favorite. And the chocolates?? How could I possibly choose?? We had FIVE pots of decadent chocolate fondue right in front of us. We got Oreo Marshmallow, S'mores, Chocolate Peanut Butter, Mint Chocolate, and even Creme Brulee. The creme brulee wasn't on the menu, but ask if yours has it!! It was to die for!! I think we need to have our meet-ups there every month. Maybe next month for National Cheese Fondue Day!!
3. Okay, speaking of murder mysteries and intrigue… Are you watching Secrets & Lies?? It has Ryan Phillippe in it, and as a teenager of the 90's, of course I'm watching it. Who do you think did it?? Do you think it's someone we've already seen? Or do you think it's someone totally random? They better tell us at the end of this season and not drag it out!!!! It's killing me!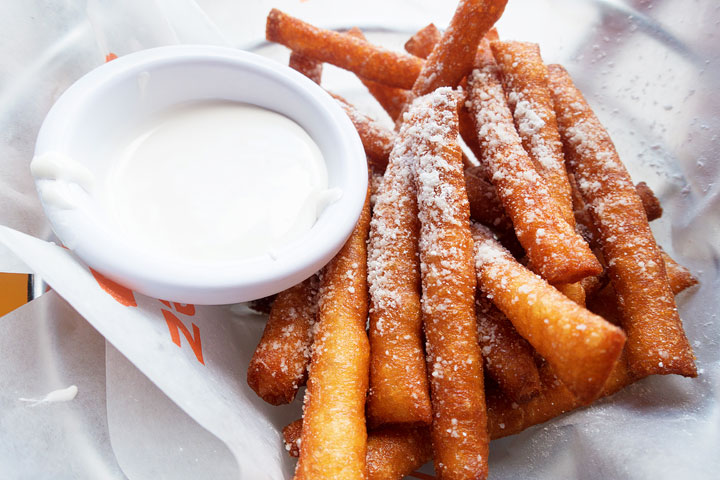 4. One of our local restaurants has Funnel. Cake. Fries. How fun are these??! :) I posted them on Facebook and Instagram and got so many requests for the recipe. I recreated them at home and I'm sharing the recipe next week!! Be on the lookout! :) So excited to share the fun fries!! :)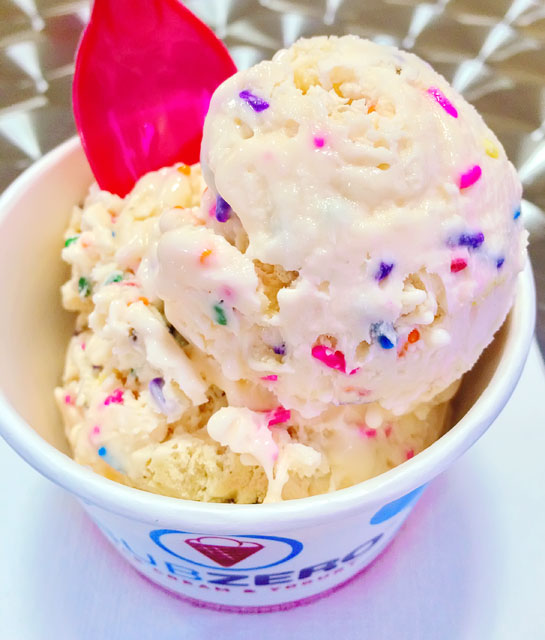 5. Do you have a liquid nitrogen ice cream shop near you? We just got one called Subzero. Oh my gosh. We are obsessed with creating our own ice cream, lol! They have like 30 different flavors and you can mix and match as many of them together as you want to create your own ice cream flavor. Like Caramel Mocha, Marshmallow Cake Batter, Peanut Butter & Fudge Chocolate, Raspberry White Chocolate… the options are endless!! THEN you have all the mix-ins of a fro-yo shop. After you've got your base flavor, you can add in cookie dough, Oreos, mini peanut butter cups, fresh fruit, sprinkles, they have it all. Then they freeze it right in front of you in seconds. They'll freeze it to any consistency you like. Hard like ice cream, soft like soft-serve, or anywhere in between. AND YOU GUYS. You can even bring in your OWN flavors and mix-ins and they'll make it for you!!! I'm seriously thinking of bringing in Nutella and Biscoff. And Thin Mints. What should I have them make??! :)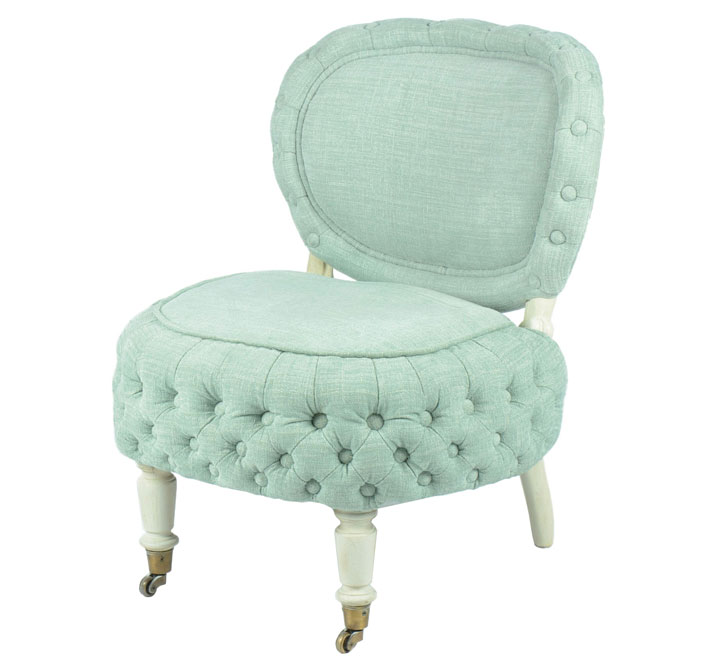 Fun Furniture
6. I am seriously, massively, head-over-heels in love with this chair from Dot & Bo.  I need a chair in my office, and when I saw this one, I knew it was the one. The color is perfect. The tufts are perfect. Even the wheels are perfect. It's exactly what I'm looking for. Except it's TINY. Like, it belongs in a dollhouse, tiny. I measured it, and it must be for a kindergarten classroom. No one over the age of 5 would comfortably fit in this chair. It's teeny teeny microscopic tiny. I mean it's almost laughable how tiny this chair is. If you're looking at this picture on your phone, the chair is probably showing as actual size. I'm heartbroken!! I just want a bigger version of this exact chair!
A Longtime Favorite Book
7. Did you hear about the new Calvin and Hobbes book??! I grew up with Calvin & Hobbes, collected all the books, and read them over and over. There aren't any new comic strips in the book, but it contains an in-depth interview of Bill Watterson, plus original artwork and commentary. Well worth the $12 for any Calvin & Hobbes fan!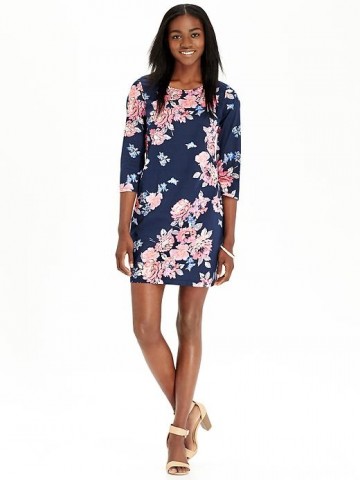 Clothes & Cooking
8. I want this fun summer dress from Old Navy! It looks so comfy and flattering!
9. My kitchen is being featured on the KitchenAid blog today! You can see the pictures here. By the way, have you seen all the fun new KitchenAid Mixer colors??! I want one of each! :)
10. I'm going to a Pampered Chef party tonight! What should I get?? What are some of your favorite Pampered Chef items? Here are some of my must-haves: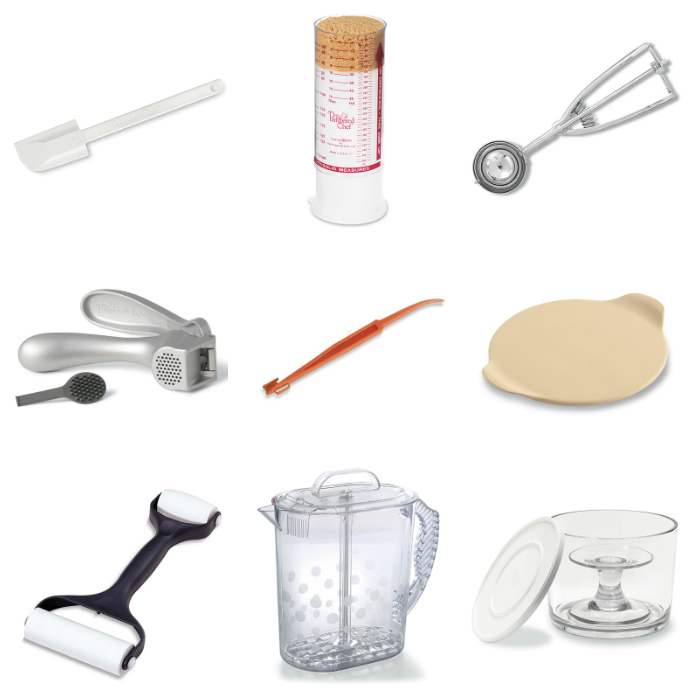 You can click on any of the pictures above to see what they are. :)
Have a great weekend!! :)