I am so honored to share this special collection of fonts with you today.
Earlier this week, I got together with some of my favorite bloggers to work on a project. We wanted to do something to benefit the victims of the recent tornadoes here in my home state of Alabama. The damage in our immediate area was minimal comparatively. There were trees and limbs down everywhere and flooding in the neighborhoods near us. The entire city was without power for 5 days. Kev and I are very grateful and fortunate that there was no storm damage to our home.
So here was the idea. I sent out a request — I asked them to send me their handwriting for a project, a special collection of handwriting fonts from some of my very favorite bloggers. And they did. These are just a few of the blogs I read every day, and there's a good chance you do too. If there are any of these you haven't heard about yet, these ladies are worth checking out.
I'm thrilled to share their fonts with you today.
Here are the lovely ladies that submitted their handwriting for these fonts:
Bridget – Bake at 350
Jessica – How Sweet Eats
Amanda – I am Baker
Rachael – La Fuji Mama
Ashley – Make It and Love It
Sara – Our Best Bites
Jenny – Picky Palate
Rachael – Rachael Rossman
Layla – The Lettered Cottage
Cheryl – Tidy Mom
Maria – Two Peas and Their Pod
You read their blogs… now… Can you guess what their handwriting looks like? :)
1.
2.

3.

4.

5.

6.

7.

8.

9.

10.

11.

Could you figure them out? :) Here are your answers!
1.

2.

3.

4.

5.

6.

(Complete with the famous TLC smiley! Just press the $ sign.)
7.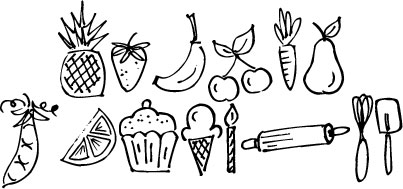 (Sara even did some fabulous doodles for us, don't you love these??)
8.

9.

10.

11.

A huge thank you to these sweet bloggers who participated in this event! Now if you're still with me, I've love to tell you about a worthy organization that holds a special place in my heart, and is dedicated to administering help to tornado victims.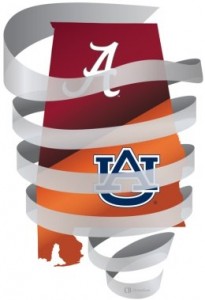 Since I was born and raised in beautiful Auburn, Alabama, I'm honored to mention Toomer's For Tuscaloosa.
Toomer's For Tuscaloosa has organized an all volunteer state-wide effort to provide food, shelter, clothing to thousands of people around Alabama affected by the April 27th Tornadoes. We will not rest until every person affected by this tornado has access to the assistance they need.
If you enjoyed this special edition font round-up, feel free to check out Toomer's For Tuscaloosa and consider making a donation for these fonts. I'll be putting up the images for these fonts over on the Fonts for Peas blog later today, but they'll only be available for download right here, in this special bundled file. Hope you enjoy! And thank you, from the bottom of my heart.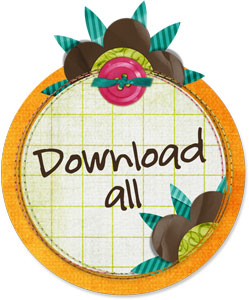 Click this button to download all Special Edition: Blogger Fonts – May 2011