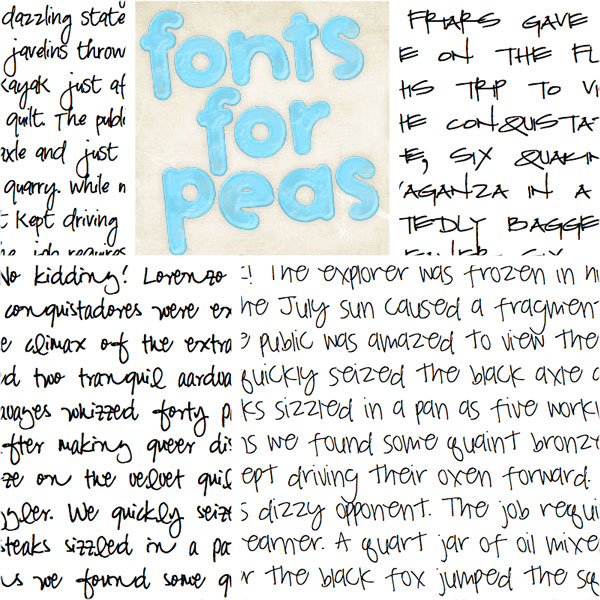 Woohoo! It's Free Font Friday! Head on over to Fonts for Peas and check out all the new handwriting fonts! :)
There's 14 in all today.
The Fonts for Peas are all made from your submitted handwriting samples…
And doodles too! :)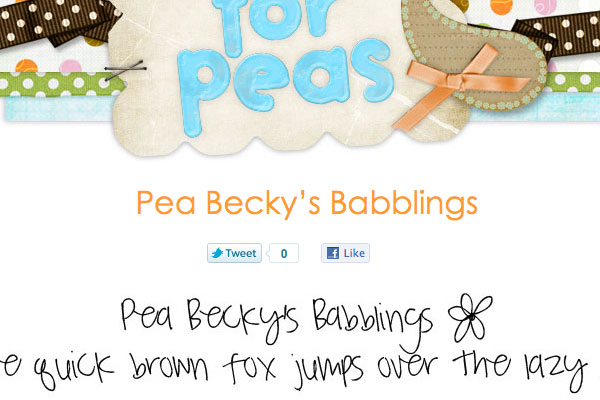 ♥♥♥
You can now "Tweet" and "Like" your favorite fonts.
Love seeing the fonts you guys like best! :)
Love to scribble and doodle? Send me your handwriting! :) You wanna know a secret? I love it when people send me like 20 different samples… Love opening up my email and finding a zillion new emails!
(Even if they're all from the same person! :))
Have a great weekend! :)