In two short days I'm leaving for a fun girls trip to… New York City! I'll be running around Manhattan with Jenny from Picky Palate. We're being sent by Unilever to stay at the Royalton Hotel and experience "beauty, care, and culinary fare." I'm not sure what all that means, but I've heard mentions of celebrity hairstylists, spa treatments, and fabulous food… sign me up!
I can't wait to get home and tell you all about it. But for now, let me tell you about these four things I'm loving right now. They're definitely coming with me this week!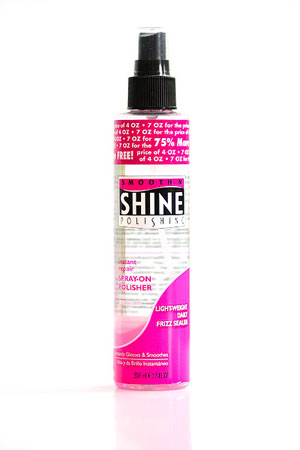 Smooth N Shine Instant Repair Spray-On Polisher.
I picked this stuff up at Target on a total impulse buy. It's supposed to make your hair look smooth and shiny. AKA, straight out of a Panteen commercial. I've tried shine sprays before, but they just left my fine hair looking oily. Not this one. It makes my hair so shiny. And sparkly. It glistens.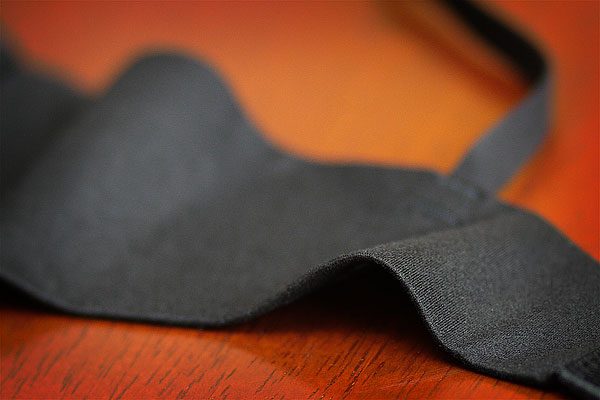 Maidenform The Dream T-Shirt Bra.
*Gasp!* Can I talk about a bra on here?? So sorry for just blurting that out. I'm even sorrier for posting a picture. I didn't even warn you. But I have to tell you about it. If you need something with support that shows no lines and smooths out your back and is super comfy to wear, you will love this! If not, you might just want to skip down to the next one. The tag says it's "The Bra that makes you say Ahhh" and it is so true. It's so dang comfy, and you know that is saying a lot. I can actually wear it all day without being in complete agony. There are absolutely zero lines or seams on the straps that go around your back. You can't even feel them. But most importantly… you can't see them. I, uh, kinda have a complex about that. I'll usually buy a fitted shirt one size too big, even if it's a little baggy, just because I hate it when you can see my bra pinching my back. *facepalm* But with this one, you can't see it. It's like it's not even there. I have gone a size down in tees simply because of this bra. Thank you. You may now go back to your regularly scheduled programming.

Infiniti by Conair Straightening Hot Air Styler.
I love this! I don't have enough talent to hold a blow dryer and a hairbrush, and brush my hair and dry it all at the same time. I'm so glad I found this dryer. It does both at the same time and is simple enough for me to manage. It leaves my hair much, much straighter, smoother, and a lot less frizzy than I could ever get using a hair dryer and round brush. I got mine at Linens N Things before they went out of business, but since then I've seen them at CVS as well.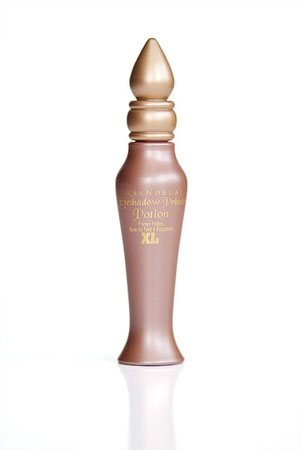 Urban Decay Eyeshadow Primer Potion – Sin.
Am I the last person to give in and try this? You are all probably saying, Yes, we know! We've been using it for years! Don't you just love it? I've been reading the praises of eyeshadow primer for years now, but finally gave in and bought Urban Decay Sin a few months ago from Ulta. After a few hours, my eye shadow would pretty much just fade to nothing, leaving black mascara creases on my eyelid. But this keeps my eye makeup in place all day (and all night, on occasion) without fading, smudging, or especially creasing. And it even has a little shimmer to it.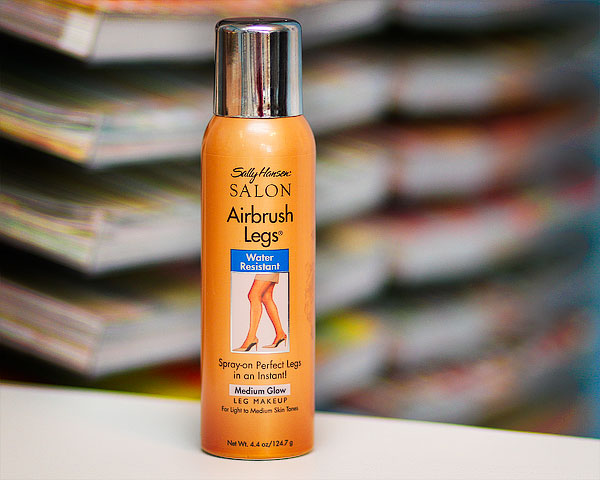 The Experiment: Sally Hansen Salon Airbrush Legs.
Have you tried this stuff yet? After reading so many positive reviews, I picked some up at CVS yesterday. It's supposed to give your legs a smooth, even tone and subtle finish without looking like a fake tan. Sounds good to me! I'm bringing a few sundresses with me this week so I thought I'd give it a try. I've got it sitting on my desk as I type, and I'm resisting the urge to put it on right this second.
What are you loving right now? I still have one more day to shop before I leave! :)
***
Keep in touch with me this week while I'm in NYC! I'll be posting pics and live updates on Twitter and Facebook.
See you next week!