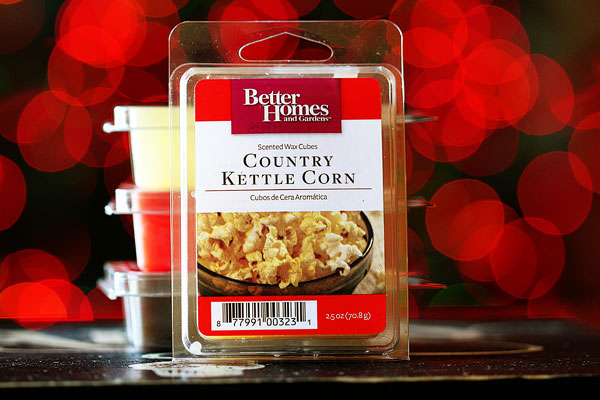 Oh yay! Walmart has new Better Homes and Gardens scented wax tarts for their plugin candle warmers! I seriously love these things and look forward to new scents every year. I love popping a cube into the warmer and letting it fill the house with a delicious scent all day. So yummy!  I love 'em because they're so easy to pop in, and when you're done, you just pour the wax right back into the case and use it again next time. And I especially love that there's no smoky "blown out" smell afterwards!
Check out these new scents, I think I was giddy when I saw these this weekend! Country Kettle Corn? Oh my gosh it smells just like sweet, buttery popcorn at the movies!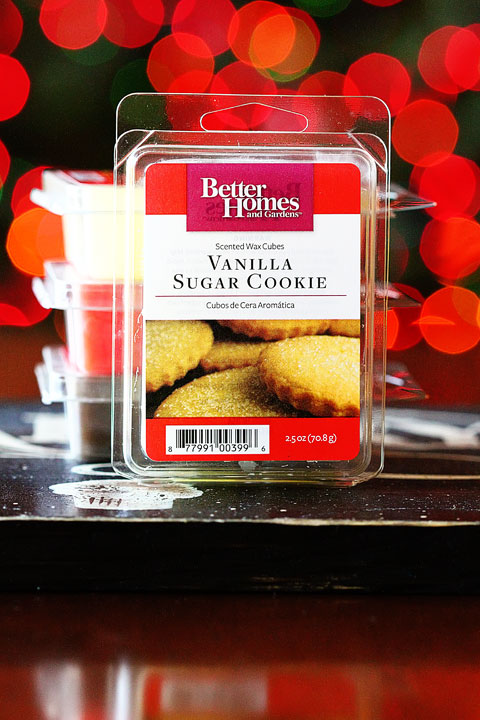 Vanilla Sugar Cookie. Okay, let me just say I think this smells ten thousand times better than a plain old sugar cookie! I think it's more like a Lofthouse Sugar Cookie — you know those super soft, chewy, fluffy cookies at the grocery store with the sweet vanilla icing and sprinkles on top? Those.  A sugar cookie on steroids. This fragrance is exactly what you want in a sweet, bakery scented tart. It's got that satisfying baked goods fragrance with a light hint of pure vanilla. And  I personally think it's got a little chocolate in there too. Something extra bumps up the wow factor here. This one might be my favorite of all the new scents.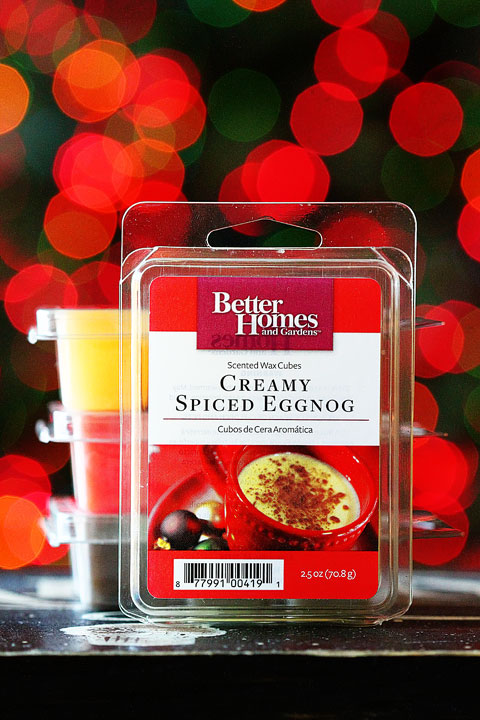 Creamy Spiced Eggnog. Disclaimer: I am not a fan of eggnog, neither in the way it smells nor tastes, but I loved this one. It's rich and warm, but also sweet and creamy, with the perfect hint of nutmeg. This one's a fabulous holiday fragrance.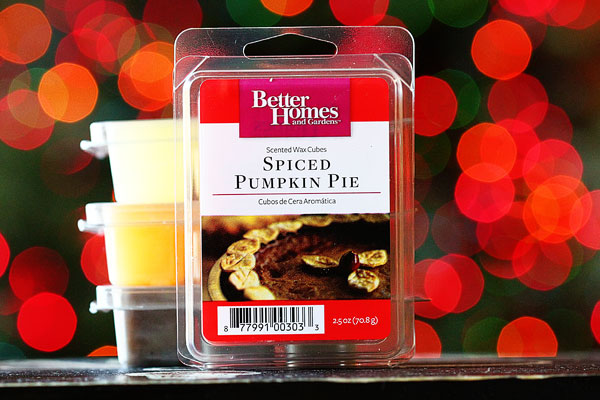 Spiced Pumpkin Pie. This one smells "fine" in it's case, but boy was I in for a treat when I melted this one a few days ago! I immediately asked for another one to go in my stocking. I think it smells more like fluffy pumpkin muffins with a brown sugary, buttery streusel topping. I'm in love.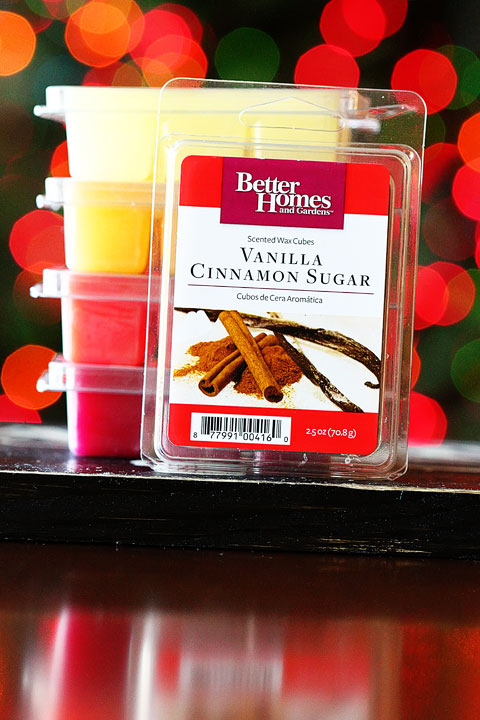 Vanilla Cinnamon Sugar. Love. This one totally reminds me of a bakery, because if I could make something that tastes as good as this smells, my thighs would be in serious trouble!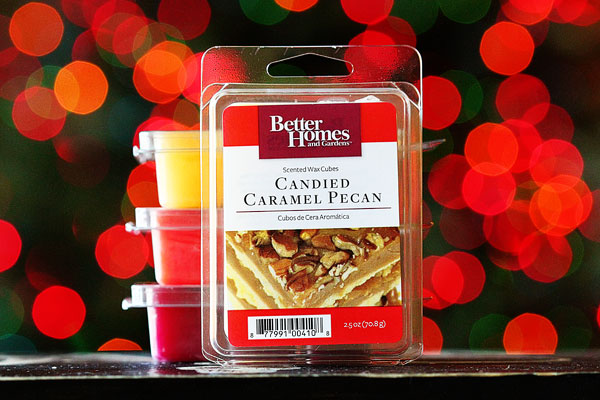 Candied Caramel Pecan. How yummy does this sound?? Toasted pecans, buttery caramel, and sugary cinnamon. That's my kinda holiday.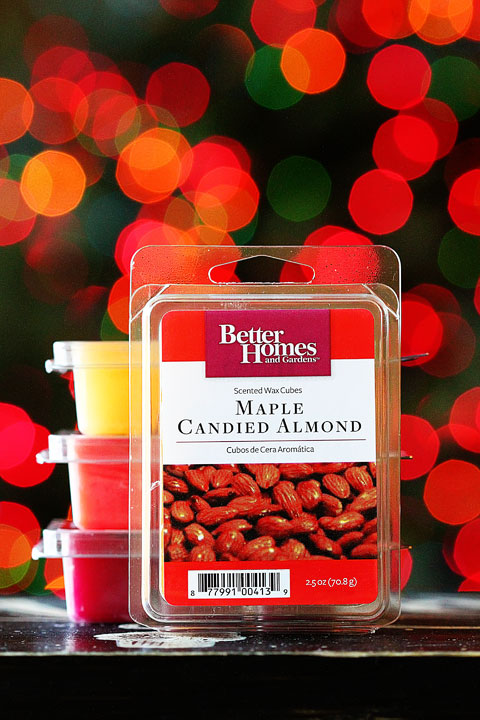 Maple Candied Almond. Oh man, this one smells like yummy, buttery french toast, topped with sweet maple syrup.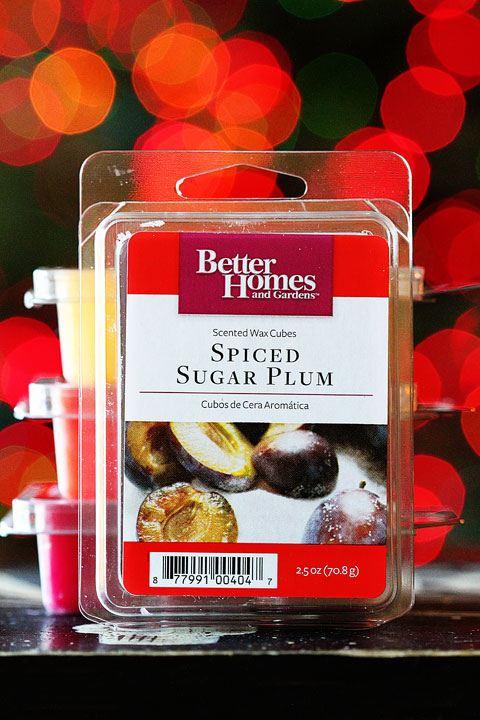 Spiced Sugar Plum. These last two tarts deviate from my usual bake shop inspired scents, but I loved the inviting plum fragrance here. It's warm. And velvety. And a little fruity.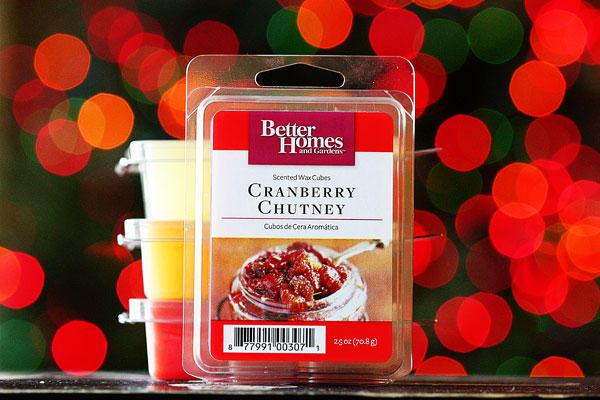 Cranberry Chutney. If I had to pick my favorite non-bakery scent… well, it'd be blueberry. But my second favorite would be cranberry! I'm a huge fan. I love it because it just smells so clean and fresh. And sweet. And fruity. And not cloying. I think this one's got a little pineapple in there too. And maybe a little buttery brown sugar.
Yum.