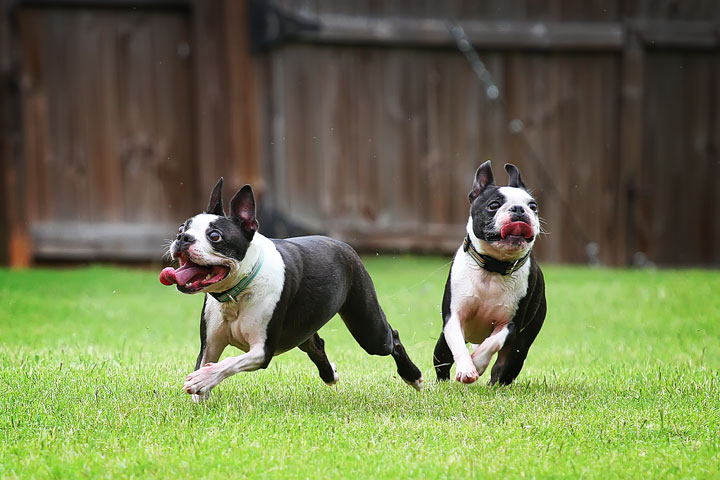 We've been having such lovely end-of-summer weather this week. It's been cool, bright, and breezy. It feels like fall! I'm loving it. Although down here in Alabama we've got at least a couple more months before we'll officially experience fall, and it's likely to turn right back to 90 degrees and sweltering any day now. Therefore, we are taking every advantage of this beautiful weather right now and the monsters (a.k.a. Miley and Howie) are having a ball!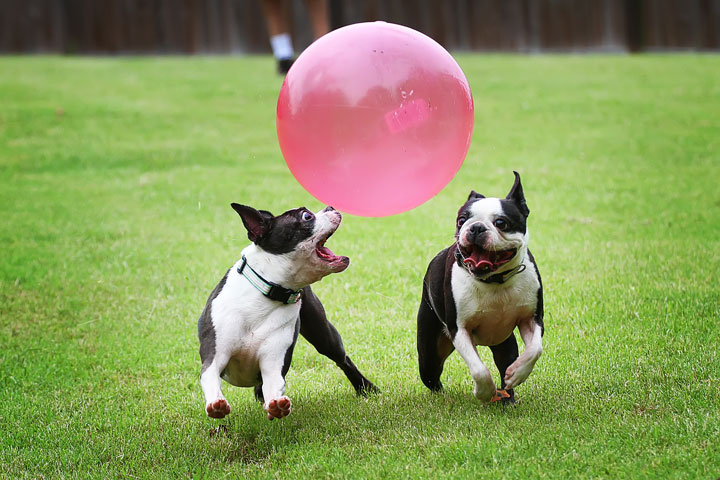 Literally!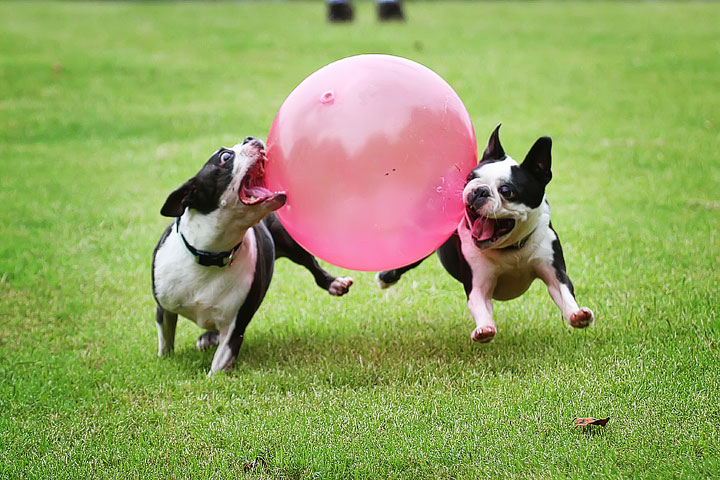 We bought one of those big bouncy balls — you know the ones in the giant metal cage right in the middle of the aisle —  on a whim several years ago when Howie was just a puppy, just to see what Miley and Howie would do with one.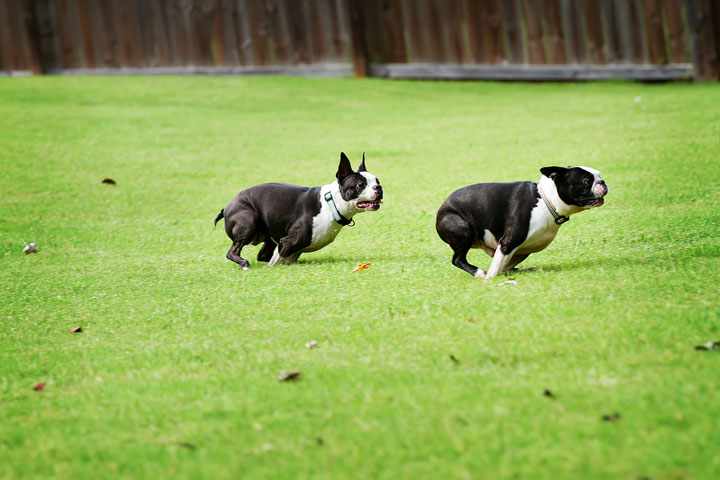 And oh my goodness.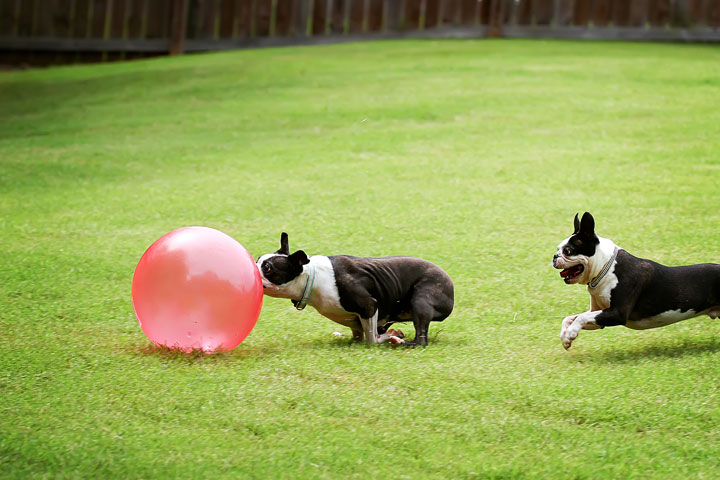 They are absolutely obsessed with the things! They love it!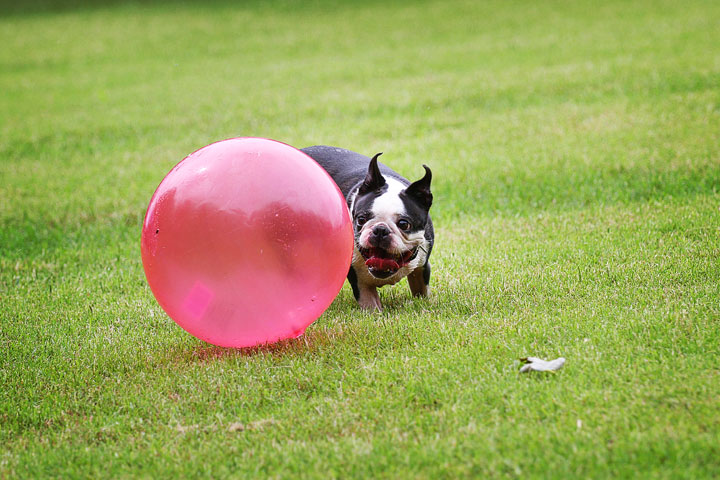 They chase it all over the backyard.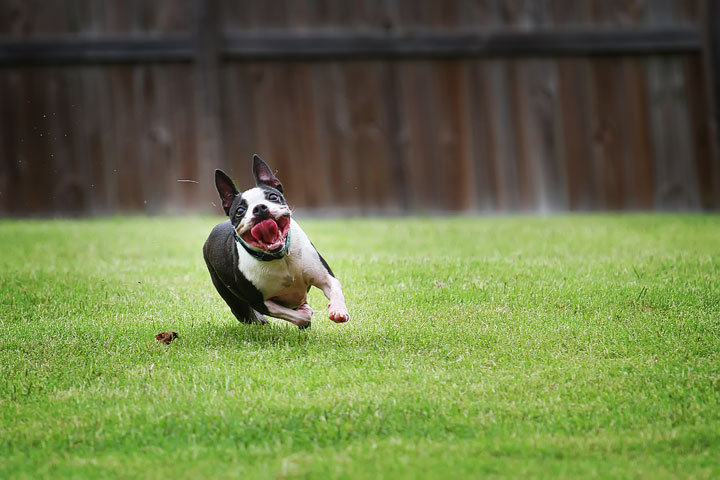 It's their favorite toy ever. Just look at this happy girl!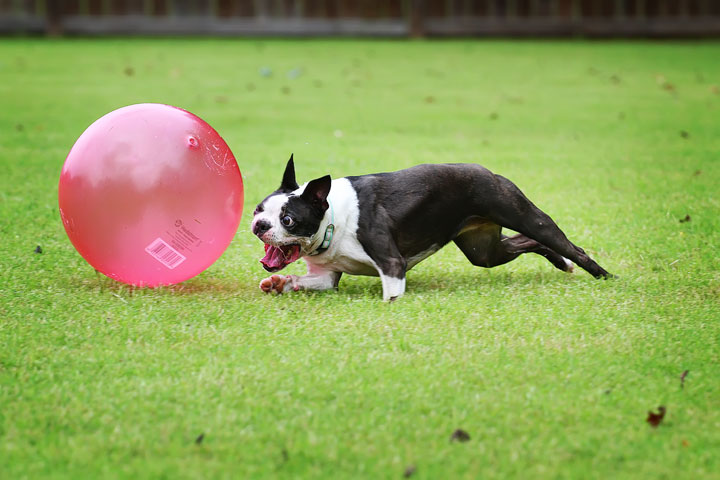 They go crazy when we bring one into the house.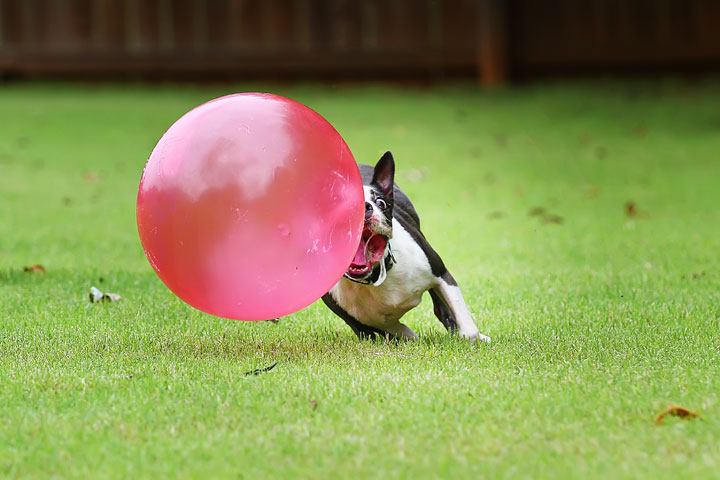 And if we try to hide it, they always somehow know!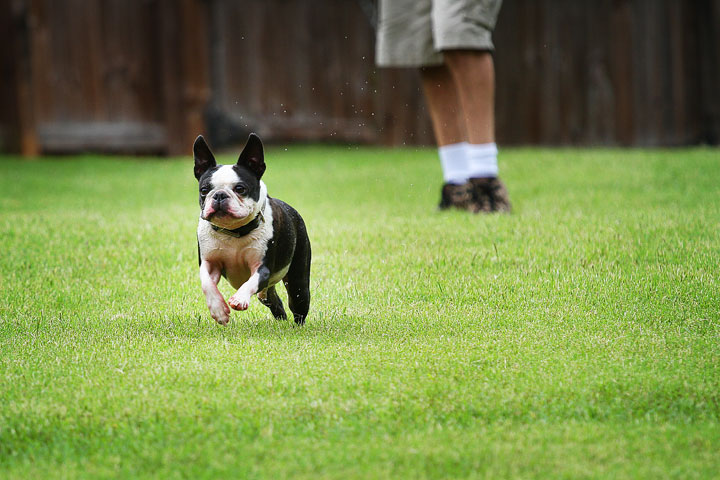 Even if they never see it, they can sniff it out. Howie will stand by the door to the room where it's hidden and stay there until we open the door and let him investigate! Just look at those crazy eyes!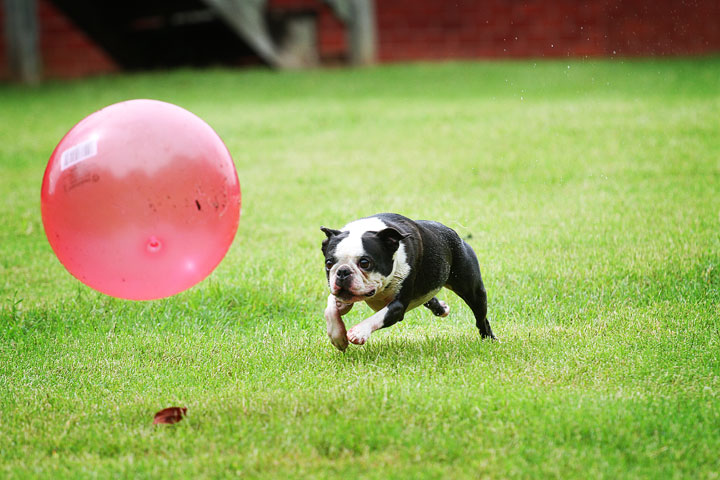 He's on a mission!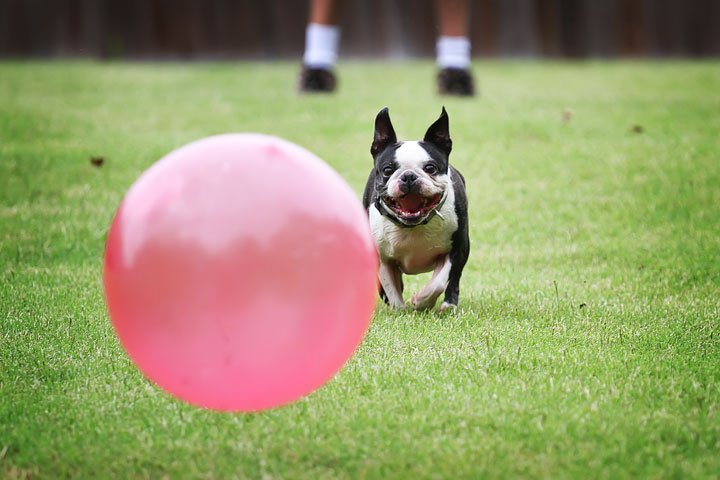 AHHH! I FOUND IT!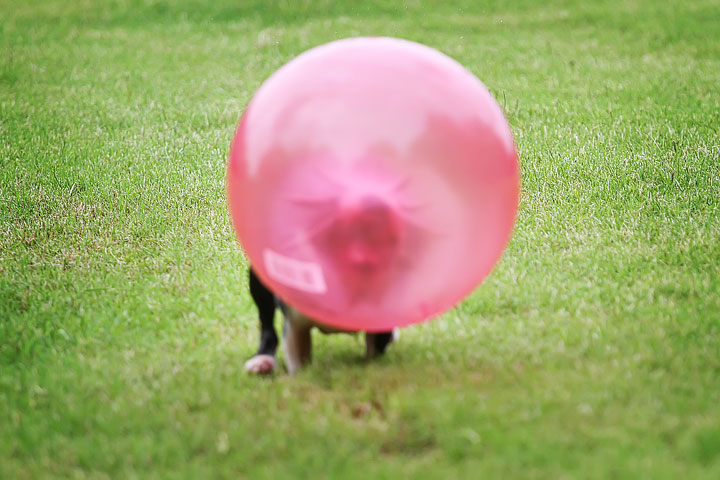 *SMOOSH*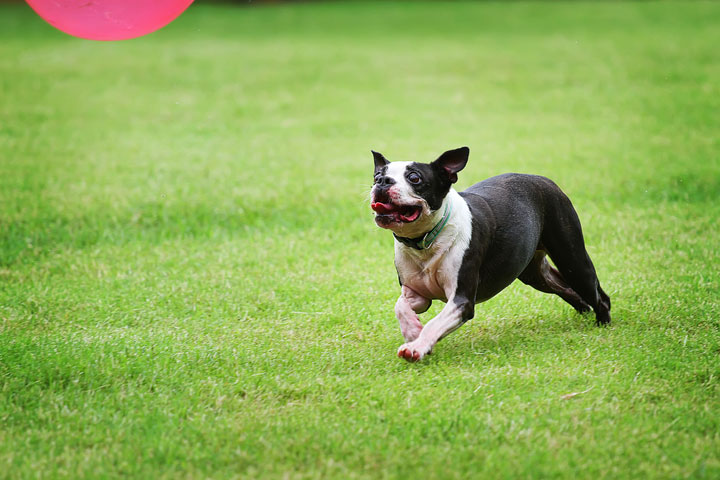 This is what they do with one (after thoroughly chasing it all over the yard) …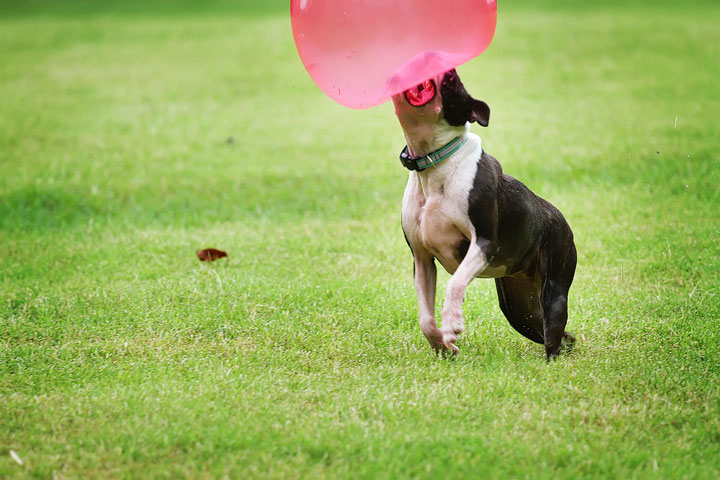 Bounce!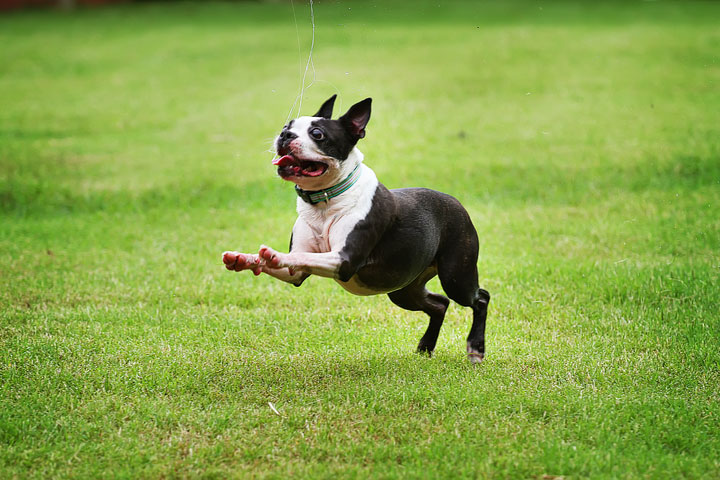 Gross.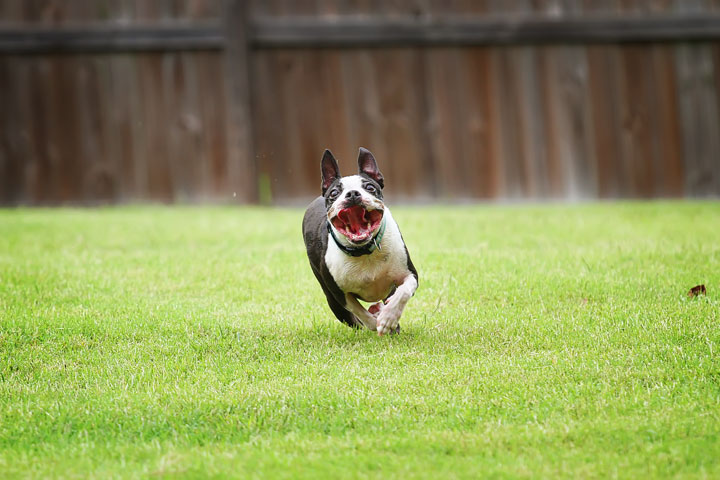 They'll bounce it back and forth all over the yard, like little seals.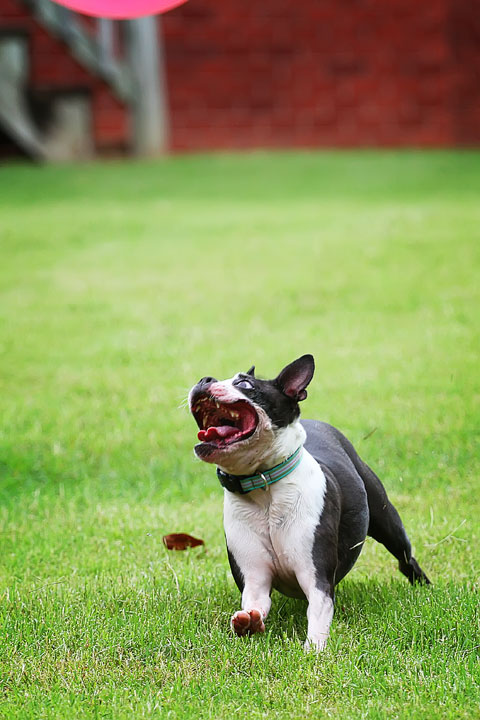 Attractive.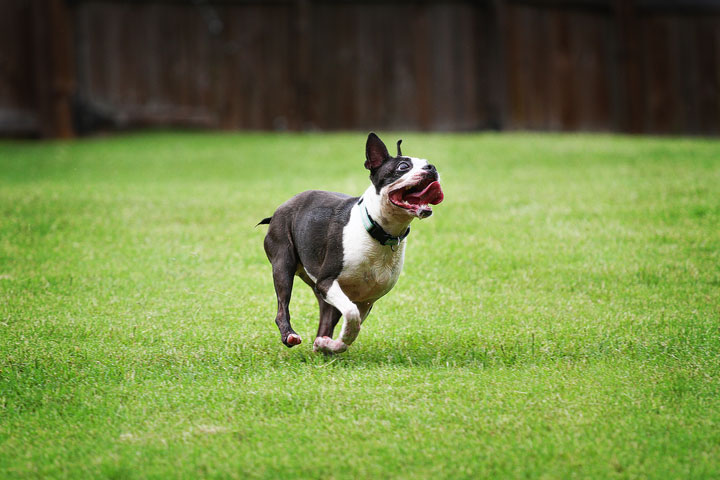 Where is it, Miley?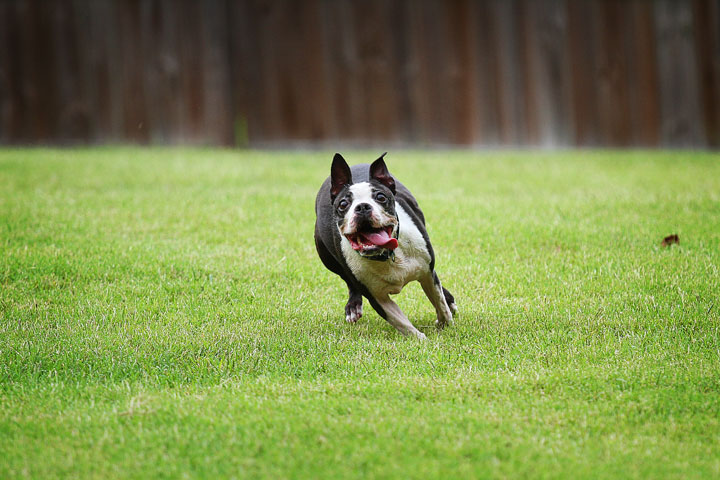 Oh, that crazy tongue.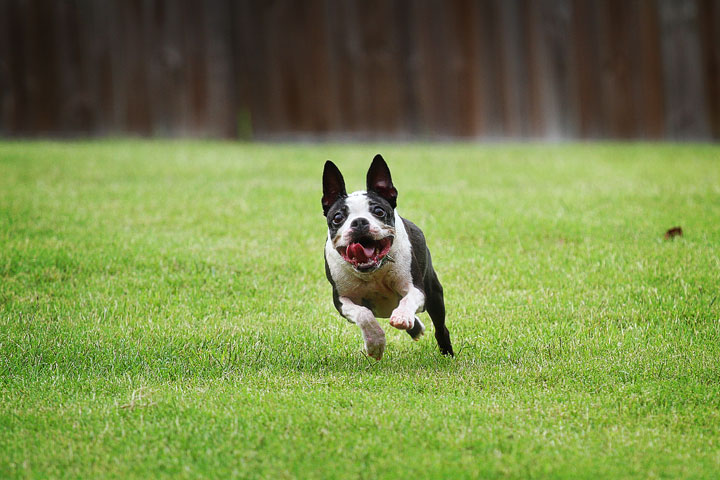 It's got a mind of it's own!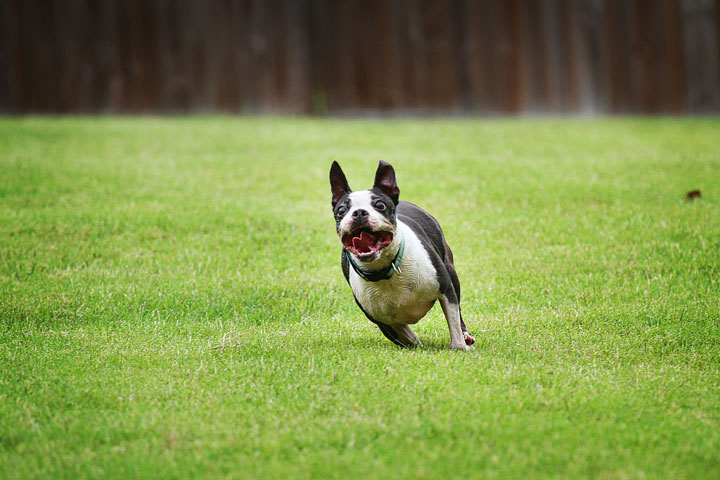 Almost! There!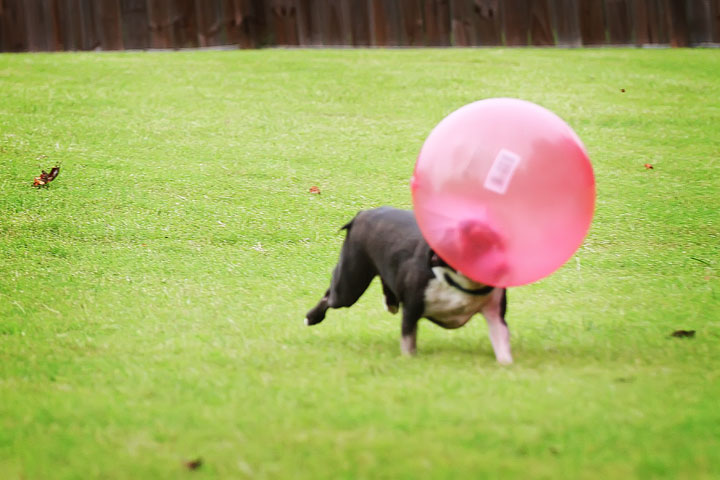 SNARF!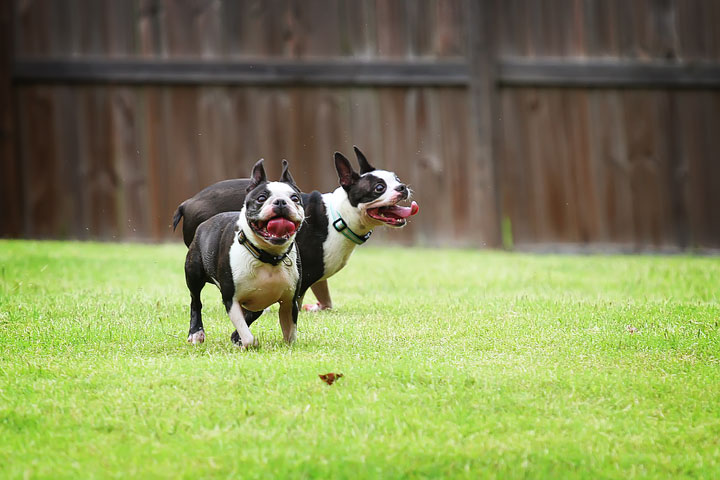 Sometimes Kevin will throw the ball realllly high and they'll run all over the backyard waiting for it to bounce.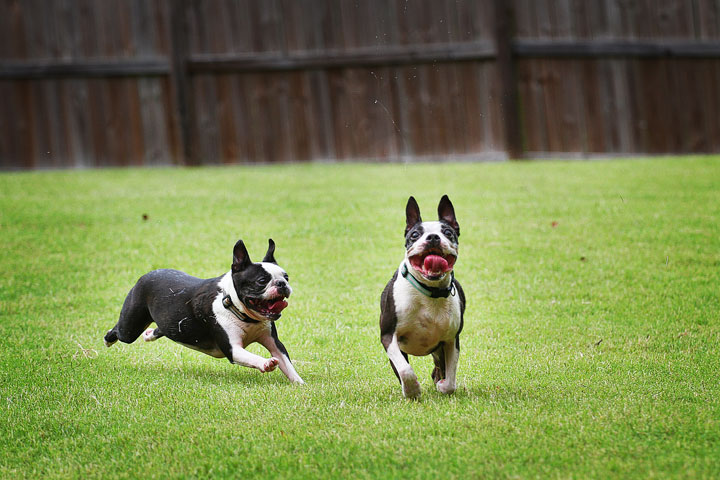 They're looking!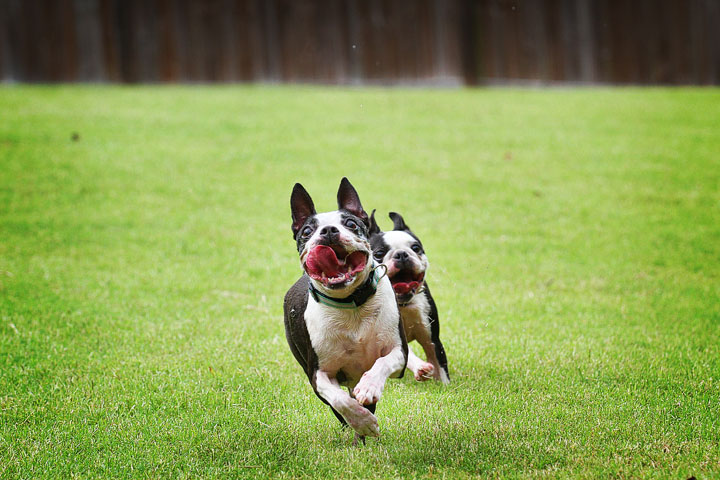 There it is!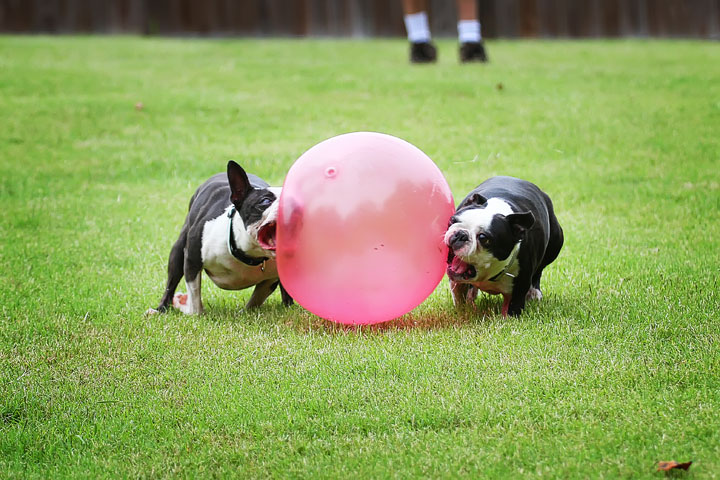 Rawr!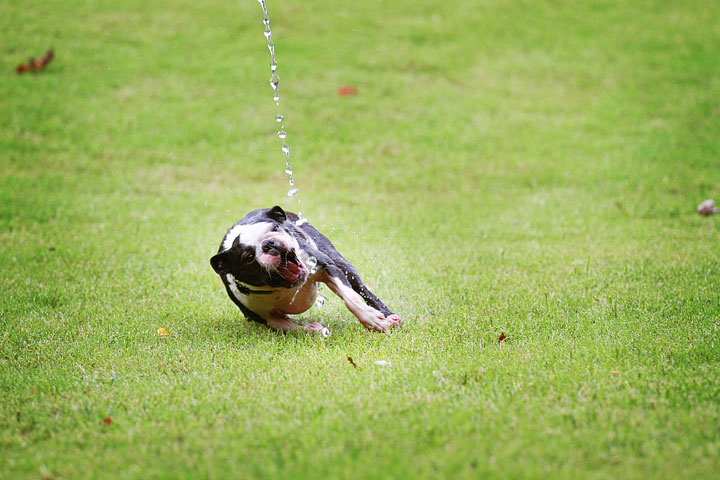 Of course no summer afternoon ends without a quick drink from the water hose.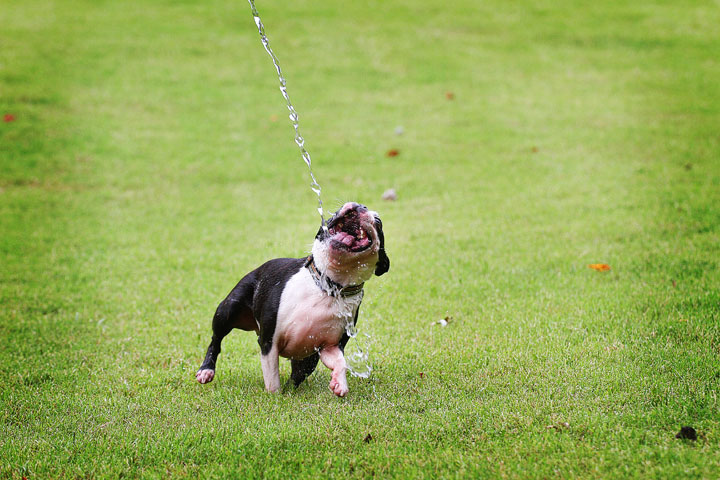 Ahhh! Howie is so incredibly happy right now!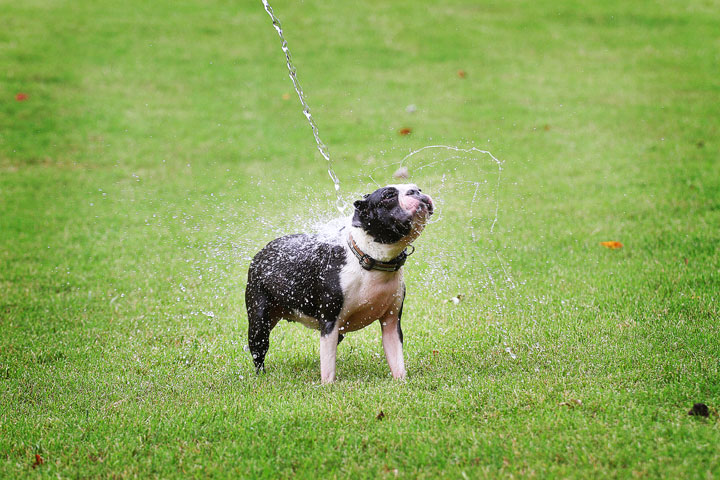 He'll stand under the water and shake and shake and shake.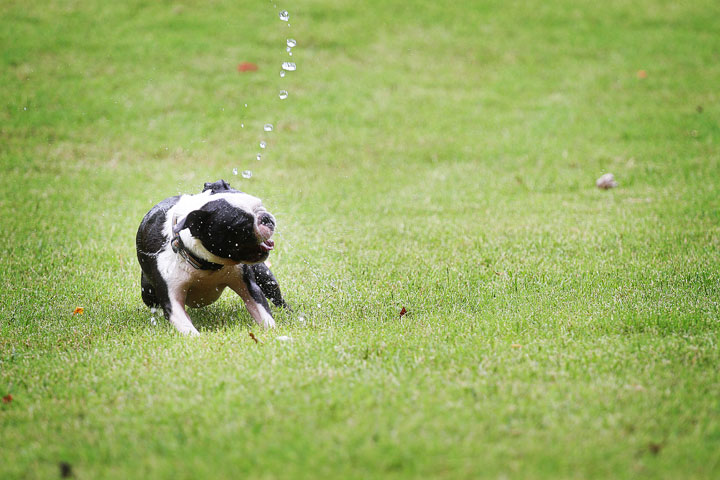 Then go back for more.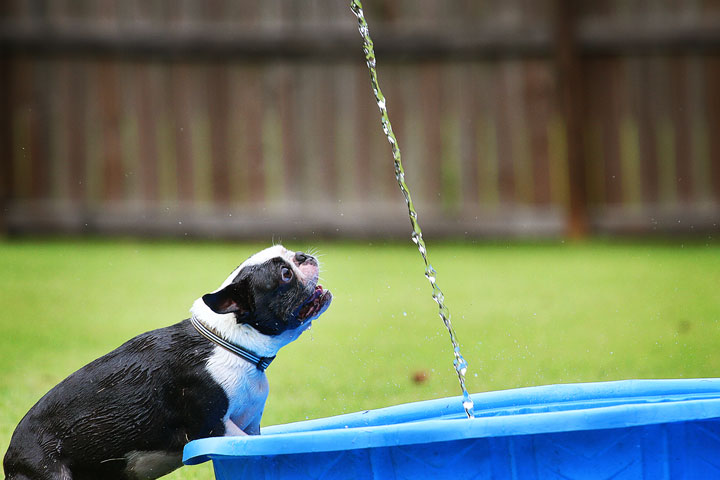 He loves water so much. Look at those obsessed eyes!!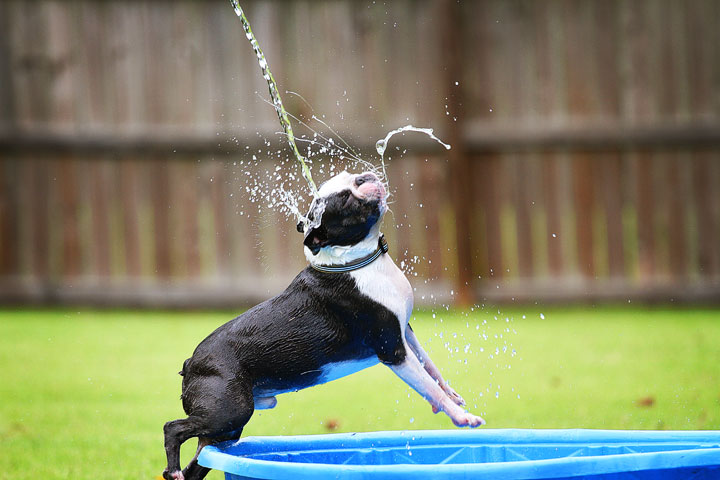 CHOMP!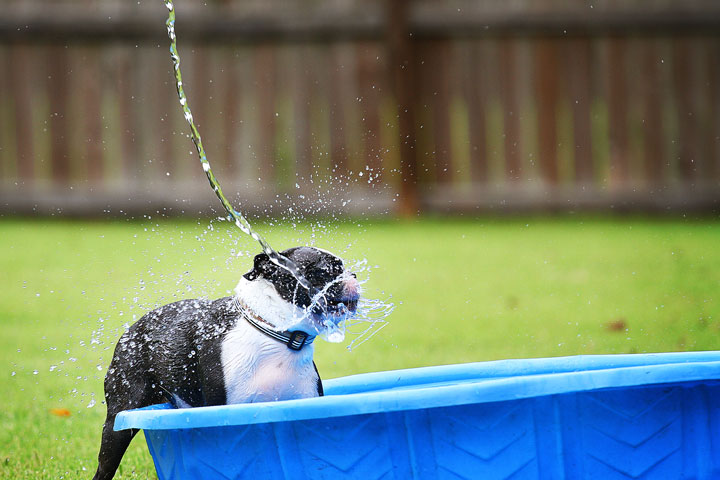 Happy Wednesday! :)