Awesome New Feature on Kevin & Amanda + $1000 Visa Gift Card Giveaway to Celebrate! (Winners Announced!)
Today I am introducing CliqueMe, an awesome new feature on Kevin & Amanda! PLUS stay tuned below to enter for a chance to win a $1000 Visa Gift Card Giveaway AND an entire SimpleHuman smart kitchen makeover!! ($800+ value) It's easy to enter — there's only one entry and this giveaway is only on Kevin & Amanda! No blog hopping or thousands of "extra" entries! :)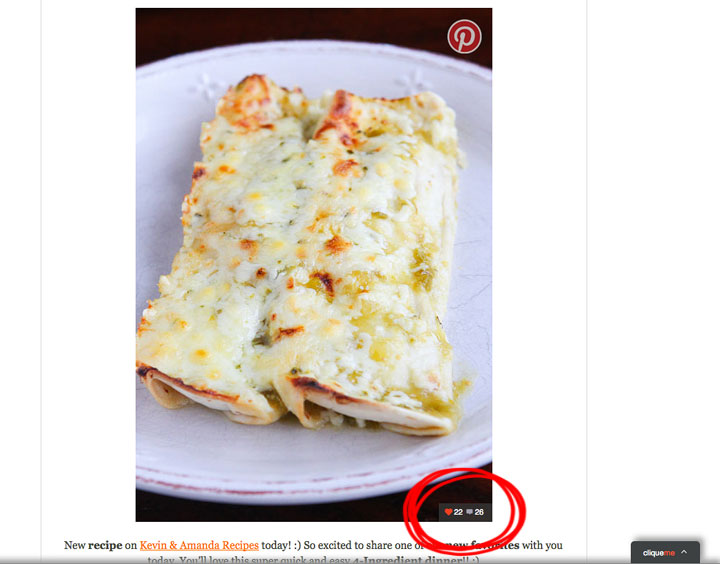 I teased a little about CliqueMe in this post, but I wanted to take the opportunity to share more with you about this awesome new feature and fully show you what all it can do. I'm so excited about it! :) Plus, to celebrate, there's an AMAZING giveaway down at the bottom of this post!! :)
You may have noticed that if you hover your mouse over any image on this blog, you'll now see a little heart and comment bubble down in the bottom right-hand corner of the photo. (Go ahead and try it with the photo above!)
With CliqueMe, you can click the heart or comment bubble to like or leave a comment on any photos you see now.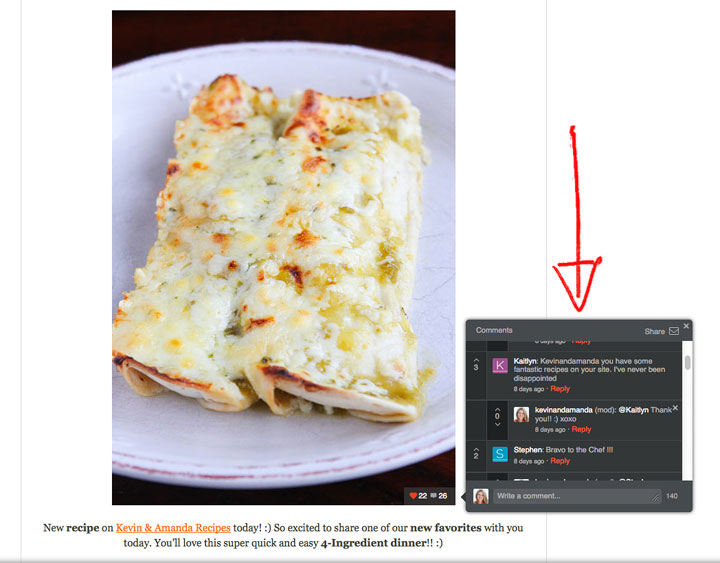 Click the heart to "like" or click on the comment bubble to leave a comment. You can also read all the other comments and see what everyone else is saying about the photo.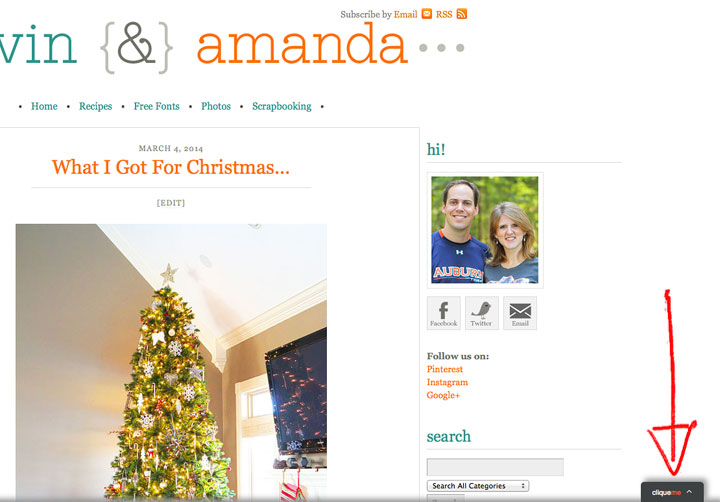 To start liking and commenting, you'll need to register your username for CliqueMe. CliqueMe is brand new and there are not that many users yet, so you may even be able to get your first name! :) Registering is a one-time only thing, and you should stay signed in, so the next time you come back you won't have to keep logging in over and over again.
To register, click the CliqueMe tab down in the bottom right-hand corner of the screen.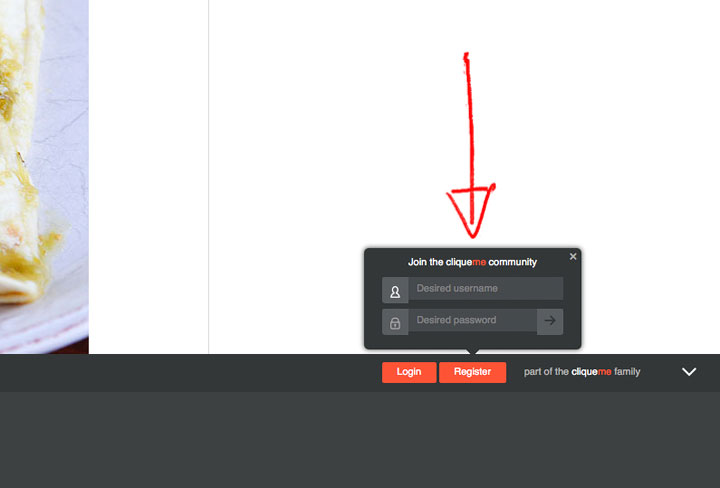 Enter your desired username, password, and then your email address on the next screen. That's it! You're all signed up! That's all you have to do. You don't have to confirm your email address or anything. From here you can start liking and commenting away. Photos you like will be saved so you can easily find them and come back to them later, like on Pinterest.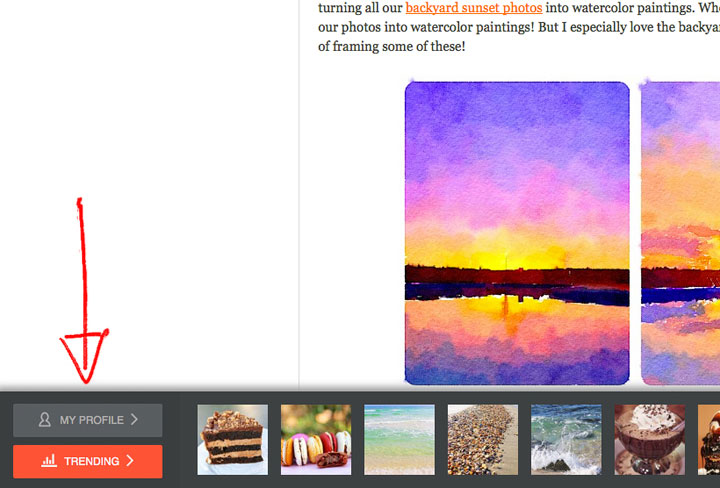 To start exploring, click on the Trending button in the bar at the bottom of the screen. This will show you the most popular images on Kevin & Amanda right now.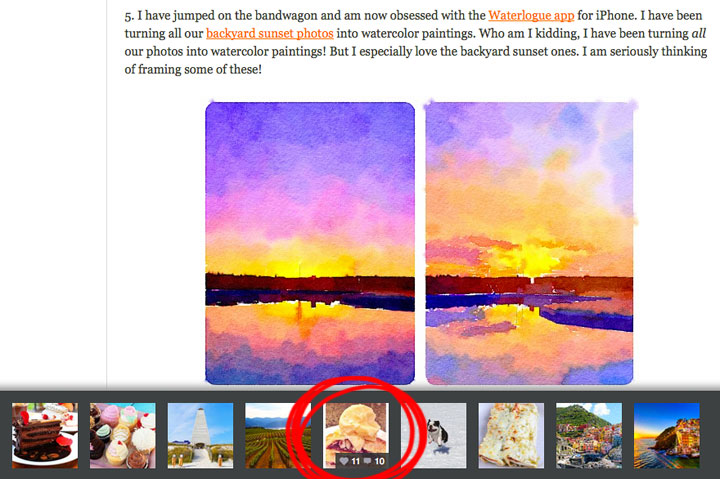 Hover your mouse over any of these images to see how many likes and comments they've received. Click on any of the images to be immediately taken to the blog post associated with that image to learn more about it or get the recipe.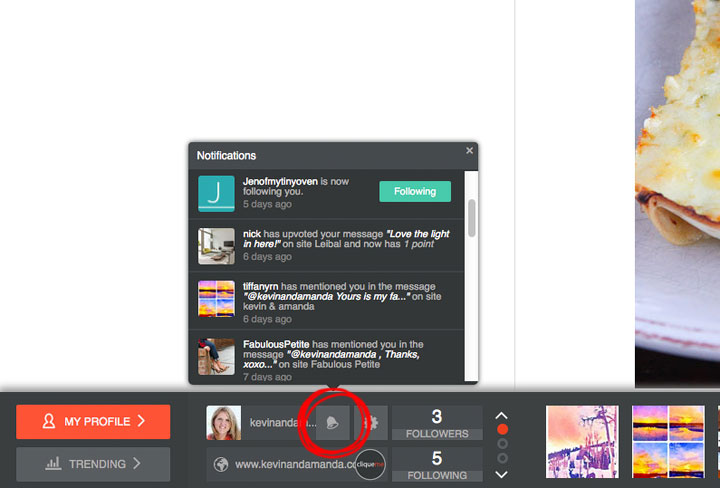 If you want to explore more, you can also click on the My Profile button. From here, you can see all the photos you've liked. It saves them for you so you can find them again later. If you have a blog, you can put in your blog URL. Click on the bell by your name to see your notifications, like if anyone is following you or if anyone has mentioned you in a comment.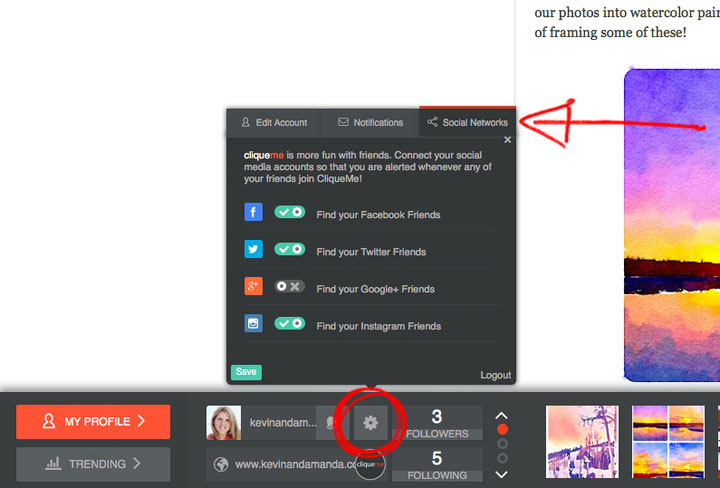 You can also connect CliqueMe with your other social media accounts like Facebook, Twitter, Google+, and Instagram.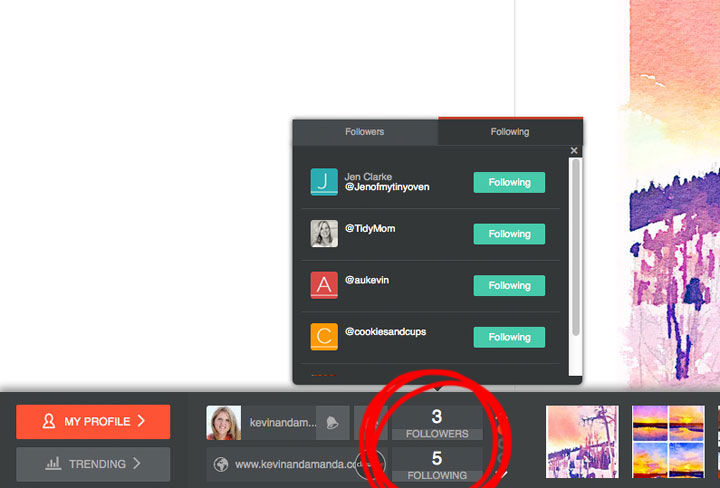 Connect your accounts to find all your friends on CliqueMe to follow. You can tag them in photos and mention them in comments and it will show up in their notifications, like on Facebook.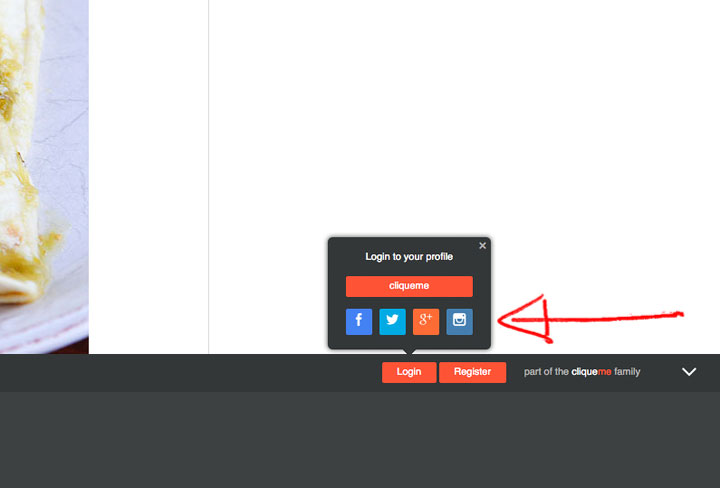 You can also use these accounts to easily login to CliqueMe the next time you need to login. I have been using CliqueMe for a couple of weeks now, and I haven't needed to login again since the first time. But if you do need to login again for any reason, and you've connected another social media account, you can just click that one button to be immediately logged into CliqueMe instead of having to fill out your username and password again. Yay for less typing!!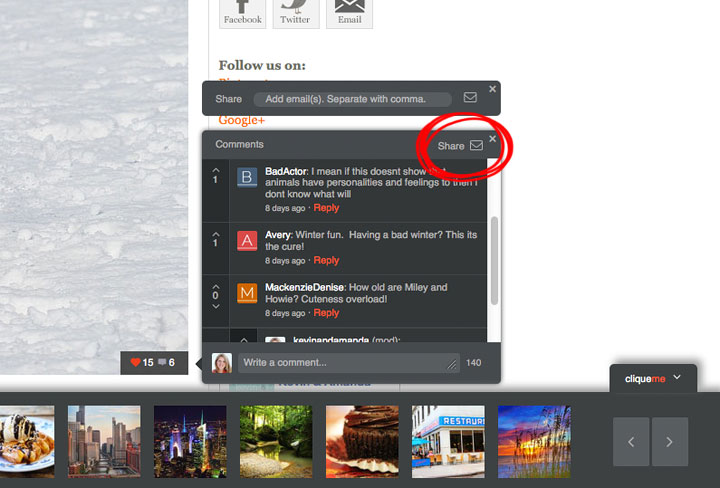 Another thing you can do with CliqueMe is if you find a photo you like, you can email it to a friend. Just click on the comment bubble, then click on the Share button at the top of the comment box. Enter in an email address and click the envelope to immediately share it.
CliqueMe is not available for mobile browsers yet, but it's coming soon. Won't it be fun when you can use CliqueMe like Instagram on a blog?? :)
Soon you're going to start seeing CliqueMe on blogs and websites everywhere, even big sites like Tastespotting are beginning to implement it. CliqueMe is like a new social network on all your favorite sites. You'll be able to like, save, comment on, and tag your friends on all your favorite photos across blogs everywhere. Be an early-adopter of this fun new social network, and join CliqueMe now!
The Giveaway
To celebrate, CliqueMe, Tastespotting, and SimpleHuman have teamed up to offer three Kevin & Amanda CliqueMe users some fabulous prizes!!
Grand Prize Winner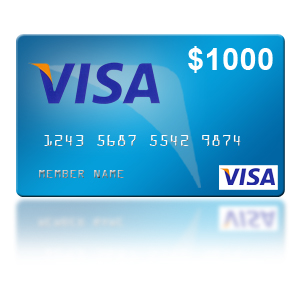 One grand prize winner will receive a $1000 Visa gift card, courtesy of Tastespotting!! Tastespotting is the original visual search index, like Pinterest, but exclusively for food and recipes. Check it out next time you need recipe inspiration and ideas! :)
2nd Place Winner
One second place winner will receive an entire smart kitchen tools makeover from SimpleHuman!!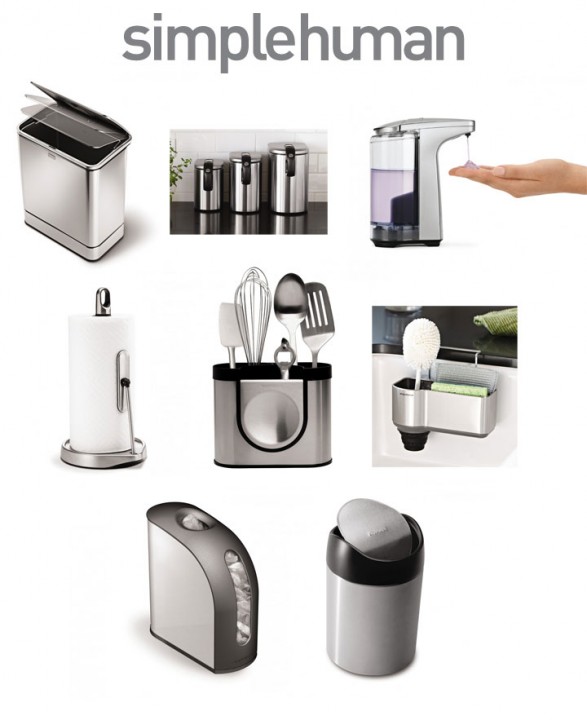 You'll get:
Value: $450+
3rd Place Winner
One third place winner will receive three SimpleHuman kitchen items:

Value: $350+
Winners Announced!!
Congratulations to our three winners!!
Grand Prize Winner: cupcakeproject
2nd Place Winner: CuriositiesbyK
3rd Place Winner: TidyMom
Congratulations, winners!! I have sent you all an email. Thanks so much for entering!!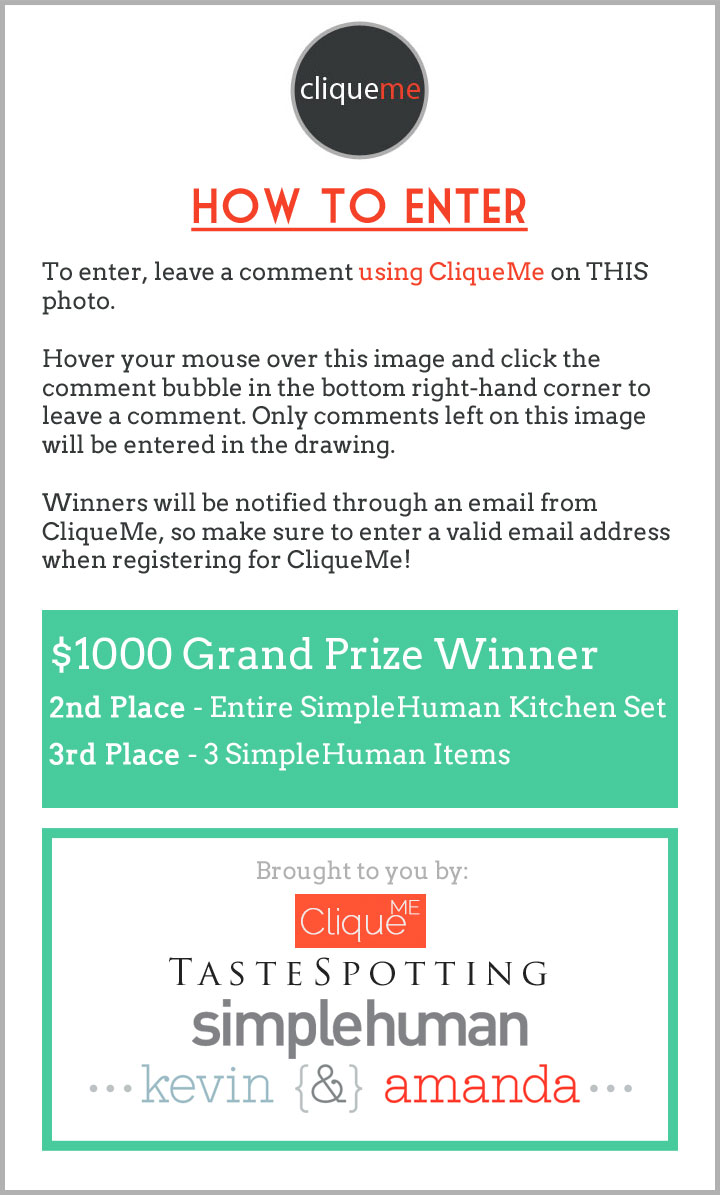 To enter, leave a comment using CliqueMe on the photo above. Hover your mouse over the photo above, and click the comment bubble that appears in the bottom right-hand corner to leave a comment. Only comments left on this image will be entered in the drawing. Three winners will be randomly selected from the CliqueMe comments section. Winners will be notified through an email from CliqueMe, so make sure to enter a valid email address when registering for CliqueMe!
CliqueMe is not yet mobile optimized so you are only able to enter through non-­mobile browsers for now. If you are viewing this on your phone, remember to come back when you're on a computer. Thank you!

One entry per person. Must be 18 or older to enter. Contest ends March 20, 2014 at 11:59pm CST. Winner will be notified by email. This giveaway was put together and sponsored by CliqueMe, in conjunction with Tastespotting, SimpleHuman, and Kevin & Amanda.
Good luck!!!