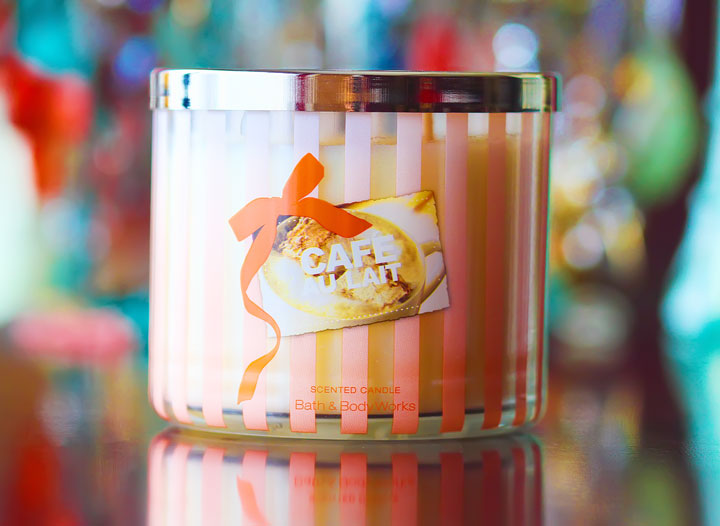 I love sweet, buttery, bakery-scented candles and home fragrances. They make the house smell like freshly baked cookies all the time! I'm so excited to stock up on some fun new flavors for fall. Bath and Body Works has a delicious new collection of sweet scents you might only find wafting from a Parisian bakery. I couldn't have been more delighted when I came across these fun new candles last weekend!
Not a sponsored post! I just love candles and bakery scents so much and felt the need to be an enabler. Just in case you need some too.
I love their descriptions.
Cafe au Lait. A fragrance inspired by dreamy mornings drinking coffee in a Parisian cafe — warm caramel, brown sugar, and creamy vanilla.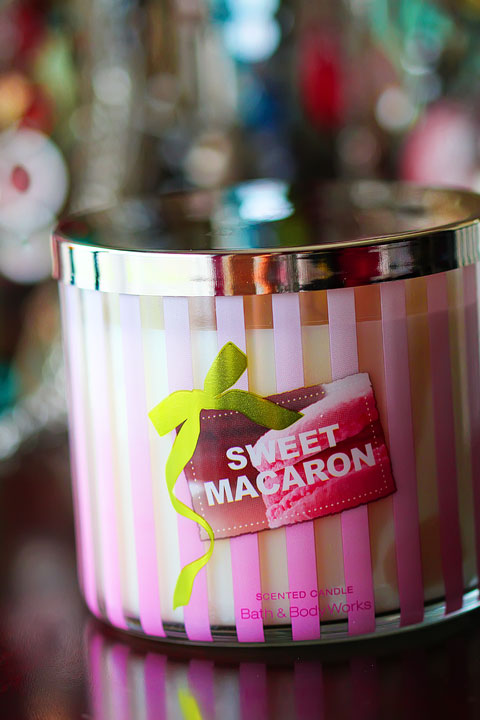 Hello Sweet Macaron! How perfect are you?? This one smells pink and sweet, with a hint of raspberry and lots of cookie and vanilla. I want to drink it.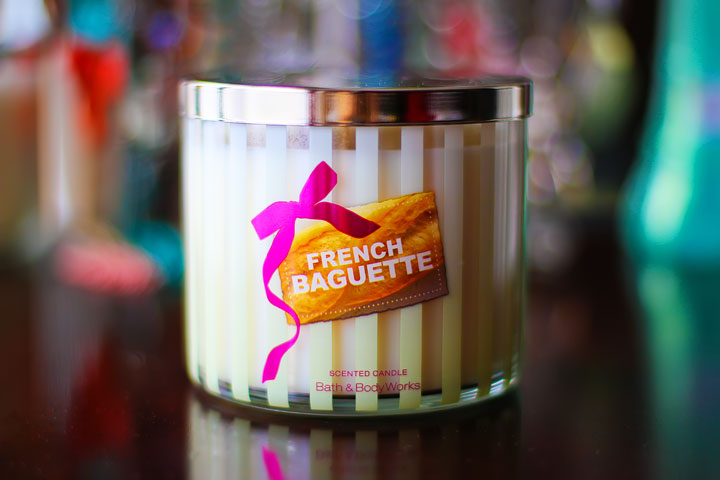 But this one? Oh my gosh, you guys. This one is amazing. I have never smelled anything like it. It is just like sweet, salty, crusty, buttery, warm, fresh-from-the-oven french bread. It smells JUST like freshly baked bread! There is nothing better than the smell of freshly baked bread! And they've bottled it. If you only get one, get this one. It's worth a trip to the store just to go smell it!! Oh my gosh. I'm dying. I can't put this one away.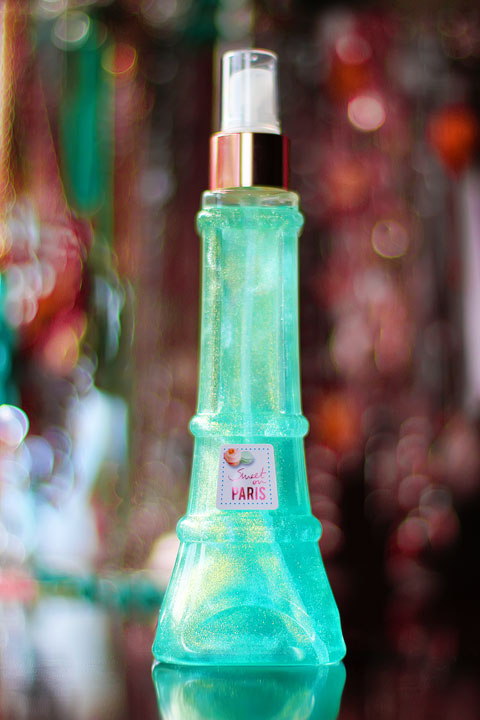 This one's too fun! They've also got a new line of Parisian-themed bath and body products right now. They've got a romantic scent and a floral scent, but of course I went with the sweet scent! This is the Sweet on Paris Shimmer Mist and it comes in this cute Eiffel Tower shaped bottle. The scent reminds me of Pink Sugar and it is soooo shimmery!! I love it! It's not my favorite scent in my collection (this is) but as summer is winding down, I keep finding myself reaching for this one over and over because it's so fun and shimmery.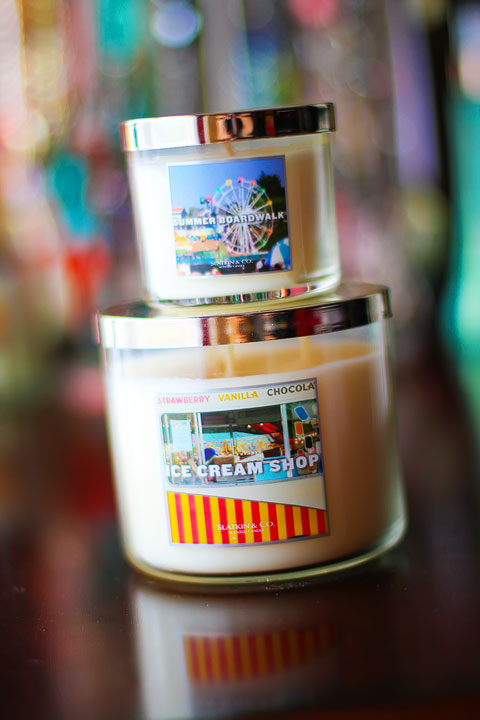 How did I miss these this summer?! While you're there, check the sale section and see if your Bath & Body Works has these gems on sale for 1/2 off. They've also got one that smells JUST like sunscreen, if you're into that sort of thing! :)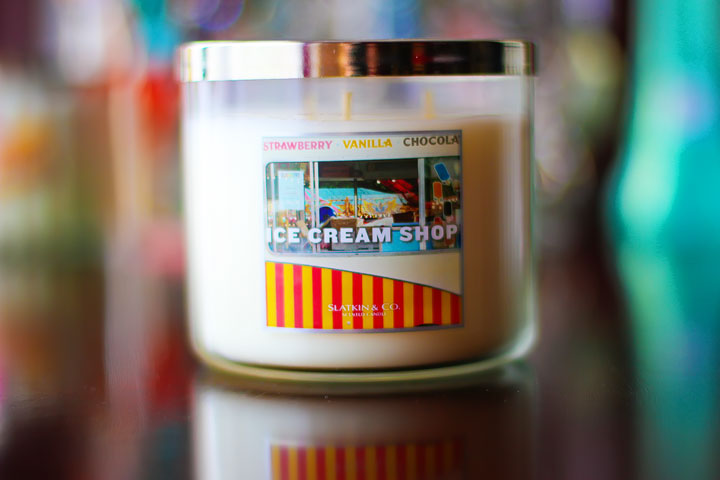 This one's your basic, sweet, vanilla flavor.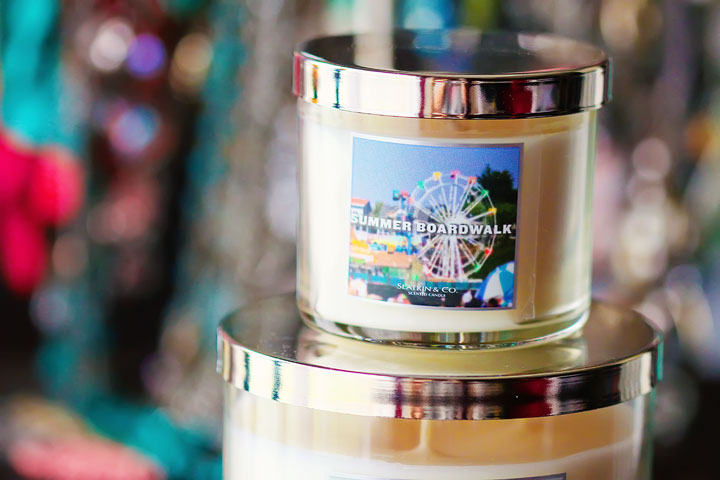 But this one. This one is truly wonderful. Truly, amazingly, mind-blowingly wonderful. I would've reversed the sizes here — a big one of Summer Boardwalk and a little one of Ice Cream Shop, but these were the last two sizes my store had.
This powerful fragrance invokes sweet memories of the delicious medley of scents wafting up and down the boardwalk at a summer fair.
Not only does it have the sweet, creamy, rich vanilla and buttery caramel fragrances, but it's completely taken to a new level with tangy undertones of crisp caramel and taffy apples.
I'm in love.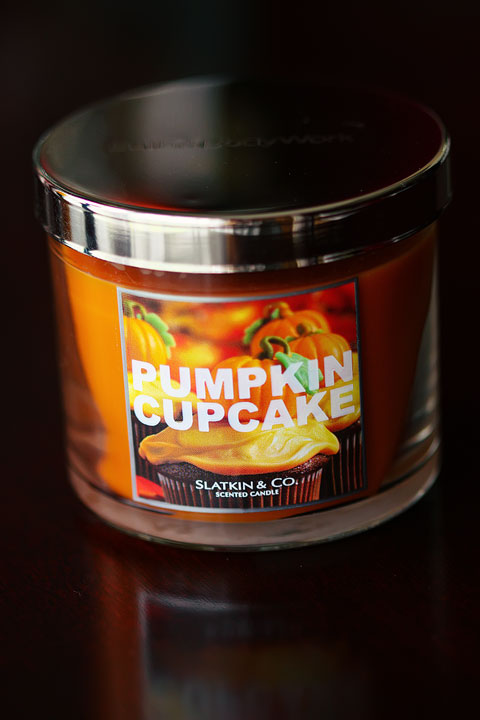 Of course I had to pick up this little one too! Spicy pumpkin and sweet vanilla frosting. Perfect combo.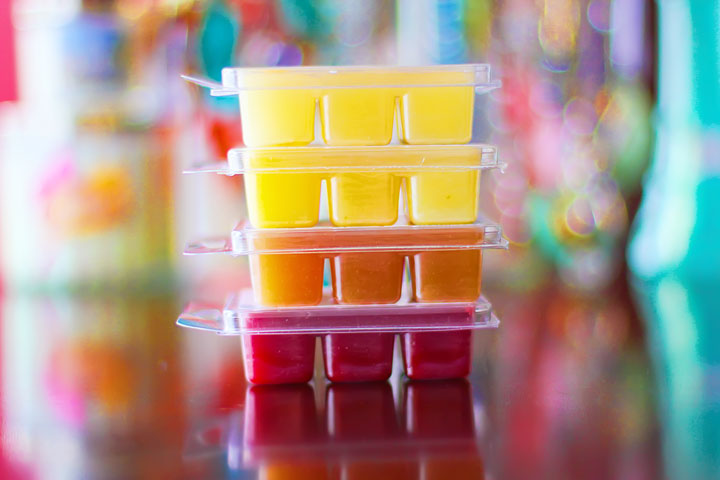 Now on to the scented tart warmers! I always love browsing the candle aisle at Walmart. They've got a huge collection of yummy fragrances for plugin warmers — I use these in my Scentsy warmer — and they're always coming out with fun new flavors. And at $2 a piece, they're very budget-friendly!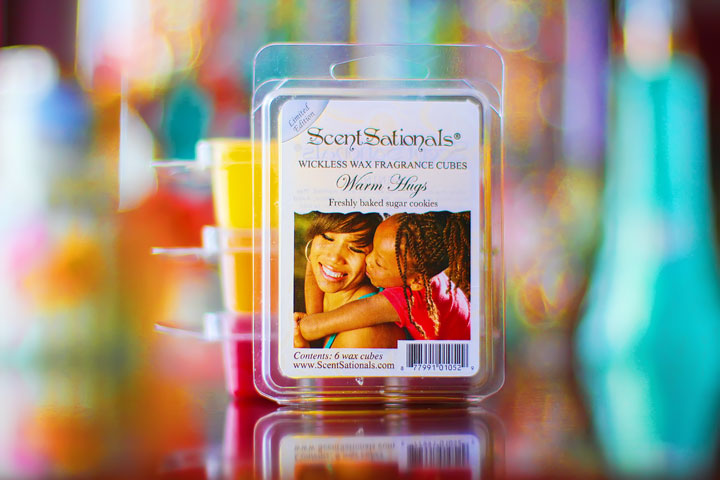 Oh my gosh. This one. I put this one in, went outside to play with Miley and Howie, and when I came back in, I seriously thought to myself Oh my gosh, what deliciousness am I baking in the oven?! It took me a minute to remember it was just a warmer. It seriously smells way too fabulous. Like homemade cookies, all warm and fluffy in the oven.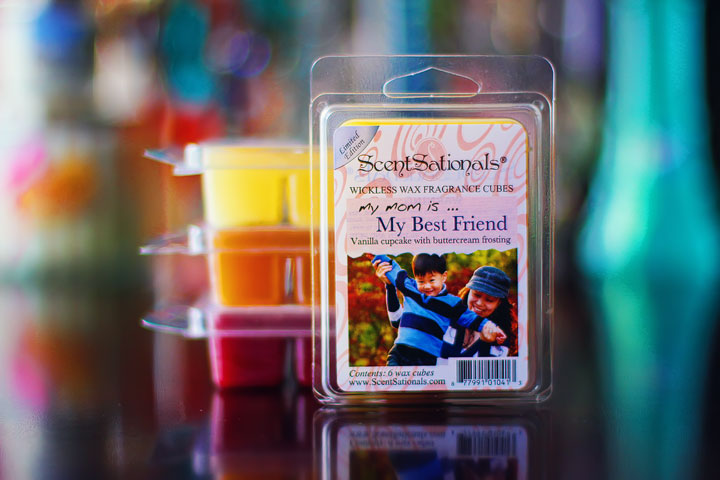 Whatever you do, don't get this one. It smells way, way, way too good. Like better than cupcakes. If that's possible. Ooh! It's like sweet, buttery, fluffy Chess Squares. It immediately gave me a powerful, unrelenting craving for cookie dough. Which I happened to have in the refrigerator. And I ate it. So don't get this one. It's entirely too dangerous.
And hello! Look at the cute name. I am totally seeing stocking stuffer material here!
P.S. Mom, if you're reading this, act surprised and touched, okay? A tear wouldn't hurt.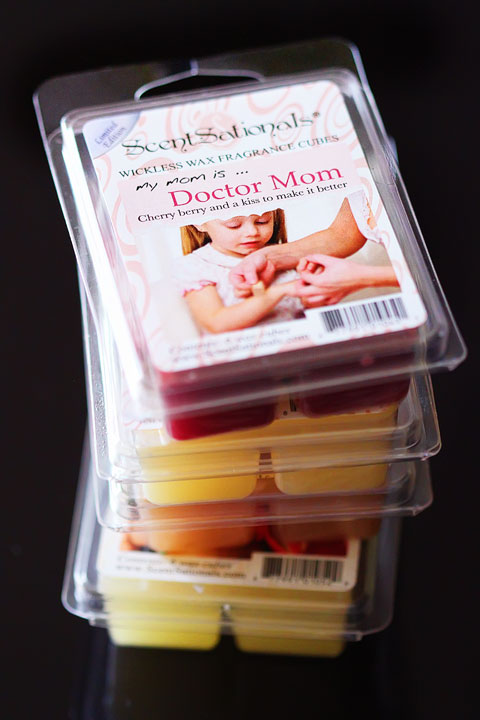 This one's all sweet and cherryish. It's like candy.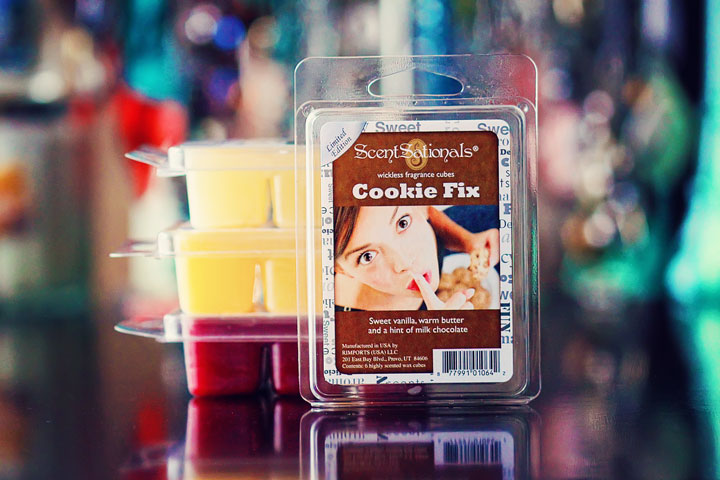 This one's sweet and buttery, with a hint of oatmeal and spice. The perfect fall flavor.
What are you most looking forward to for fall? What fall fragrances are you loving right now?
Have a great Thursday! :)