One of my favorite things about blogging is reading your comments. I love hearing from you, reading your comments and suggestions, hearing your stories, and especially checking out the links you leave for me. :) I love it when I see how you've incorporated the fonts and tutorials from this blog in your own blog design, crafts, projects, and scrapbook pages. You guys have some seriously creative ideas that I would've never thought of! :) I'm inspired daily. I have tons and tons of your blogs bookmarked- here are just a few I selected at random tonight. :)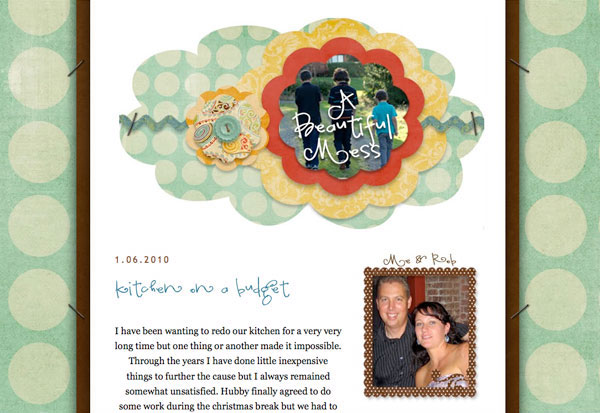 A Lovely Mess. Such a fun design. Love these colors.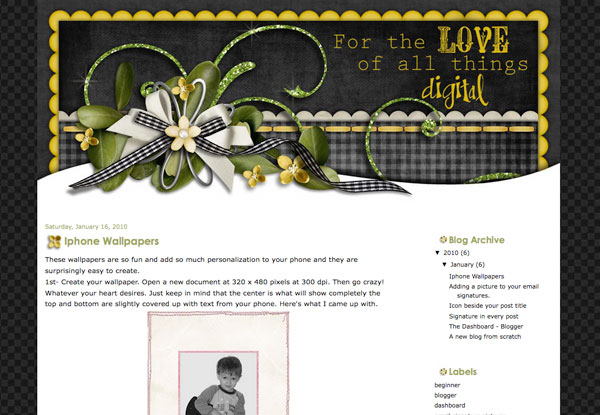 All Things Digital. Check out the header & footer!! Too cute.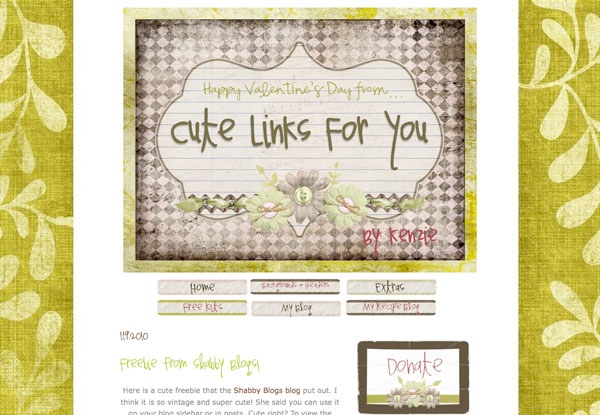 Cute Links For You. Super cute site. Love how you've totally personalized Blogger, Kenzie!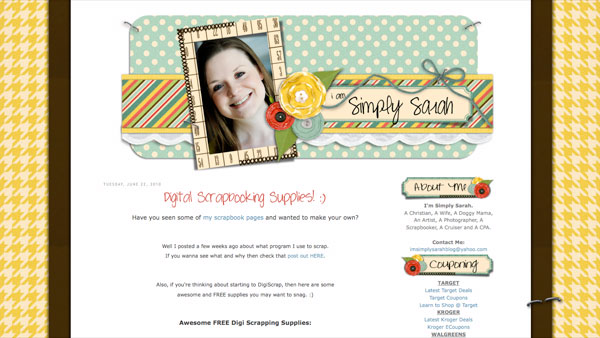 I Am Simply Sarah. Such happy colors! Love the post dividers.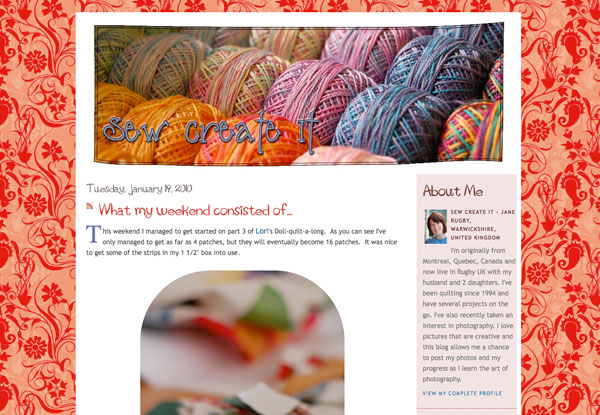 Sew Create It. Very sweet. Love that header.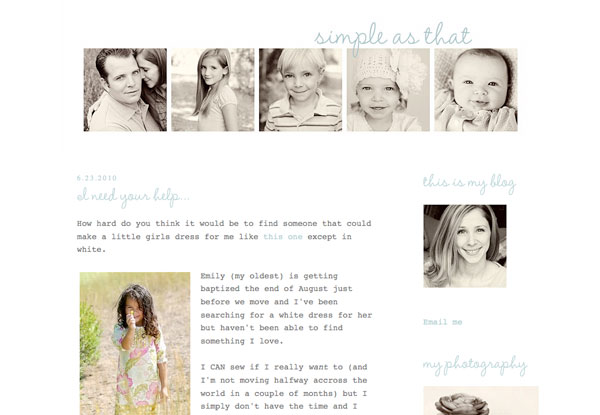 Simple As That. So serene… lovely! The custom font for the blog titles totally shines on this blog.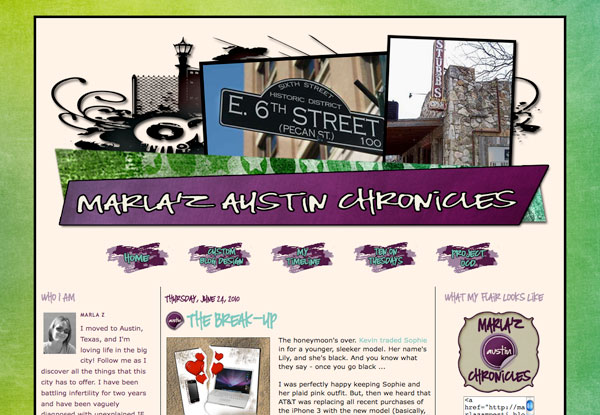 Marla'z Austin Chronicles. Love the font she used! It's one of my favorites. Plus check out her rotating header. Very cool, Marla!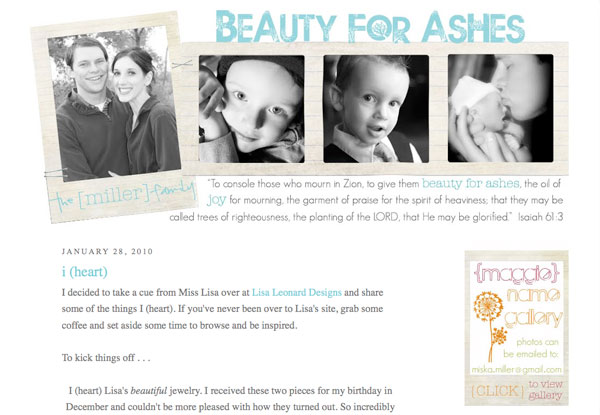 Beauty for Ashes. A beautiful blog from a beautiful soul. I am addicted to reading. See the "the" and the "family" in the header? They're from different fonts. But she put them together. And they're perfect.
♥♥♥
Does your blog need a makeover? You can find all my blog design tutorials all in once place, right here:
Kevin & Amanda's Tutorials: Blog Design
There are also some really cool crafts and projects that you guys have uploaded to my Facebook page- I'm totally loving them! :) There's a photo hanger welcome sign, family rules sign, shopping list, vinyl wall art, and more. Check them out here and here.
BTW, did you know I also have giveaways on my Facebook page? :) Become a fan to be notified of the next giveaway. I'll give you a hint… There's one next week and it's *really* cool! It has to do with blog makeovers… :)
Thank so much for sharing your beautiful blogs with me. See you next week! :)