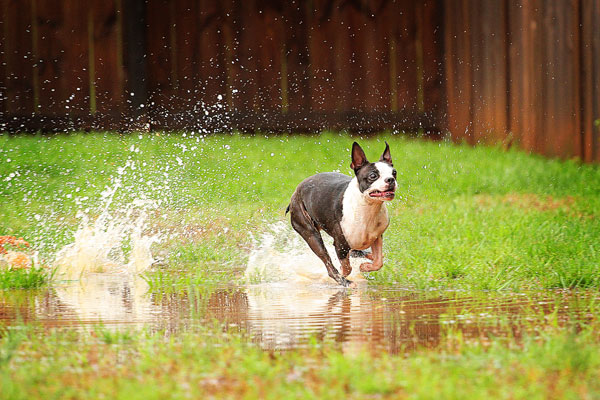 This weekend, it rained.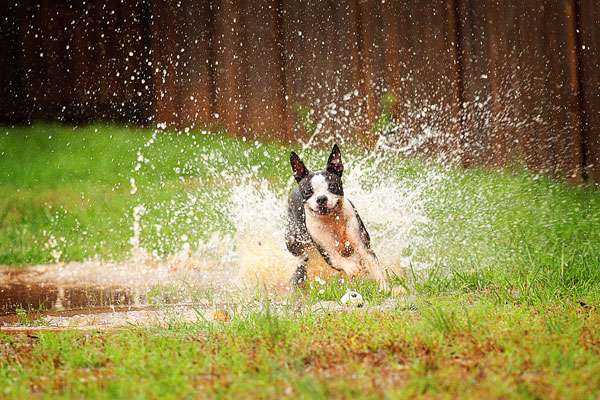 A lot.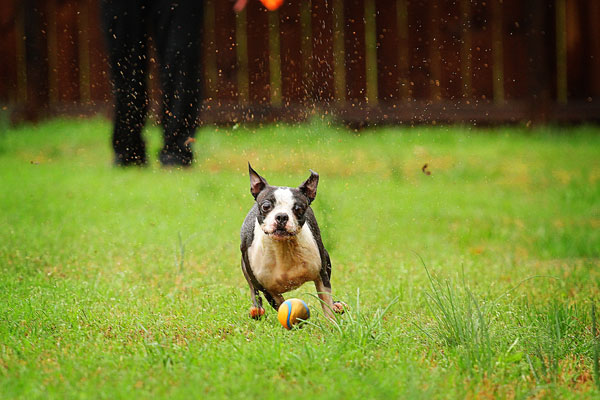 But by Saturday afternoon, a small break in the downpour arrived.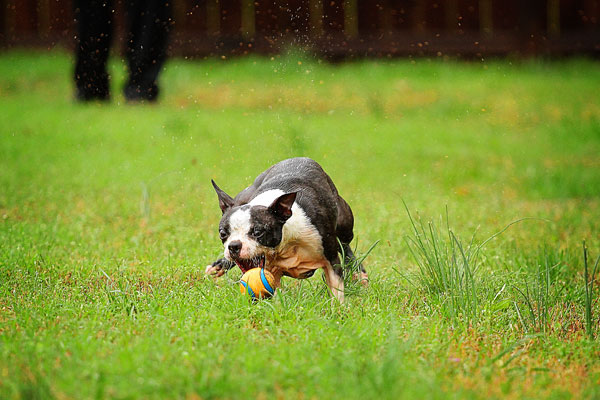 Confined to the house for the better part of two days because of the storm, Miley and Howie jumped at the chance for a few minutes of outdoor freedom.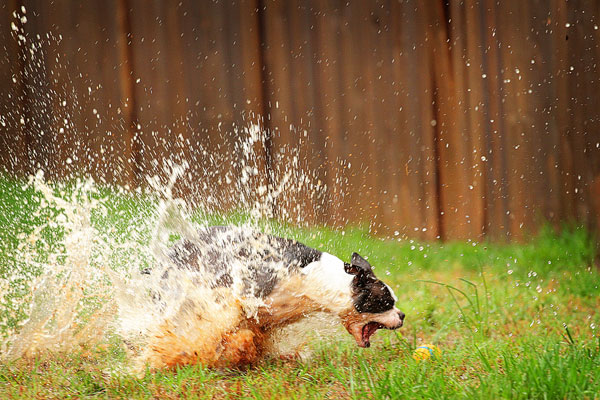 To do this.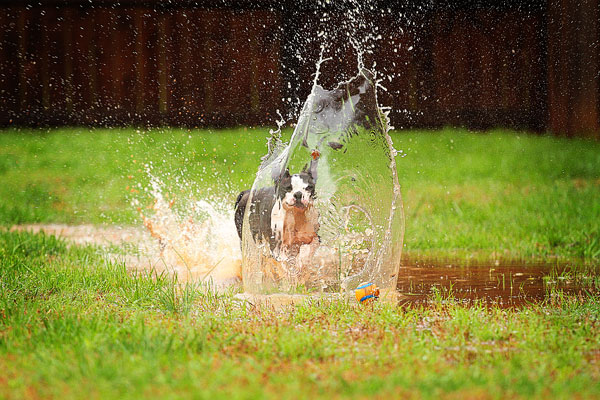 And this.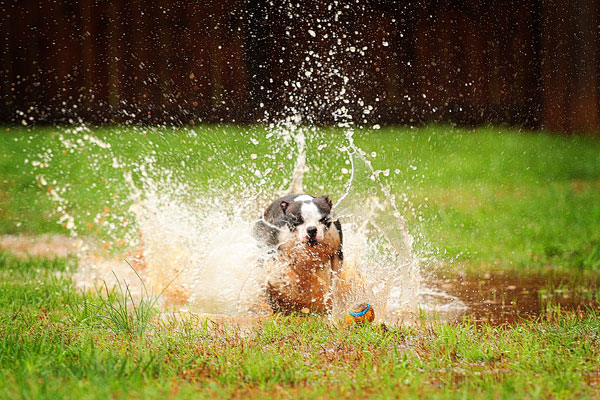 And this.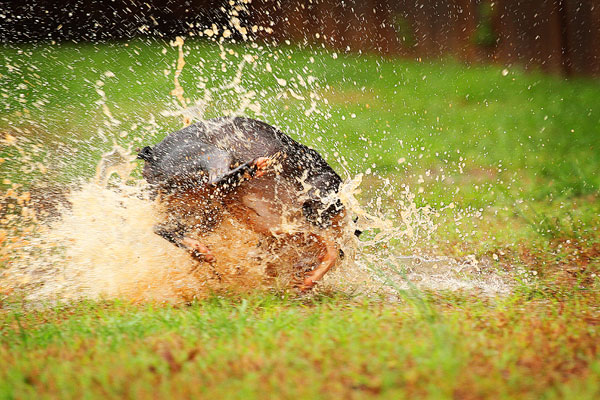 Nothing thrills them more than the swampy, marshy, sunken pit of the backyard that only appears in the spring after a heavy rain.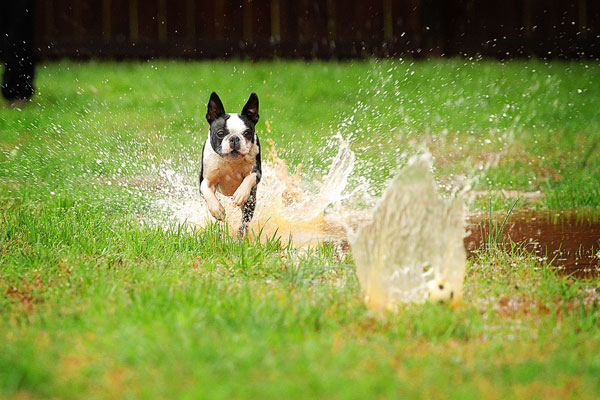 Howie's no stranger to the mud.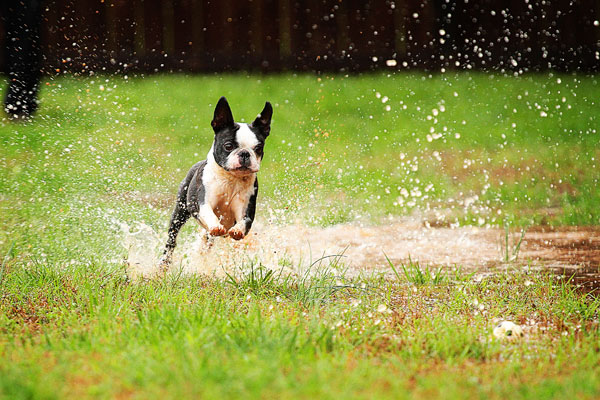 Get ready…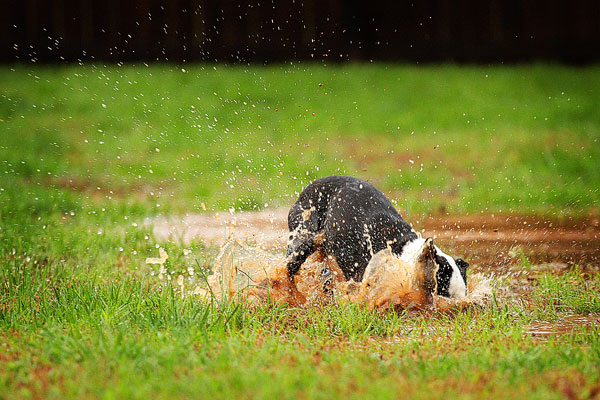 Plop!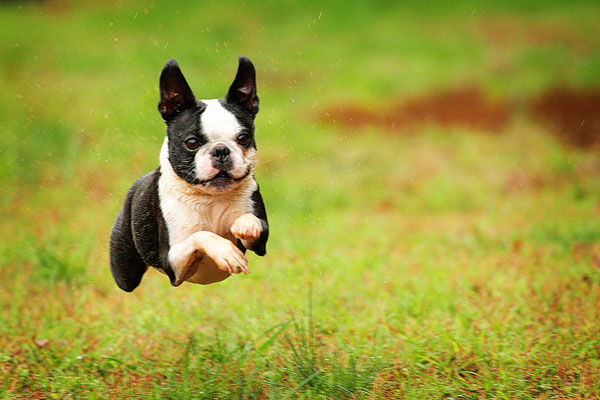 Just before he reaches his destination, Howie gets really excited and starts running like this.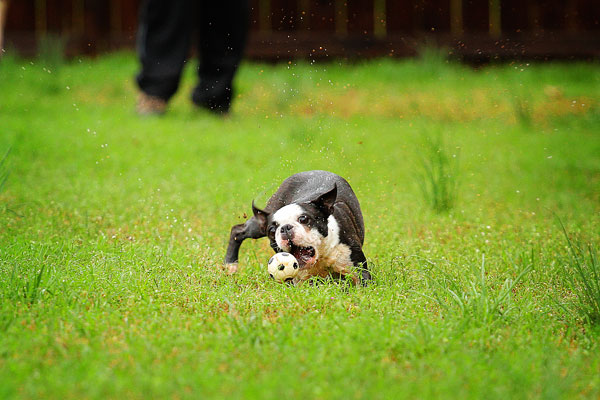 This mini soccer ball is his LIFE.
He carries it with him everywhere.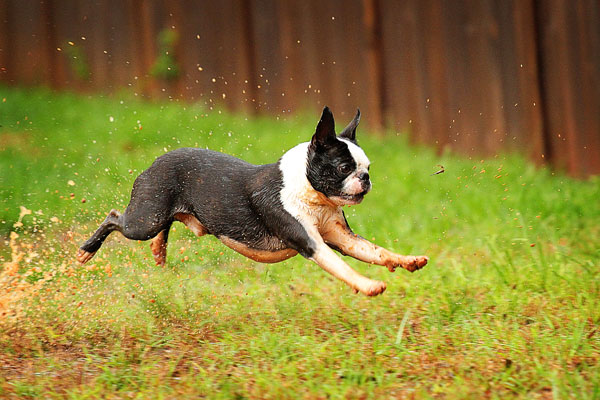 To bed. To eat. To pee.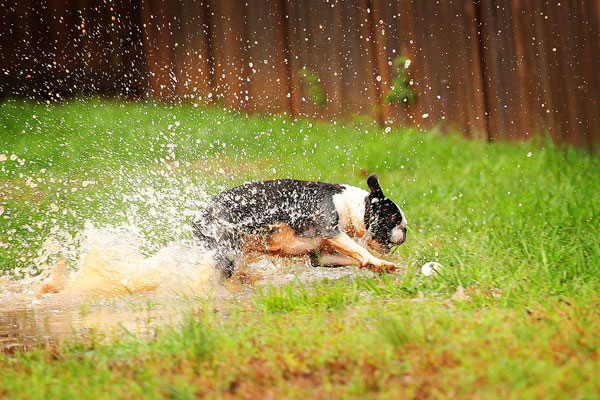 Sorry.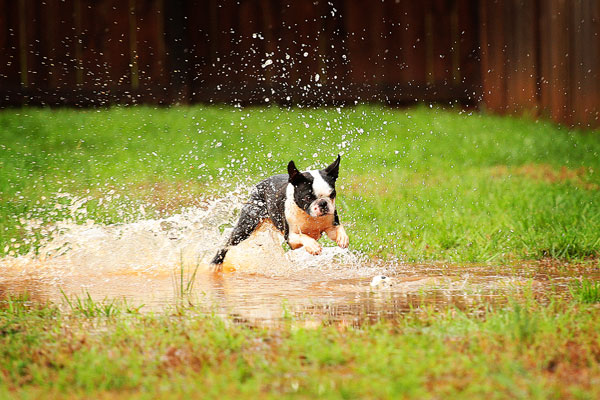 Don't worry! I'll save you!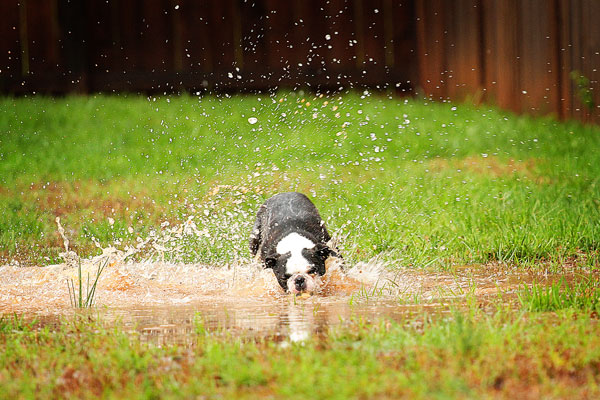 Glurk.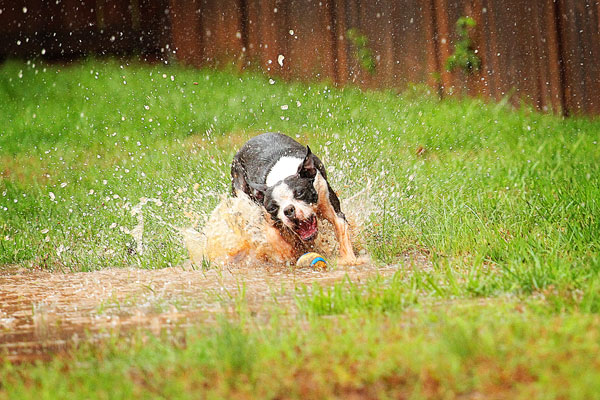 Miley goes in for the grab…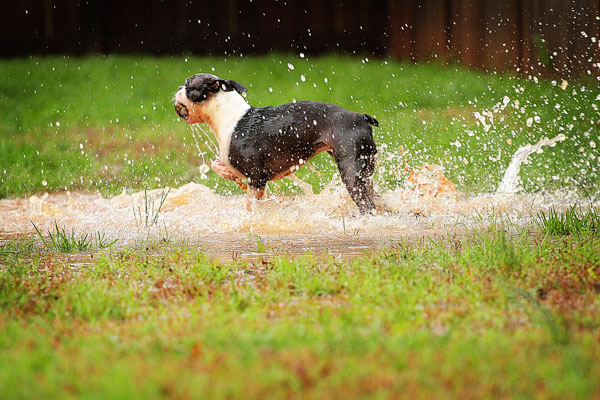 And comes up victorious!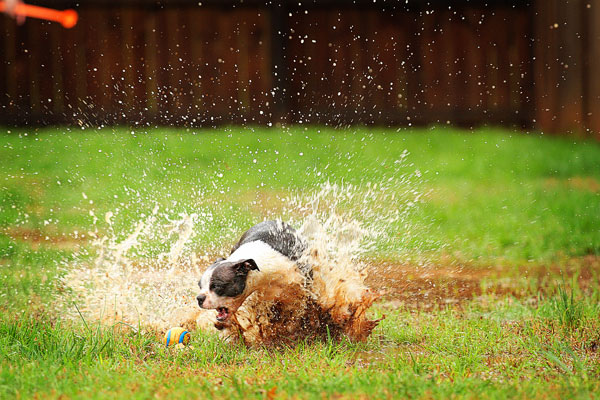 Miley. She's the dainty one.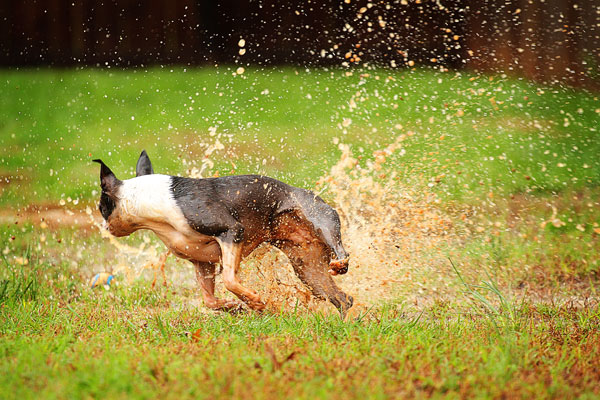 So prim. So proper.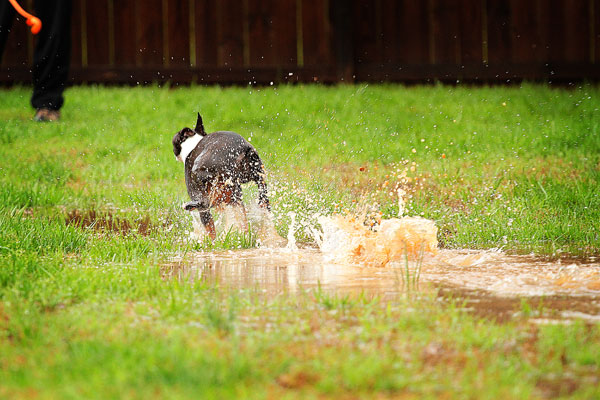 Spring. The time of year where we say, Oh well! They needed a bath anyway.