This Hack for Peeling Garlic will save your life when you're cooking dinner in a pinch! Learn how to peel garlic in less than five minutes!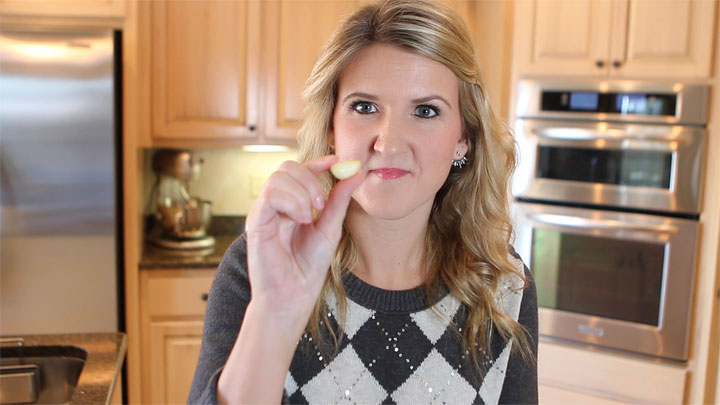 Peeling Garlic Hack
Happy Thanksgiving!! Here's a last minute trick for you before the cooking, baking, and eating frenzy begins!! :)
This trick is a super fast way to peel a lot of garlic at once. It works whether you need to peel one clove of garlic or 12! You can peel them all at one time with this trick.
If you're cooking with garlic over the holiday, save some time peeling with this quick method!
This video was shot with a Canon 70D, 24-70mm f/2.8 lens, and Lowel EGO Light.
*Please ignore how ridiculous I look in the video. Thank you.
Have a happy and safe holiday! :)